Designing Main Street USA - Town Square - Storybook Store
Located on Town Square, Main Street USA, Disneyland Paris, the Storybook Store sells Disney cd's, dvd's, photo frames, posters and stationery. It is designed to resemble a small town children's library.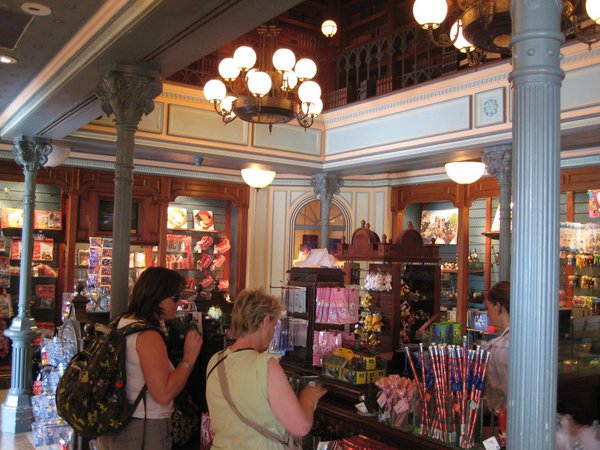 The interior of the Storybook Store was loosely inspired by the library that can be seen in the movie musical 'The Music Man', based on the hit Broadway play and released in 1962.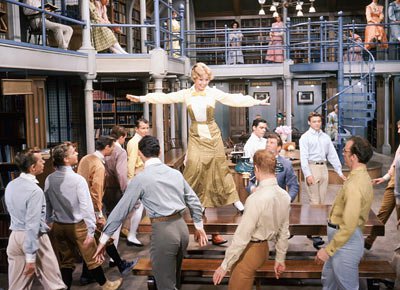 The movie is about a traveling salesman, "Professor" Harold Hill. Masquerading as a traveling band instructor, Professor Hill plans to con the citizens of River City into paying him to create a boys' marching band. Once he has collected the money, he will hop the next train out of town leaving them without their money or a band. But things don't go according to plan...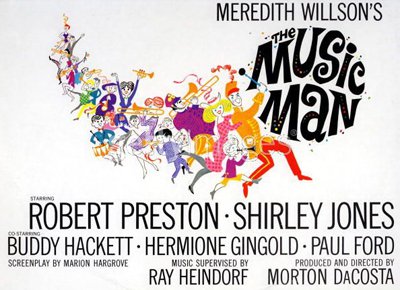 All props that can be found in the library of the Storybook Store were imported from the United States.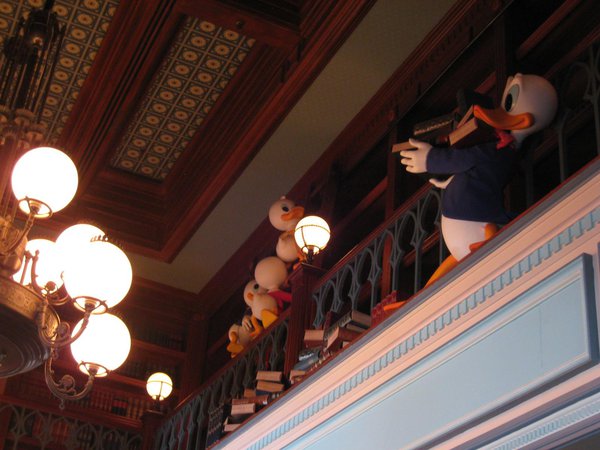 The store offers a wide selection of children's books. That is why it features a lot of Disney characters. The Audio Animatronic Tigger figure located at the entrance of the shop used to automatically hand stamp books like a librarian would do. That made the book extra special for a little child.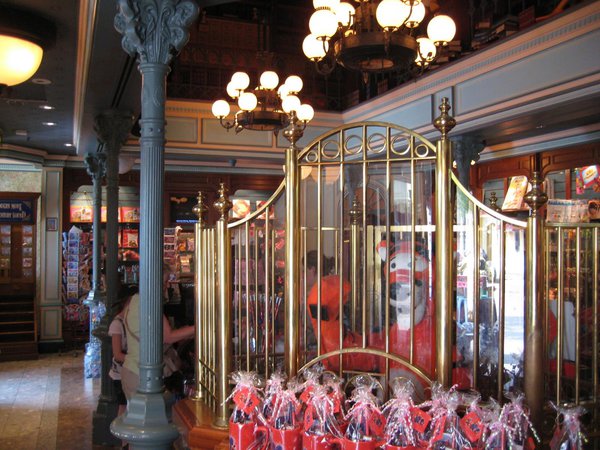 There is a rare map of Disneyland Paris circa 1995 on display in the back of the store.