Designing Main Street USA - Poster Gibson Girl Ice Cream Parlor
The 'Gibson Girl Ice Cream Parlor' at the Disneyland Park in Paris is one of the few Disney theme park restaurants that have their own poster, similar to the ones portraying attractions such as Big Thunder Mountain, La Cabane des Robinson, Peter Pan's Flight and Orbitron – Machines Volantes.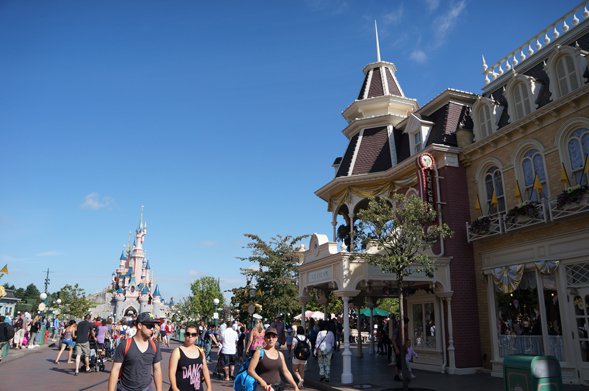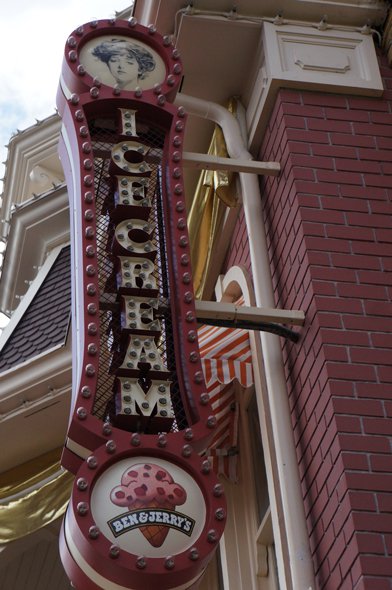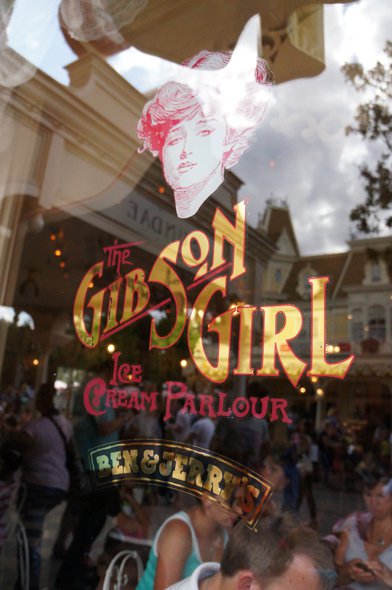 Restaurant posters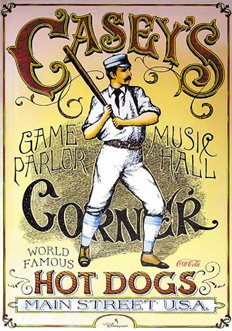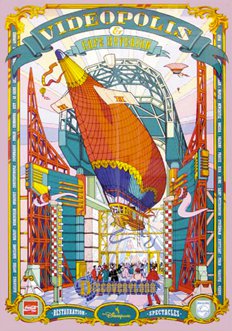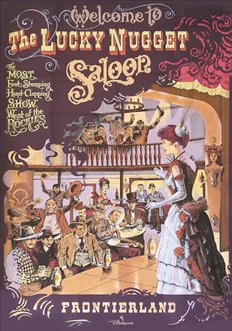 Attraction posters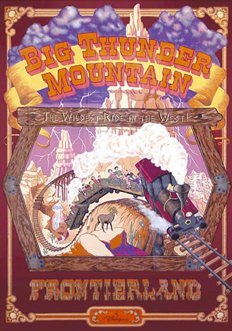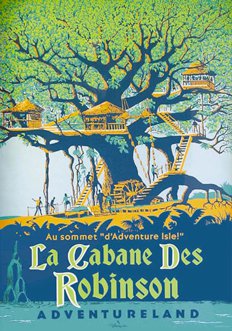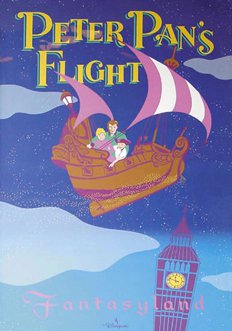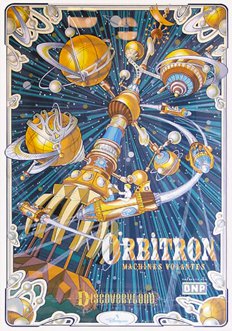 The poster depicts the "Gibson Girl", an iconic representation of the independent (and beautiful) American woman at the turn of the 20th Century by graphic artist Charles Dana Gibson.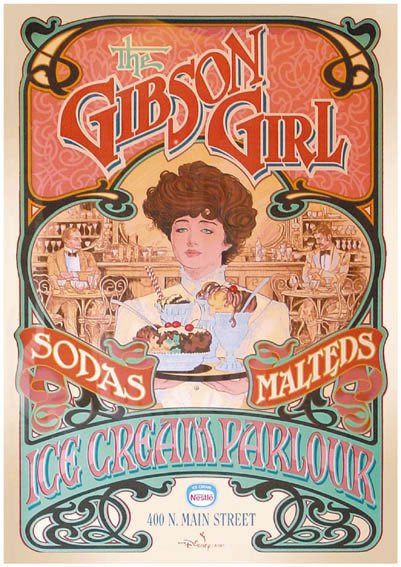 It portrays two men fighting over the Gibson Girl as well. They have been sitting in the parlor all day long drinking sodas only to be ignored. This provides a clear example of the fact that the Gibson Girl was the first woman to play 'hard to get' by resisting the man.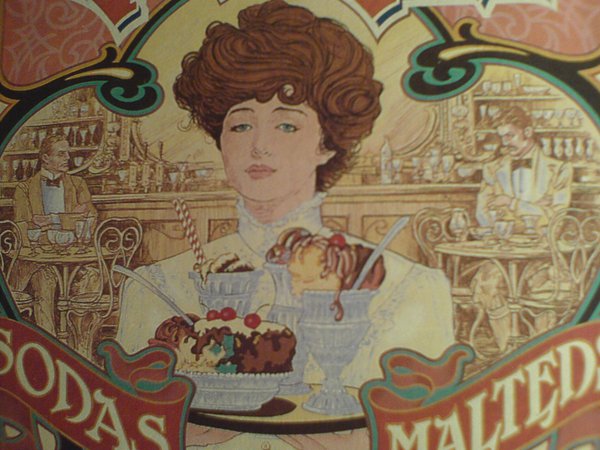 Mister Eddie Sotto (Walt Disney Imagineer, Show Producer Main Street USA at Disneyland Paris) got the idea to use the iconic image of the Gibson Girl (for the poster and throughout the restaurant) from the ice cream parlor he visited as a child: 'The Farrell's Ice Cream Parlour'.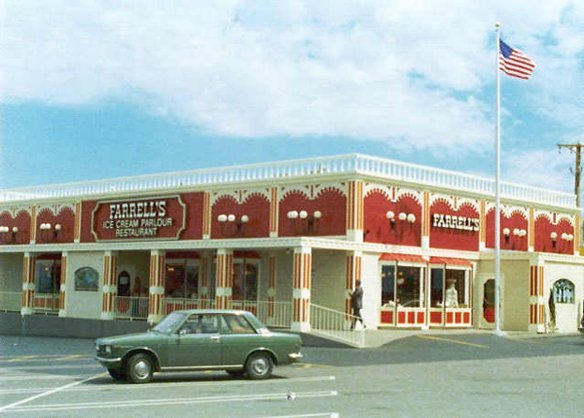 Farrell's Ice Cream Parlour was an American ice cream parlor chain founded in 1963 by Bob Farrell and Ken McCarthy. It was known for their offer of a free ice cream sundae to children on their birthday.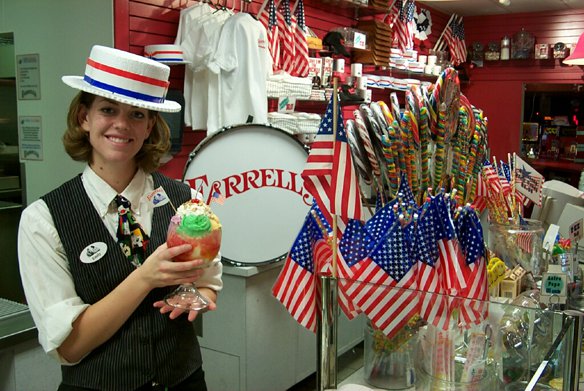 By 1975, there were 120 Farrell's nationwide. Thereafter, sales dropped and most of the parlors were sold off in the 1980s. Today only a few are left.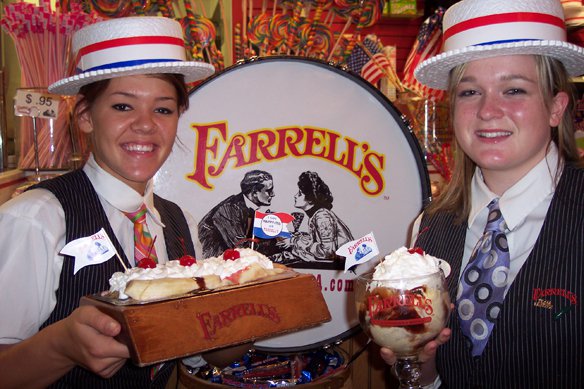 Farrell's Ice Cream Parlour depicted the Gibson Girl on its place mats, napkins, menus...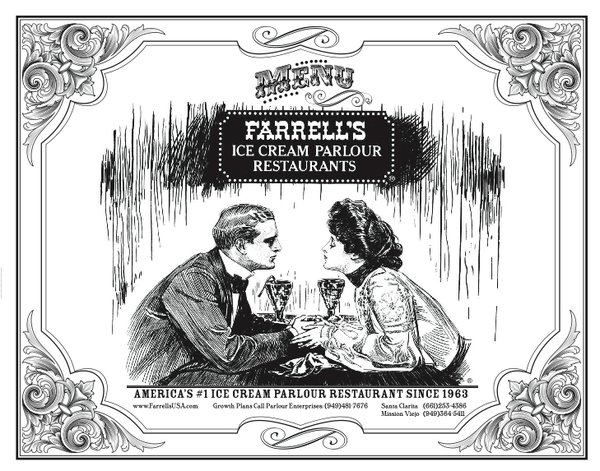 All Disneyland Paris attraction and restaurant posters can be found underneath Main Street Station and the Disneyland Hotel (between the ticket boots and the turnstiles of the Disneyland Park).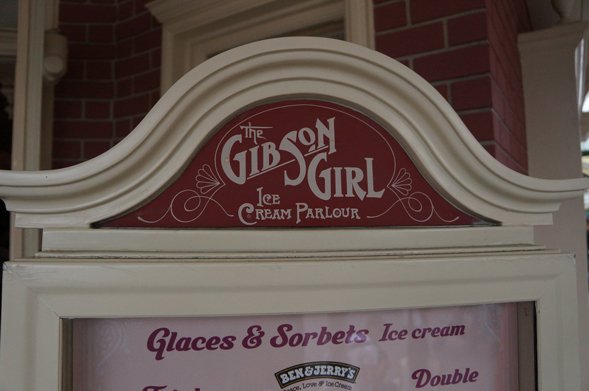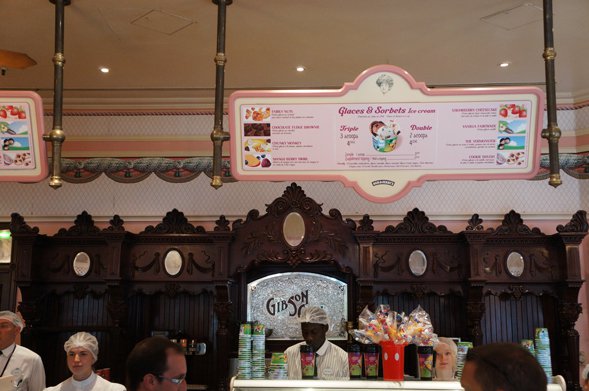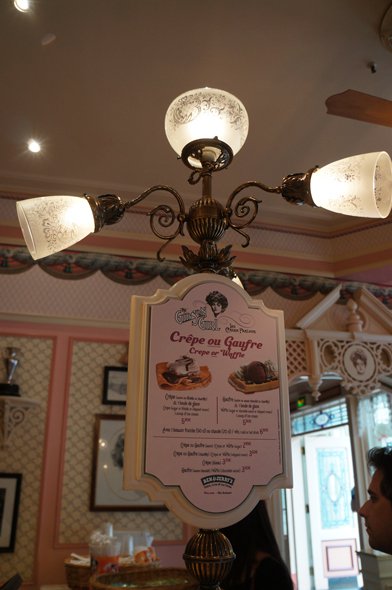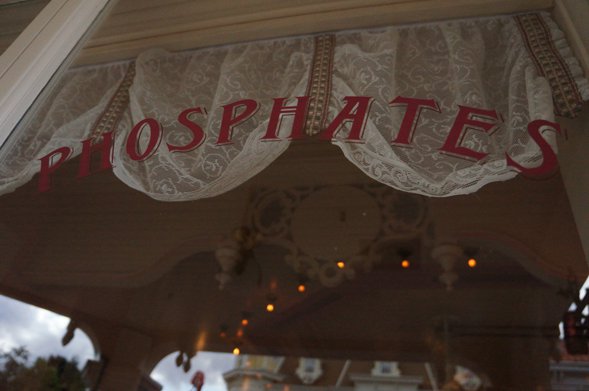 Credits
Photos:
Nr 1 - 4 & 18 - 21: Thomas Peeters
Nr 14 - 17: Farrell's Ice Cream Parlour Restaurants
Posters: