Review World of Disney Store Disneyland Paris
On July 12, 2012, Disneyland Paris celebrated the grand opening of its very own "World of Disney" store, located at the entrance to the Resort's Disney Village, near the Disneyland Park, Walt Disney Studios Park and the Disney Hotels.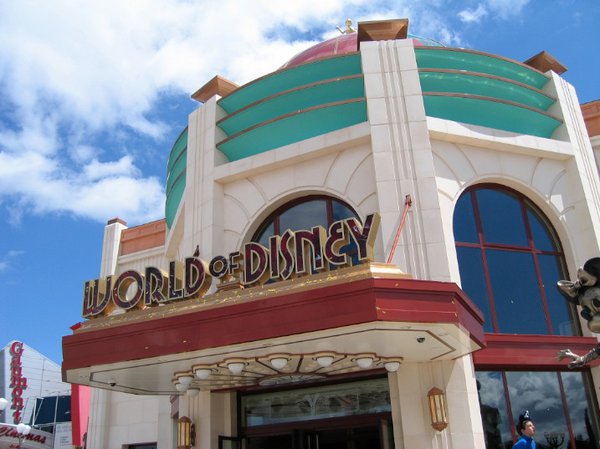 The elaborately themed shop pays tribute to the famous "grand magasins" (department stores) of Paris and world travel. It is housed in a 1920's, art deco style building.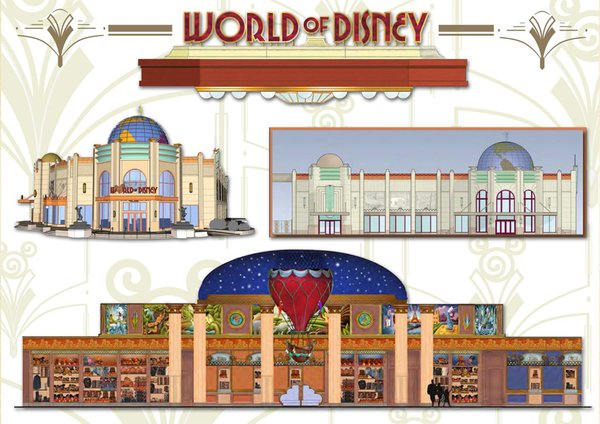 Its interior features ten murals depicting the five continents, designed exclusively for Disneyland Paris by mister Mike Kungl, an American painter of Disney Fine Art who has also worked as a graphic designer on many multinational advertising campaigns.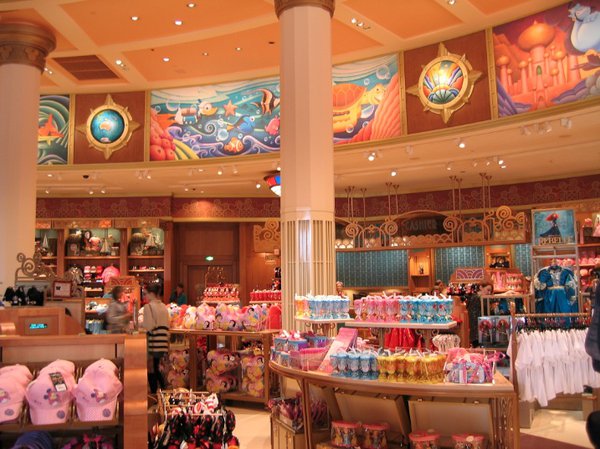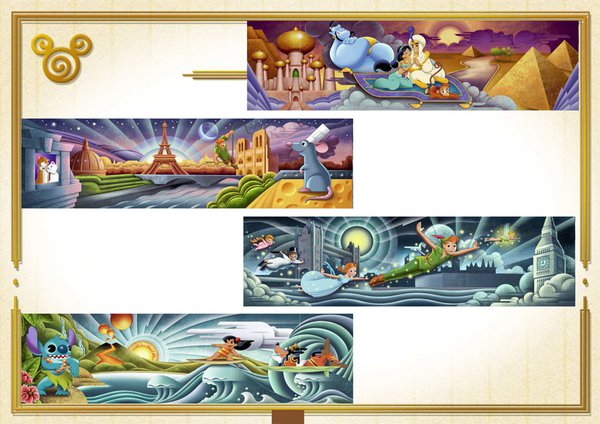 At the center of the 1400 square meter facility is a hot air balloon, carrying Mickey Mouse, Minnie Mouse and Pluto to new destinations after having spent the evening in Paris.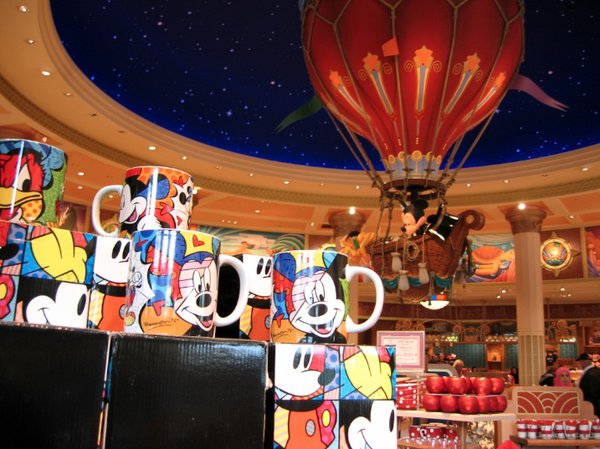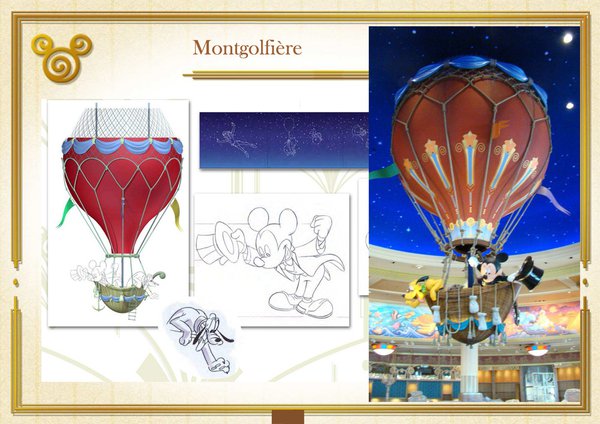 Similar to the World of Disney stores in Walt Disney World (Downtown Disney Marketplace, 1996) and the Disneyland Resort (Downtown Disney District, 2001), the shop offers a wide range of Disney branded merchandise (Cars, Pirates of the Caribbean…).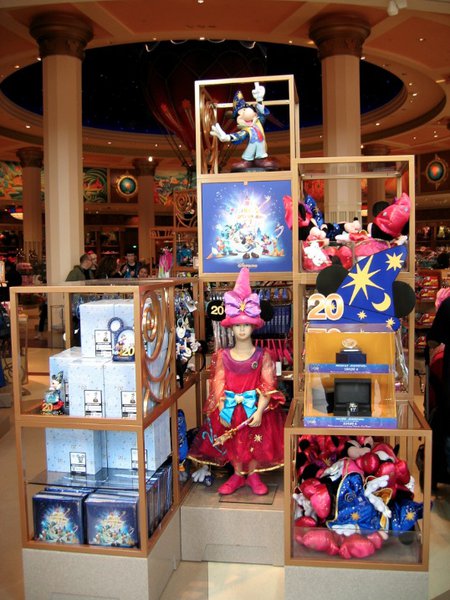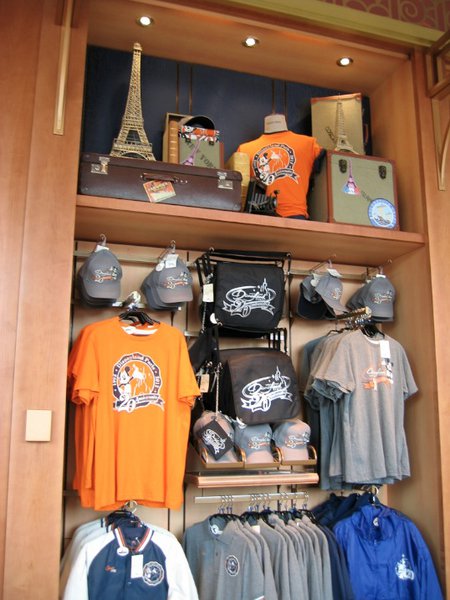 But it also sells items you won't find in Disney Stores / other Disneyland Paris stores, such as the "Disney by Britto" pop art series and "World of Disney" merchandise.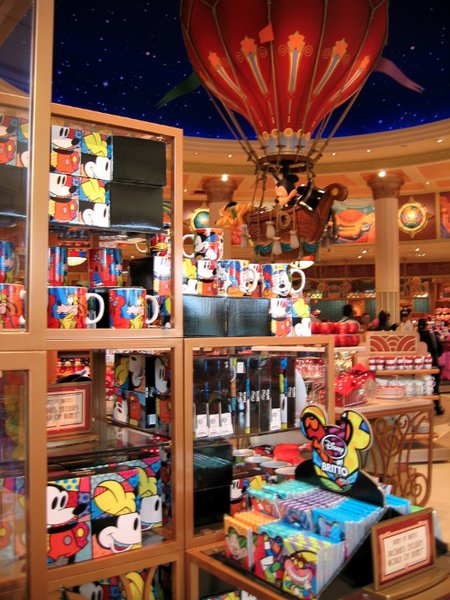 Outside, at either side of the entrance, one can find the bronze statues of Mickey Mouse and Minnie Mouse that once adorned the marque of the former World of Disney store on Fifth Avenue, Manhattan, New York City (closed in 2009).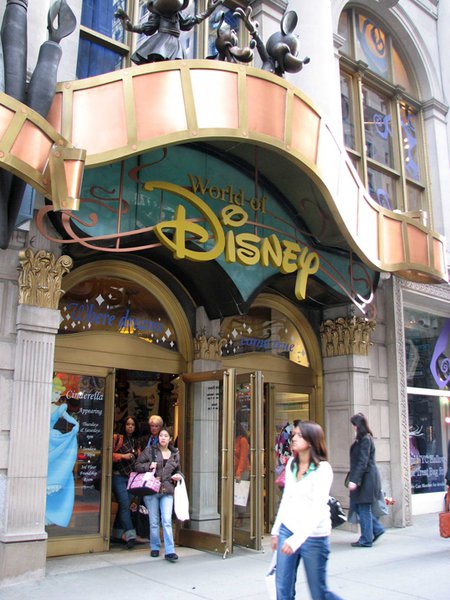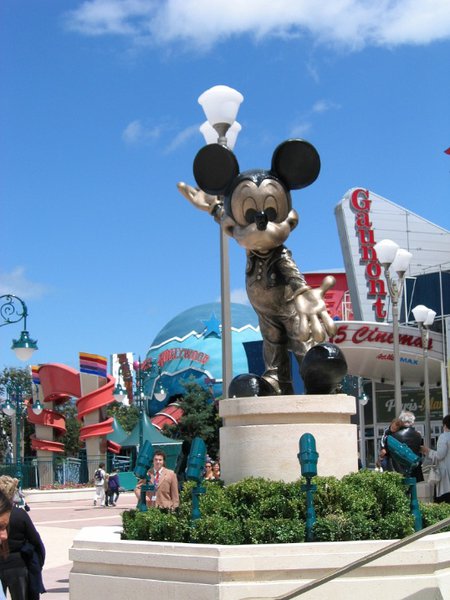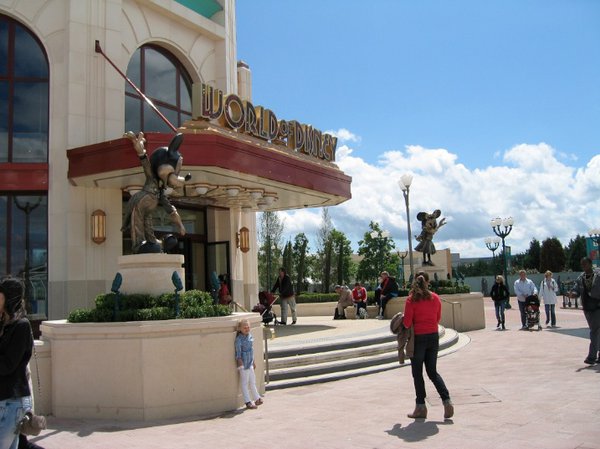 The exterior features eight bas-reliefs (showing Disney characters and the Eiffel Tower) and a rotating domed roof that is being illuminated from within at night.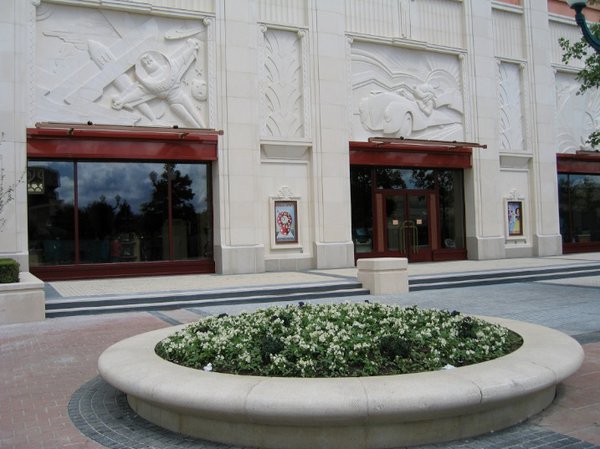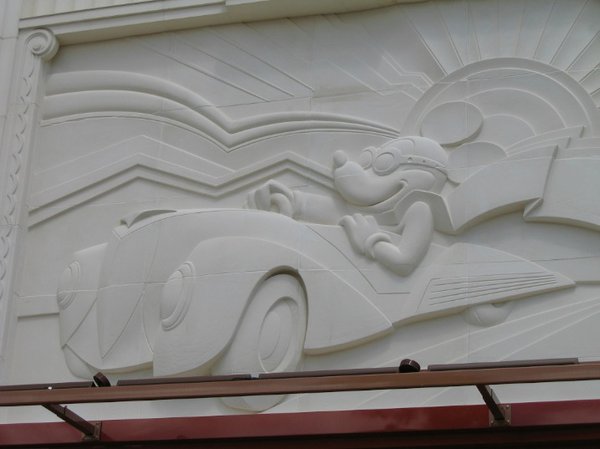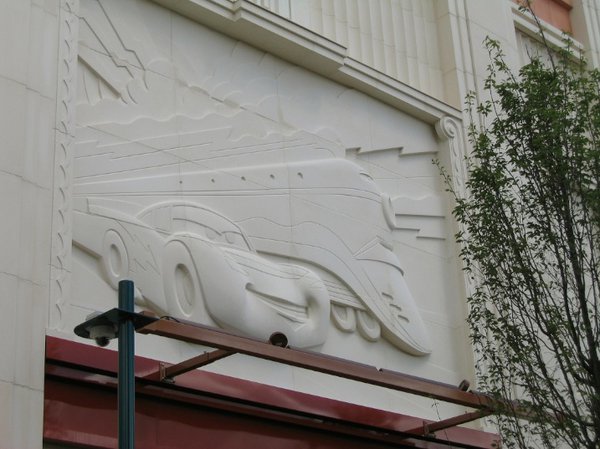 Now, I might hear you think: "it's just another shop". Well, in my humble opinion, it isn't. Please let me explain you, why I think the "World of Disney" store is a must see, exciting new addition to Disneyland Paris' Disney Village…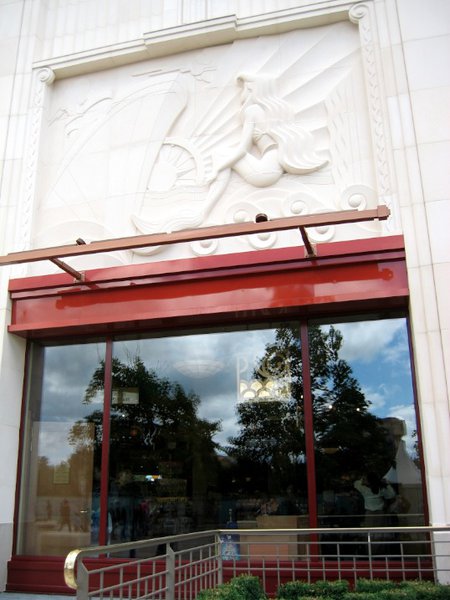 With its interesting background story and great interior design, the "World of Disney" store offers visitors a unique, immersive (shopping) experience.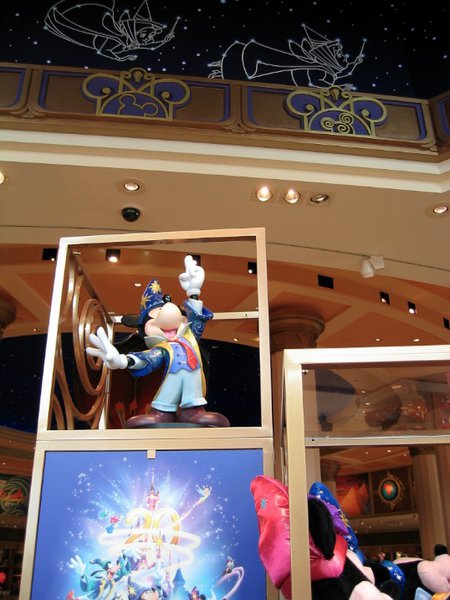 And while it stocks exclusive, hard to find products, it gives avid fans the opportunity to add valuable items to their Disney collection.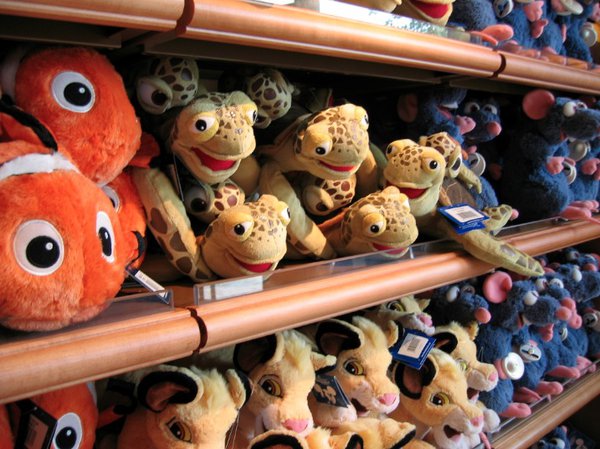 By accommodating the old Mickey Mouse and Minnie Mouse statues, some valuable pieces of Disney history are being preserved before they got lost.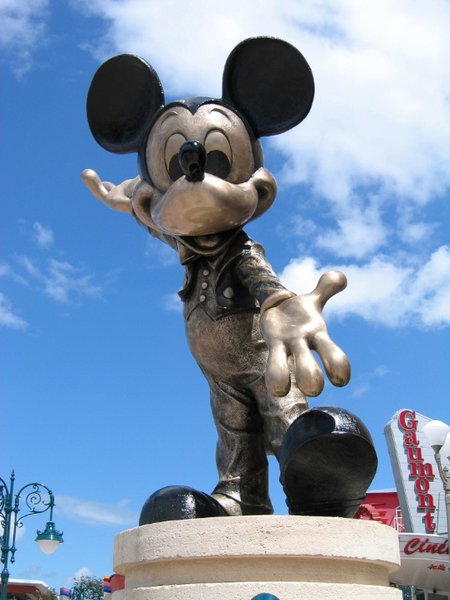 And while the exterior of DLP's new flagship store now heavily contrasts with the other buildings in Disney Village, the construction and opening of the "World of Disney" store could have sparked and set the tone for a complete make over of the entertainment district.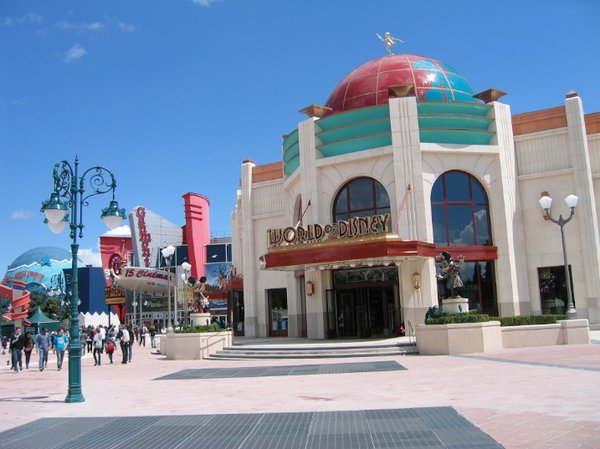 All of this makes the new "World of Disney" store a great addition to Disneyland Paris.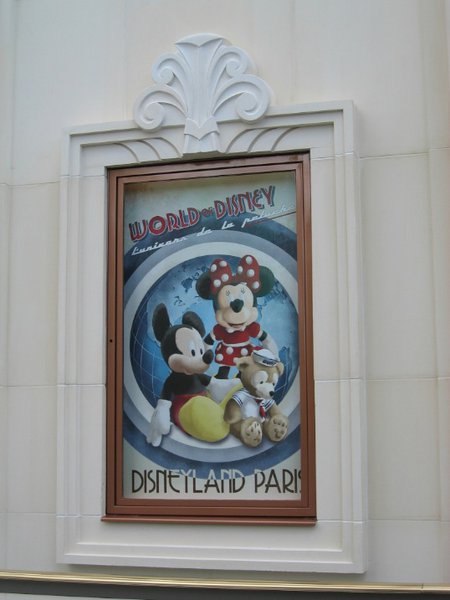 The Disney Village had to be more patient then the Disneyland Park (Disney Dreams). But in the end, it got a present for its twentieth anniversary too…
A present it could really use: … the start of something new!
Credits
Photos: Bert Snyers
Concept Art: Disney / Disneyland Paris