Lost Treasures - Fantasyland
Les Pirouettes du Vieux Moulin
At the back of Fantasyland stands a windmill that seems to be the carbon copy of the one that can be seen in the 1937 "Disney's Silly Symphonies" cartoon "The Old Mill".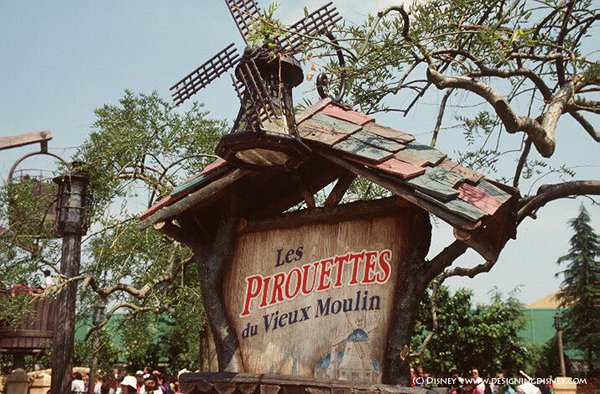 Originally, this structure only had a counter service window where (in 1992) "Chambourcy" branded ice cold yogurt, sandwiches, beverages, complete picnic baskets and marzipan figures modeled after the characters that populate the neighboring "it's a small world" ride were sold.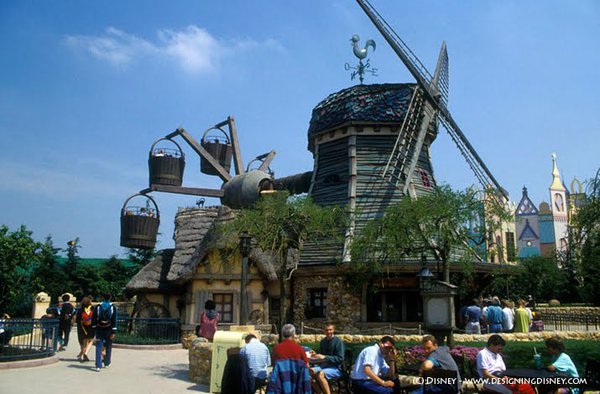 In 1993, a Ferris wheel was added to the back of the old windmill to increase the attraction capacity of the Disneyland Park. The addition, "Les Pirouettes du Vieux Moulin", was loosely based on a concept that had been developed (but never executed) in the early fifties for Disneyland California.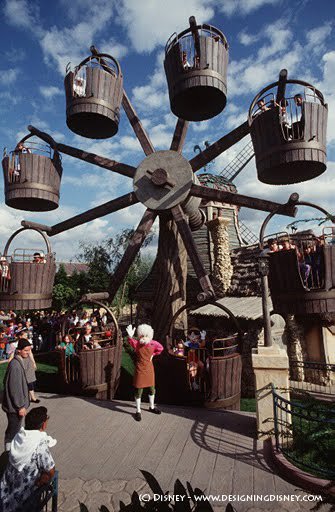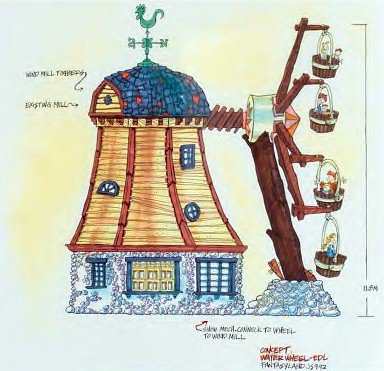 Due to its small capacity and slow loading procedure, the attraction was closed in 2000. Today, only the original snack counter remains. At the occasion of the approaching twentieth birthday of Disneyland Paris, the entire structure is now being refurbished.
One can only hope that after this redo, the Ferris wheel would soon be spinning again.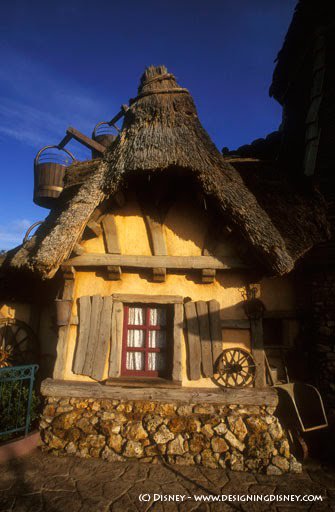 "it's a small world" – "World Chorus" post show
In the early nineties, most of the Disneyland Paris attractions were coupled with an official corporate partner. Between 1992 and 2008, "it's a small world" teamed up with "France Telecom". The attraction's sponsorship was supported by the "World Chorus" post show.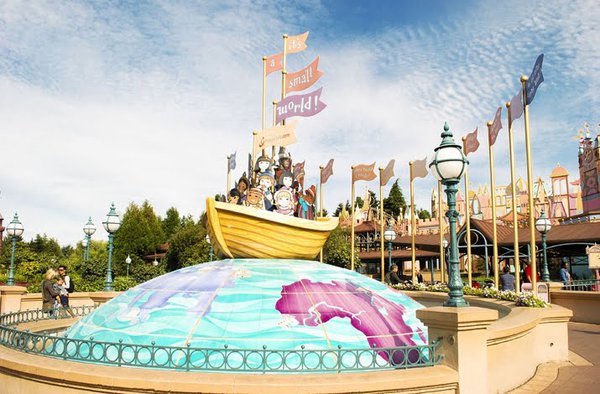 In the "France Telecom" pavilion located at the exit of the ride, guests could wander amid exquisite miniature recreations of world famous landmarks. When you peeked through the tiny windows of some of the models, one could see animated shorts starring children from all over the world rehearsing for a concert.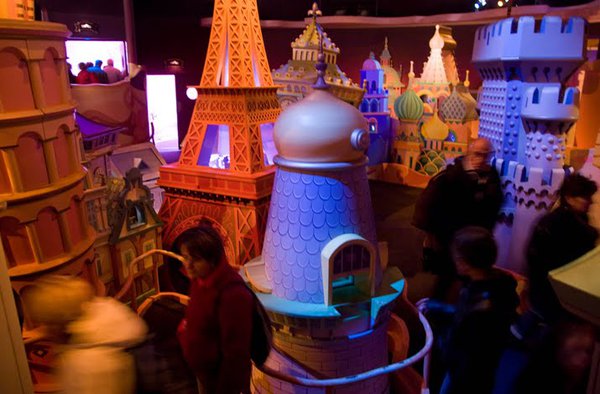 Despite the huge distance between them, they were able to work together thanks to several means of communication such as telephone, fax, video and minitel (a Videotex online service launched in France in 1982 by the PTT). In a very special way, they showed us that "it's a small world after all".
All movies were projected on a glass panel that was part of the three-dimensional setting inside each show box. It was one of the first applications of the Pepper's Ghost video technology.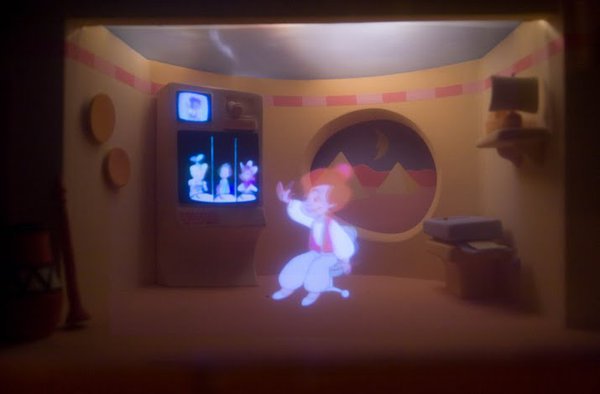 The animated shorts were produced in Montreuil (Seine-Saint-Denis, France) by Walt Disney Animation France, S.A. and directed by Chris Bailey. The soundtrack of each movie was synchronized to the background music of the pavilion.
On August 16, 2010, the "World Chorus" post show was closed to soon become a new covered "interactive" Princess meet n greet area, named "Disney Princesses, A Royal Invitation".
Credits
Photos "it's a small world":
Outside: Giulia
Inside: Aspargsen