Lost Treasures - Entertainment
Today, we pay tribute to some of the most wonderful shows ever staged at Disneyland Paris.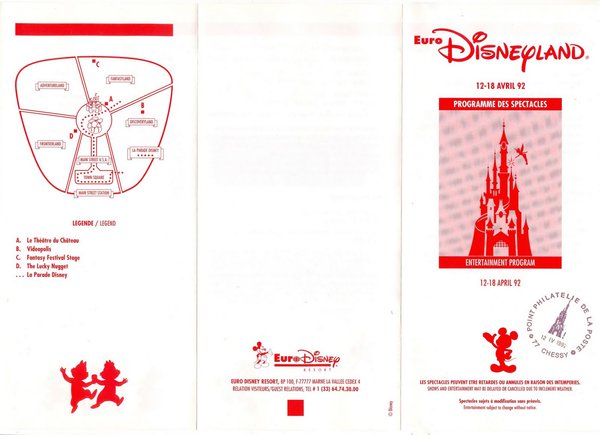 Entertainment Program, Opening Euro Disneyland, April 12 - 18, 1992.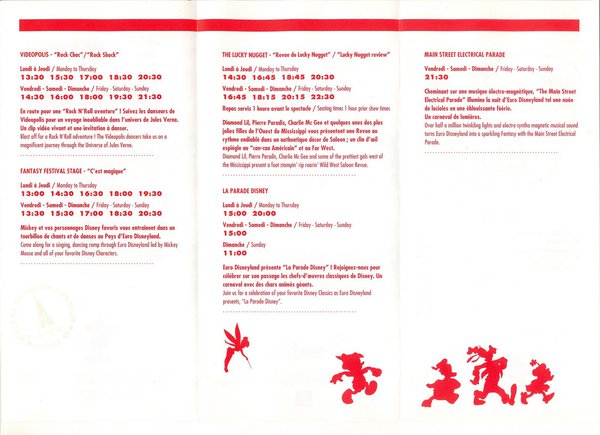 Rock Shock: 1992 & 1995
Rock Shock was a modern representation of the legendary novels written by Jules Verne, such as 'Journey to the Center of the Earth', 'Voyage to the Moon' and '20.000 Leagues under the Sea'.
The show was cutting edge, featuring contemporary music (rock, reggae, R&B), choreography, costumes, sets and special effects (laser and artificial fog). It was non verbal. So it was almost like watching a ballet.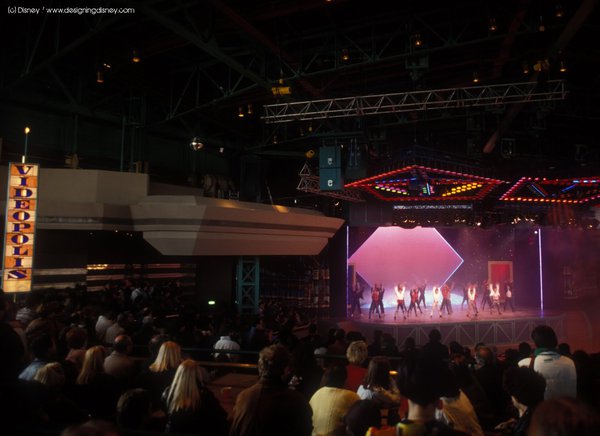 The choreography was invented by mister Barry Lather, a famous Los Angeles video clip choreographer who worked with artists such as Michael Jackson, Janet Jackson, Prince and Paula Abdul. In the early nineties, video clips were something new. So clip dance reinforced Rock Shock's modern look and feel.
The music was written by David Hallyday, the son of the well known French rock star, Johnny Hallyday.
An adapted version of Rock Shock was staged in 1995 by occasion of the opening of 'Space Mountain, De la Terre à la Lune'. At that moment, it was presented as a space dance show.
C'est Magique: 1992 - 1994
C'est Magique was a Broadway style musical that took you on a trip around the Magic Kingdom.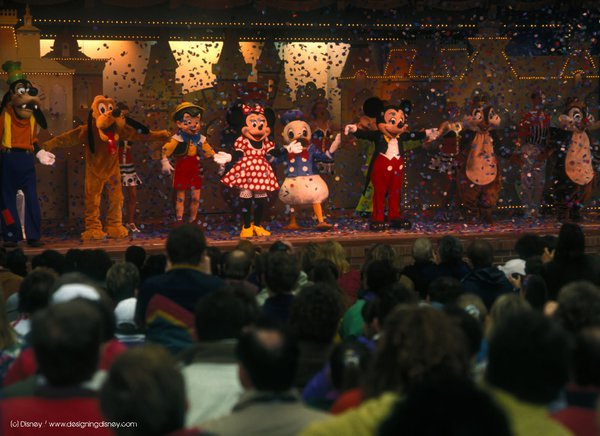 Walk with Mickey down Main Street USA, cheer Minnie to the echo when she's starring in the Lucky Nugget Revue in Frontierland, join Goofy on his jungle trip through Adventureland and witness how Mickey and Minnie play an scene of the fairy tale 'Sleeping Beauty' in Fantasyland.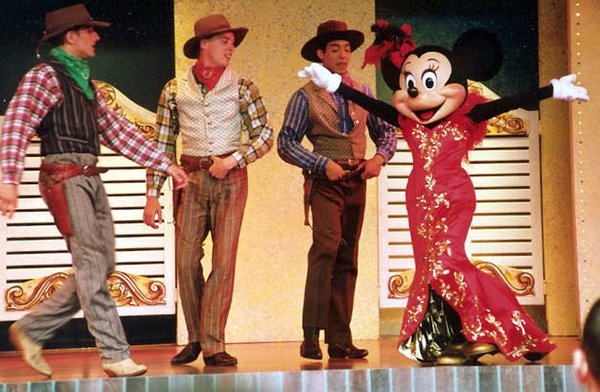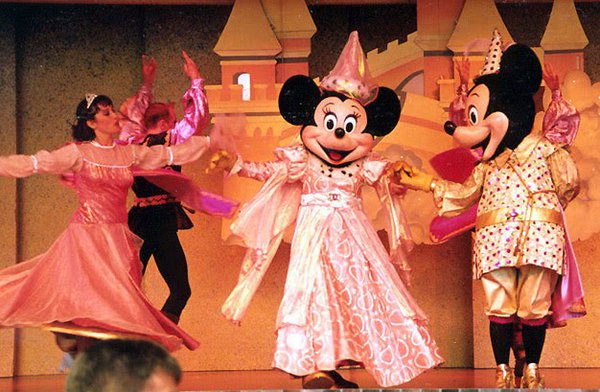 C'est Magique featured more then hundred Disney characters and was staged up to five times a day.
The Lucky Nugget Revue: 1992 - 1993
The Lucky Nugget Revue was a variety show that was presented at the homonymous saloon at Frontierland. It featured a melodramatic story line presented by the fictitious characters Miss Diamond Lil (the owner of the saloon), her husband Pierre Paradis, Charlie Mc Gee and six dancers.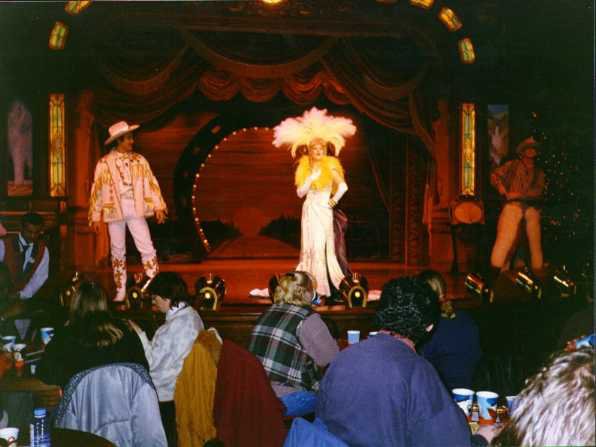 This thirty minutes lasting extravaganza was full of song (with musical accompaniment by the 'Lucky Nugget Boys'), dance and laughter. Each performance culminated in the staging of the famous French Can-Can.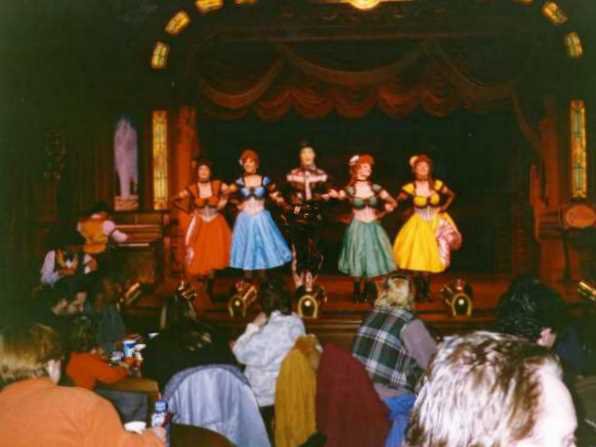 The show was renamed several times before it had its final presentation in 1998: Lilly's Follies (1994 - 1996), Lilly's Anniversary Follies (1997), Rosie and the Rebels (1998).
Over the years, it evolved from a show during which visitors could order drinks and sandwiches at the bar, to a full 'table service' dining experience. Today, The Lucky Nugget Saloon houses a Disney character eat 'n' greet.