Lost Treasures - Entertainment - Second Installment
The Beauty and the Beast Show: 1992 - 1996
The Beauty and the Beast Show was a Broadway-style musical based on the film that officially signaled Disney's animation renaissance (following The Little Mermaid in 1989).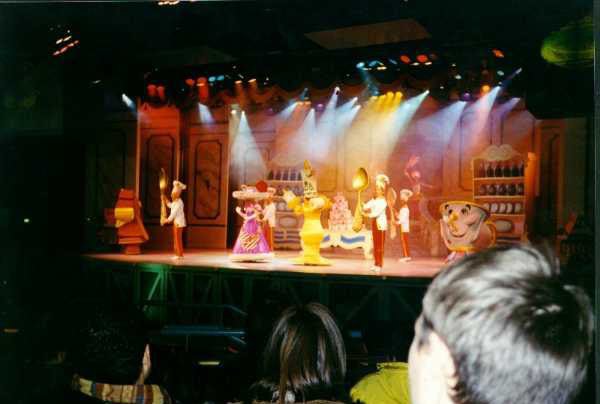 This elaborately staged, effects-laden production featured beloved characters such as Gaston, Lumiere and Mrs. Potts and many of the original songs by composer Alan Menken and lyricist Howard Ashman. It made use of extravagant costumes, vivid set pieces, and show stopping dance numbers.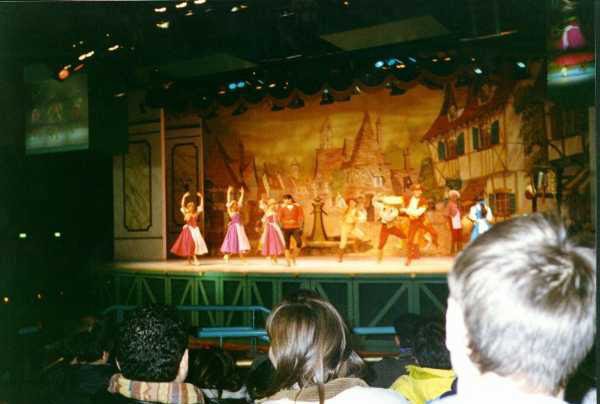 The Beauty and the Beast Show was a copy of the homonymous Walt Disney World show, sharing the Florida production's script, sets, and costumes.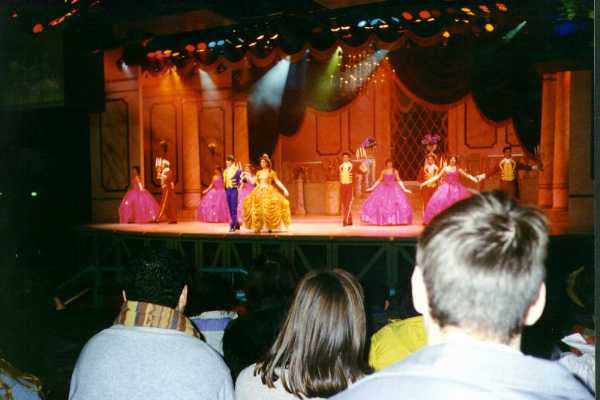 Le Livre Magique de Mickey: 1992 - 1997
'Le Livre Magique de Mickey' is generally regarded among fans as the best stage show Disneyland Paris ever produced. It featured an utterly enchanting story line.
Mickey Mouse, in his capacity of sorcerer's apprentice, flips through the pages of a giant pop up book and brings to life iconic images from the Disney classics Cinderella, Snow White and Sleeping Beauty. More then twenty actors starred in this enchanting production.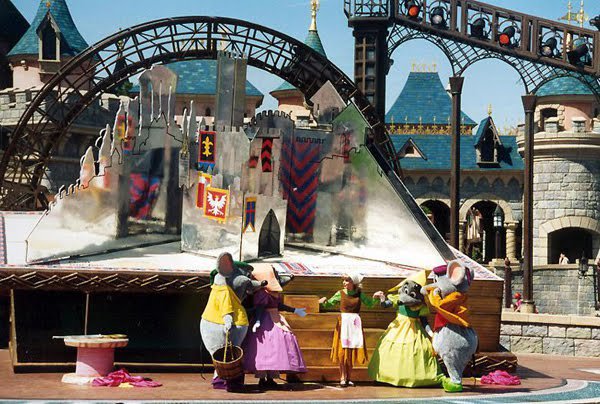 The giant pop up book stage was designed in the United States by Animated Ideas Inc. Its design was based on a paper pop up book by the Polish cartoonist Jan Pienkowski. The book was constructed in England by MWA Ltd. It weighed over 30.000 pounds.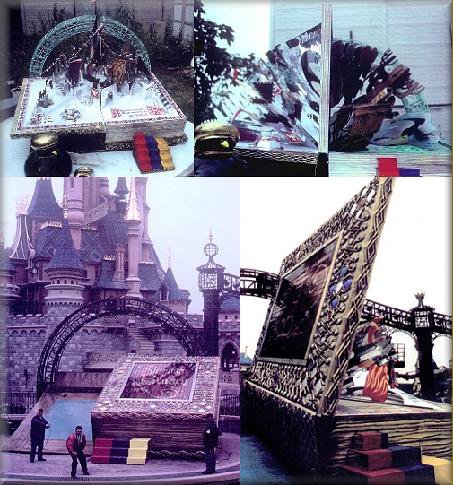 A special mechanism was conceived to open up the book. Its cover and pages were attached to a small vehicle. This vehicle was moved along an ellipse track located behind the book, allowing the three stage sets to open and collapse. Fifteen technicians were needed to make sure the system worked smoothly.
The show was presented at the Royal Castle Stage between Spring 1992 and Autumn 1997. It was replaced by 'Winnie The Pooh and Friends, Too'.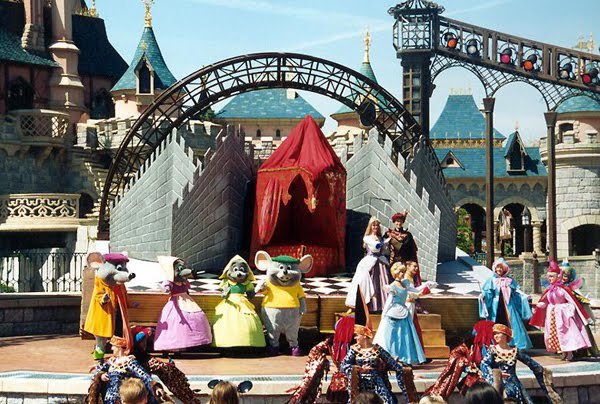 En Scene S'il Vous Plait: 1995 - 2000
'En Scene S'il Vous Plait' means as much as 'get on stage'. Disney's Fab Five are invited to 'get on stage' and prepare themselves for the recording of their own television show.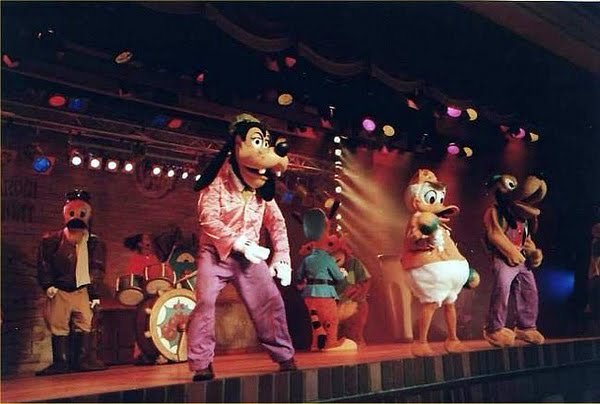 But they need your help! The television network will cancel the show if ratings are poor. Their decision will be made based on the enthusiasm of the audience, measured by an applause meter.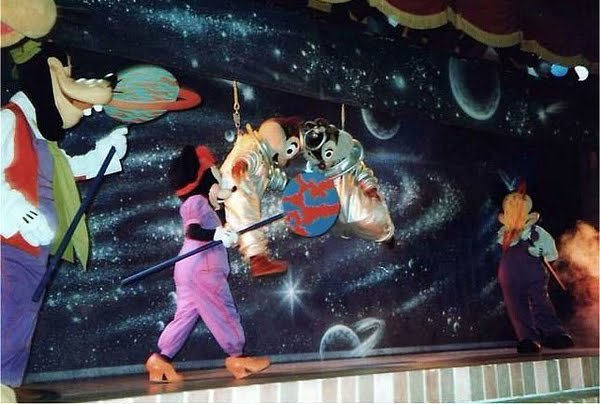 So shout and clap the best you can! Because you are the only one who can keep the show on the air!
'En Scene S'il Vous Plait' featured a lot of Disney Characters that were famous in the early nineties such as Darkwing Duck ('I am the terror that flaps in the night') and Roger Rabbit.