Lost Treasures - Main Street Motors
Back in 1992, Main Street Motors (presented by Esso) paid tribute to the early days of the American automobile industry and the development of the assembly line technique for the mass production of cars, in a very special way. The shop featured an exquisite collection of vintage vehicles that were lined up for sale.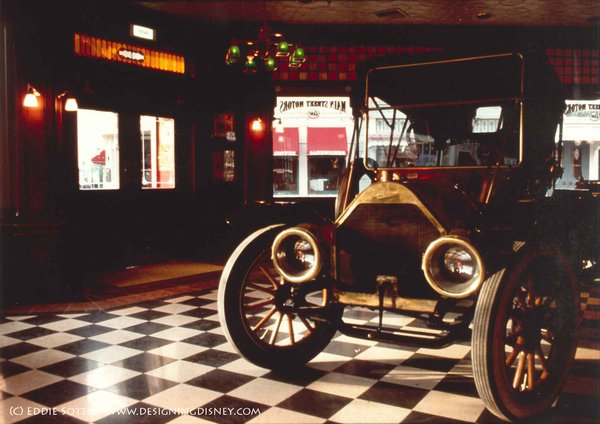 One motorcycle:
'Auto Cycle Model G' by the Excelsior Auto Cycle Motor Mfg. & Supply Co. (1911).
Three motorcars:
'High Wheeler Model C' by the Reliable Dayton Motor Car Co. (1907).
'Thirty Gentleman's Roadster' by the The Everitt Metzger Flanders Co. (1908).
'1911 Oakland Model 33 Touring' by the The Oakland Motor Car Co. (1911).
Average price tag of the cars: $100.000 U.S. (July 1993)!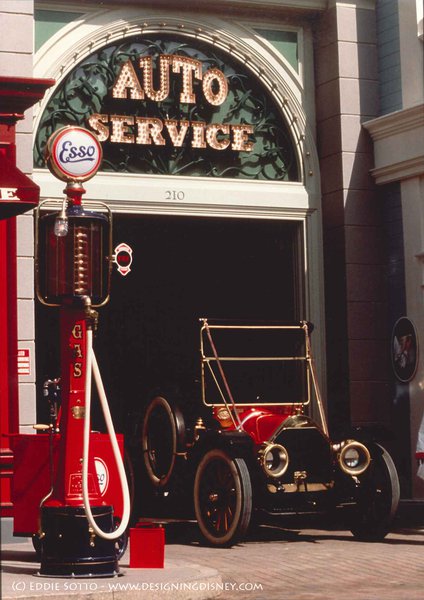 The showroom was richly decorated with tires, tools, car parts, old photos and advertisement posters.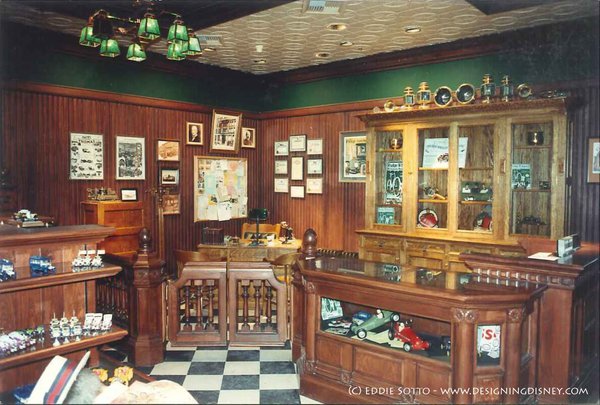 Main Street Motors carried a vast selection of die cast toy cars, souvenir license plates, posters and postcards too.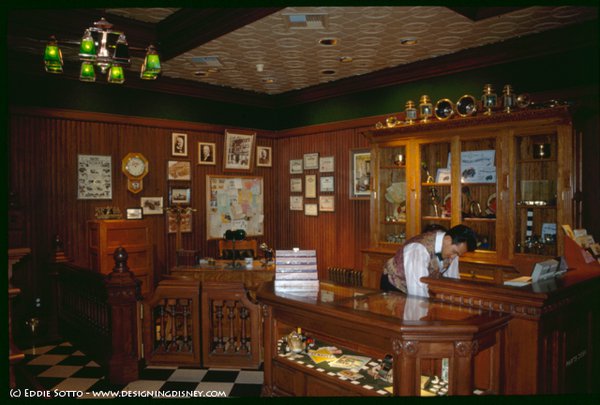 In the mid nineties, the garage was converted into a clothing shop. Today, the "1911 Oakland Model 33 Touring" old-timer can still be found behind the main display window.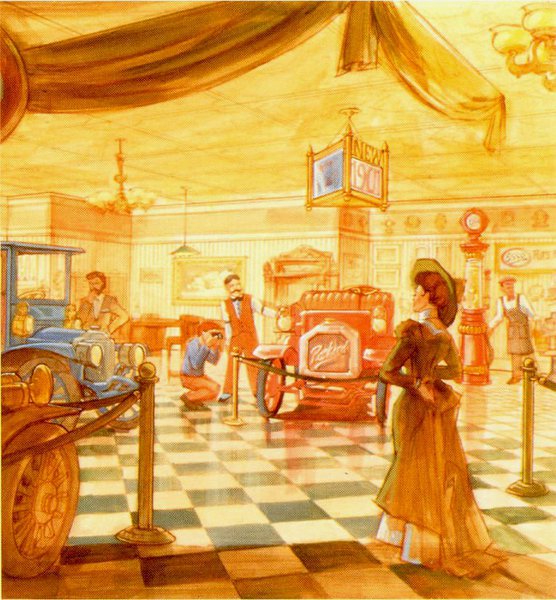 Credits
Photos: the private collection of Walt Disney Imagineer, mister Eddie Sotto, Show Producer of Main Street USA at Disneyland Paris