Designing Fantasyland – The Seven Dwarf's Cottage Shop
Today, 'Designing Disney' is proud to present you its brand-new flagship series "Designing Fantasyland at Disneyland Paris"! It's an addition to our legendary "Designing Main Street USA" series.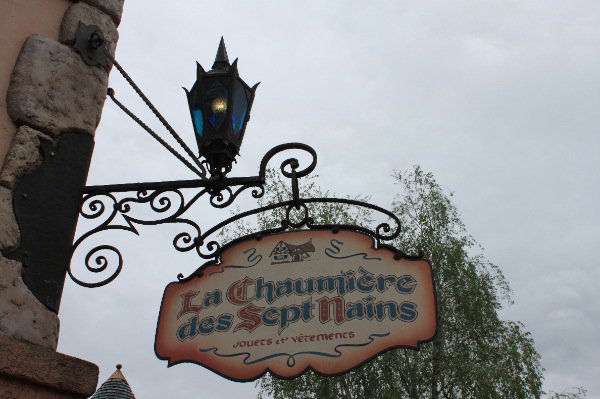 All articles in the "Designing Fantasyland" series were written together with Walt Disney Imagineer Tom Morris, show producer of Fantasyland at Disneyland Paris.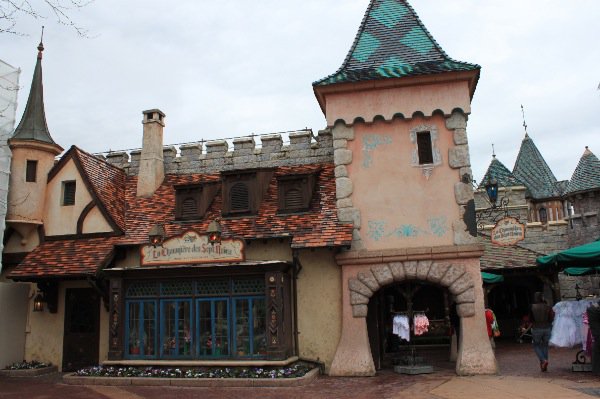 For this first installment, we take a closer look at "The Seven Dwarf's Cottage Shop" ("La Chaumière des Sept Nains") in the Castle Courtyard.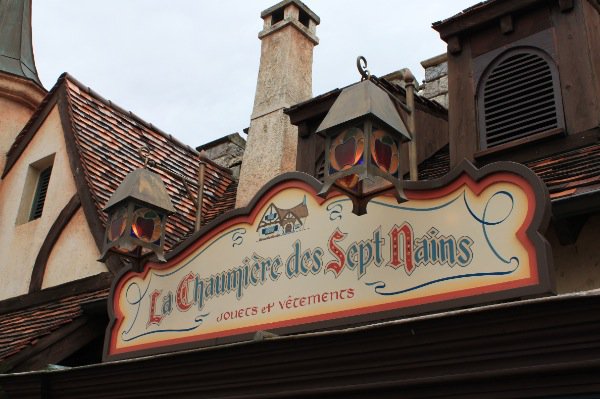 The facade of the shop is adorned with an impressive clock tower. The tower is an exact copy of the one that can be found in Disneyland Park, California (Bibbidi Bobbidi Boutique, Fantasyland).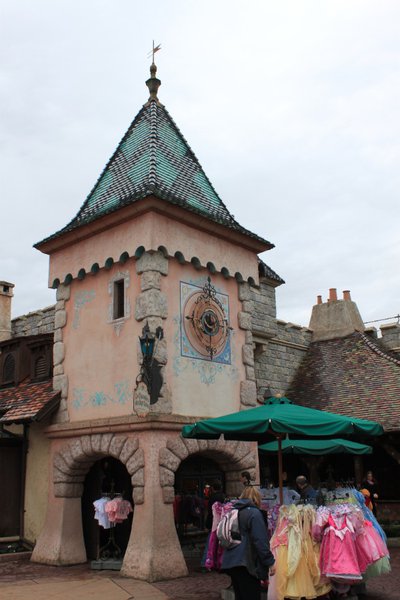 The American version was inspired by clock towers from villages such as Auxerre and Ribeauville (France). A 'Burgundian roof' was added to enhance the concept for Disneyland Paris.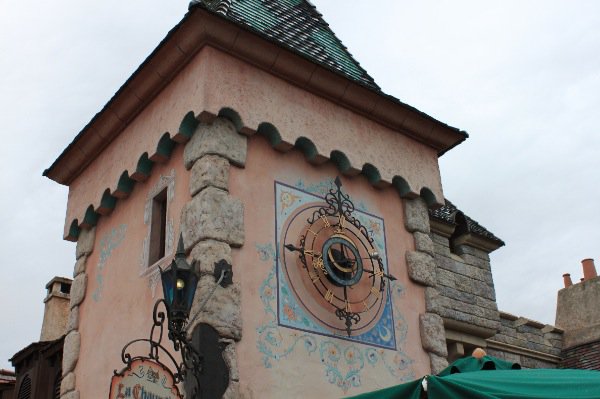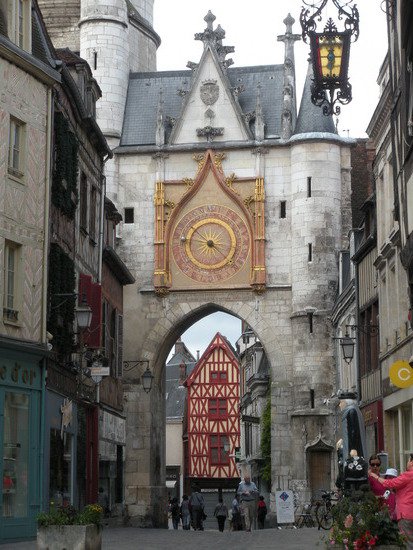 The 'Burgundian roofs' ("toits bourguignons") are one of the most eye-catching sights as you travel through Burgundy. The roofs are made of tiles, coated in terra cotta, green, yellow, red, brown and black, which were arranged by shape and color in geometric patterns.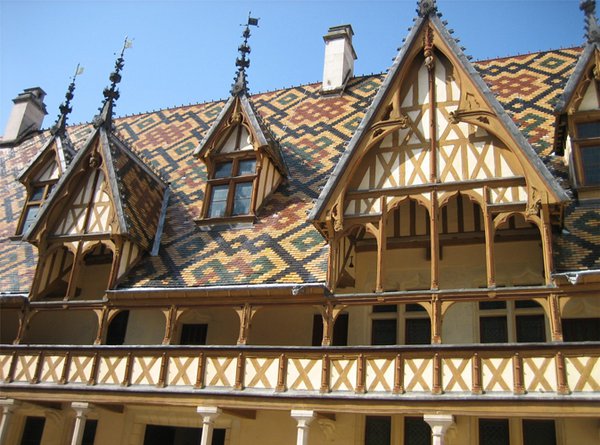 The large shop windows are glazed with mouth-blown pieces of green art glass that have been spun into irregular, circular shapes. These so called "Rondels" were widely used in the town houses of bourgeois families and other secular buildings during the Middle Ages.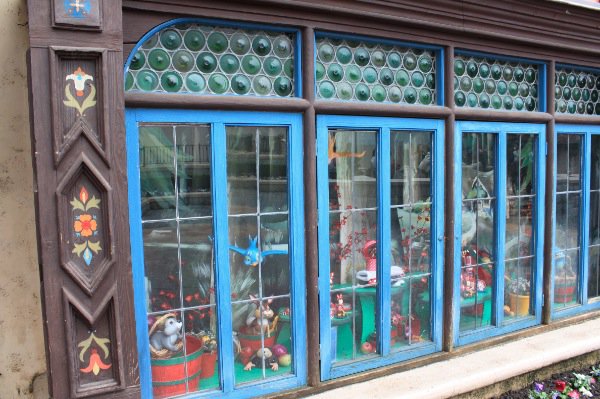 Battlements were built behind the facade to reinforce the idea that the shop is located in the kingdom of King Stefan and Queen Leah (protagonists in Walt Disney's "Sleeping Beauty").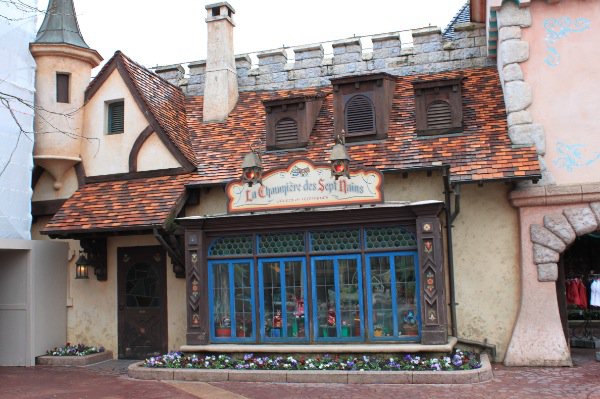 The shop is divided into two areas: the castle of the Evil Queen and the cottage of the Seven Dwarfs.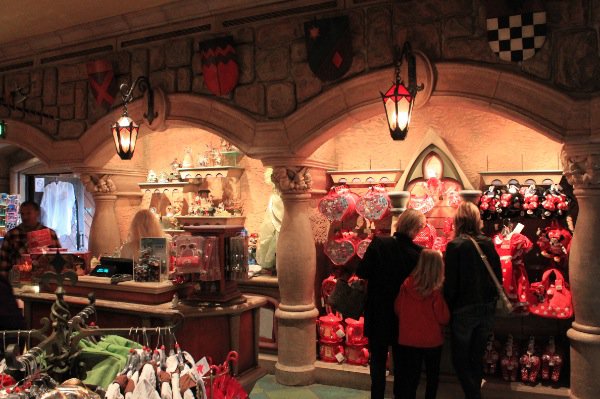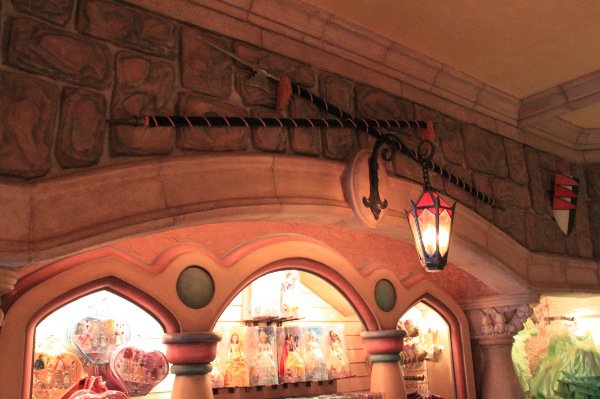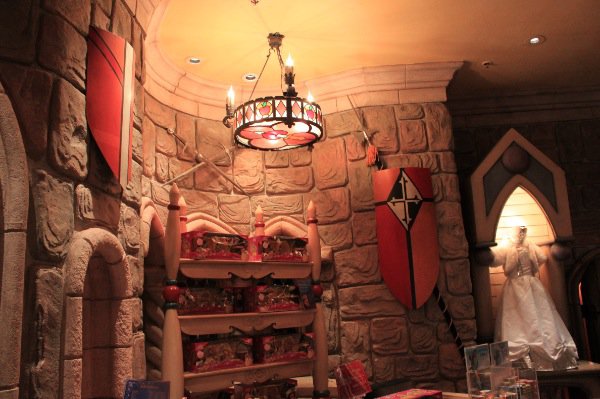 The castle's interior is characterized by thick stonewalls, pillars and chandeliers. Forest animals were sculpted on top of each pillar to give it some Disney flair, create surprise and reinforce the woodland theme. The light fixtures are based on Gothic chandeliers but are slightly stylized for the setting.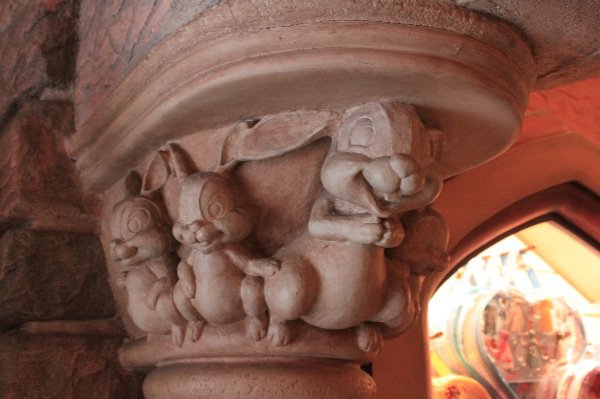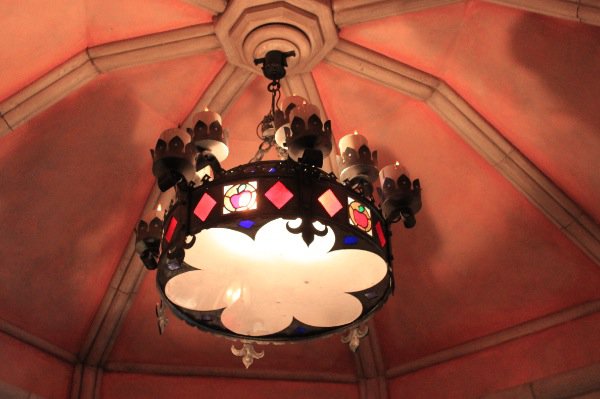 In order not to be faced with an overly literal portrayal of time, space & scale, Walt Disney Imagineer Tom Morris decided to construct the exterior of the cottage inside the store! Offering these little "cross-dissolves" would make the movement through the facility more fun and less predictable.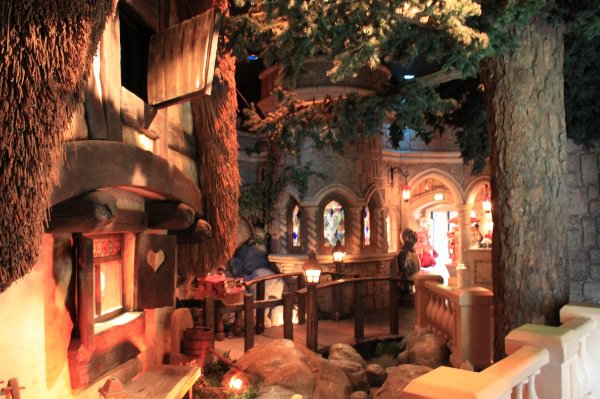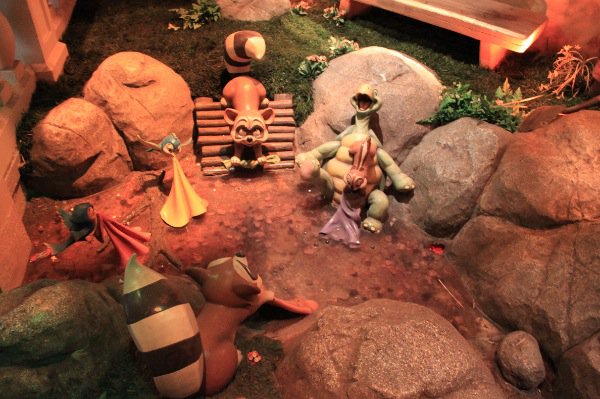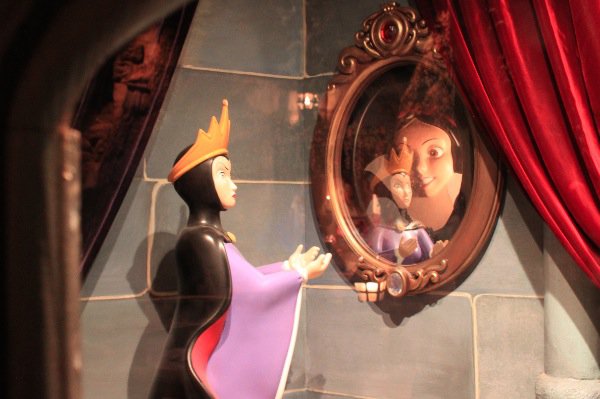 The cottage of the Seven Dwarfs is beautifully decorated with ornate woodcarvings of various animals and occasionally dwarfs figures as well. Almost every object is detailed in some way.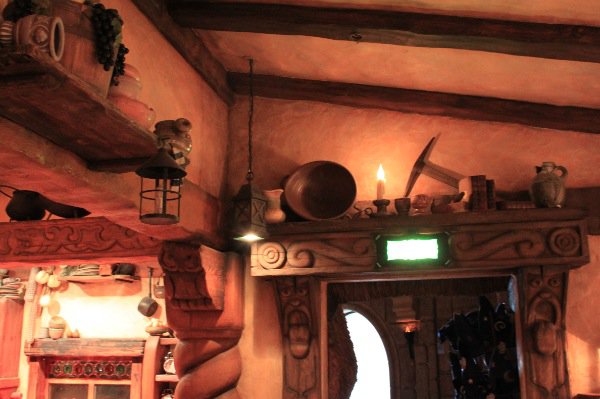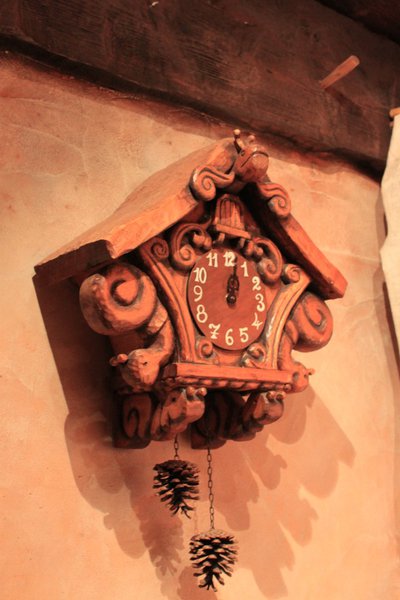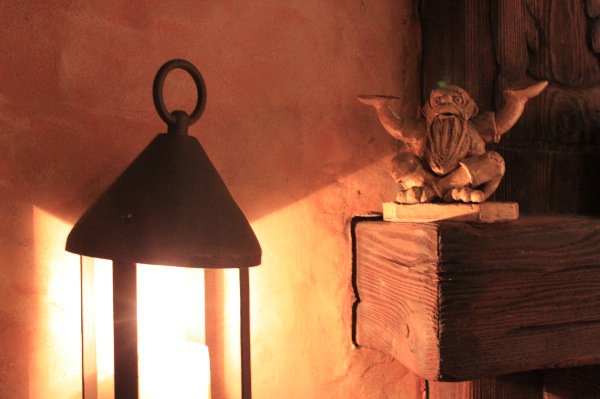 Wood has been used throughout the space to add warmth and character to its interior.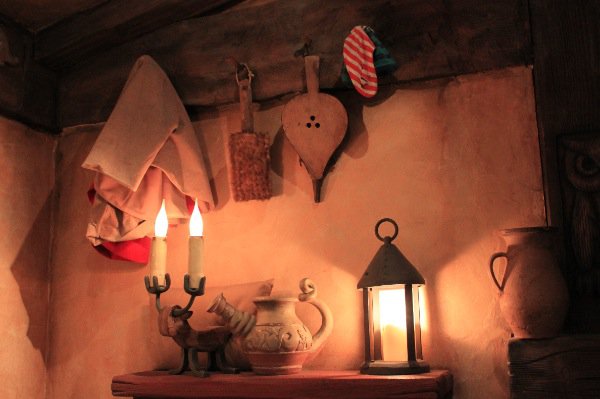 The design of the kitchen cabinet and chandelier was inspired by the original artwork of the 1937 animated feature film "Snow White and the Seven Dwarfs".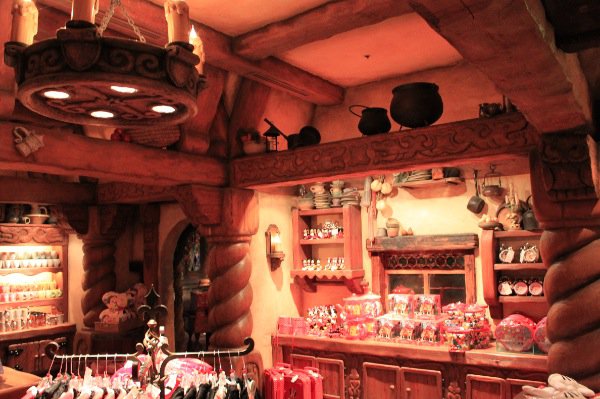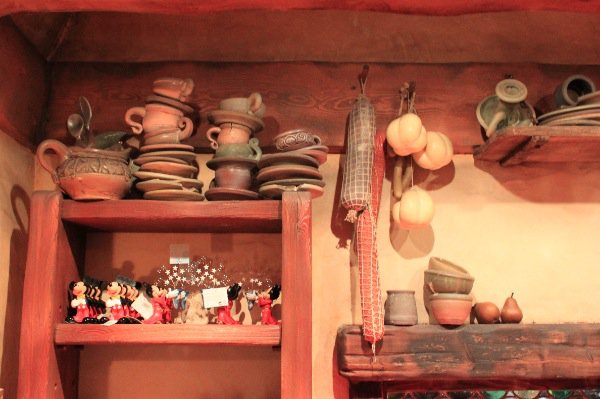 We wish to thank Walt Disney Imagineer, mister Tom Morris for his kind and much appreciated assistance!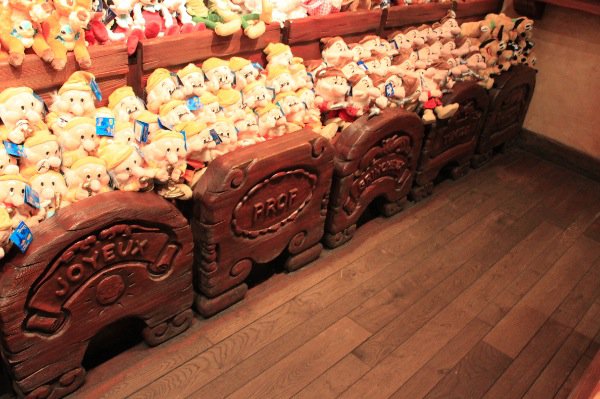 Credits
Photo Bibbidi Bobbidi Boutique: Adrienne Vincent