Halloween at Hong Kong Disneyland - Photo Report
The mistress of all evil, Maleficent, has turned this year's Halloween season at Hong Kong Disneyland into the most memorable Halloween party ever. Enraged that she was not invited to star in Halloween this year, Maleficent unleashed a curse over Hong Kong Disneyland.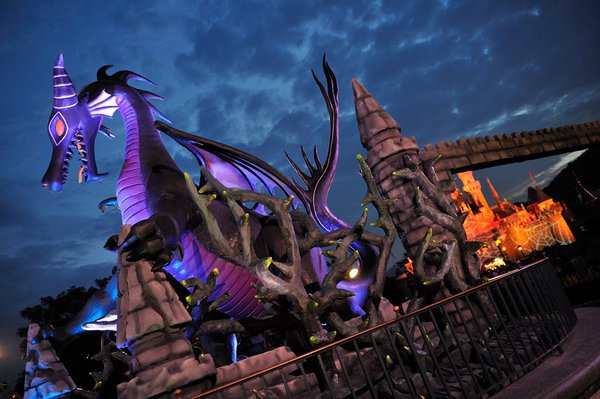 From the moment you enter the park, you notice Maleficent's dark reign. Main Street USA became a ghost town! Spirits from a forgotten era emerge into the street to haunt all who pass by.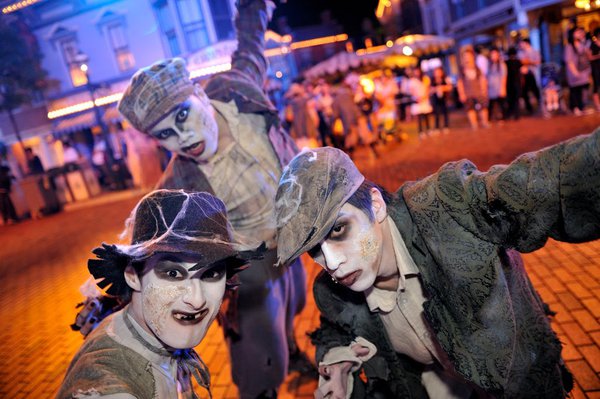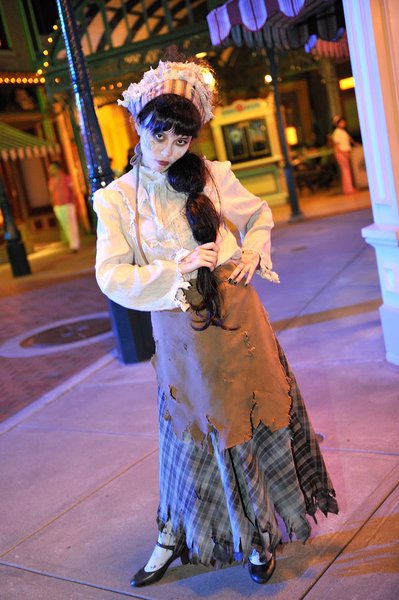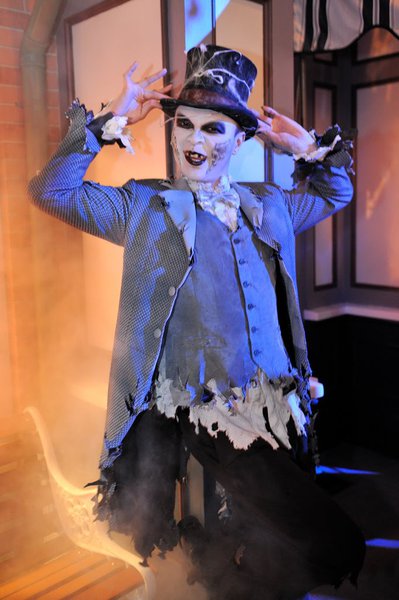 Guests are invited to check into the 'Main Street Haunted Hotel'. As the edgiest walk-through experience ever presented by a Disney theme park, scare actors appear around ever corner of this hotel to make guests cringe at every creak and sound they hear.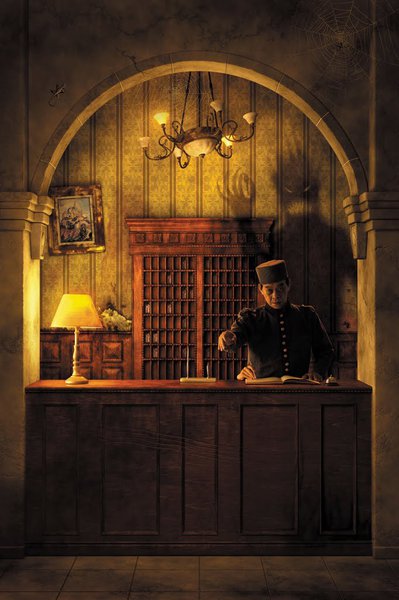 A Hollywood class production team created this thrilling attraction filled with eye-opening scene settings, audio and theatrical effects and spooky show direction. With multiple heart pounding scenarios, Guests creep fearfully through this once graceful and elegant hotel that has not seen the light of day for a century!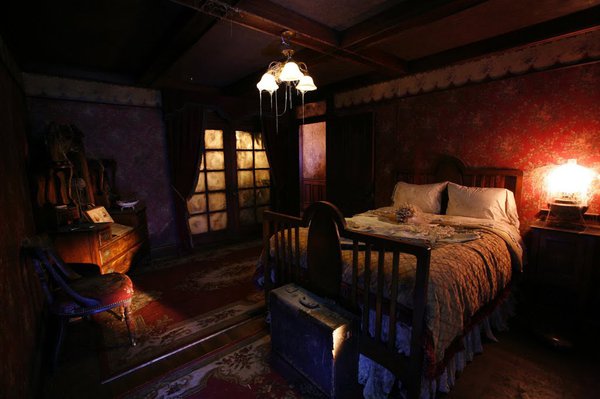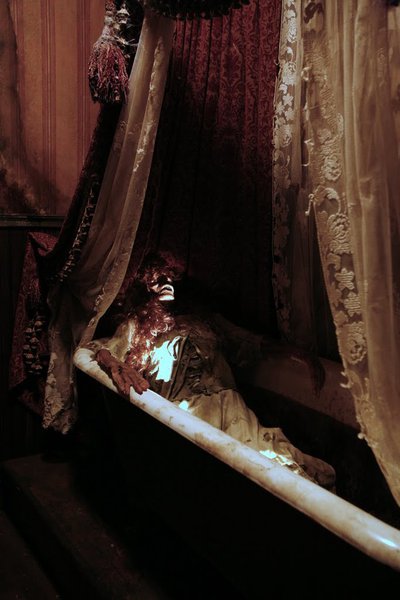 Adventureland is transformed into a treacherous tribal burial ground where demented zombies, deadly explorers, bedeviled tribal warriors and gatekeepers greet their guests unexpectedly.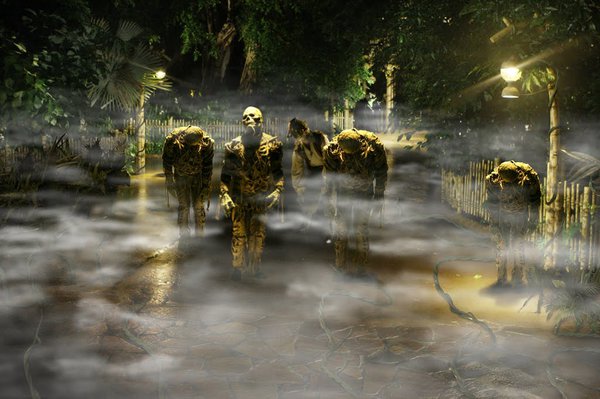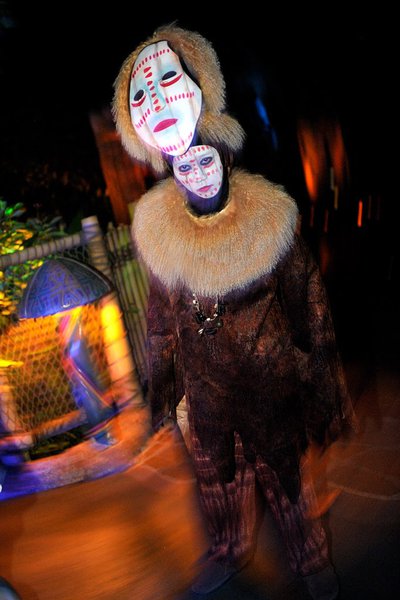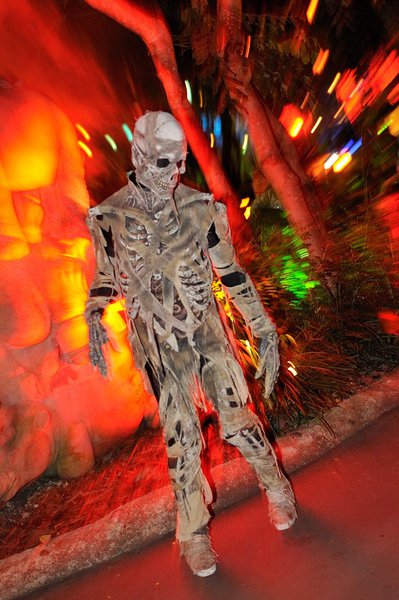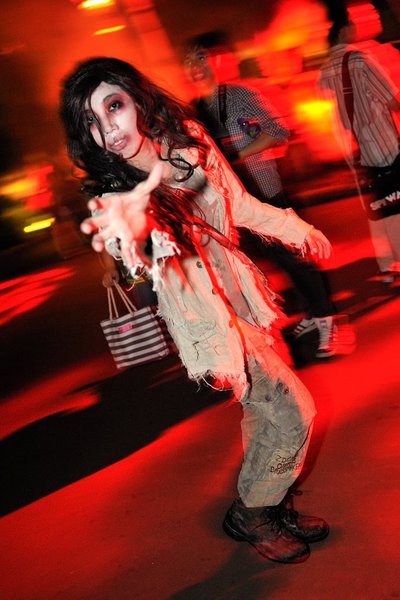 For the faint hearted, 'Demon Jungle' too is not safe. This ancient outpost offers an experience quite similar to one of the 'Main Street Haunted Hotel'.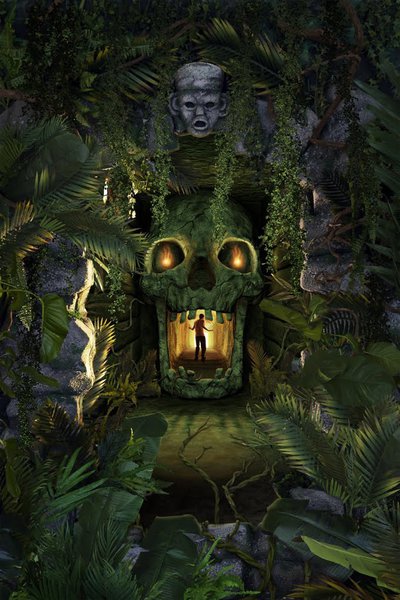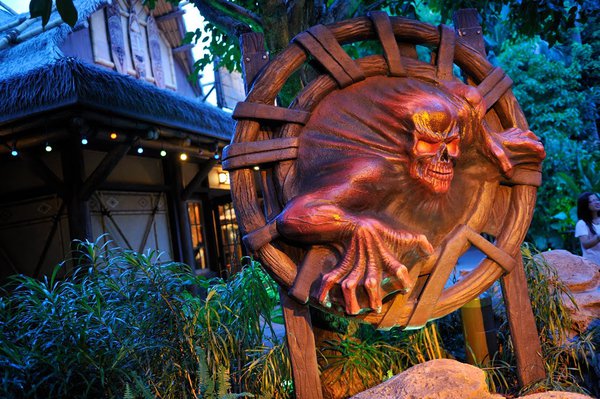 Follow the beat to Tommorowland where the Hag from 'Snow White' and the Queen of Hearts from 'Alice in Wonderland' are just getting started. Maleficent's evil friends conjure up the night at the 'Inferno Dance Party'. Guests can burn up the dance floor with goulish dancers, to a DJ's mash up of fresh tunes with a Halloween twist.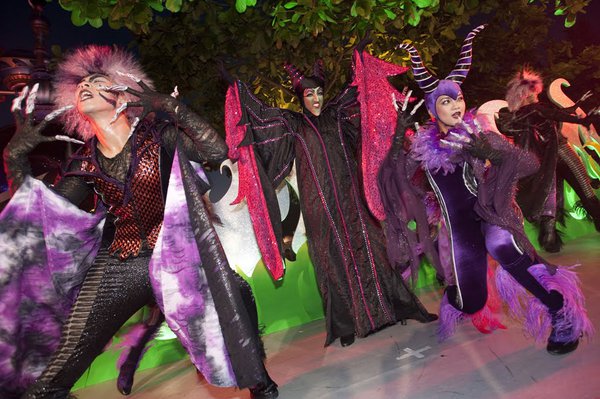 Space Mountain riders are launched into an uncharted and haunted section of the universe, the 'Ghost Galaxy'. Out of the darkness, ghosts try to pluck passengers from their seats as they speed through space.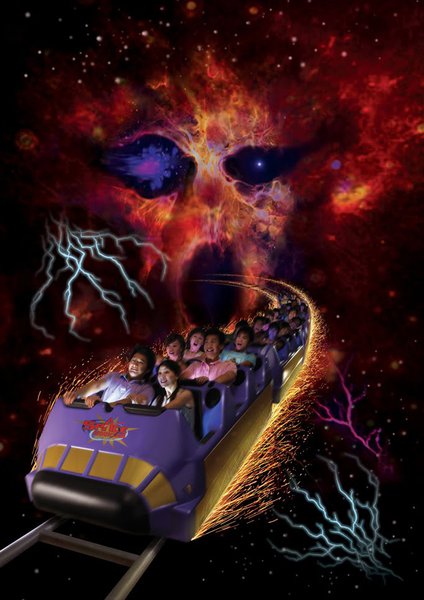 A larger than life heart throb Jack Skellington leads the unique nighttime 'Glow in the Park Parade'.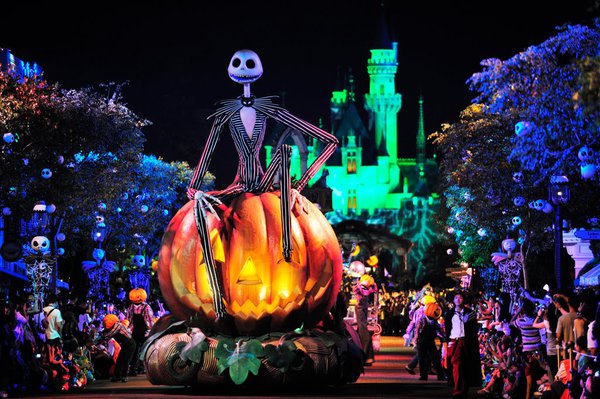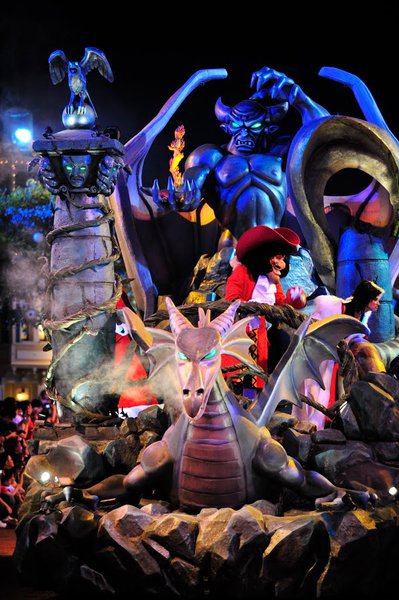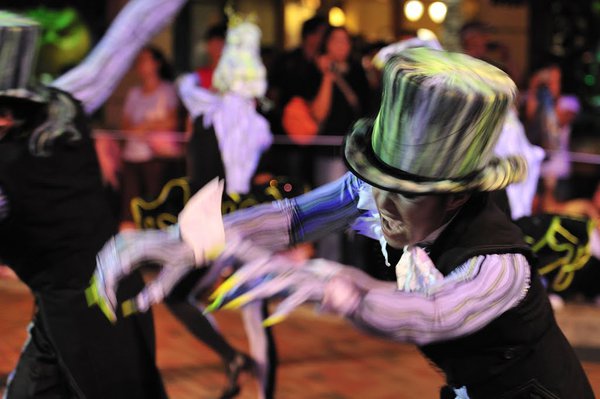 This hair-raising seven float parade undergoes a complete transformation under mysterious ultraviolet lights and reveals frightening Halloween surprises along the way.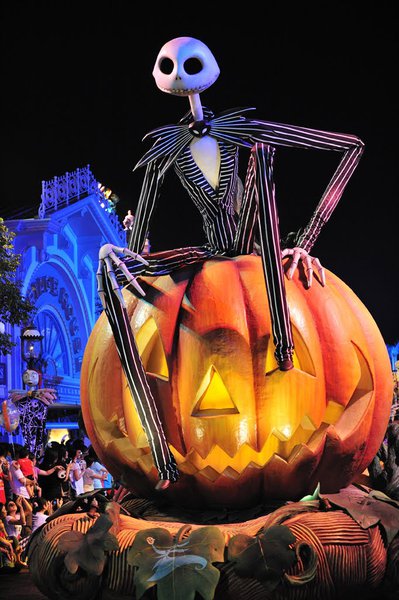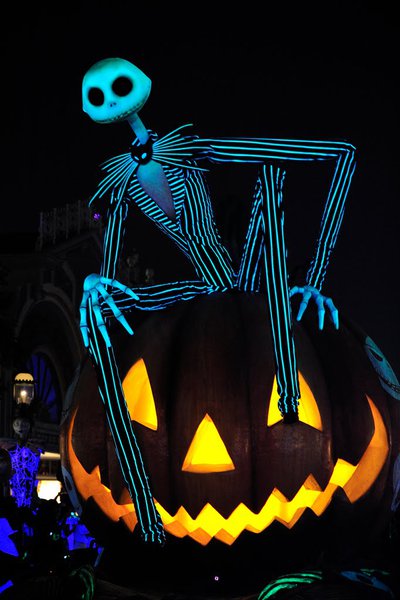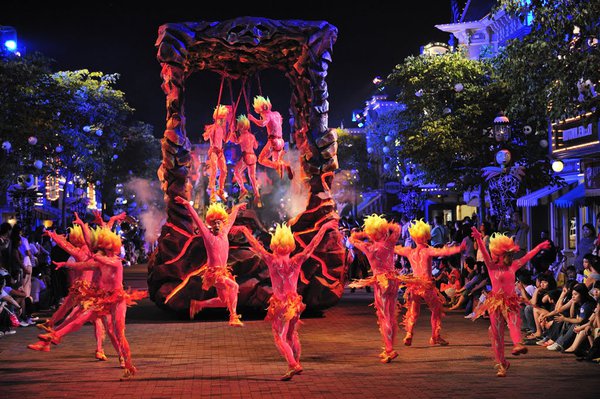 Guests can immerse themselves into the frightful fun as they experience a Halloween makeover at the 'Boo-tique' in Tommorowland.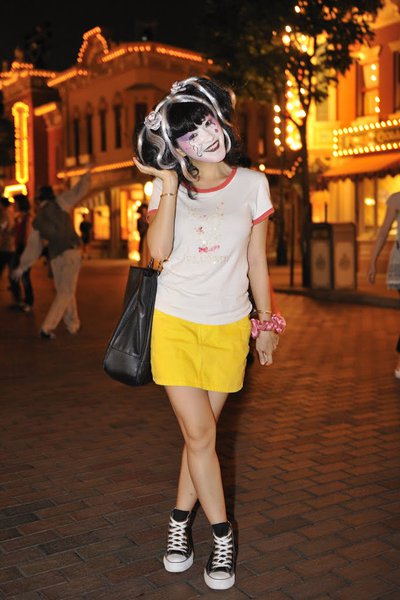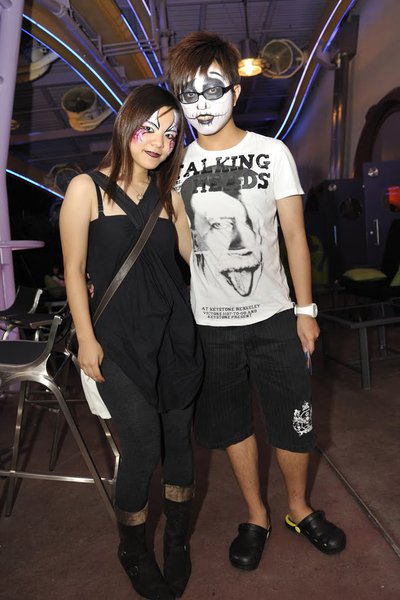 Or they can reward their appetite at one of the many restaurants throughout the park offering Halloween themed menus.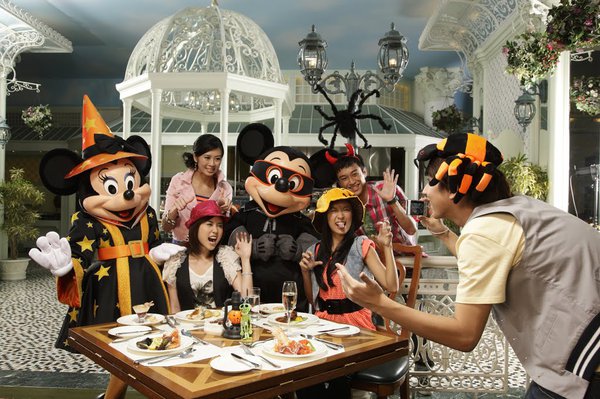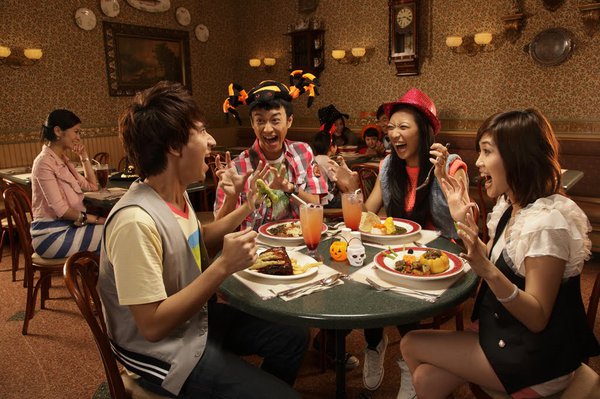 Evenings are all capped off with 'Nightmare in the Sky', the first ever Halloween pyrotechnics show in Hong Kong Disneyland. The latest 'moving head projection' technology is used to portray Malficent taking over Sleeping Beauty's Castle.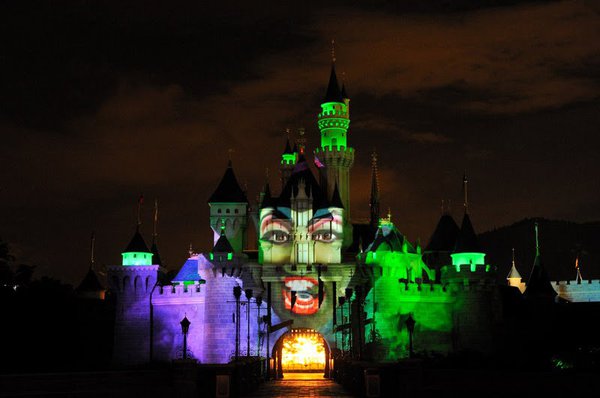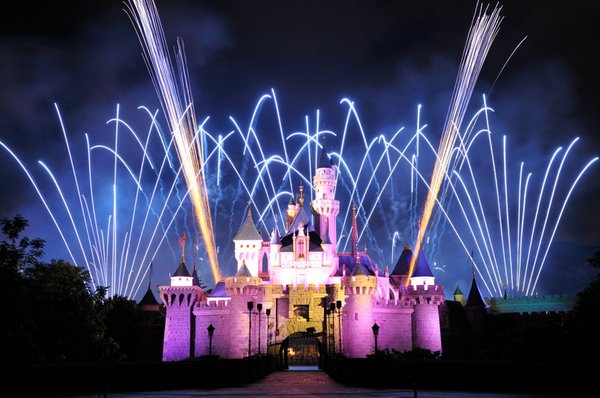 'Designing Disney' thanks the very talented Terence Yam for the wonderful photos he made for this article.