Hong Kong Disneyland - Flights of Fantasy Parade - Photo Report
Disney's "Flights of Fantasy Parade" is the absolute highlight of this year's "Celebration in the Air" entertainment experience, commemorating the fifth anniversary of Hong Kong Disneyland.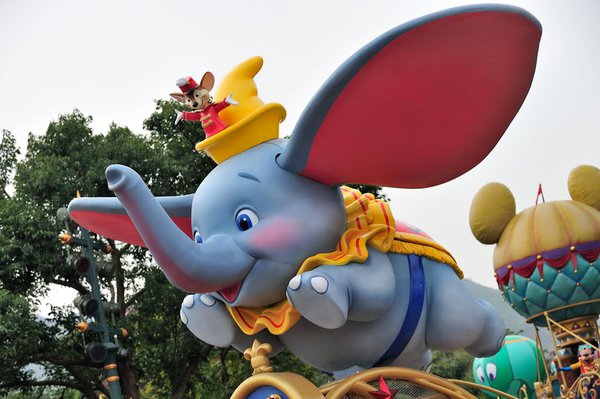 The new pageant, developed in 18 months by several talented Disney artists and Imagineers from around the world, replaces "Disney on Parade" which ran since the park's grand opening.
The mountainous parade floats are up to 40 feet high. "Pooh's Dreamship" and the "Jungle Safari Ship" are among the tallest, towering far above the buildings on Main Street U.S.A.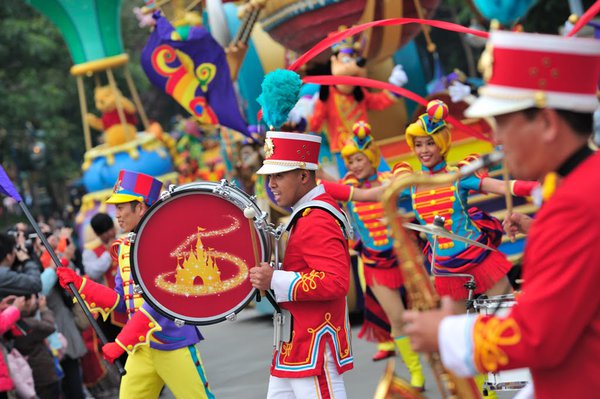 The "Flights of Fantasy Parade" features 7 units, 24 Disney characters and more than 100 performers. References to gravity defying activities can be found on each float.
1. Mickey Mouse and Friends Unit – Mickey's Magical Airship – "Dreams Take Flight" & "Flights of Friendship" – Flying animatronic Dumbo and giant airship.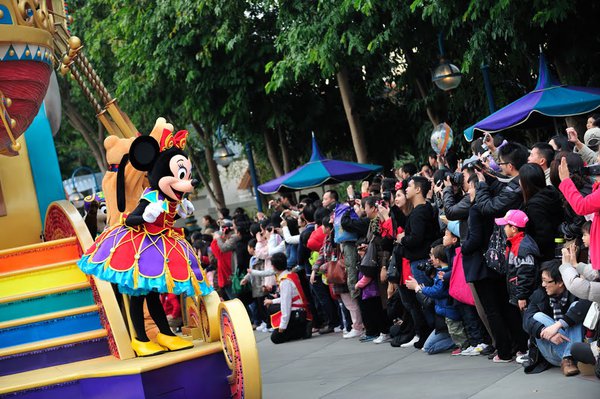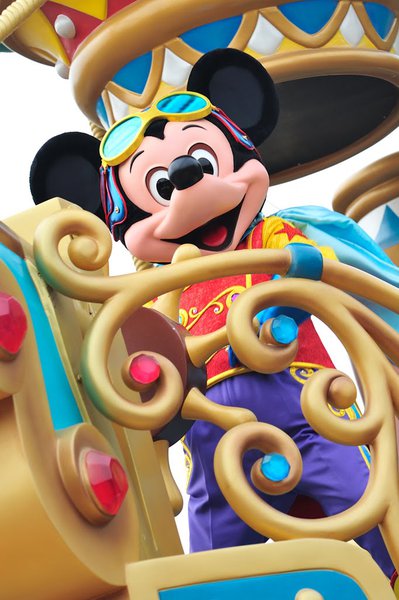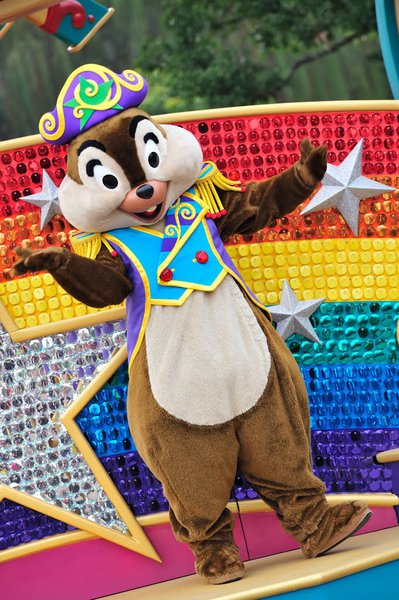 2. The Many Adventures of Winnie the Pooh Unit – Pooh's Dreamship – "Caught Up in Daydreams".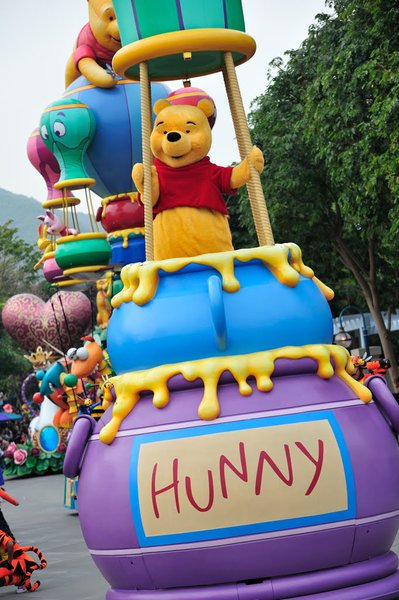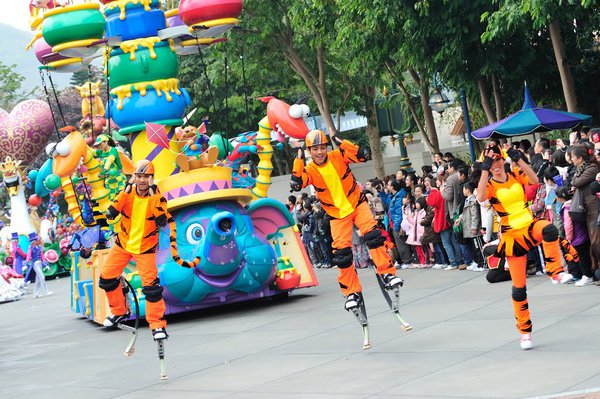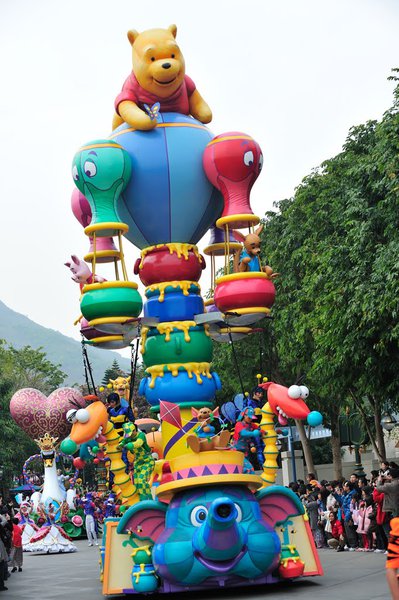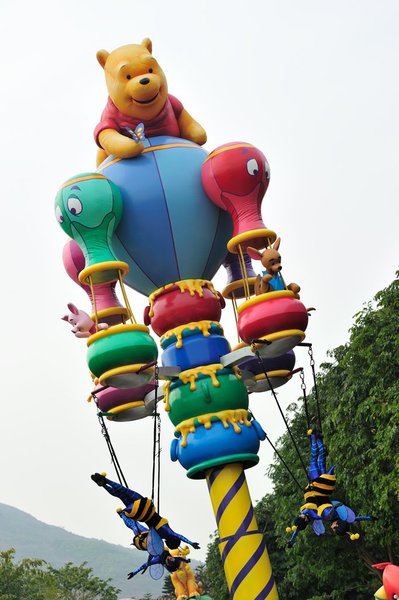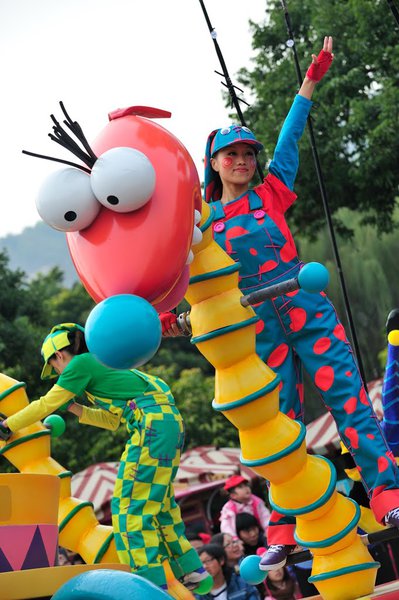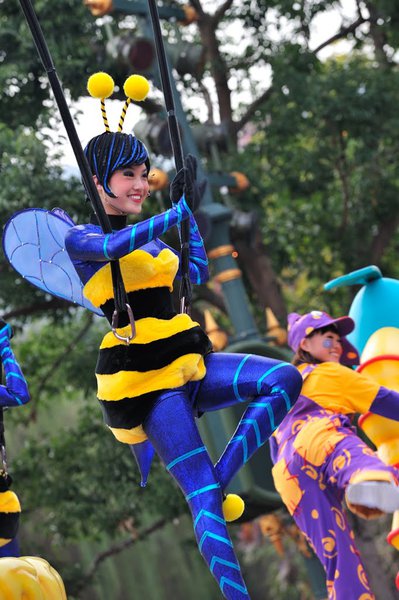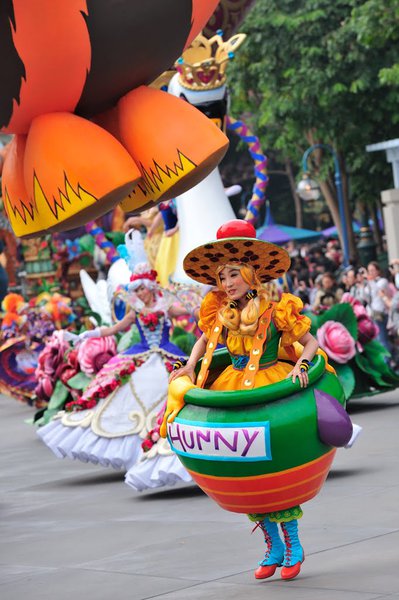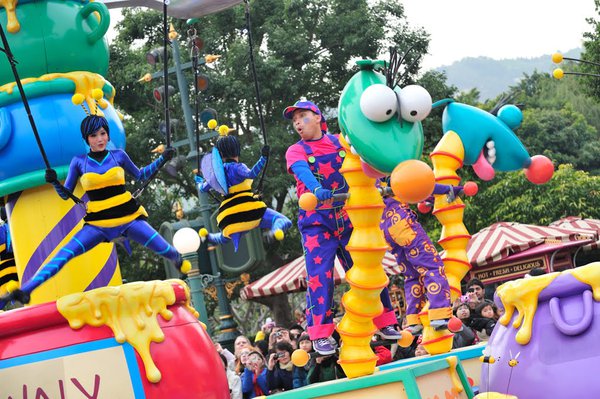 3. Disney Princesses Unit – Disney Romance Ship – "Romance Takes Wing" – Swan shaped airboat and heart shaped balloon.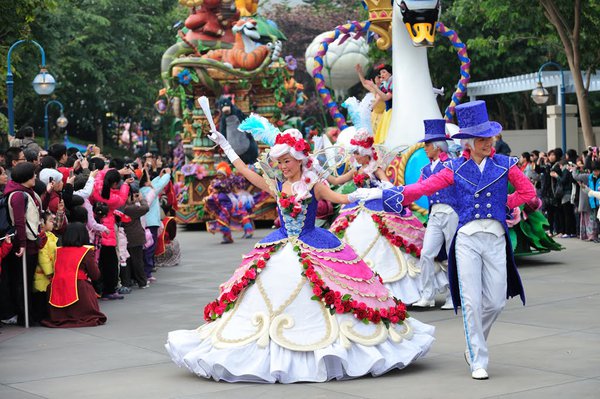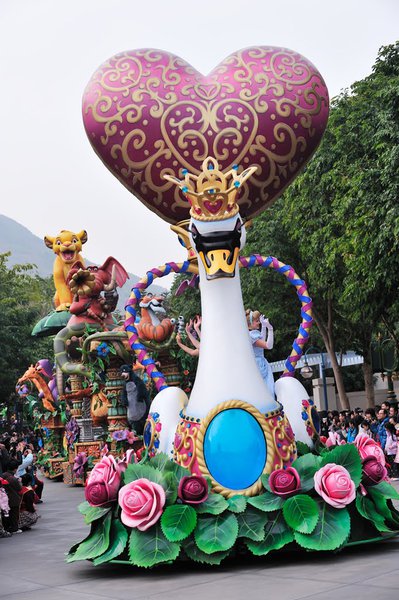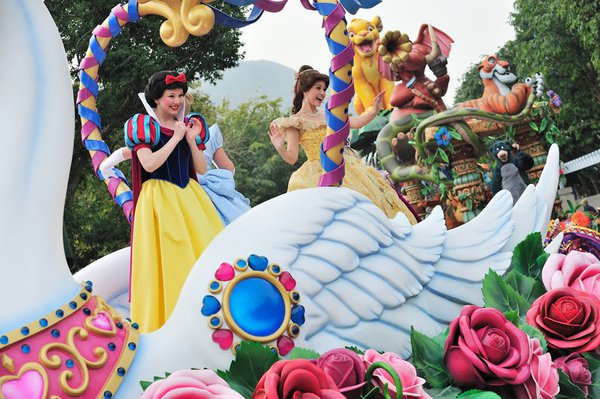 4. The Jungle Book / Tarzan / Lion King Unit – Jungle Safari Ship – "Jumpin' Jungle Jam".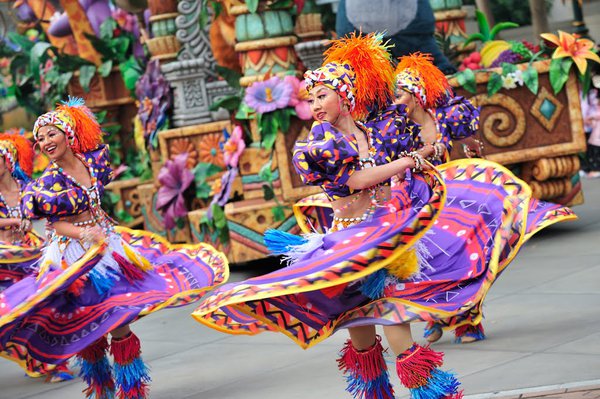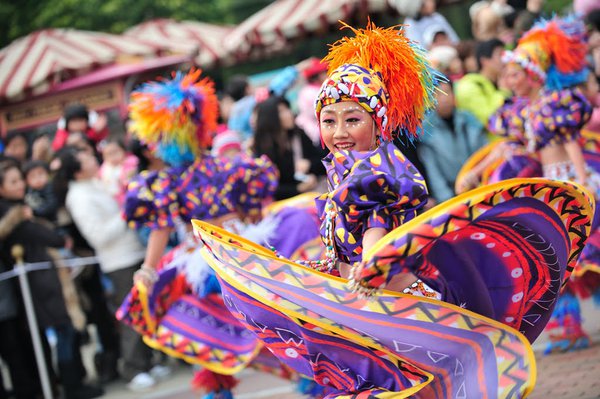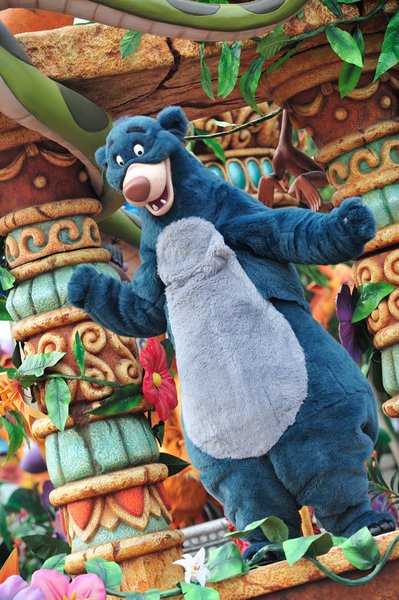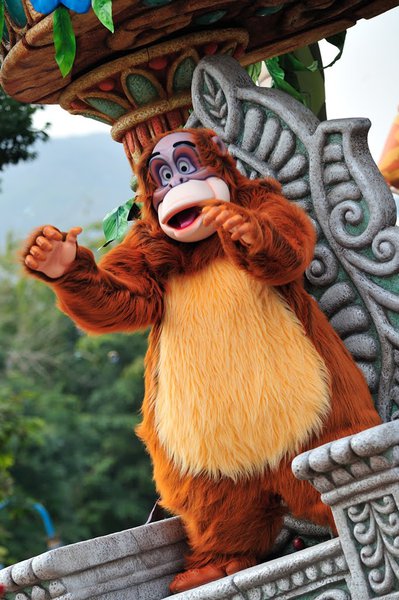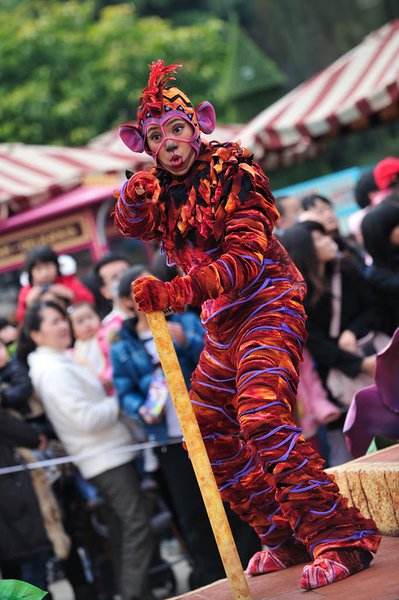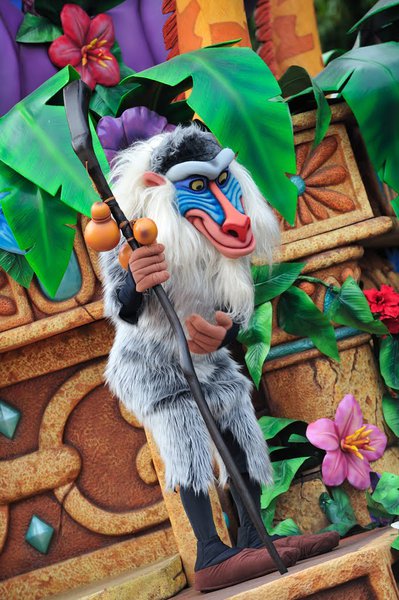 5. Tinker Bell & Fairies Unit – Tinker Bell's Cottonship – "The Magic of Pixie Dust" – Flying cotton.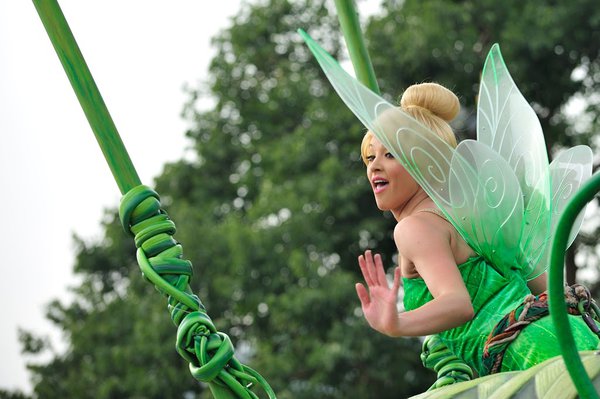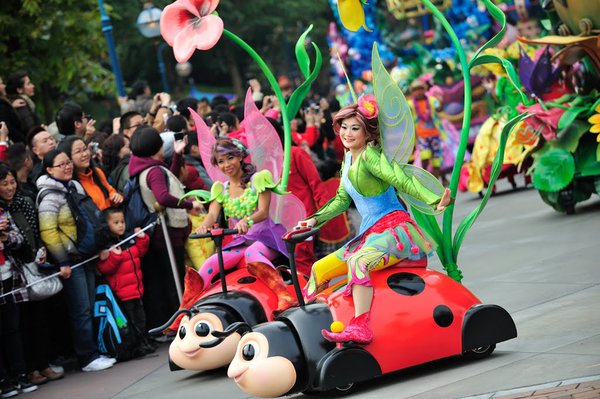 6. Lilo & Stitch Unit – Stitch Surfingship – "Hangin' Ten and Ridin' High" – Flying high surfing board.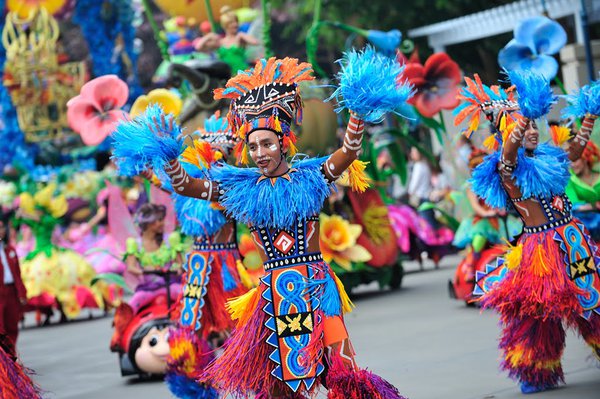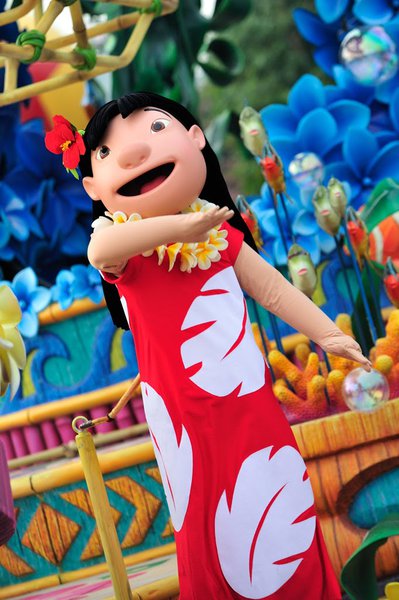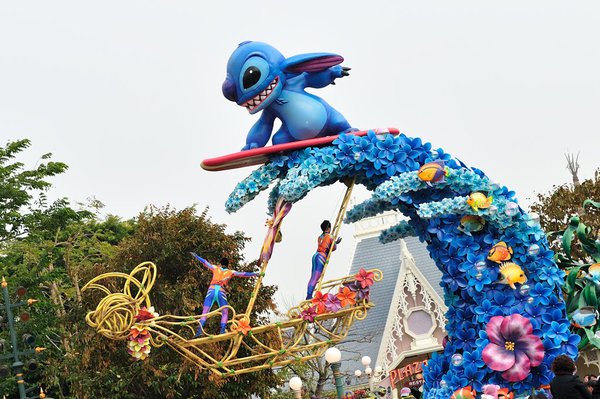 7. Toy Story Unit – Toy Story's To infinity and beyond ship – "To Infinity and Beyond" – Bungee jumping green paratrooper.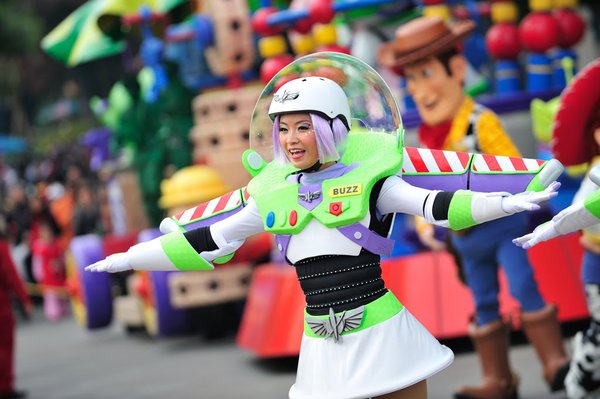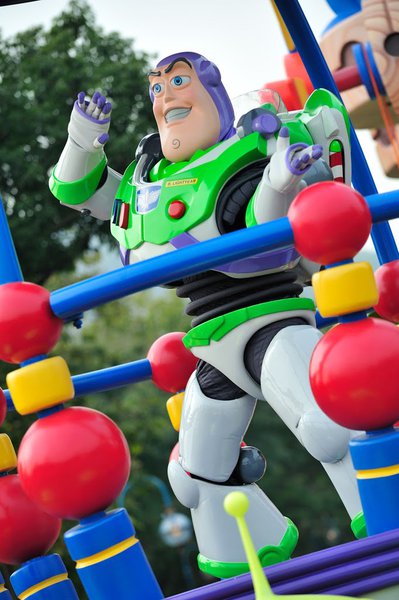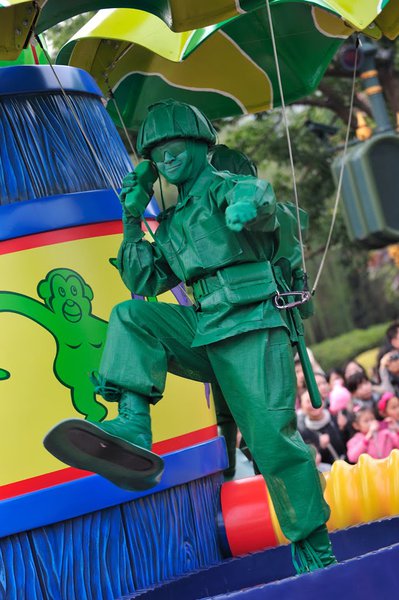 The magnificent, highly interactive (two show stops) "Flights of Fantasy Parade" is certainly going to be a blast! After all, it adapts perfectly to the needs and preferences of the guests of Hong Kong Disneyland.
"Disney on Parade" and other seasonal pageants have always been a guests favorite. And visitors of all ages just love interacting with Disney characters, Cast Members and performers too.
Join this big parade, in my opinion one of the most beautiful, inventive and creative ever staged at a Disney Park!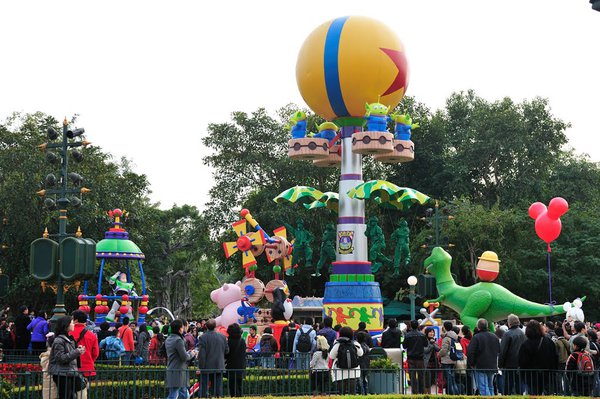 'Designing Disney' thanks the very talented Terence Yam for the wonderful photos he made for this article.