Long Island Suite – Hotel New York
Disney's Hotel New York is a deluxe 565 room hotel at Disneyland Paris that overlooks Lake Disney and is situated right next to the Disney Village entertainment district. It is a loving tribute to the vibrancy and excitement of the "city that doesn't sleep".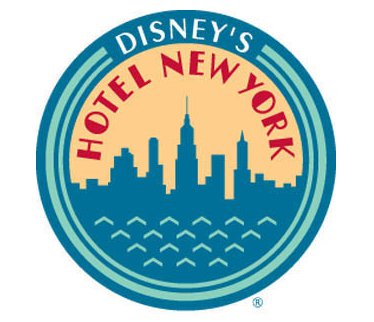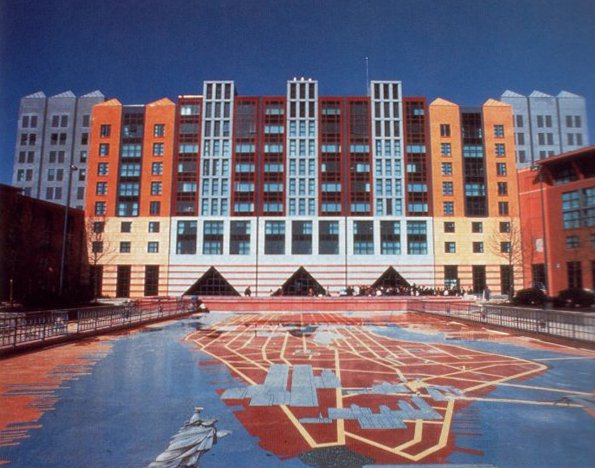 The hotel's exterior resembles a stylized version of the Manhattan skyline and the homes and apartments of New York's East Side. The interior design reflects the Art Deco style of 1930's and the American Pop-Art culture of the 1970's.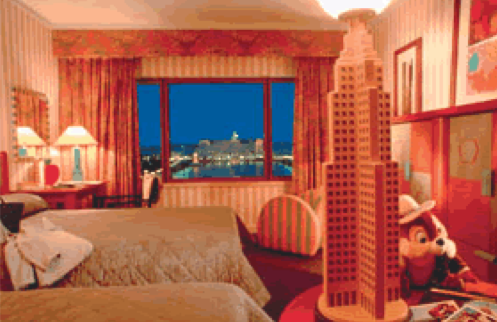 Disney's Hotel New York was designed by Michael Graves, a post modern American architect who also drew the plans for the Walt Disney World Swan & Dolphin Resort in Orlando (Florida) and the Team Disney Building in Burbank (California).


The hotel consists of three wings: Midtown, Gramercy Park and Brownstone. The first features the hotel's front desk, the chic "New York City Bar", the "Roger Rabbit's Corner" play area and the gift shop "New York Boutique" (previously called "Stock Exchange" – until 1996).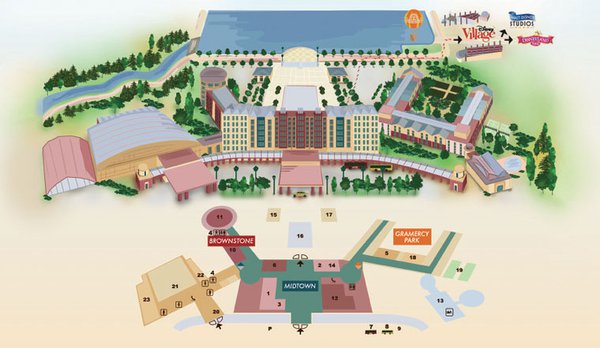 "Gramercy Park" accommodates an arcade, a hairdressing salon and the "Downtown Athletic Club" with its indoor and outdoor swimming pools, steam room, sauna, whirlpool, lighted outdoor tennis courts and health club including a fully equipped exercise room.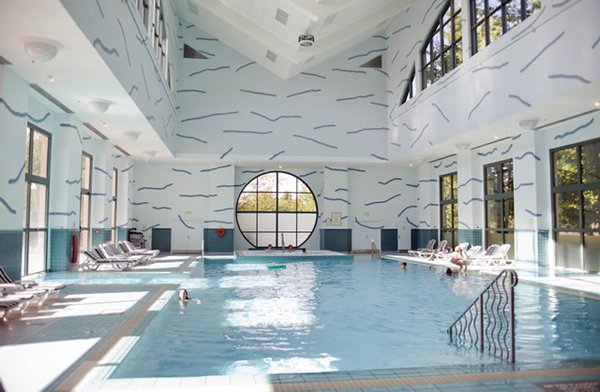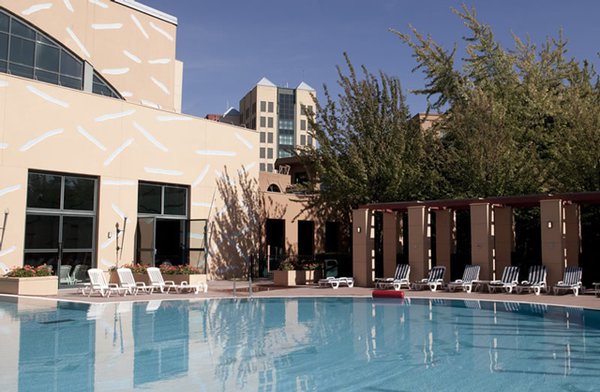 "Brownstone" holds two restaurants: the buffet "Parkside Diner" and the table-service "Manhattan Restaurant", which offers upscale dining in a circular room reminiscent of New York's jazz clubs of the 1930's (like the famous "Cotton Club").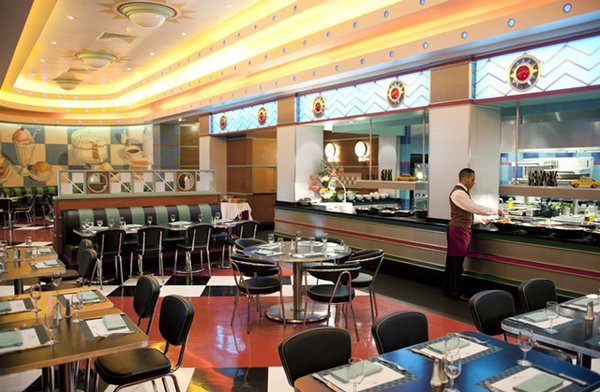 The hotel also features an eco-friendly, open-air "Rockefeller Center-like" ice skating rink and a 5,000-square meter convention facility called "New York Coliseum Convention Center".
There are twenty seven suites of five types at Disney's Hotel New York: the Resort Presidential Suite, the Parlour Suite, the Resort Suite, the Honeymoon Suite and the Hospitality Suite.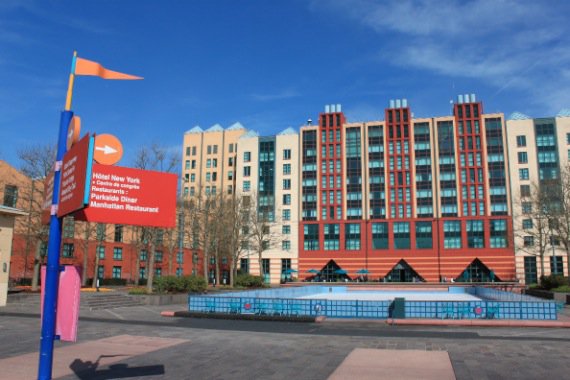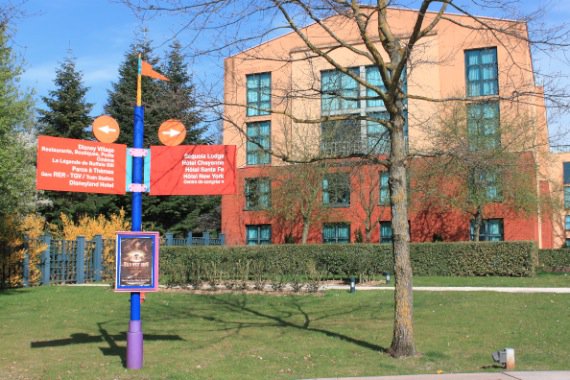 In this article, we offer you an exclusive peak inside the "Long Island Suite", one of the most spacious (Hospitality) suites of the hotel, located on the second floor of the "Midtown" wing.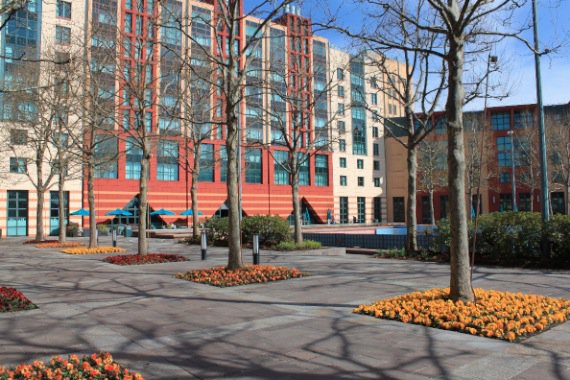 Come follow us if you "want to be part of it"! We're about to enter a magical world!
The world of… New York! New York!
Disney suites, this is the stuff dreams are made of!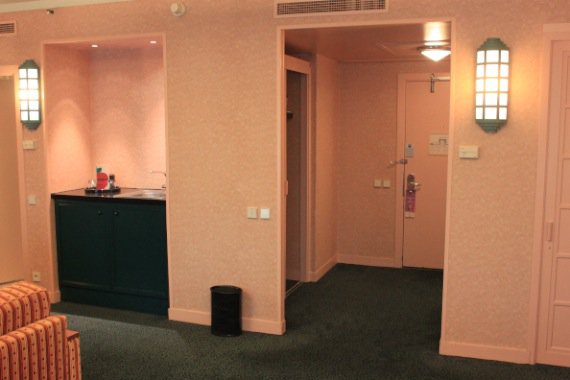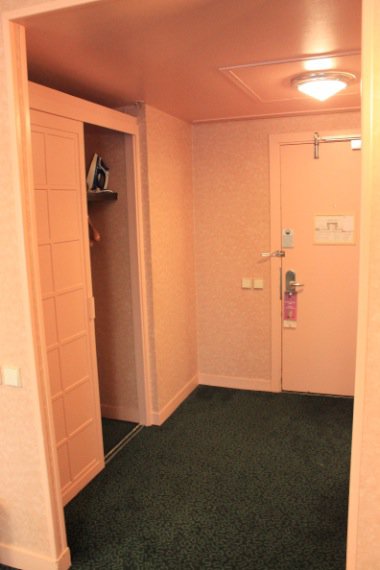 Great views of Lake Disney, Panoramagique, Rockefeller Plaza and its ice skating rink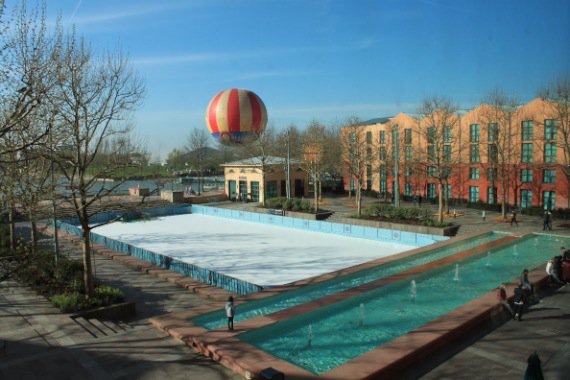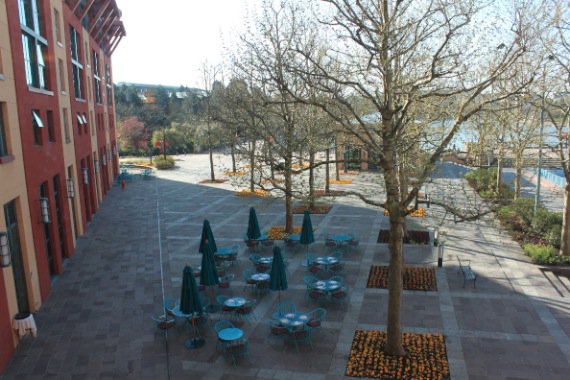 Separate meeting room that can seat up to 7 persons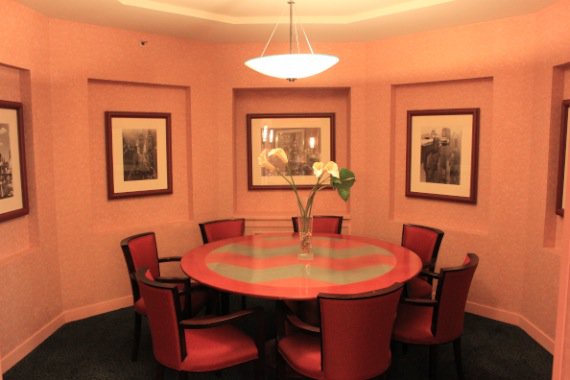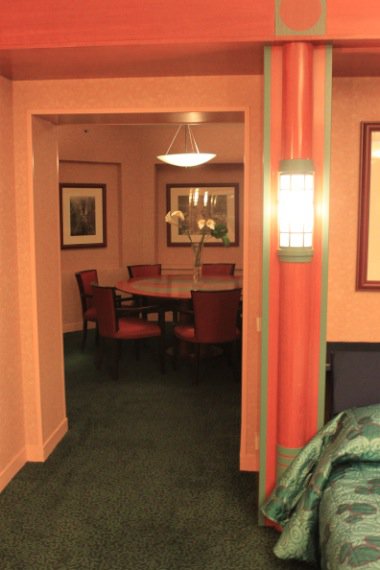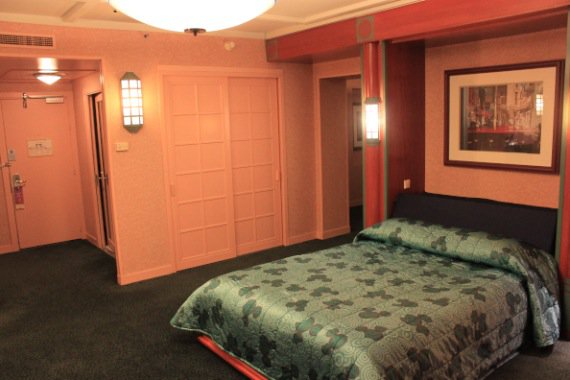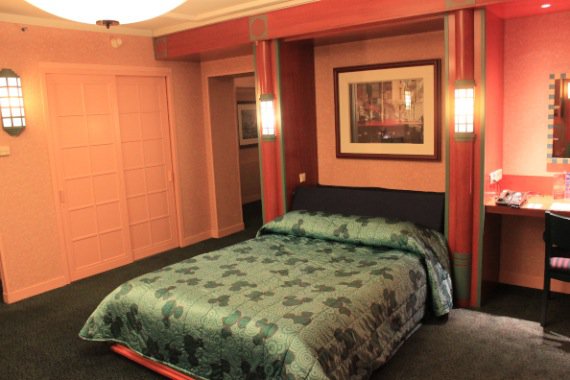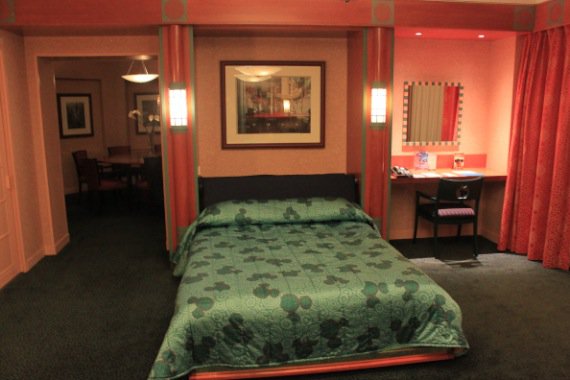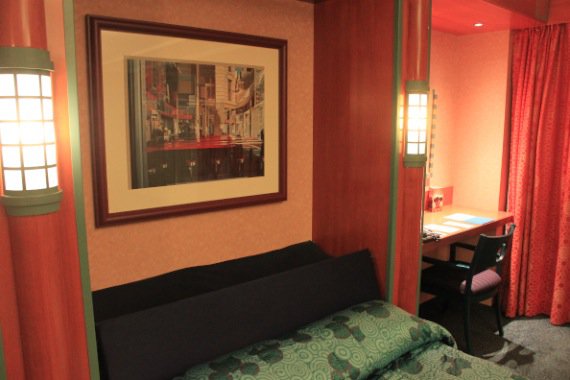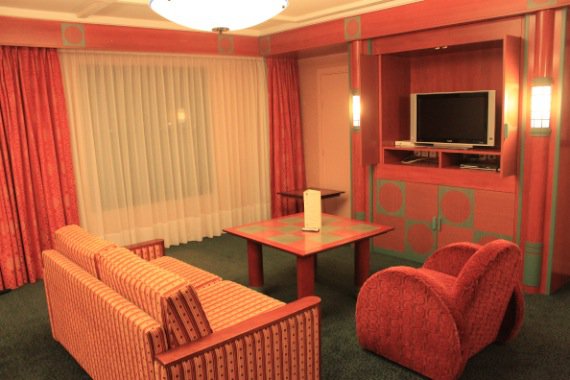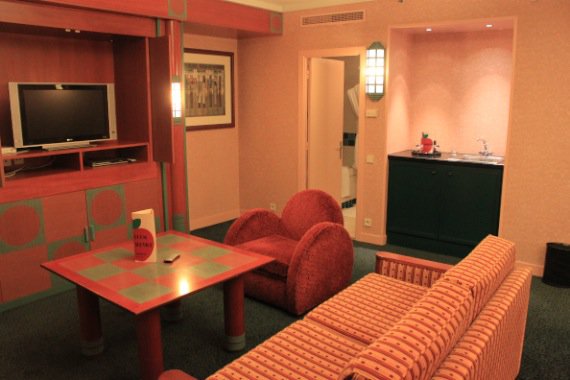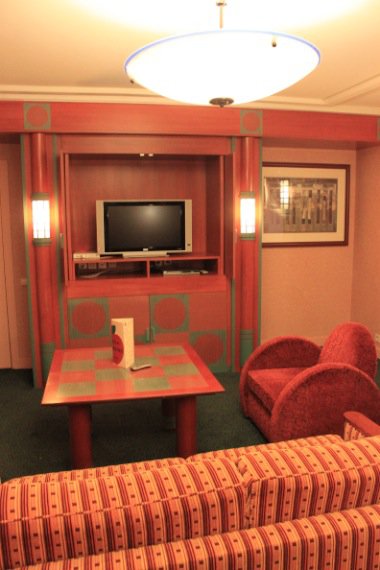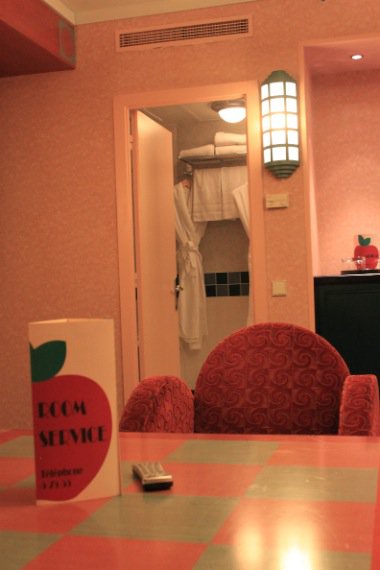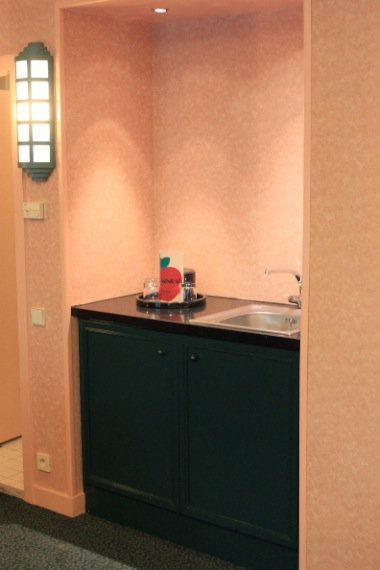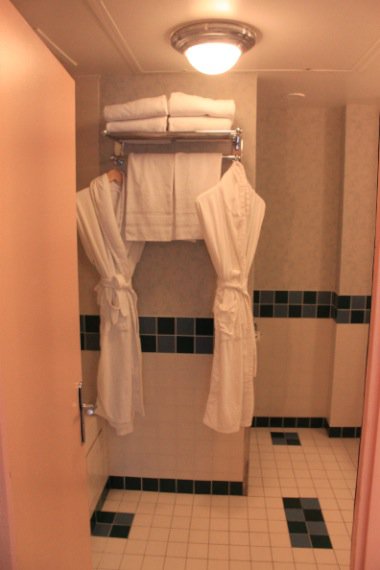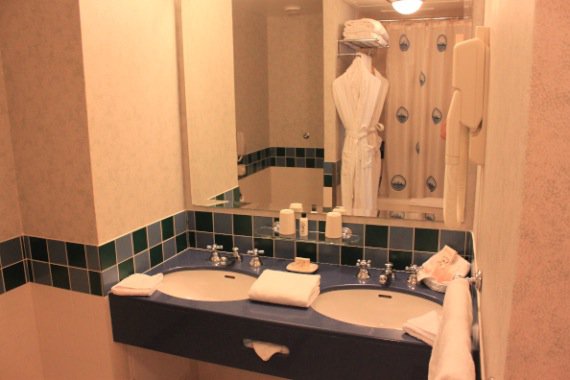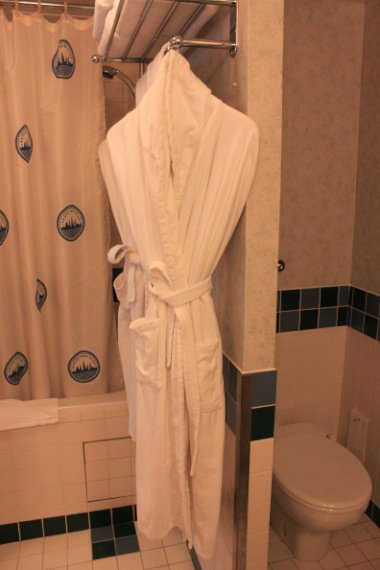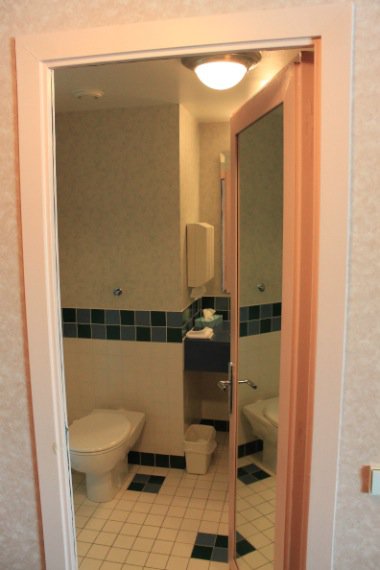 Coffee and tea facilities
Private safe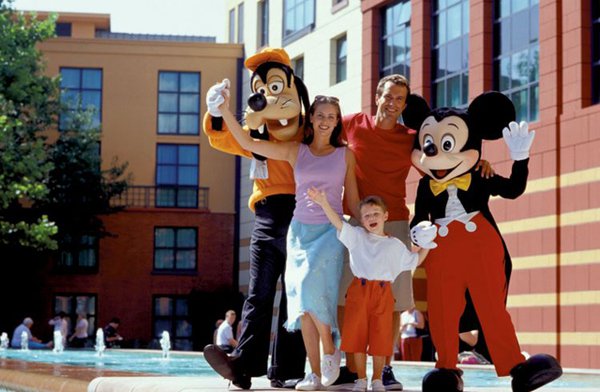 Credits
Photos Nr 1 – 11 & 35: Disney