Hospitality Suite – Sequoia Lodge
Disney's Sequoia Lodge Hotel is located on the tree covered east shore of "Lake Disney", halfway between "Disney's Hotel New York" and "Disney's Newport Bay Club", Disneyland Paris.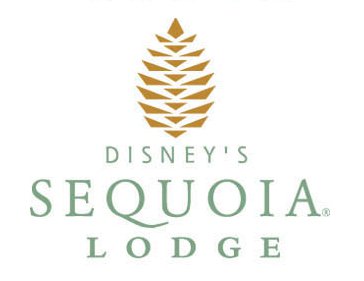 Named after the giant American redwood trees, the Sequoia Lodge evokes the atmosphere of the hunting retreats found in Montana's National Parks, like "Glacier" or "Yellowstone".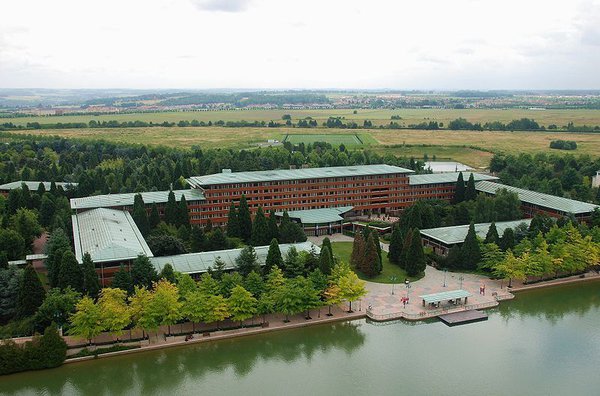 The talented French architect Antoine Grumbach designed the hotel.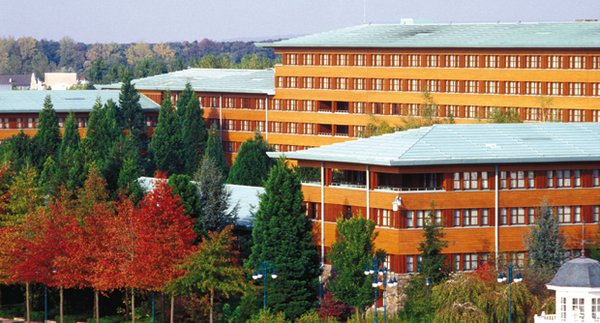 Disney's Sequoia Lodge is surrounded by a young forest of pine, cedar and (500) sequoia trees that were imported from the West Coasts of the United States and Canada.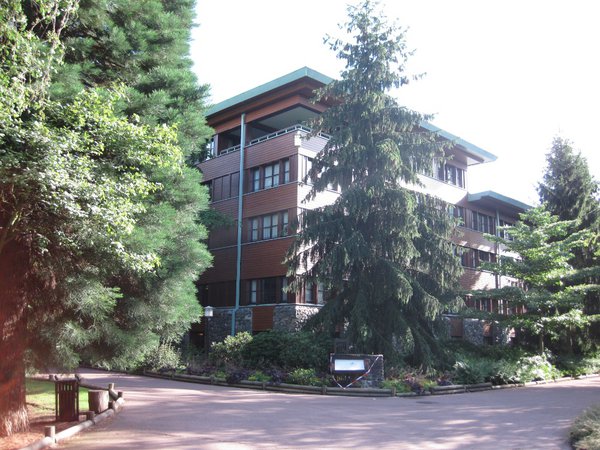 There are thirteen suites of two different types at Disney's Sequoia Lodge: the Honeymoon Suite and the Hospitality Suite. Today, the Designing Disney Blog takes you on an exclusive trip to the "Hospitality Suite".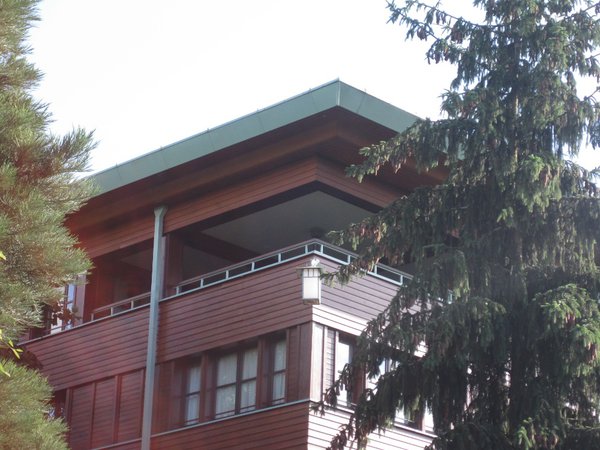 Disney Suites, this is the stuff dreams are made of!
Guided tour
As you enter the "Hospitality Suite", you go down a small hallway and into the dining room.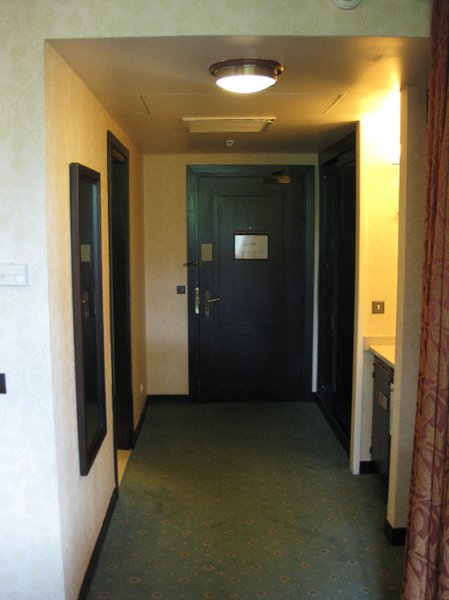 A mirror, mini-bar and sink can be found on your left.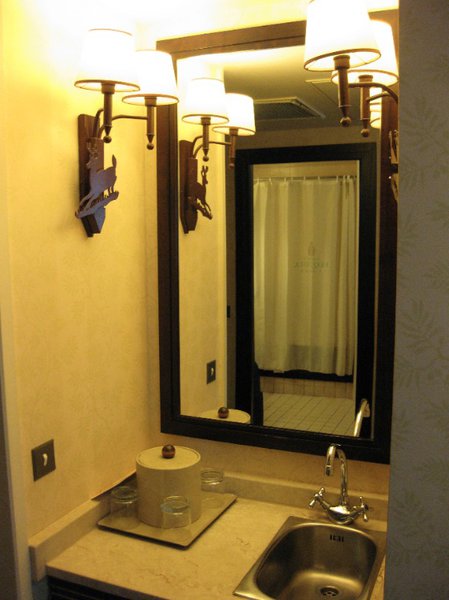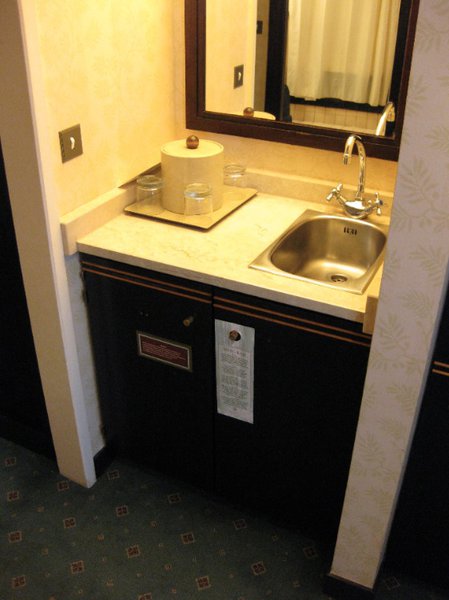 The door on the right leads to the spacious bathroom.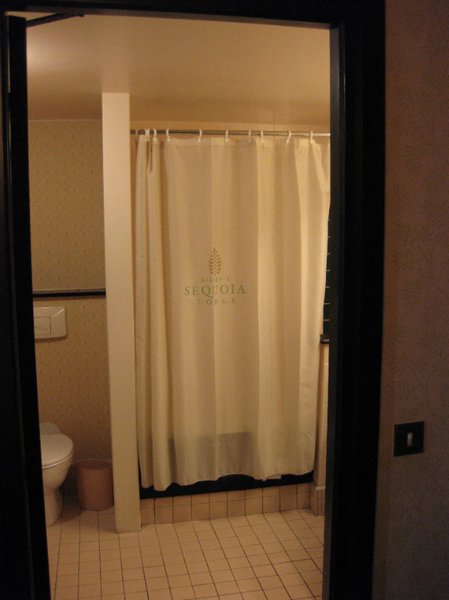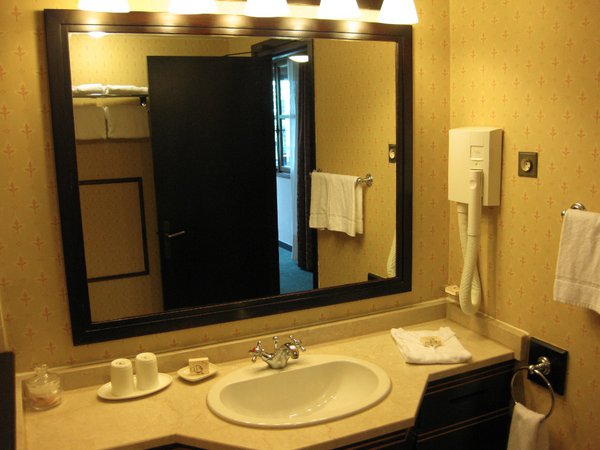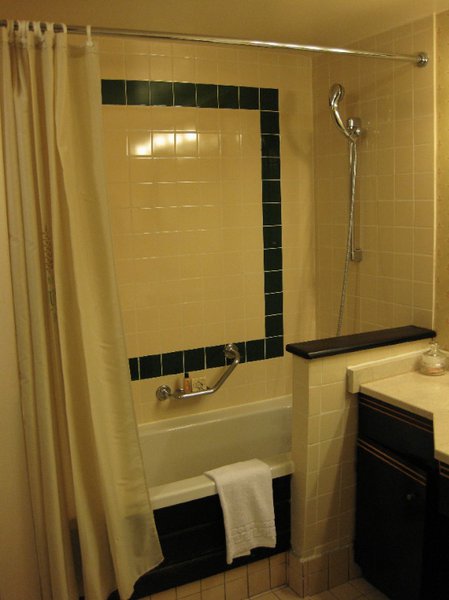 The dining area features a large dining table and six chairs.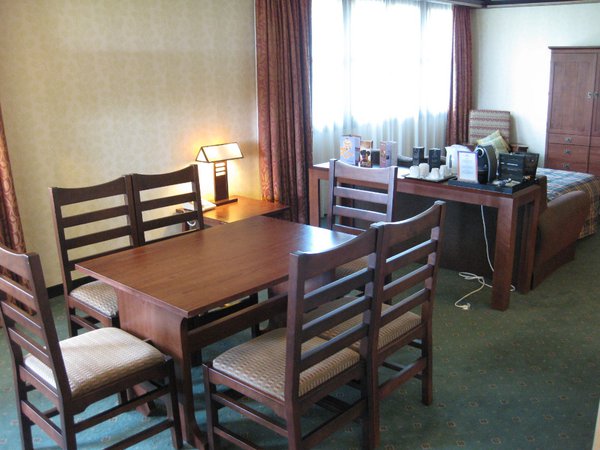 The adjacent living area has a couch, a coffee table, two armchairs and a television.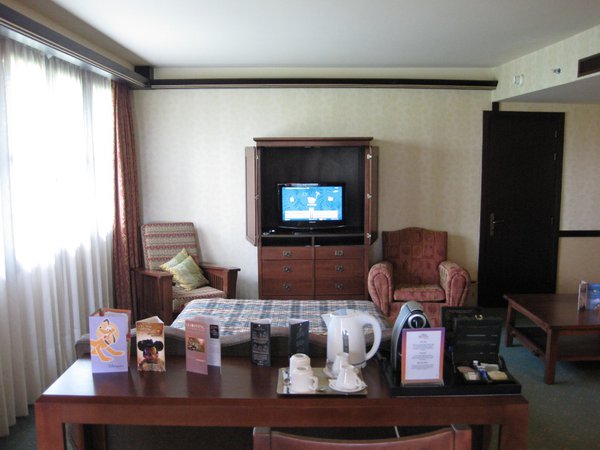 To the right is the bedroom area with a comfortable king size bed.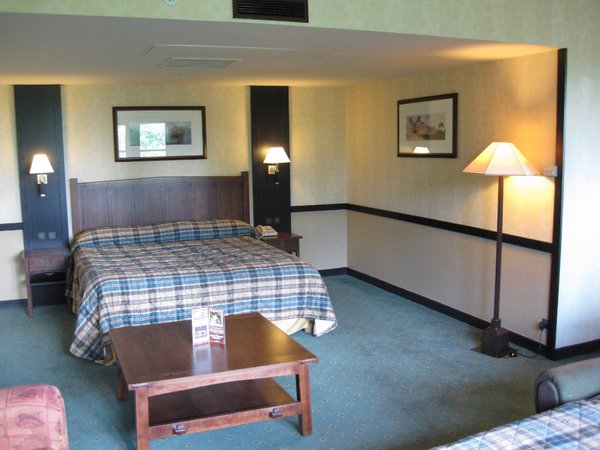 The couch in front of the television can be turned into a large, extra bed.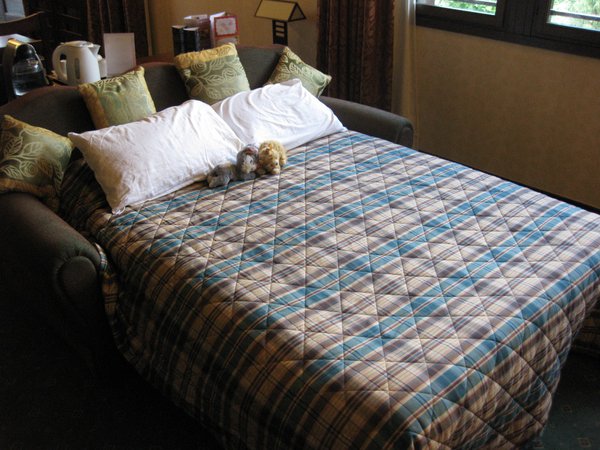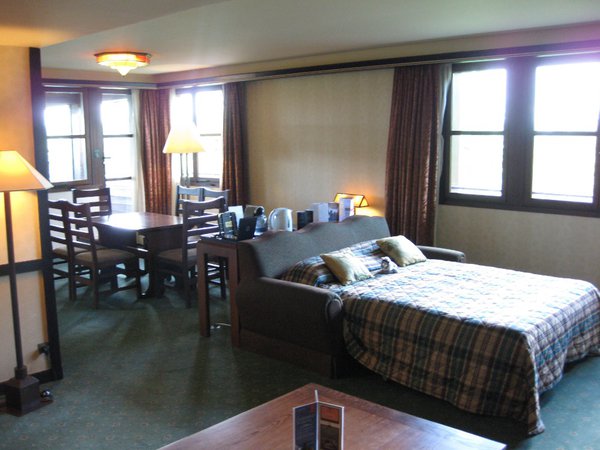 The dining area opens out onto an extraordinary large balcony.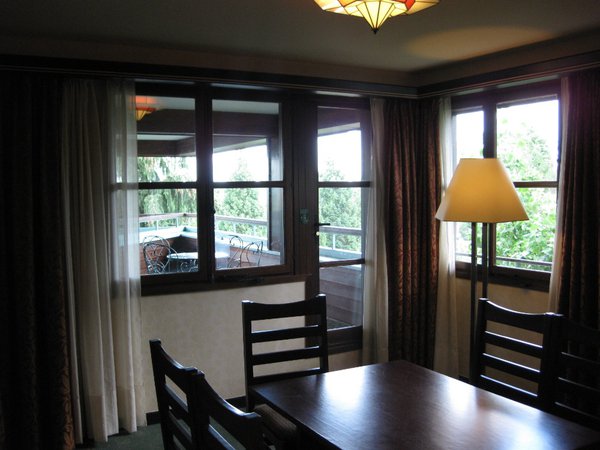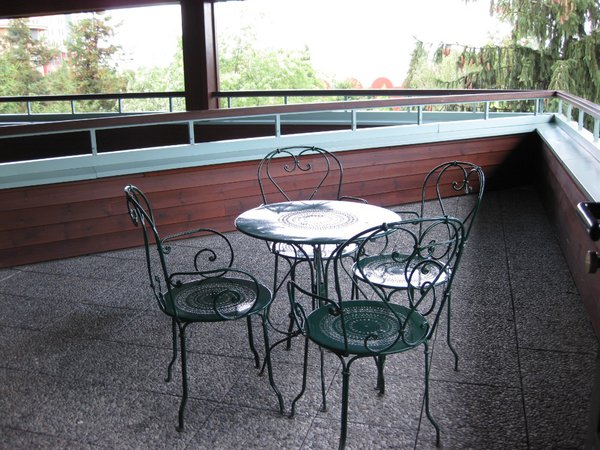 It overlooks the surrounding forest, "Disney's Hotel New York" and "Sleeping Beauty Castle".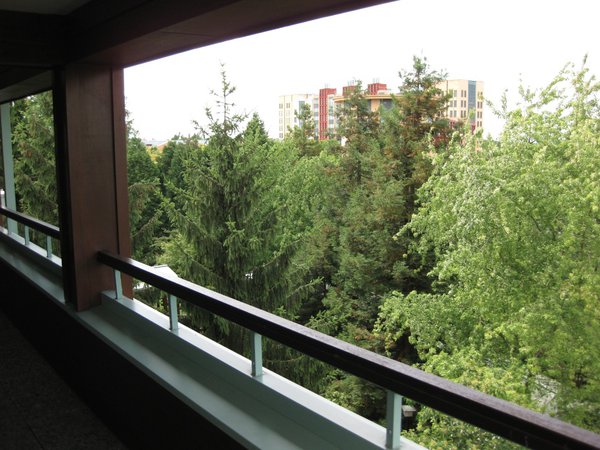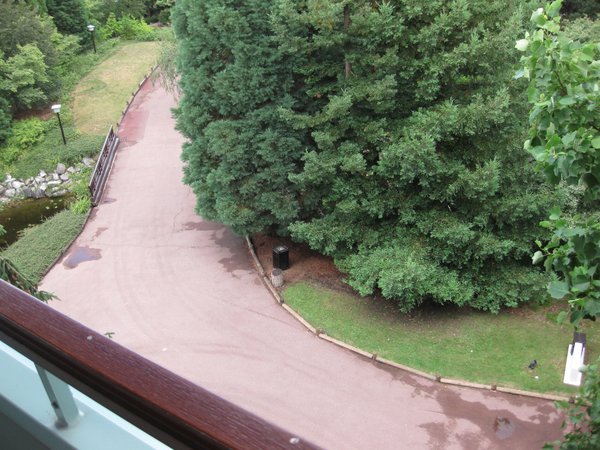 Other characteristics:
Coffee and tea facilities.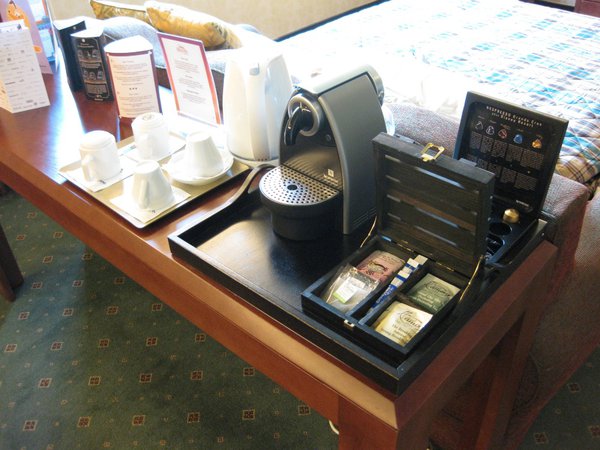 570 square feet.
Private safe.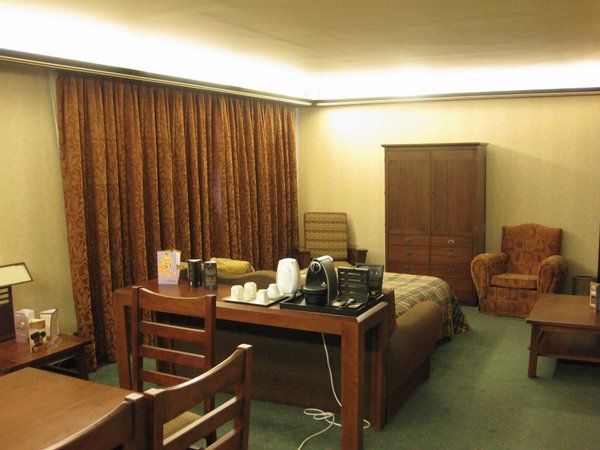 This article has been written together with "DLRPStuff", a huge fan of Designing Disney.