Creating Disney Magic – Inside the Disneyland Paris Bakery
I have to admit. Over the past few years, I sometimes wondered whether the pastries you can find in Disneyland Paris are homemade or store-bought. On the occasion of our 2016 'Designing Disney' Christmas series "Sweet Christmas at Disneyland Paris", I decided to look for an answer.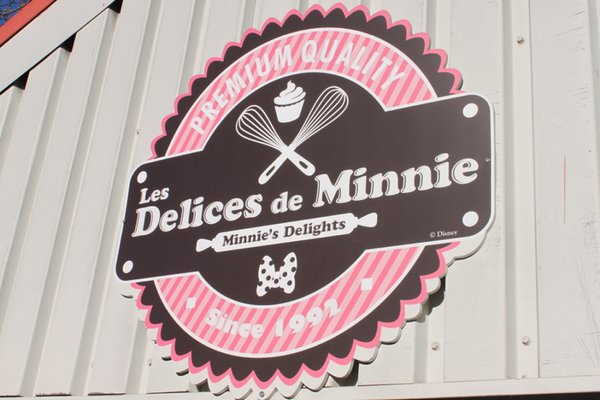 I soon found out that Disneyland Paris has its own bakery. Last November, I was given the opportunity to go inside and ask some questions to mister Thierry Cantot, a pastry sous chef at Disneyland Paris since 1992. I even got to taste a few things (like the classic, "Paris-Brest")!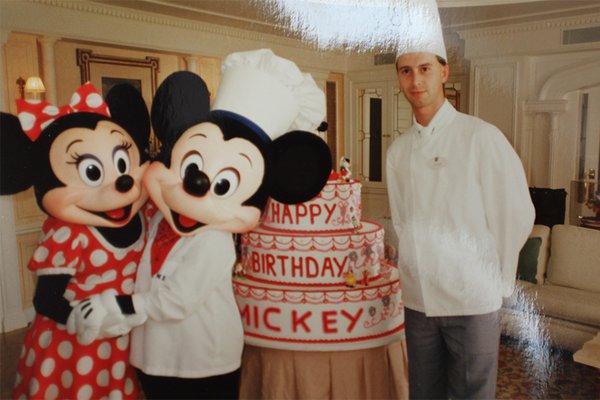 What follows here is an account of that interesting and delicious afternoon!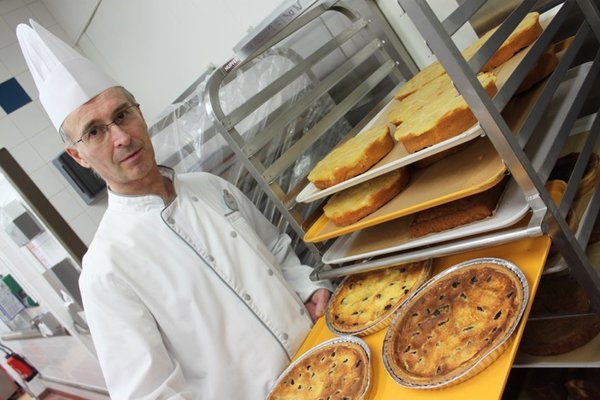 Designing Disney (DD): What kind of products are produced at the Disneyland Paris bakery?
Thierry Cantot (CT): We mainly make tarts, tartlets, cakes, cupcakes and pies. You can find our products at, amongst others, Plaza Gardens Restaurant (f.e. chocolate cake, mini babas), Market House Deli (f.e. carrot cake, vanilla cupcakes), Cowboy Cookout Barbecue (f.e. pecan tartlet), Agrabah Café, Bistrot Chez Rémy (f.e. chocolate lava cake, tart tatin), Disney Blockbuster Café (f.e. cheese cake) and the Disneyland Hotel. Some hotels and restaurants make their pastries themselves.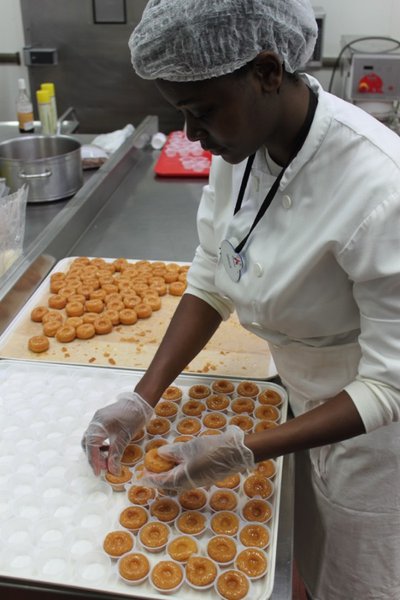 DD: How many people work in the Disneyland Paris bakery?
CT: The Disneyland Paris bakery employs fifteen pastry cooks, two students, a driver and a washer-up. That makes nineteen persons in total. On a regular day, we're ten to bake all pastries.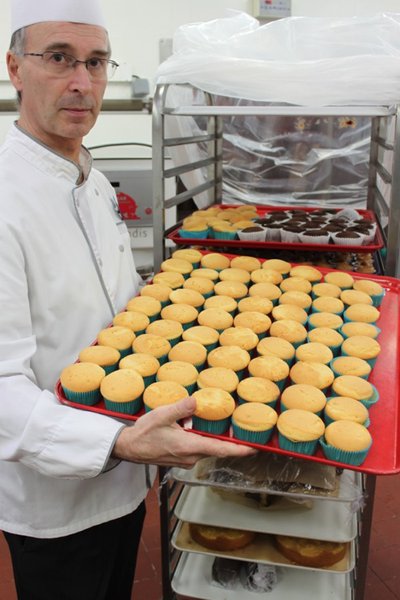 DD: What did they study?
CT: Some people of our team attended a baking or pastry school. Others had no previous experience and where trained on the job. Everyday, we make more or less the same products. So after an initial training, they can perfect their skill by baking some items over and over again.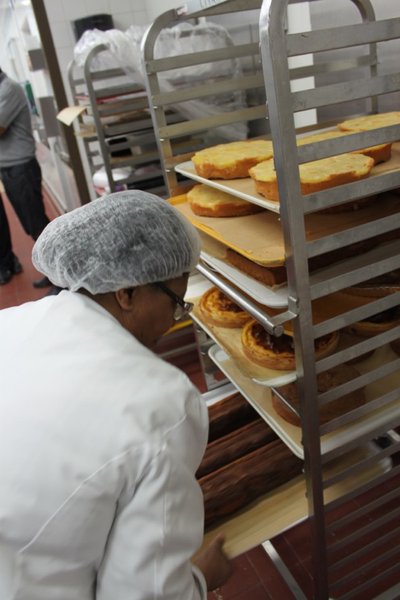 DD: Does everyone have his / her own task or speciality?
CT: There are several roles. We have the chef de partie, demi chef de partie and commis de cuisine. Usually, the commis de cuisine makes the tarts and the chef de partie or demi chef de partie makes the pies. But we try to rotate people through so that everyone is able to make all the different types of pastries. Otherwise, we would get production problems when people are absent.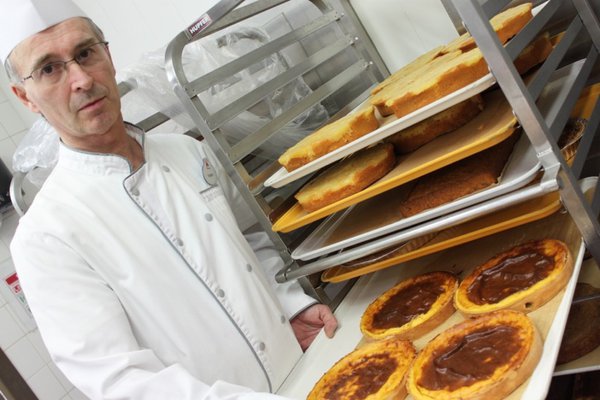 DD: When does a working day at the Disneyland Paris bakery start and end?
CT: We have two teams. The first comes in at 6h30 and goes home at 14h30. They finish the pastries that were made the day before. These pastries will be in the shops and restaurants before 10h30. The second team starts at 9h and finishes at 17h. They produce products for the following day.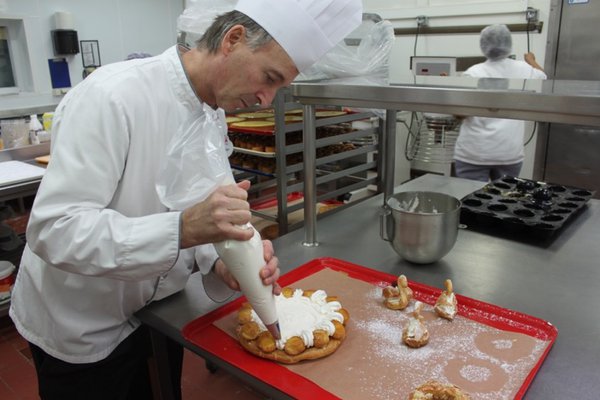 DD: How much items do you produce on a daily basis?
CT: Each day, we produce approximately 110 tarts, 230 tartlets, 10 large squares of foam cake or chocolate cake and 120 cupcakes. We also make ananas pies, carrot cakes...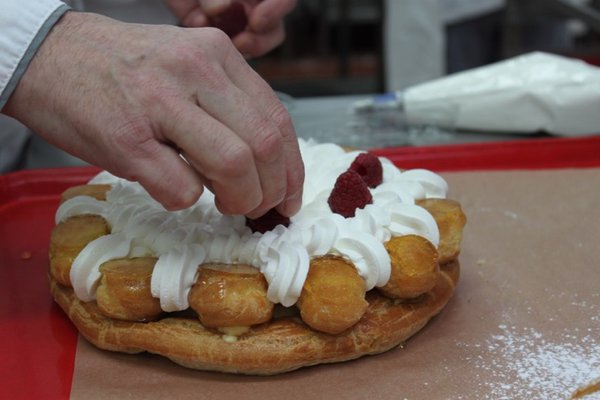 DD: How do you cope with this kind of large volumes?
CT: We're used to this kind of large volumes. We prepare and organize ourselves to produce the desired quantities. It becomes a habbit. Sometimes, we have orders for very big events. Once we had to make 10.000 small pieces. Then we hire temporary workers from the outside to cope with the task at hand.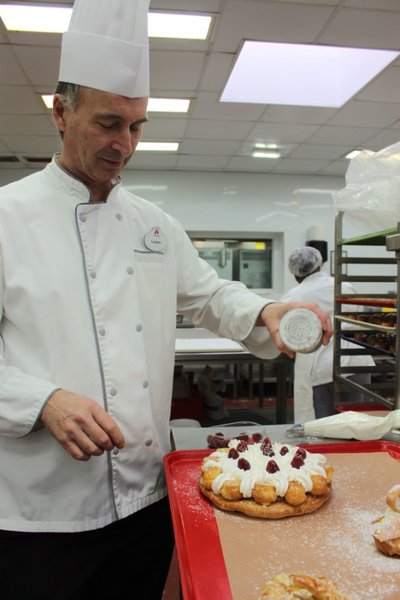 DD: How are these items being shipped to their final destination?
CT: The driver gets here at 6h30. He fills the pastry trolleys of each shop or restaurant with the products ordered and brings them to the right destination. All products should be delivered before 10h30 so that the restaurants have their pies, cakes and pastries when they start preparing lunch. Some locations (like the ones on Main Street USA) receive their products first because they open very early.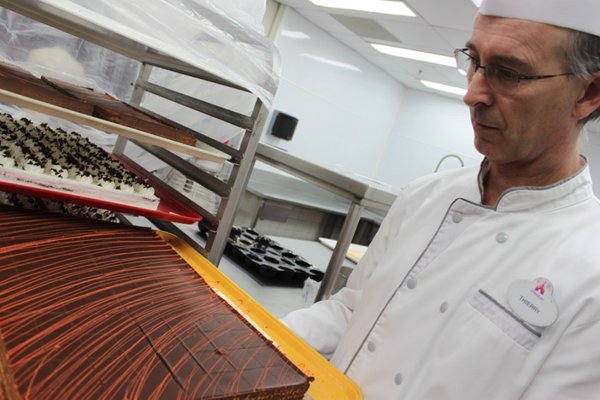 DD: Do you often create new products? Where do you get your inspiration from?
CT: Everyday, we make more or less the same products. But from time to time we come together to think of new items. We get a lot of inspiration from trade journals like "Le Journal du Pâtissier". Once we created the new product, we ask our management and buyers to taste it. Then we all decide if we're going to produce that item on a daily basis or not.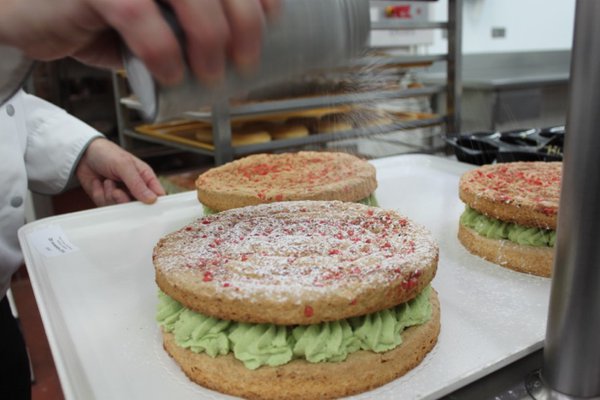 DD: How do you try to reflect Christmas in your products?
CT: During the holiday season, we try to give our pastries a festive touch by adding some decorations.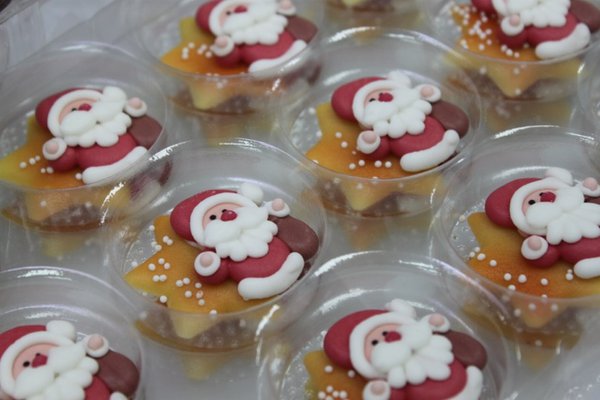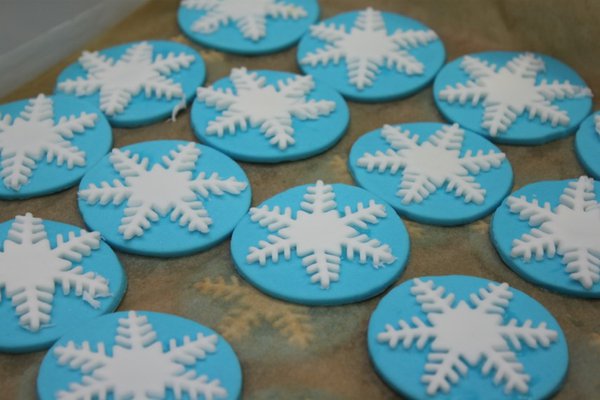 DD: Can you give us some examples of Christmas products?
CT: This year, we created a cupcake that looks like a little Christmas tree. We have a tartlet with an ice bear on top. And our carrot cake currently sports a small pinguin and a leaf of holly. Every year, we try to change the decorations so that Guests find a new product each time.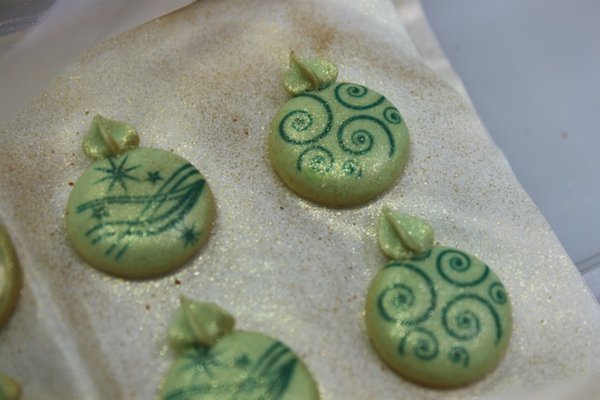 DD: Are all edible decoration created on site?
CT: Some of the decorations are created in our workshop. They are made of chocolate, sugar gum paste or almond paste. But because of the large volumes needed, we can't create all decorations in house.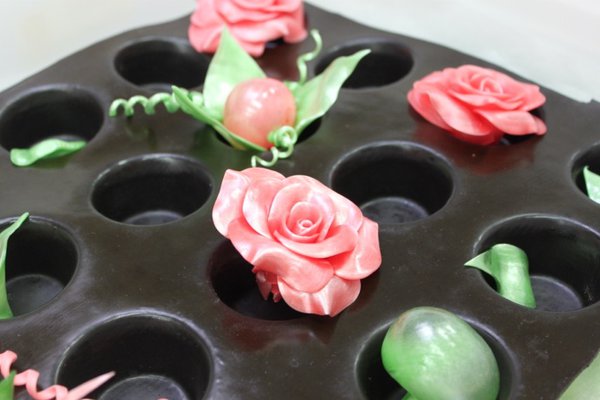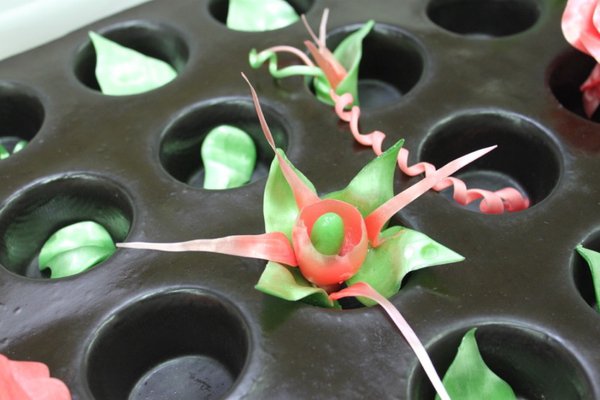 DD: Can you tell us what you're going to make for the Christmas Eve and Day dinners?
CT: For the Christmas Eve and Christmas Day table service dinners, we will make small gingerbread men and some special Christmas recipes / desserts chosen by the restaurants themselves. The restaurants make their choice based on food trends, the number of Guests that made a reservation and the price of the Christmas menu.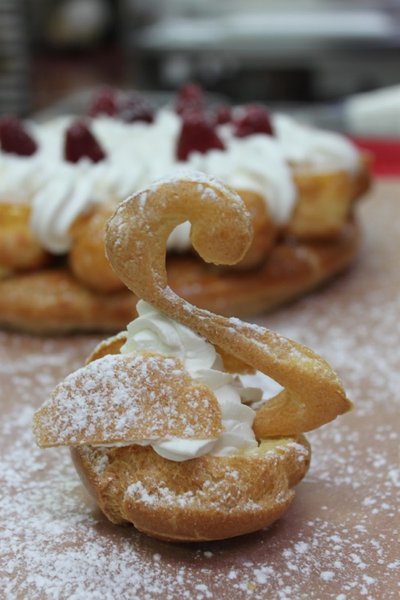 DD: Thank you for taking the time to answer our questions. We appreciate it!