Creating Disney Magic – The Beverage Division
"Wine to me is passion. It's family and friends. It's warmth of heart and generosity of spirit.
Wine is art. It's culture. It's the essence of civilization and the Art of Living."
Robert Mondavi
When I was young, my days at the Parks were action-packed. I wanted a lot of bang for my buck. So, I tried to do as much attractions as possible in one single day. There was no time for long lunches. As I grew older and tried to master the aforementioned Art of Living, I forced myself to slow down and have a drink in a café or bar and a meal in a table service restaurant. This new experience immediately captivated me and I started writing about it. In the past eight years, I have published articles about the Disneyland Paris restaurants and bakery . But I didn't write anything about its' cafés and bars yet. That's why I seized the opportunity to talk to mister Rene Delvincourt (Senior Manager Beverage & Coordination Bars Co-wide) during the 2017 Disneyland Paris "Shaker Challenge" competition.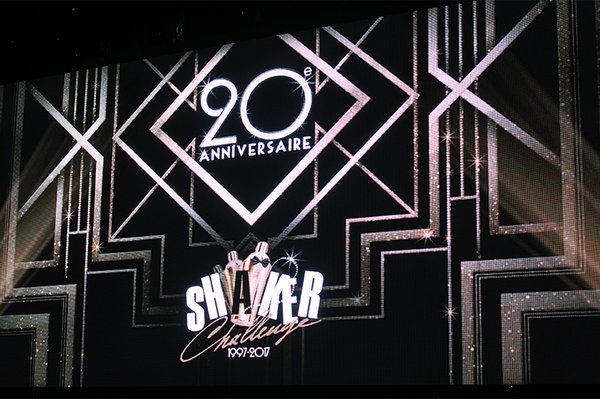 Designing Disney (DD): Can you tell me a bit more about the Beverage division at Disneyland Paris?
Rene Delvincourt (RD): The Beverage division at Disneyland Paris operates thirteen cafés and bars. We have an annual turnover of a hundred million Euro and employ around eight hundred people at peak season. Our workforce is multicultural. They work as barman, barista, sommelier or waiter / waitress.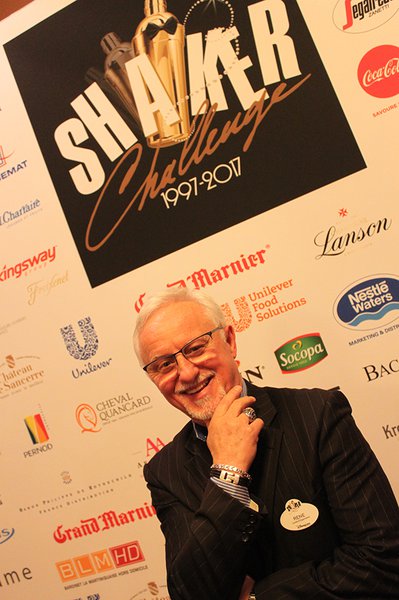 DD: How did the activities of the Beverage division evolve over time?
RD: When Disneyland Paris opened in the Spring of 1992, we didn't sell alcohol in the Disneyland Park. Alcoholic drinks could only be found in the Disney Village and the Disney Hotels. Back then, alcohol wasn't a priority for The Walt Disney Company. It was feared that it would affect the atmosphere in the Park. But mid-June 1993, in answer to popular demand, we added wine, beer and champagne to the menus of four Disneyland Park restaurants. Over the past twenty-five years, our teams kept on improving and innovating our product offer.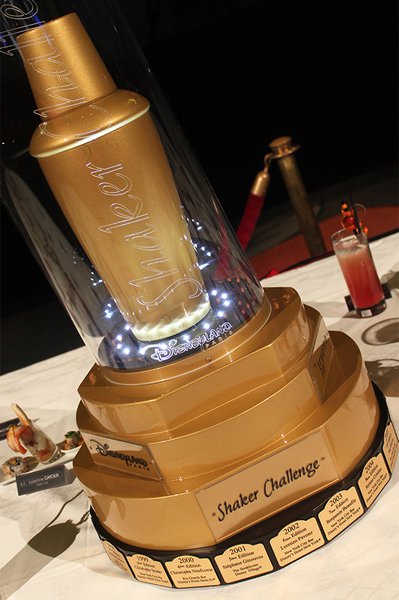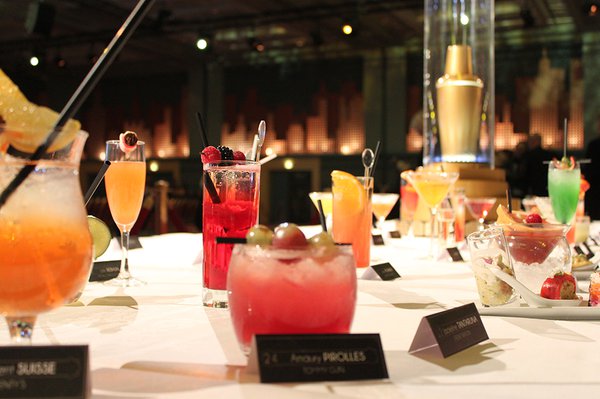 DD: Can you give a more recent example of an improvement that was made?
RD: We recently introduced "bean to cup" coffee machines in our Disney Hotels, bars and restaurants. When I came up with the idea, a lot of colleagues told me it was not possible. We serve at least 3500 breakfasts in a Disney Hotel each morning. And they believed that grinding coffee beans would take way too long and result in huge queues forming in front of the machines. But together with our partner "Segafredo – Zanetti", we were able to find a workable solution. It was a huge undertaking that took a lot of time and effort. We needed to replace no less than 260 coffee machines! And a number of machines was added to cope with the capacity issue. That required changes in the configuration of certain spaces. In order to make those changes, we needed the approval of Walt Disney Imagineering. That occasionally resulted in discussions. But we always found a compromise.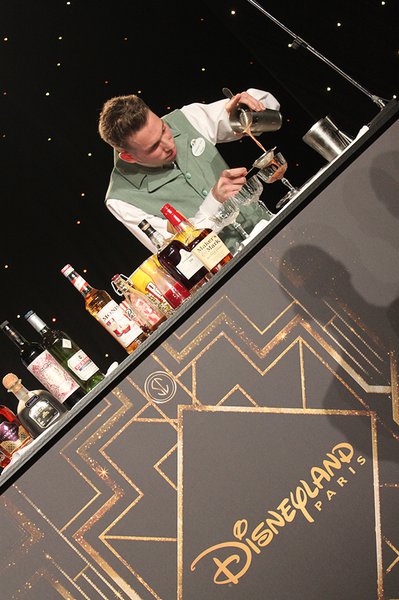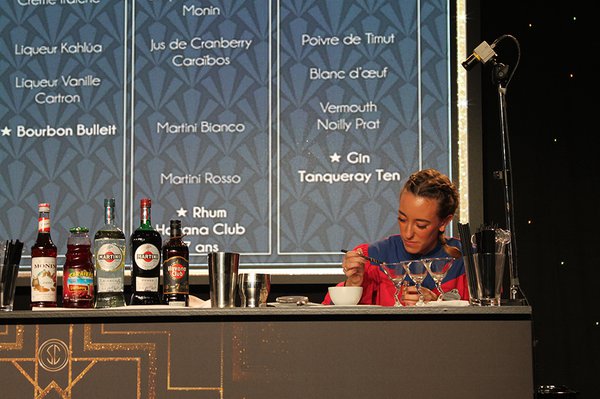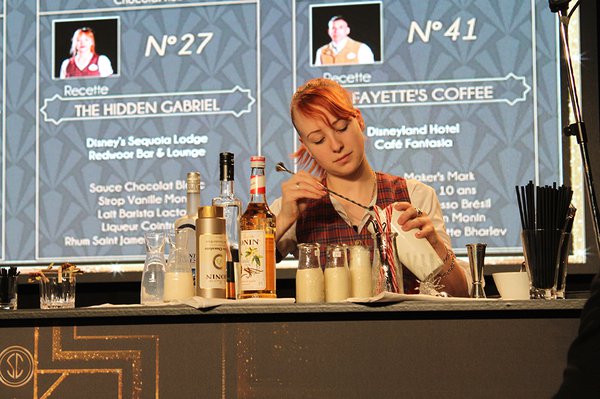 DD: How does the Beverage division handle complaints or suggestions?
RD: We have a system in place that enables us to react quickly and make any necessary adjustments. A complaint, no matter its scope or severity, will immediately be reported to and discussed with higher management. Several departments such as Customer Insights and Quality Control will take the necessary steps to identify the cause of the problem and resolve the complaint. If the problem can't be fixed right away, an appropriate action plan is put in place. We always act upon Guest feedback! During the 2017 "Rendez-vous Gourmand", a fan spoke with Daniel Delcourt (Chief Operating Officer, Disneyland Paris). Daniel listened and looked into the matter!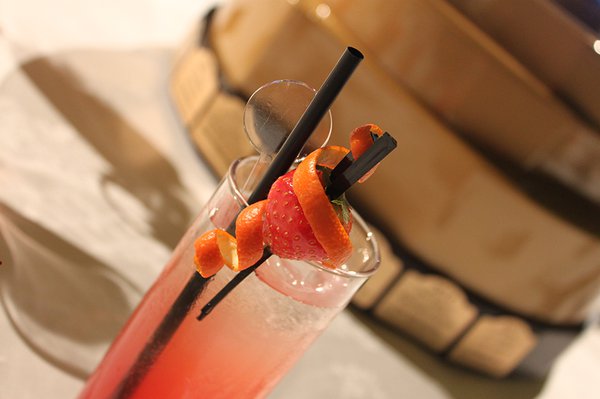 DD: Can you give us an example of a recent innovation?
RD: We permanently innovate our portfolio of beverages. Last October, we introduced 87 new products! These products have been selected based on customer input. Today, customers are willing to pay a premium for something special (like a rare bottle of "Petrus" or "Margaux" wine, available in the Disneyland Hotel). We try to cater to niche markets as much as possible. But it has to make sense from an economical point of view. It isn't feasible to place an order for just one single bottle. But sometimes we're able to get hold of something very special because we can order it together with a large volume of some other product. We also try to follow new emerging trends like spirits with a lower alcohol content, slow drinking, well-being and bio wines (like the "Naturalys" wines of the "Gérard Bertrand" winery, available in Disney's Hotel Santa Fé).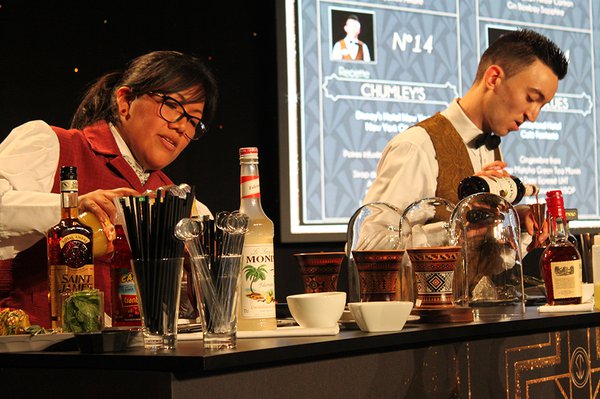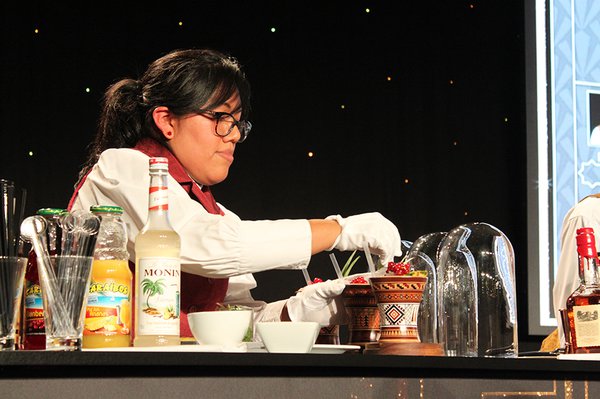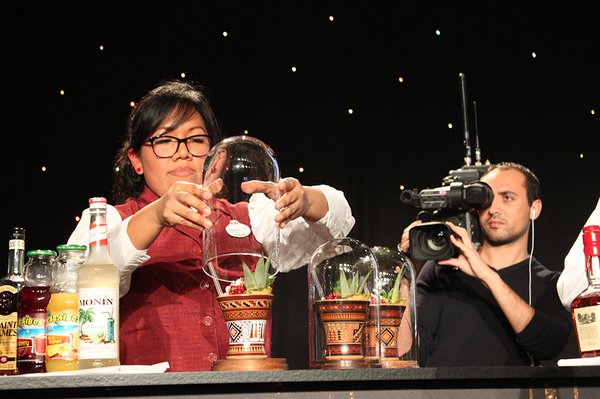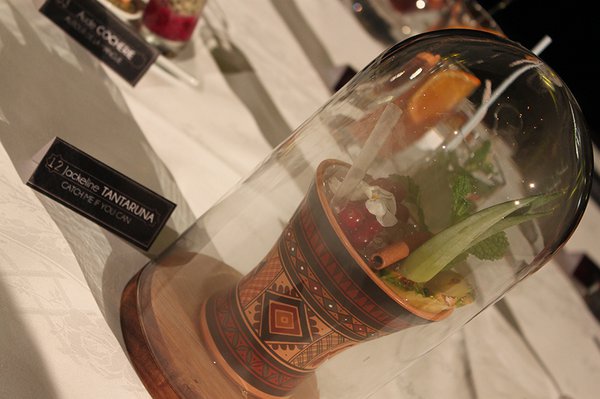 DD: Which initiatives are being taken to educate the workforce?
RD: Experience is not always a prerequisite to land a job in the Beverage division. We believe that if you're motivated and you have the right work ethic, you can learn anything! That's why we offer internal and external training opportunities for both novice and seasoned workers. In our research and development facility (housed in the former bus drivers lounge on the Disneyland Paris parking lot), Cast Members can, for example, follow a barista training course. Next to these initiatives, we organize the famous "Disney Shaker Challenge".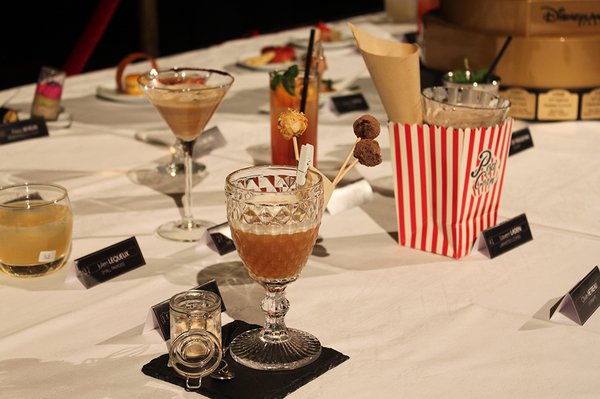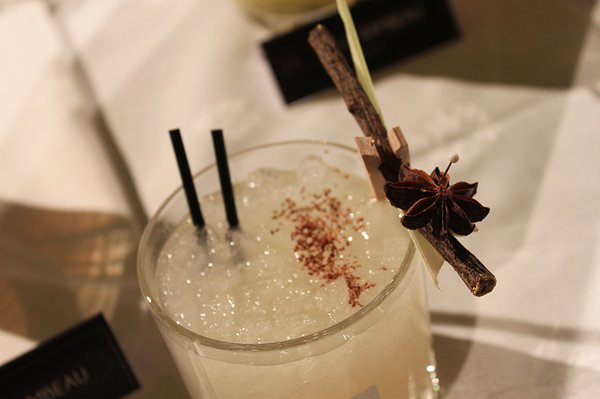 DD: Can you tell a bit more about the Shaker Challenge?
RD: The Shaker Challenge is an event during which Cast Members compete with one another in creating the best cocktail; and many other categories. This year, the competition is organized for the twentieth time.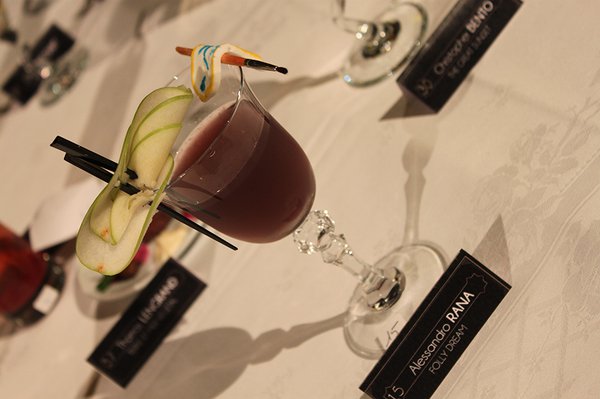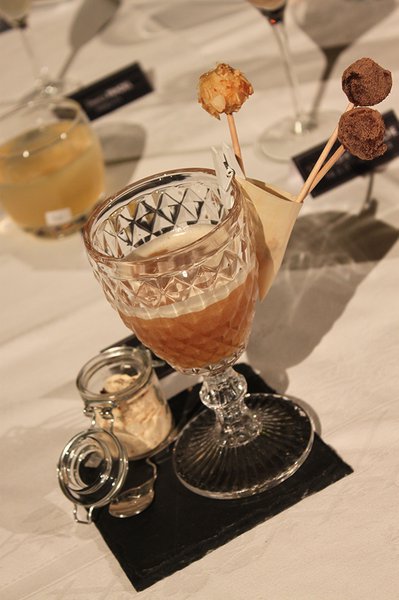 DD: What is the aim of organizing this kind of competition?
RD: The competition provides Cast Members with the unique opportunity to become better in what they do and build up a network far beyond the boundaries of our company. In the run up to the competition, they are encouraged to perfect their skill. During the competition, they can showcase their know-how in front of an external jury, industry representatives and the press. They can show the world that they are real experts in their field. It's not only the fact that they work for The Walt Disney Company that makes them special. They are highly skilled as well. It also enables us to prove that Disneyland Paris can be a good start of a career in the hospitality industry because we offer excellent training opportunities.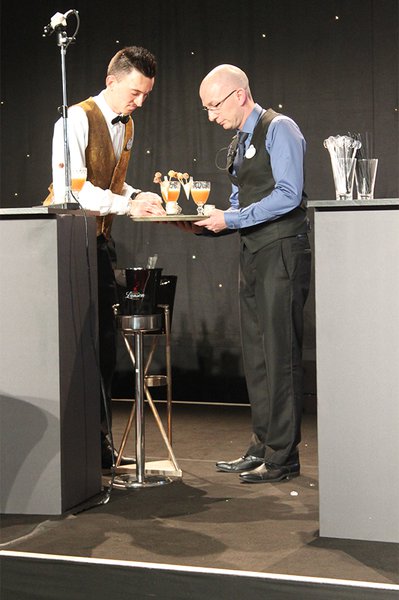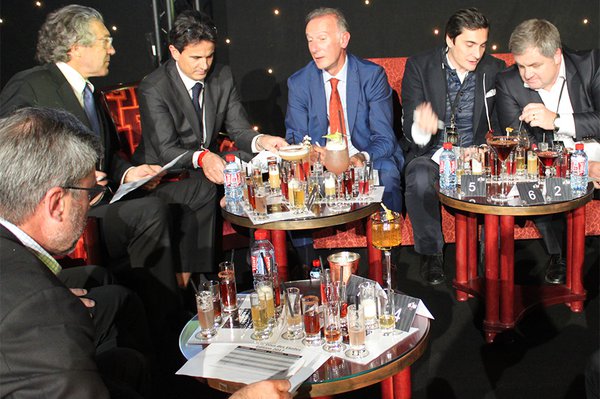 DD: How did the competition evolve over time?
RD: The first edition of the Shaker Challenge was organized in 1997. It took place in the "Founders Club" at the Disneyland Hotel. We only had thirteen participants and three challenges: the creation, presentation and tasting of a cocktail. That was it. But year after year, we always tried to make the event a bit better and bigger. In 2012 (?), we wanted to do something for our kitchen staff. So, we introduced a challenge for barmen and cooks to develop a cocktail and a snack that perfectly complement each other. That proved to be very successful. A lot of Cast Members enrolled. That's why we added even more challenges. We created something for waiters and waitresses. And for the 2017 edition of the competition, we developed (together with our partner "Segafredo – Zanetti") a challenge for baristas. And believe me, making a decent cup of coffee is not that easy as it seems!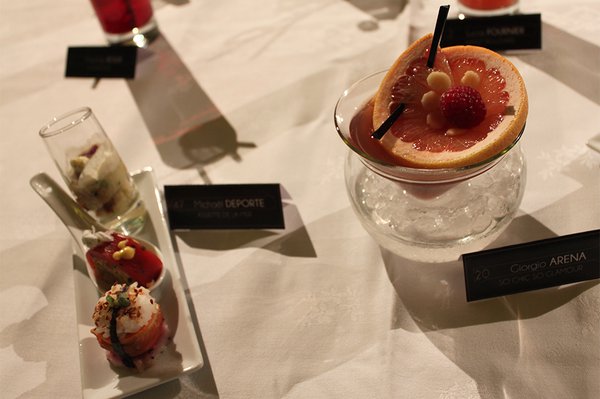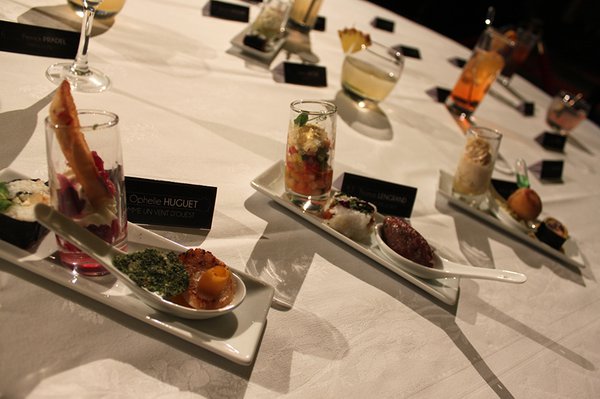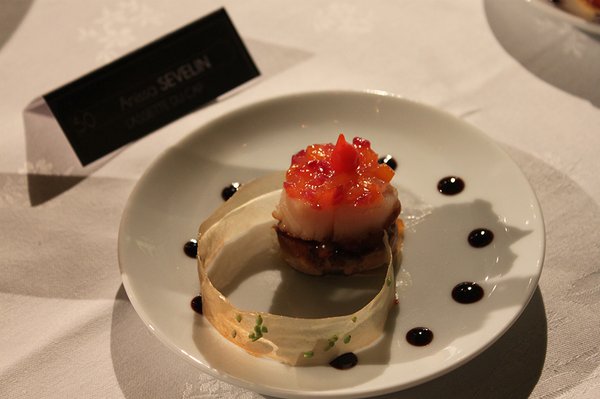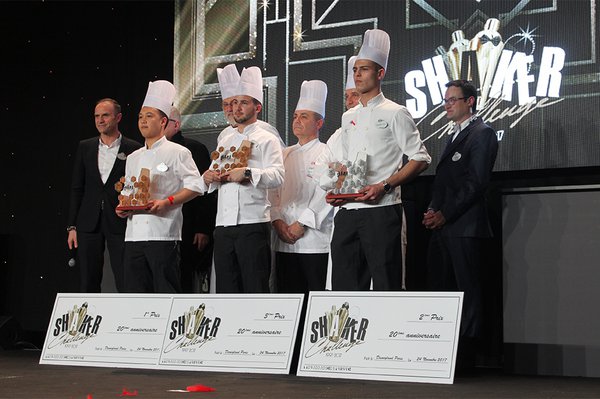 DD: What's your most beautiful memory of the past 20 years of Shaker Challenge?
RD: That's a difficult question. Many great things happened over the years! It was a treat to see young people grow and thrive. And I was blessed to work with a wonderful team. They always did their utmost best to make every edition a success, a real "Grand Cru". At the occasion of the twentieth Shaker Challenge, a lot of (former) Disney & Disneyland Paris executives have sent their best wishes. I think that proves that my team did an amazing job!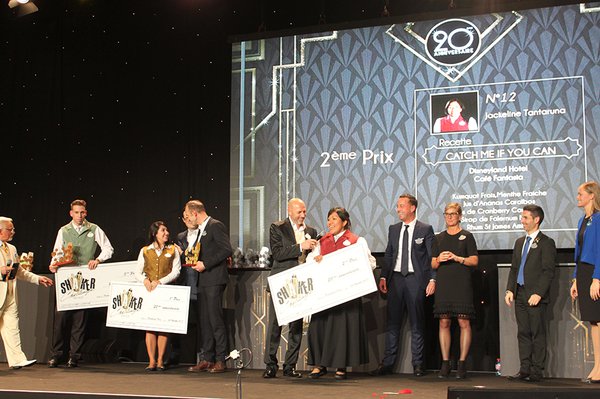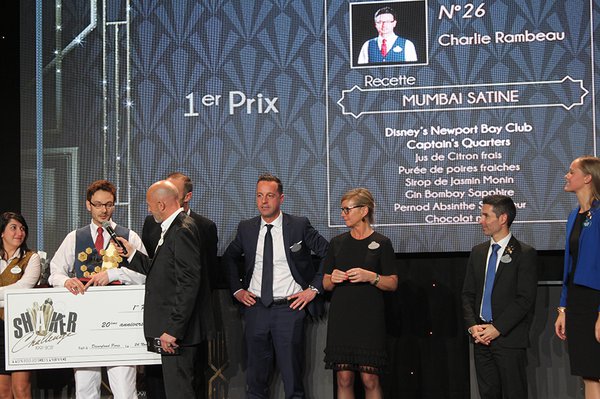 DD: Thank you so much mister Delvincourt for inviting us to discover the wonderful world of the Disneyland Paris Beverage division!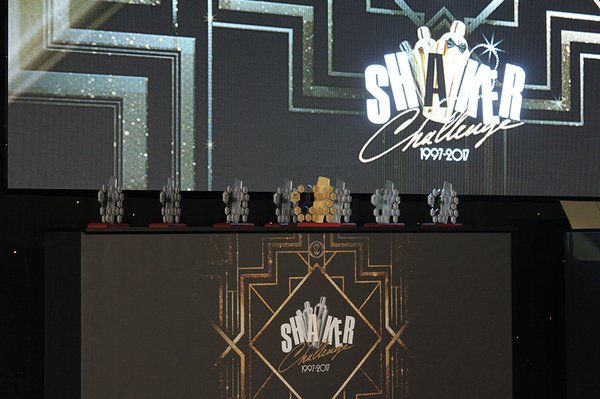 Now it's time to make a cocktail (like a "Scotch Mist", known to be Walt's drink of choice, black & white Scotch whisky with a lemon peel served over crushed ice), put on some waltz music and raise our glasses to "a great, big, beautiful tomorrow"!