Creating Disney Magic – Christmas Dinner at the Disneyland Hotel
In a previous article , chef Philippe Geneletti, took us behind the scenes of the California Grill Restaurant in the Disneyland Hotel at Disneyland Paris. Now, he will tell you about the Christmas dinner that is going to be served in a couple of days at this prestigious haute cuisine restaurant.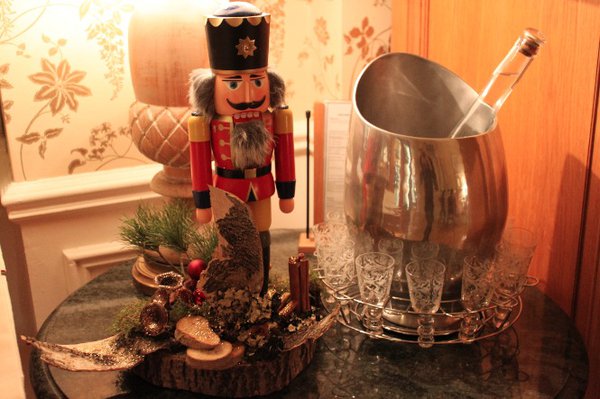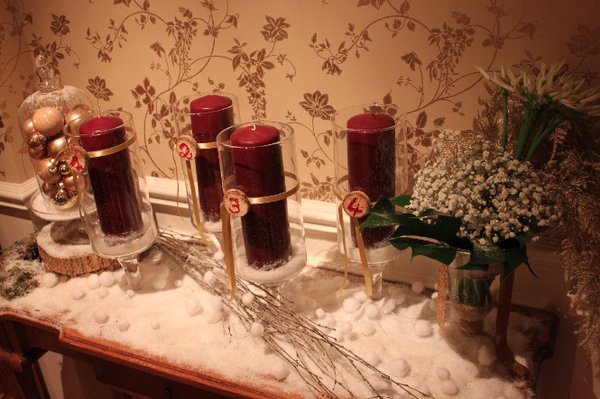 Designing Disney (DD): When do you decide what to serve for Christmas dinner?
Mister Philippe Geneletti (PG): In order to ensure that I can buy the ingredients I want to use that year, I have to start developing the Christmas menu as early as September. We often need large amounts of a certain ingredient or products that are only available in limited quantities. It takes some planning ahead to make it all happen.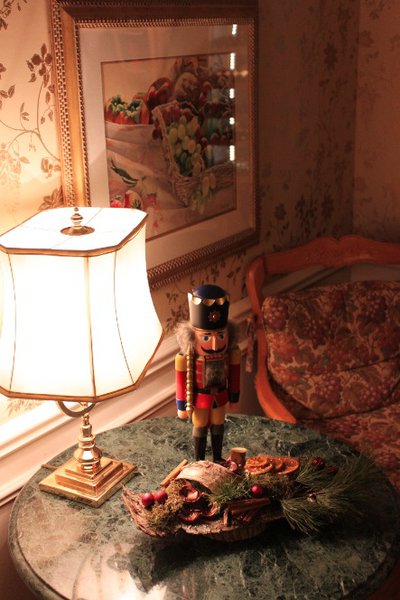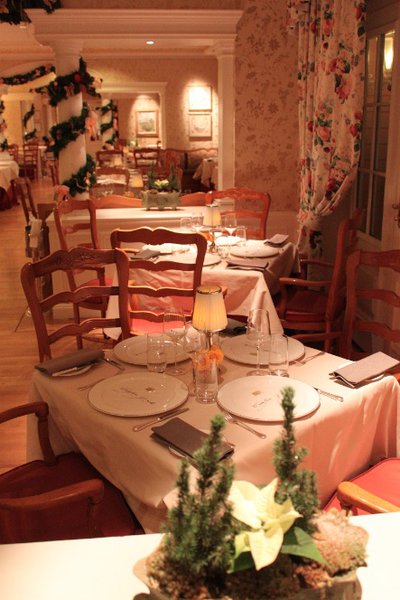 DD: What kind of food do you like to serve on Christmas?
PG: You know, you have to take certain traditions into account when it comes to a Christmas dinner. For example, you cannot serve fish as a main course that evening / day. Most people will expect poultry, like chicken or turkey.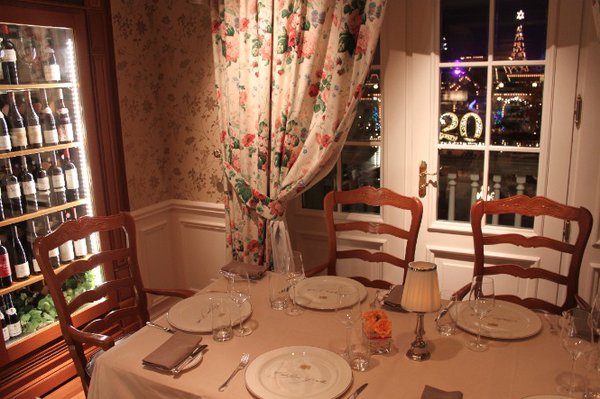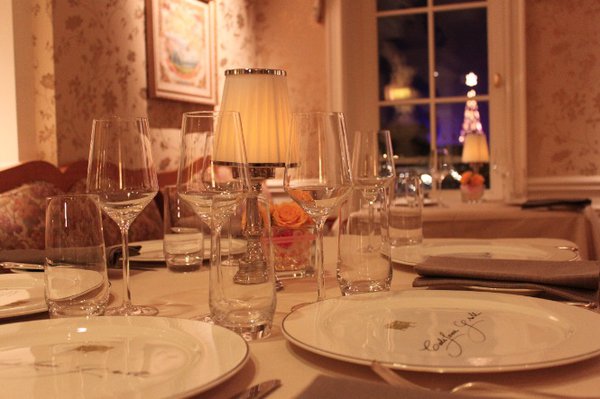 DD: Could you give us a brief idea of what will be on this years Christmas menu?
PG: This year, our Christmas menu features, among other things: Foie gras, guinea fowl, truffled mashed potatoes, caramelised sauce and winter vegetables.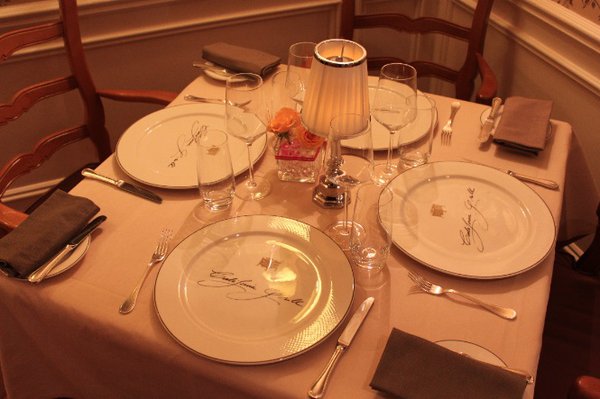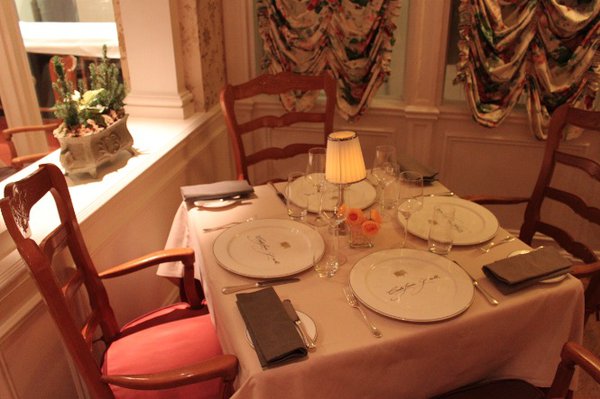 DD: How far in advance does one has to book a table for Christmas Eve?
PG: Guests have to make sure that they book their table at the California Grill well in advance. Places tend to fill up very quickly. So take it from me, try to already make your reservation in September or October.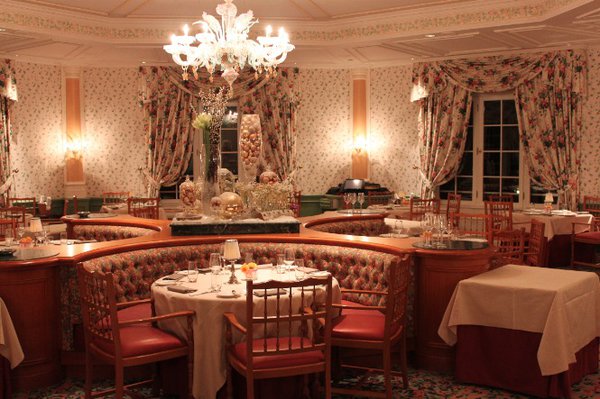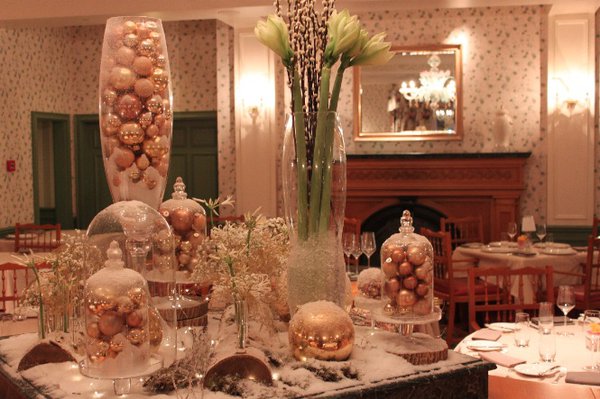 DD: How many people have diner at the California Grill Restaurant on that night?
PG: On Christmas Eve, approximately 1000 guests join us for dinner here at the Disneyland Hotel. There are two shifts, one at 18.30 and one at 21.30. That night, 350 meals are being served at the California Grill Restaurant and 550 at the Inventions Restaurant. 60 people will have dinner in the Founders Club (one shift only).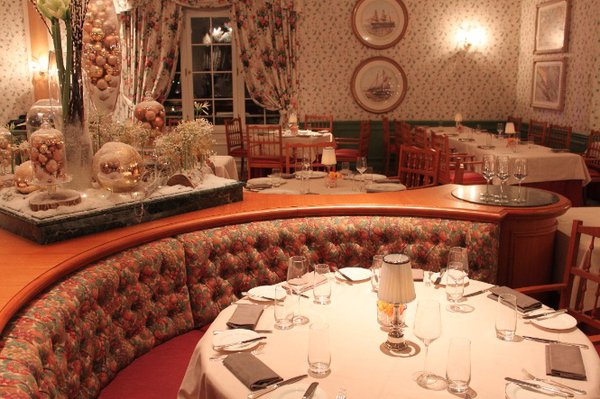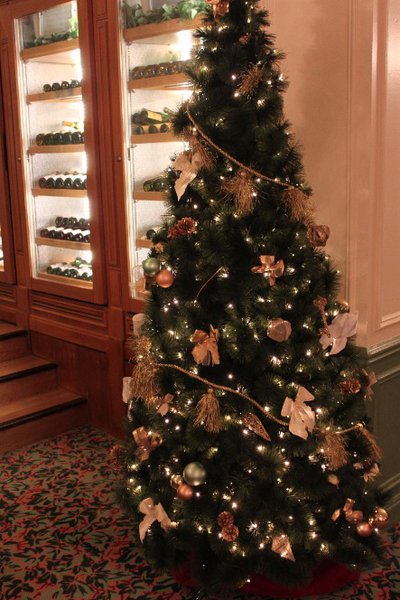 DD: How many people work with you in the kitchen on Christmas Eve? And when do you / your team start preparing the dishes for the Christmas Eve dinner?
PG: For such a busy night, we need an extra pair of hands. Therefore, five people join my team. We already start preparing certain parts of the dinner on December 23.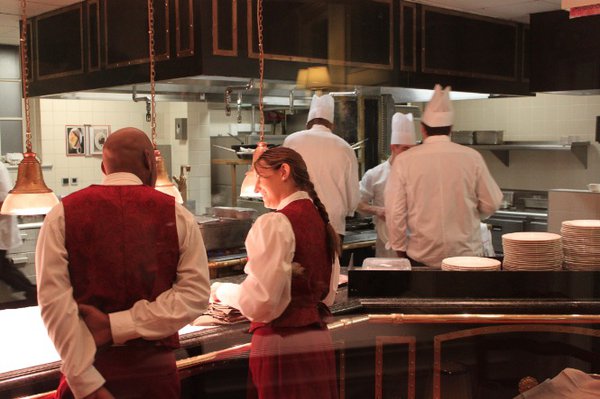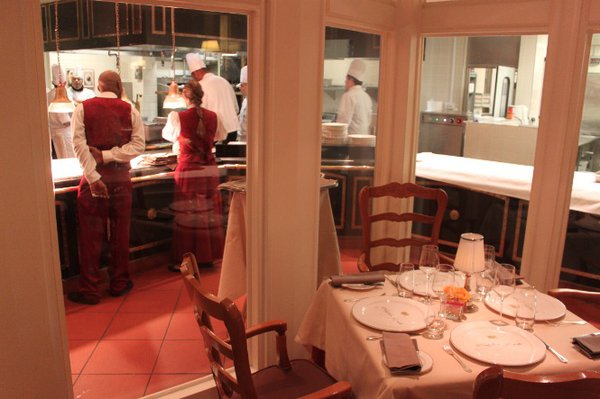 DD: How does it feel to work on Christmas? Wouldn't you prefer to celebrate with your family?
PG: I'm quite used to work on Christmas. I have been doing this since I was 15. It doesn't bother me that I have to work while others enjoy the spirit of the season. Besides, the atmosphere in the kitchen changes as well. It's Christmas after all!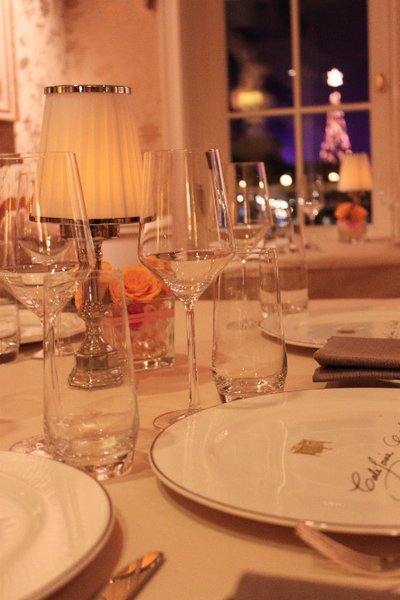 At the end of the interview, mister Philippe Geneletti prepared for us the 'amuse-bouches' (single, bite-sized hors d'oeuvres) that he's going to serve on Christmas Eve and Day.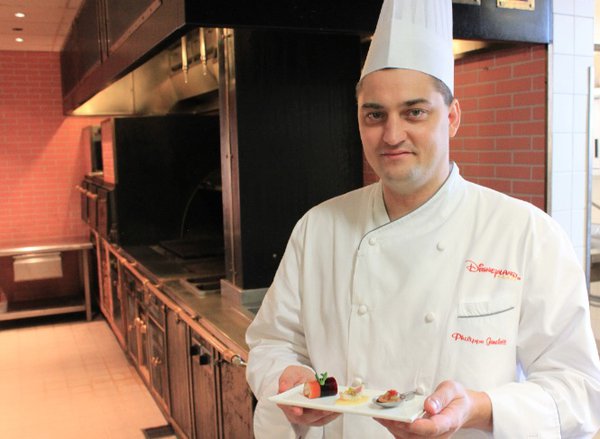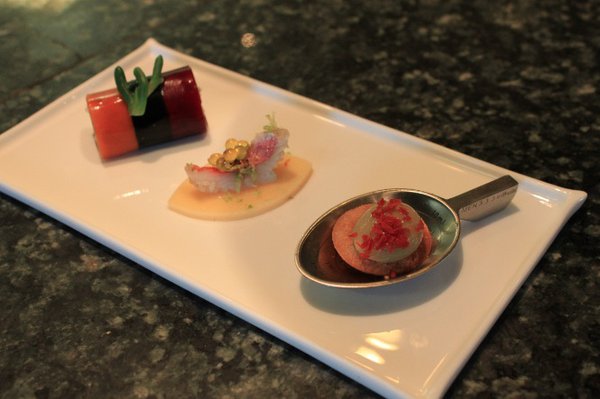 Liquid olive served on a ring-shaped cracker, topped of with dehydrated tomato flakes.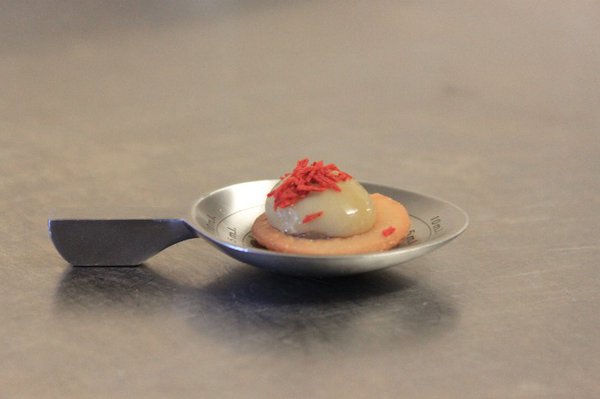 A liquid olive is the product of a controlled jellification process in which a spoon of olive juice is submerged in a bath of sodium alginate. The resulting spheres have a thin membrane and are filled with the original liquid.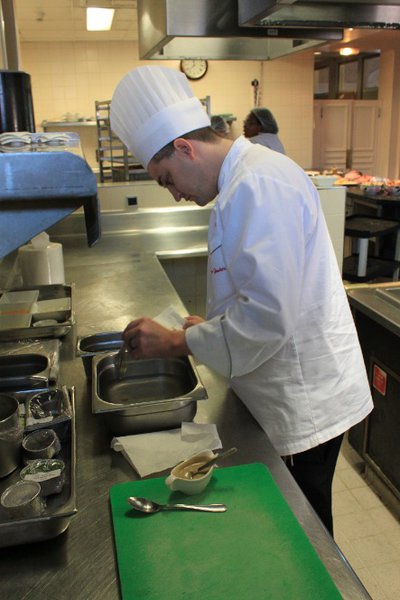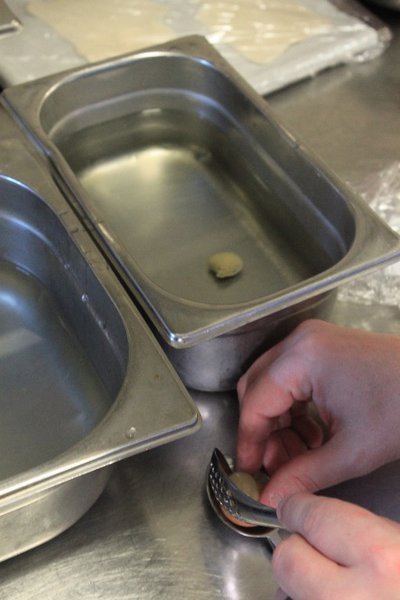 Crab cannelloni with a jelly of beetroot, carrot and squid ink and a mayonnaise of tonka beans.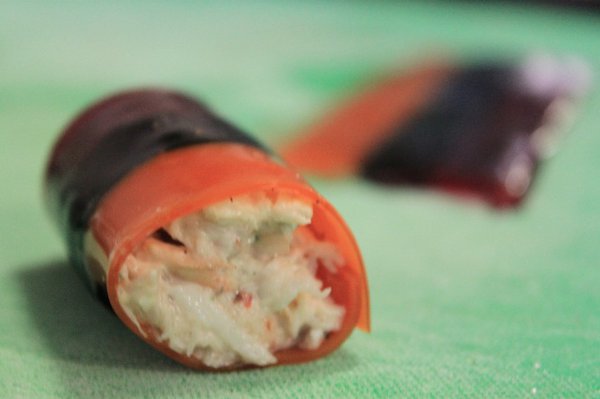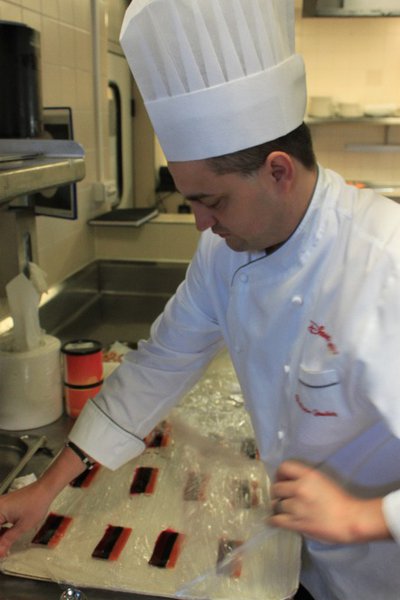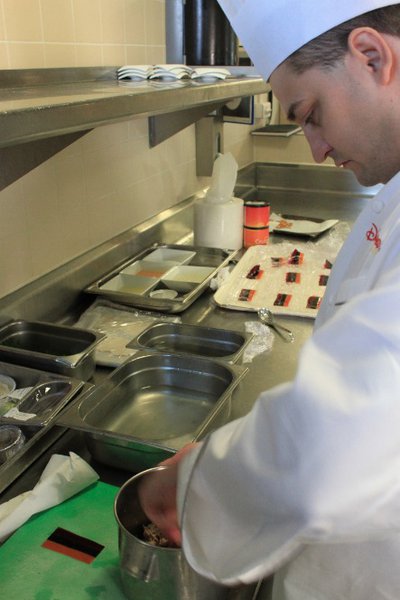 Lemon tart delicately salted with a small piece of red mullet fillet.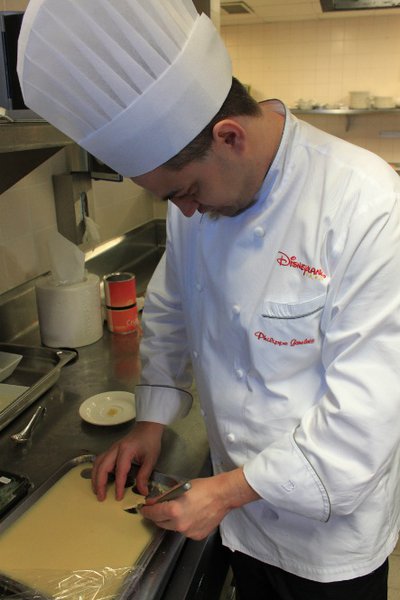 The 'Designing Disney Research Center' crew would like to sincerely thank mister Philippe Geneletti for taking the time to answer our questions and for giving us an introduction to the world of haute cuisine.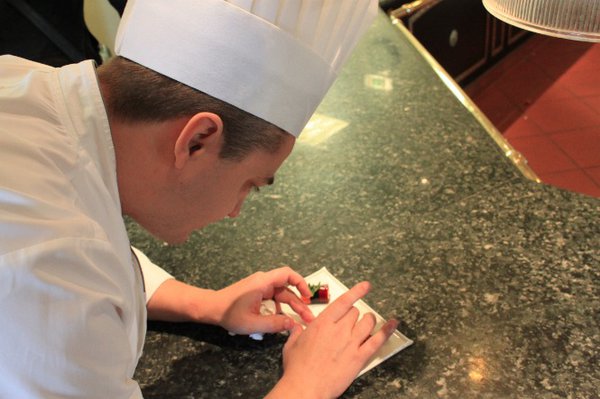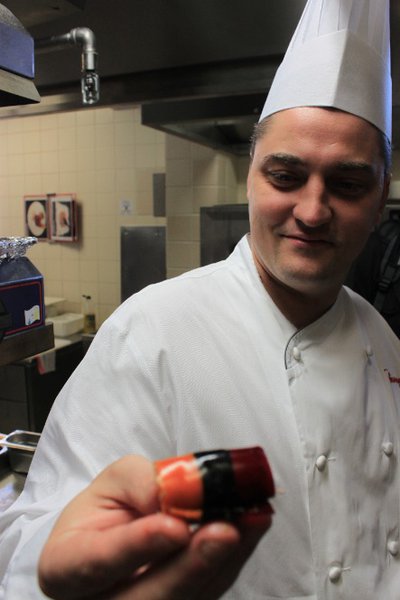 This article is part of our "A Culinary Christmas at Disneyland Paris" series. You can find the other instalments here . Happy Holidays!