Designing "it's a small world" - Mary Blair
Mary Blair was an American artist best known for the striking concept art that she produced for the Walt Disney Company. She contributed to the design of the "it's a small world" attraction in many ways.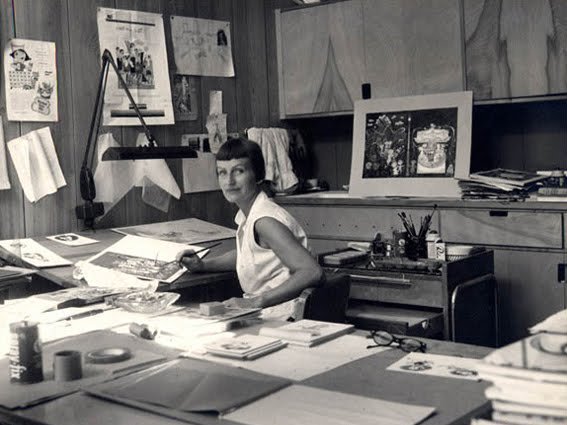 Blair is credited with the color scheme for "it's a small world". Her unique, amazing sense of color can be found throughout the ride.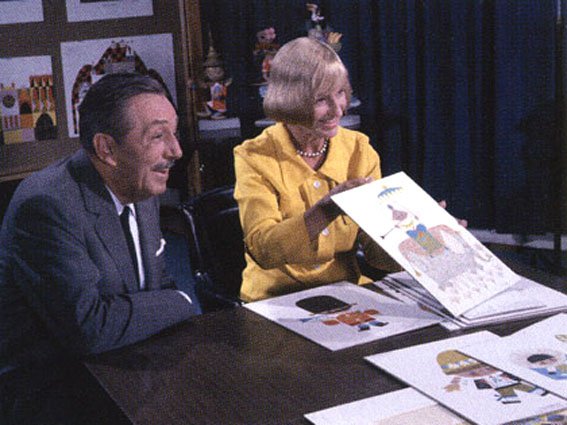 Mary Blair's use of color is characterized by a faux naive use of pure primaries 'straight from the tube'. These colors are often put in violent contrast to each other.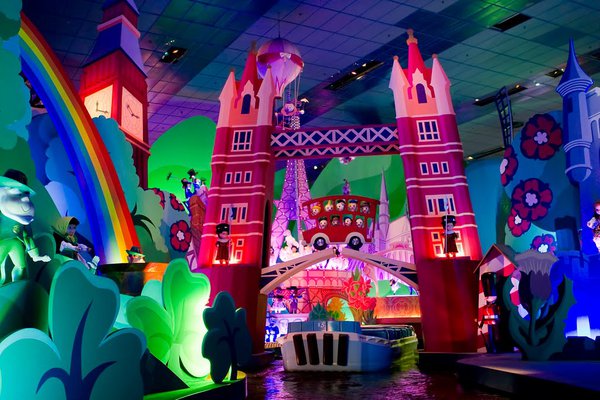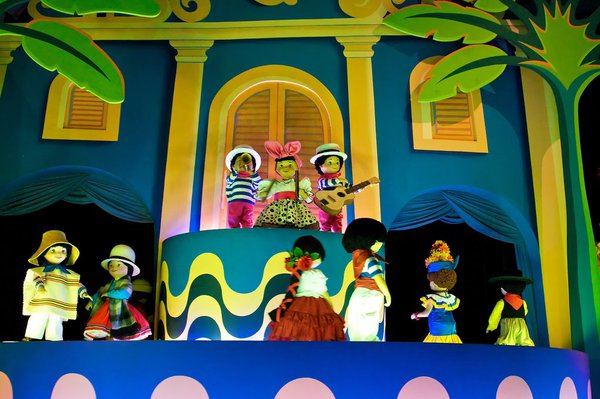 Sometimes she made a daring, surprising selection of hues: a mocha sky, salmon mountains,...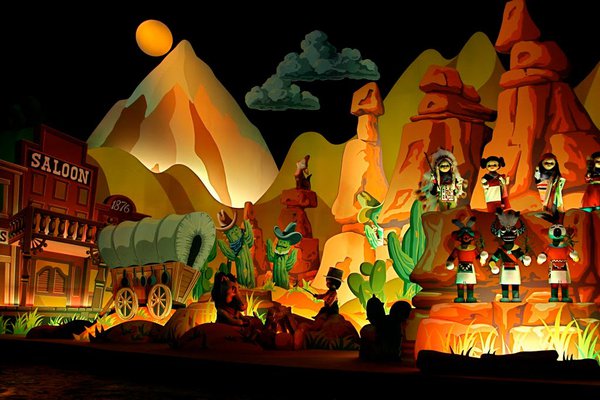 Her use of color is reminiscent of Josef Albers color theories about how colors affects spatial perception. Families of saturated reds, ranging from oranges through violet to cerise, can be found in 'hot' regions of the Small World.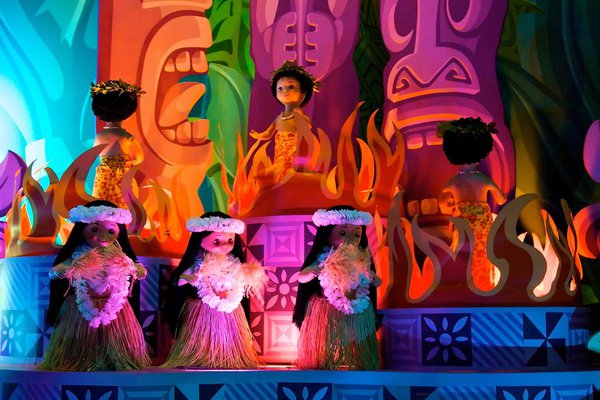 Blair's witty, childlike and utterly charming style is clearly reflected in the theatrical sceneries. The buildings seem to be collages, made of colored paper that comes in a standard set of colors and shapes.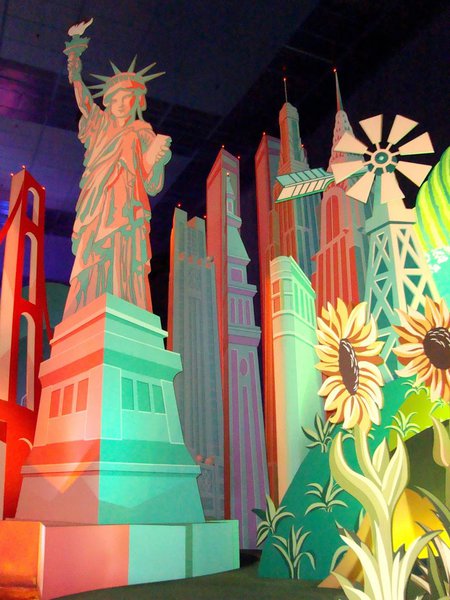 All angular cutouts are lopsided, domes and circles have egg-shaped profiles and arches are taller than they are wide and slightly unsteady on their stork-like legs.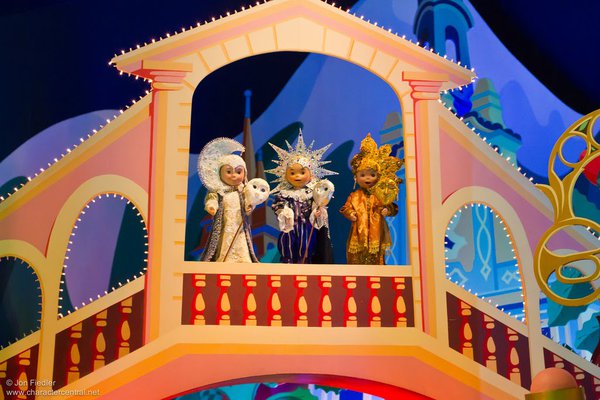 Mary Blair's treatment of place makes one venue look a lot like all the others in the Small World, and reduces architecture to a kind of universal principle that changes only by degrees from Paris to Anaheim, and from Orlando to Hong Kong.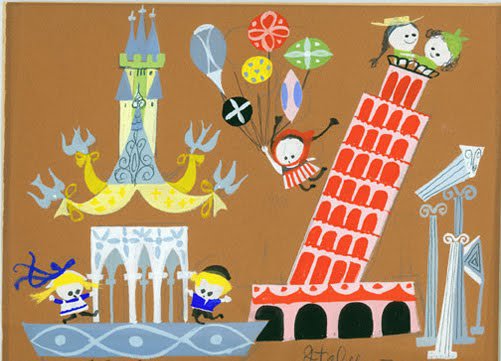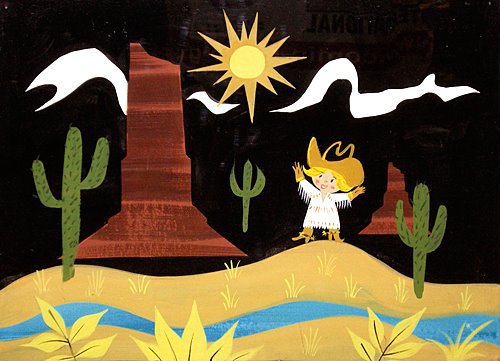 The "it's a small world" dolls, with their big heads and tiny features, came directly from a series of Hallmark note cards designed under the Walt Disney label by Mary Blair in the 1940's.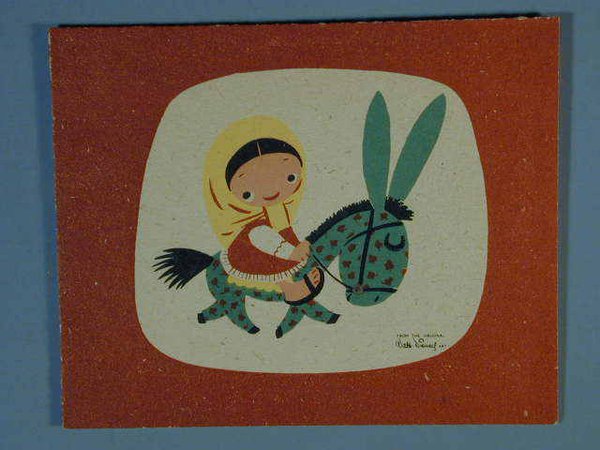 One set used country themes tied to the release of the Disney movie 'So Dear to My Heart'. Another was based on places Blair visited during the Disney expedition that toured South America in 1941.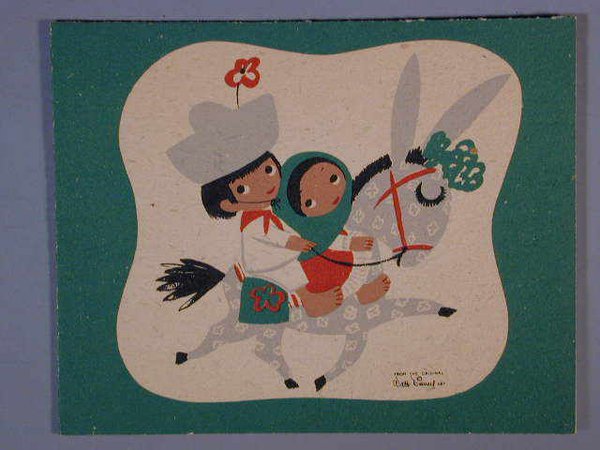 What the subjects had in common was intense, sometimes dissonant color, simple shapes, and children with the huge heads of infants.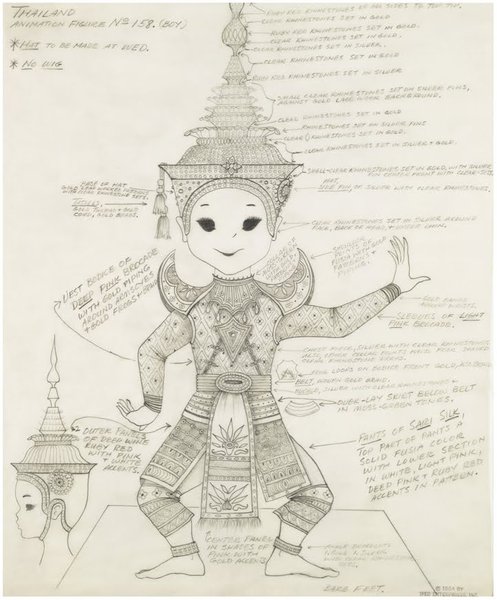 Blair's design of the attraction's facade is a miscellaneous collection of rectangles fitted together like the segments of an abstract painting.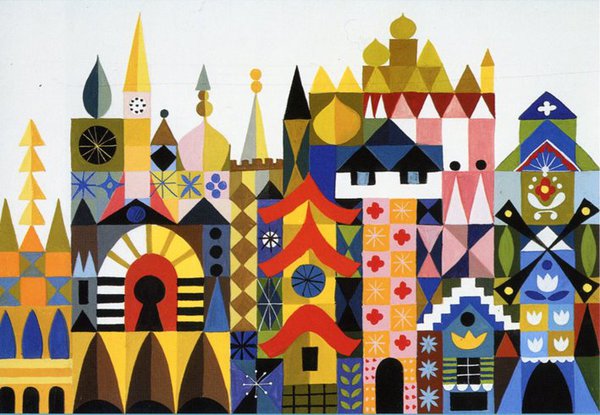 The shapes hint at temple fronts and minarets but act like a curtain, screening off a panorama of world architecture. This reinforces the theme: 'it's a small world after all'.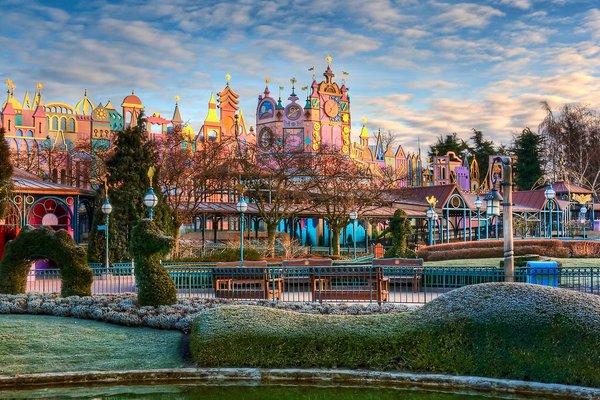 While it has been popular to think of "small world" as all Blair's creation, many other talented Disney artists contributed significantly to the ride. Marc Davis worked on sweetly funny details that enlivened the trip (like a trio of Dutch geese that quacked in time to the music or a five year old Cleopatra).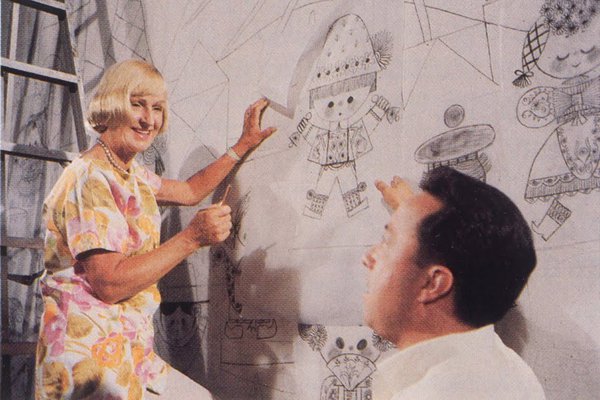 Walt Disney Imagineer Claude Coats laid out the path of the global river that carried the boats. Rolly Crump and Jack Ferges worked on the animated toys scattered throughout the scenery. The dolls were sculpted by Blaine Gibson and costumed by Alice Davis.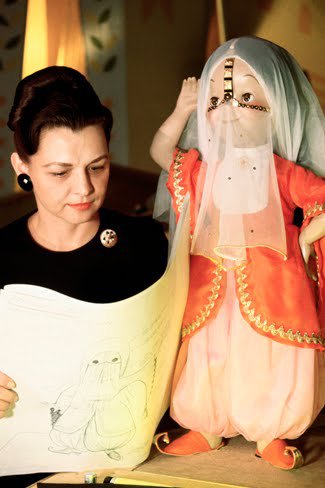 Credits
Photos:
Dolce Danielle
Meandering Mouse
Peter Pan Fan
Larry White
Peko Chan