In the Footsteps of a Disneyland Hotel Castle Club Cast Member
We talk with Yann Barose, Cast Member at the Disneyland Hotel Castle Club (at Disneyland Paris).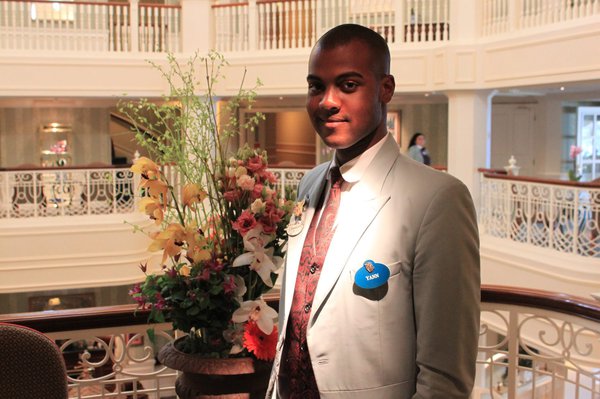 Designing Disney (DD): What is the Castle Club and what kind of additional services does it provide?

Yann Barose (YB): The Castle Club is a part of the Disneyland Hotel which receives special services. This includes a private reception desk and lounge, an American breakfast, complimentary food and drinks, a private lift to the Disneyland Park entrance and privileged access to certain attractions with a VIP Fastpass.
DD: Where exactly is the Castle Club located?

YB: It's located on the third floor of the main building. We're facing the Disneyland Park and the Fantasia Gardens.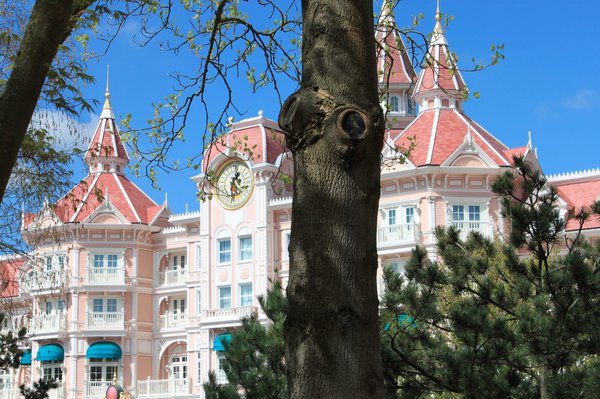 DD: Which types of rooms does the Castle Club offer? How do they look like?

YB: We only have 60 rooms and suites. There are classic rooms that feature two double beds and sleep up to four people. These rooms are located almost everywhere in the Castle Club. Some of them offer Park view, perfect for watching the fireworks at night. We also have five different types of suites: the Junior Suite, Tinkerbell Suite, Walt's Apartment, the Cinderella Suite and the Sleeping Beauty Suite.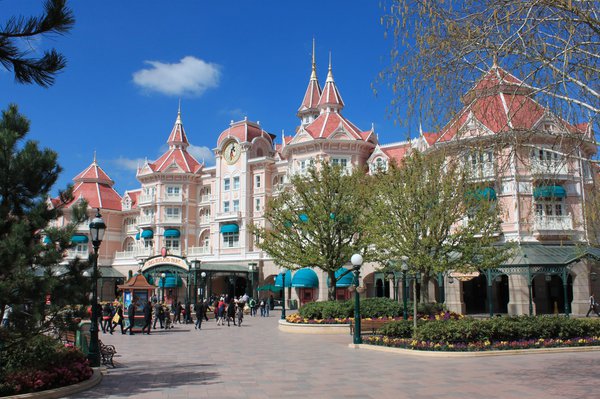 DD: What kind of additional room amenities does the Castle Club offer?

YB: Amenities change according to the season. Depending on the type of room booked and the number of prior visits to the Castle Club, you may receive flowers, chocolate, Disney toys, a bottle of champagne or soft drinks.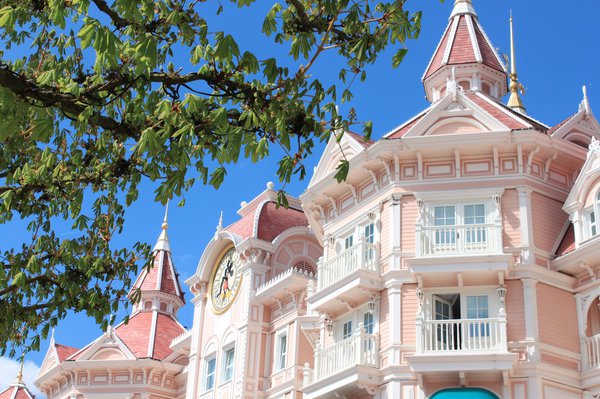 DD: What is your absolute favorite room?

YB: Actually, I love all the rooms in the Castle Club. But if I can only choose one, I would go for Walt's Apartment. Because the design of this suite is inspired by the apartment that mister Walt Disney had inside the original Disneyland Park in Anaheim.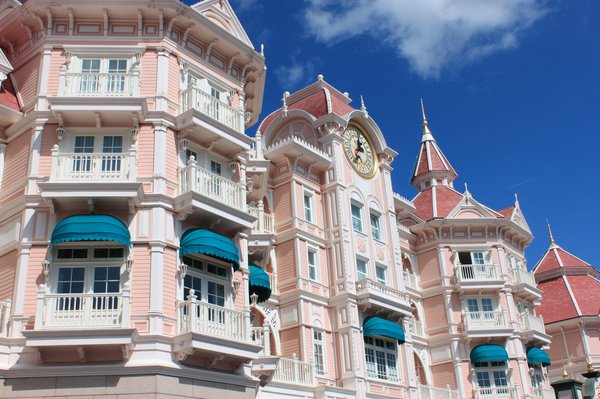 DD: What is offered in the lounge of the Castle Club?

YB: In the Castle Club Lounge, our Guests can have breakfast, afternoon tea and complementary hot / soft drinks. It boasts wonderful views of the Disneyland Park.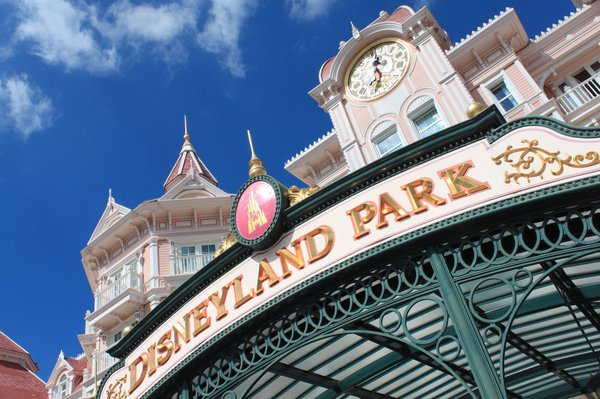 DD: What's the difference between the breakfast served at the Castle Club and the other Disney Hotels ?

YB: The big difference is that Disney Characters meet and greet our Guests during breakfast time.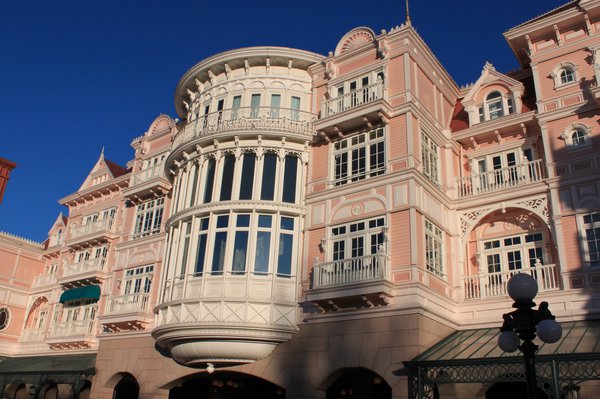 DD: How does one book a stay at the Castle Club?

YB: In order to make a reservation, you need to contact the Disneyland Paris booking center by telephone, e-mail or fax. A few travel agencies can book a stay at the Castle Club as well.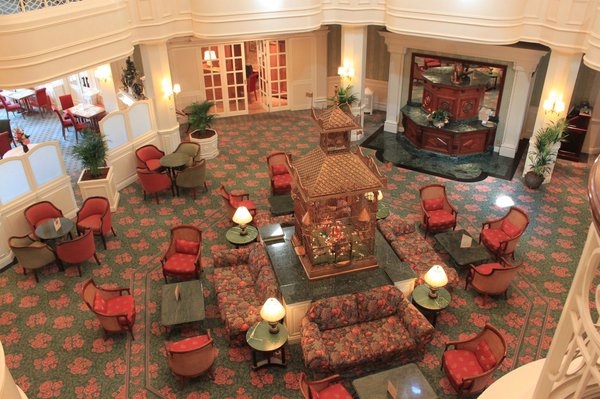 DD: Can Guests make room requests prior to their arrival?

YB: Yes. If you want a special room, we'll do our utmost best to satisfy your wishes.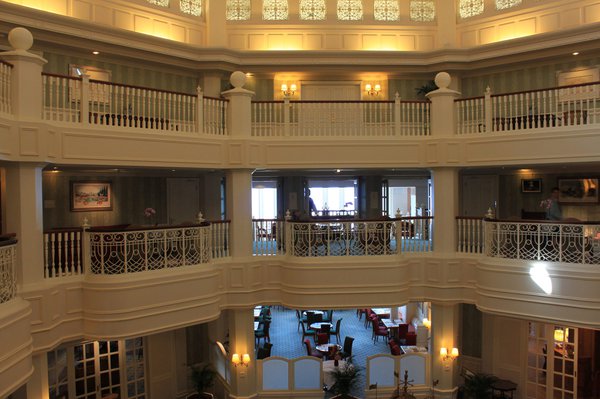 DD: How does the check-in procedure work? What kind of things are discussed?

YB: The check-in is the first time that we meet the Guests. We see it as a time to not only do some administration but more importantly to get to know them. We talk to their children and try to figure out what they expect and want from their visit. So actually, we just try to make the Guests feel at home. This place should be their home away from home.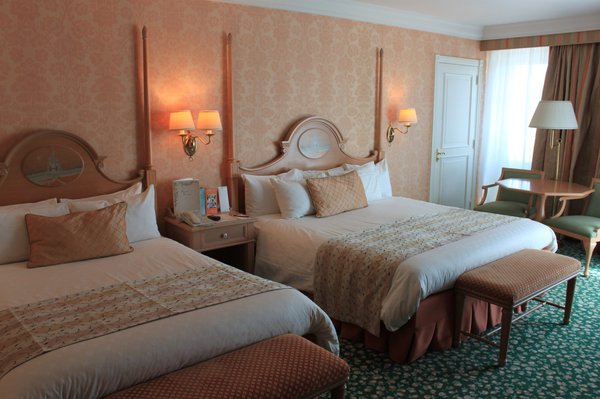 DD: Does the Castle Club take into account special occasions? Can you give us some examples?

YB: Yes. That's very important to us. Often, people come to the Castle Club to celebrate a special occasion (like a wedding anniversary or graduation). When they let us know, we discuss their expectations and see what we can do to make it a truly memorable occasion within the given budget.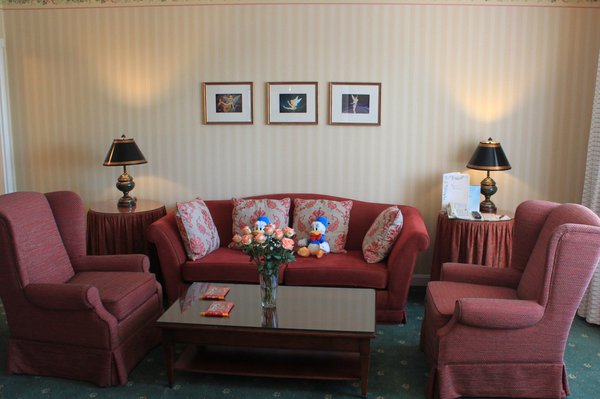 DD: How does the Castle Club follow up with its Guests during their stay?

YB: The reception desk is located right at the entrance of the Castle Club. So we have the chance to meet the Guests every time they take the elevator. We ask them if they are enjoying their stay, if they have questions or if we can assist them. So any time is a good time to catch up and see if there is anything that we could do to make their stay even more memorable / enjoyable.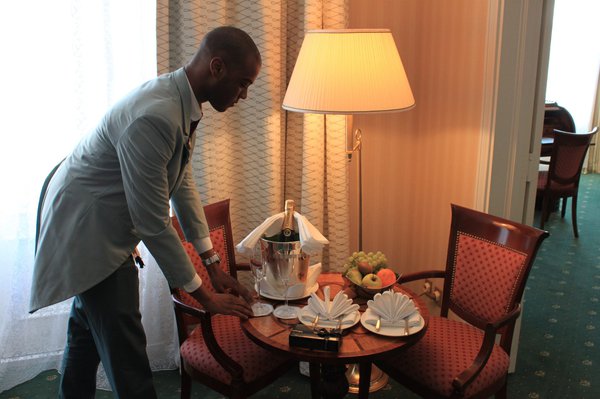 DD: Can Guests make requests twenty-four seven?

YB: Yes. There is always someone to listen to your request. Often, Guests ask our help to arrange a surprise for a member of their family.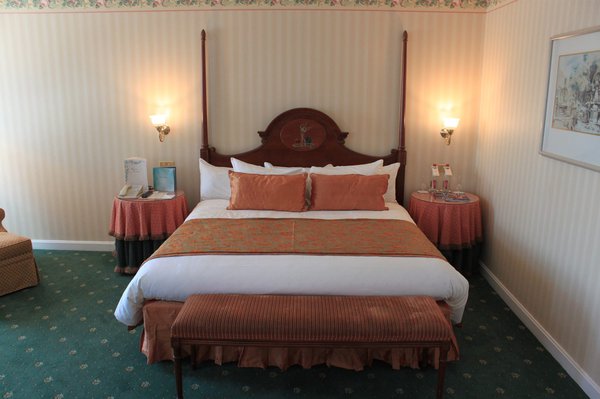 DD: Could you give us some examples of funny requests Guests made over the past few years?

YB: During my first week at the Castle Club, I had to go to the center of Paris to purchase a watch for one of our Guests. The jeweler was closed. So I had to contact the owner to let me in and make the purchase. It was a very nice and interesting adventure.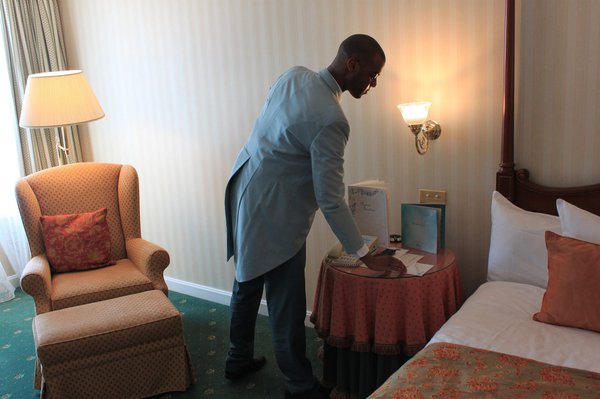 DD: Do you see some Guests return to the Castle Club on a regular basis? Does that create a special bond?

YB: Yes. We encourage our Guests to come back and visit us again. And it's always nice to see that we met before and that they recognize us and we do recognize them. Prior to the arrival, we check who already stayed at the Castle Club and what happened during their stay. If a Guest celebrated his birthday with us and he comes back during the same period, we try to do something special for him.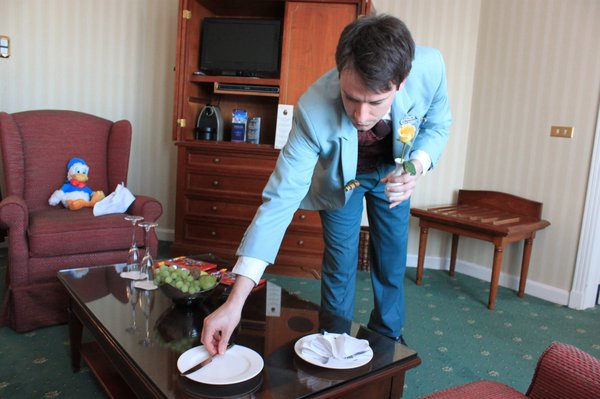 DD: How many Cast Members work at the Castle Club?

YB: There are 25 Castle Club Cast Members.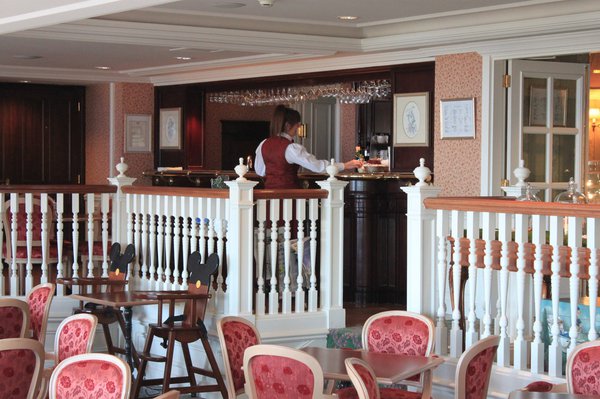 DD: What are the tasks of a Castle Club Cast Member?

YB: Prior to the arrival of the Guests, we check who they are and what they expect from their stay. Based on this information we prepare their visit and look for the right amenities. Upon their arrival, we need to welcome the Guests at the Castle Club and then take good care of them during their stay.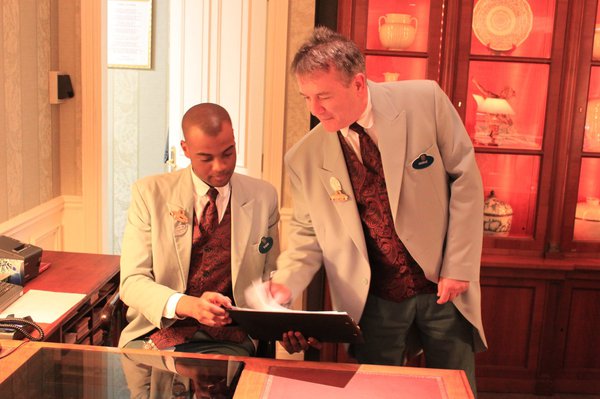 DD: How do you cope with unexpected events? Could you give us some examples?

YB: When something unexpected occurs, we make sure that the Guests don't notice something's wrong and we try to fix the problem as soon as possible. One time, we made a reservation at a restaurant that was actually closed. But no one told us. So we had to find a table at another restaurant within the shortest delays possible.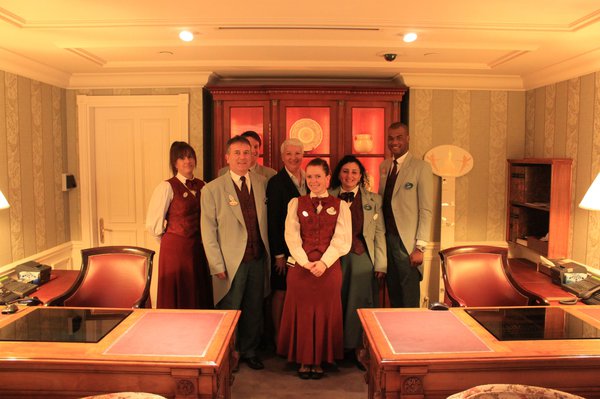 DD: What is the major skill of a Castle Club Cast Member?

YB: Flexibility, because we should be able to handle any situation.
DD: Which are the busiest moments of the year / day?

YB: The busiest season is Christmas, of course! We are almost fully booked every evening. And each family has its own special requests. Our customers ask for a Christmas tree or they ask us to place the presents in the room before a certain time… I guess you could say we are Santa's little helpers, spreading Christmas cheer (laughter). The busiest time of the week is the weekend: Saturday for the arrivals and Sunday for the departures.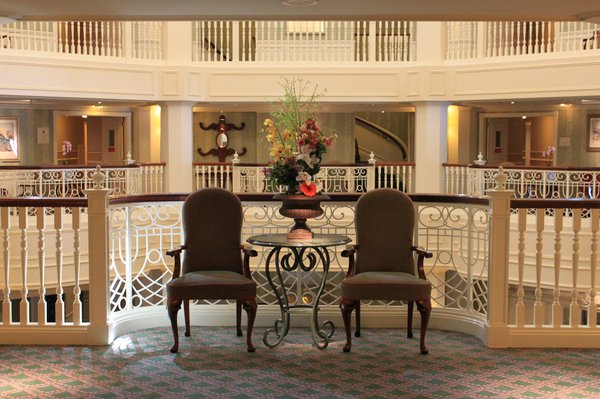 DD: Why did you chose to become a Castle Club Cast Member?

YB: I have chosen the Castle Club because I love taking care of my Guests and working in the luxury hotel industry.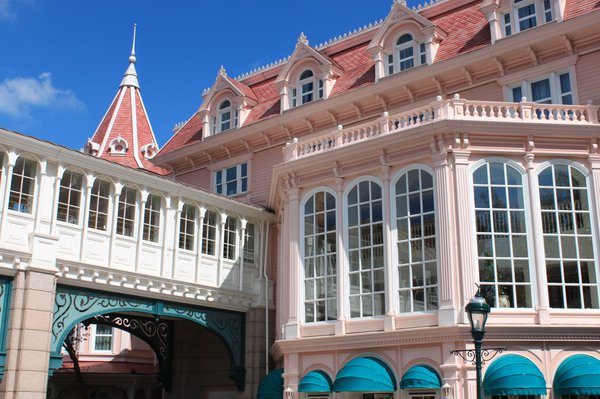 DD: What was your most memorable experience as a Castle Club Cast Member?

YB: I think one of the most magical moments was when I helped a Guest propose to his future bride. Afterwards, they decided to celebrate their wedding in the Castle Club. It's a very nice memory that will last forever!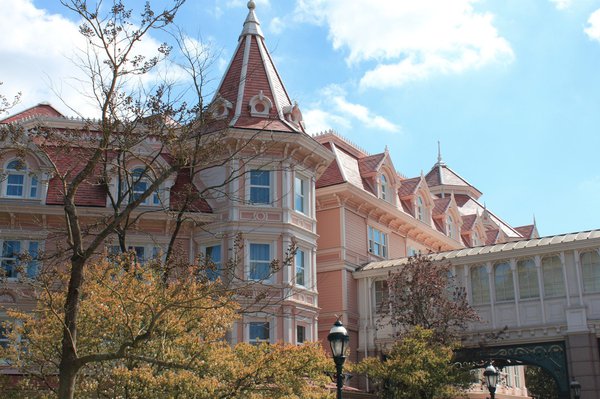 DD: When did you join Disney? What did you do before working at the Castle Club?

YB: I joined Disney in 2008. I first worked in Hotel Santa Fé. After four years, I joined the Disney Cruise line. I stayed there for eight months. Then I went back to Disneyland Paris and I joined the Disneyland Hotel team and later the Castle Club. I have now been working here for two and a half years.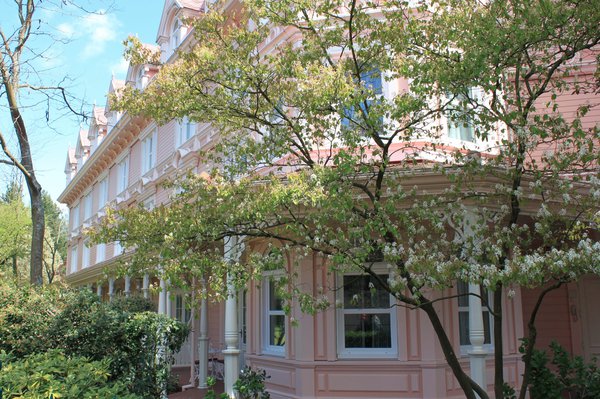 DD: I see you're wearing a blue name tag. What does the color of your name tag signify?

YB: I'm really proud to wear that blue name tag! It represents the Walt Disney Legacy Award that I won when I worked in Hotel Santa Fé. I was recognized by my fellow Cast Members for the way I uphold Disney's tradition of excellence and represent a commitment to the values prized by Walt himself. It was a great honor!