The Grand Opening of Disneyland
After one full year of rigorous construction demands and a total investment of $17 million, the gates of Disneyland opened for its first guests on Sunday, July 17, 1955, 14h EDT. A special 'International Press Preview' event was held, which was only open to invited guests.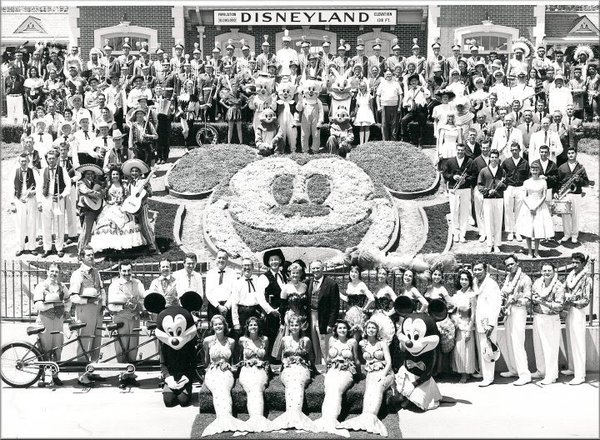 Six thousand invitations to the Grand Opening had been mailed to studio workers, construction workers, the press and officials of company sponsors.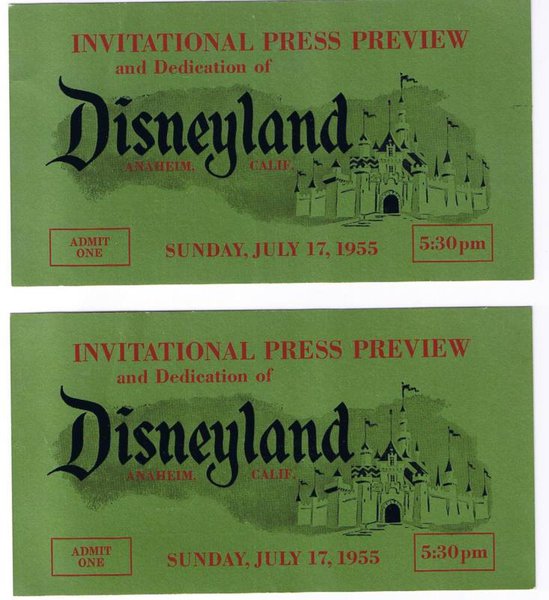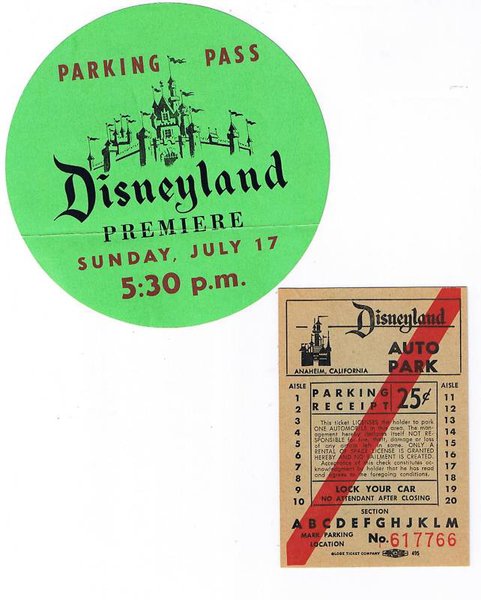 The highly anticipated Opening Day festivities, including the dedication and a parade, were covered by ABC with a 90 minute live special, 'Dateline Disneyland', broadcasted between 7h30 and 9h p.m. EDT and hosted by television personalities Art Linkletter, Ronald Reagan and Bob Cummings.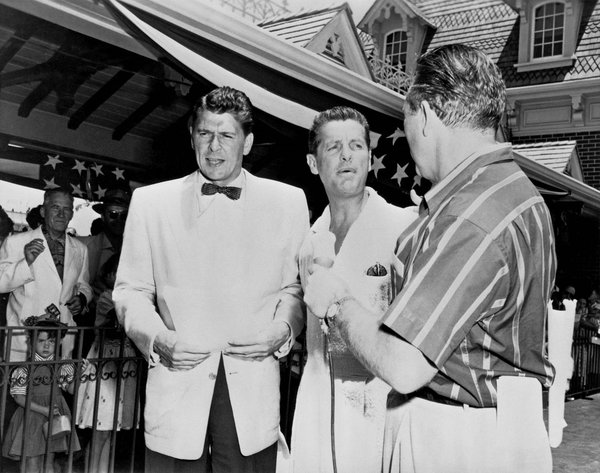 At the time, it was one of the largest and most complex live broadcasts ever. Ninety million viewers watched the coverage of the unveiling of the world's most fabulous kingdom.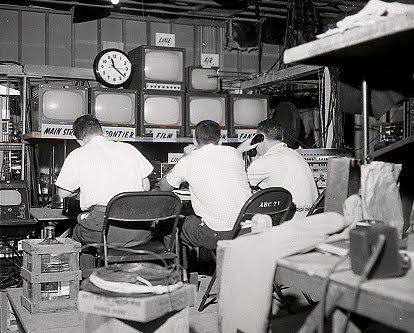 On day one, the Disneyland Park offered five themed 'lands' with a total of 20 attractions.
Adventureland & Frontierland.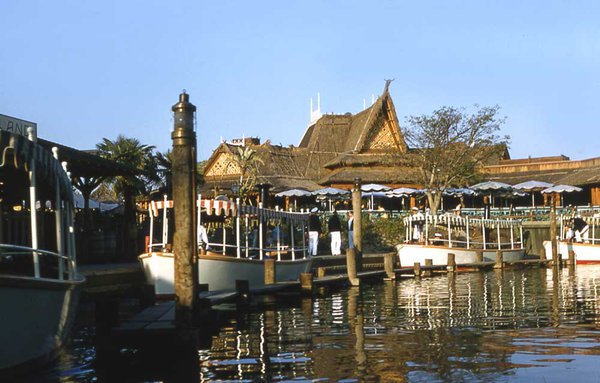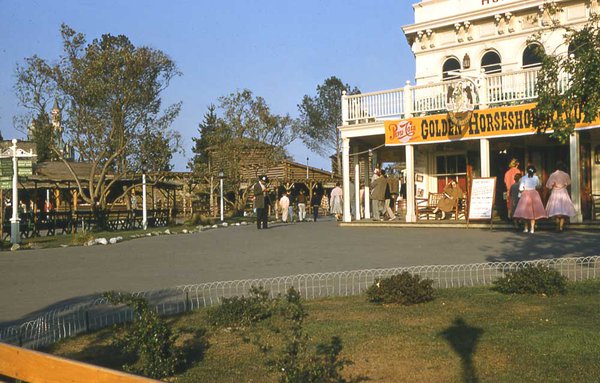 Fantasyland, Tomorrowland and Main Street USA.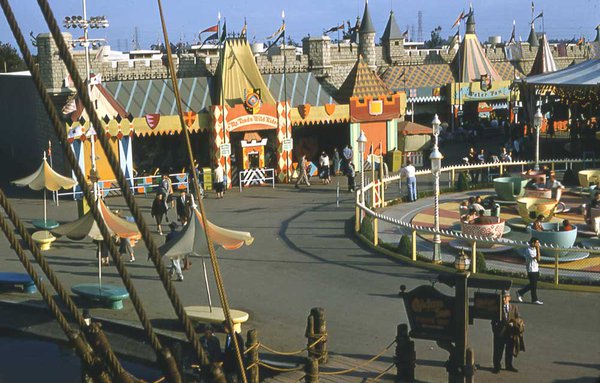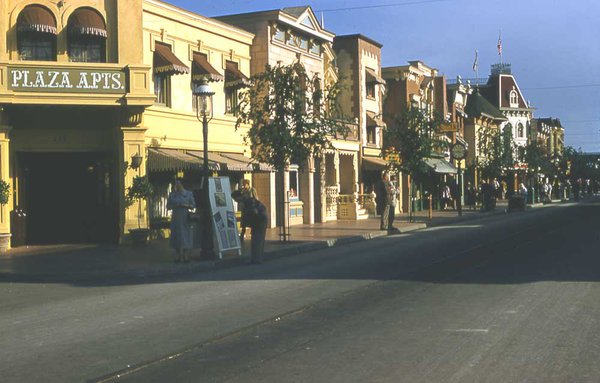 But as the gates opened, all was not quite ready. Workmen were still planting trees and in some areas paint was wet to the touch. The asphalt on Main Street USA that had been poured just that morning was so soft that the spiked heels on woman's shoes sank in.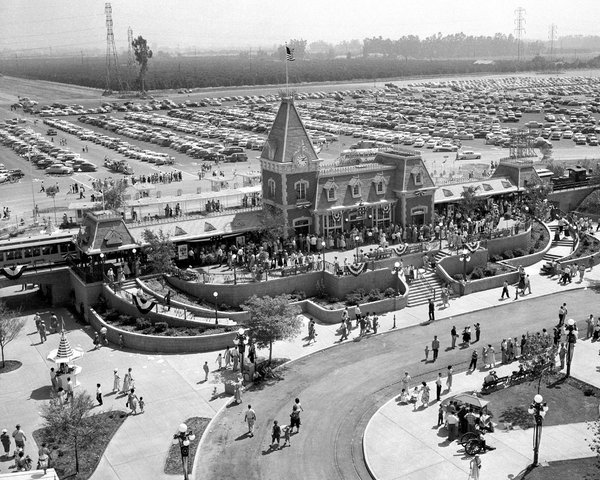 The event did not go smoothly. The park was overcrowded as the by-invitation-only affair was plagued with counterfeit tickets. Only 11,000 people were expected to show up, but by mid-afternoon, over 28,000 ticket holders were heading for the Disneyland, causing unprecedented traffic jams.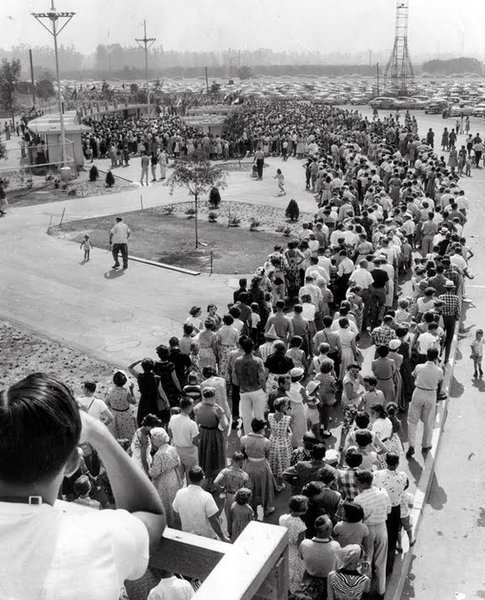 Southern California was suffering from a record heat wave with temperatures of over a 100 degrees Fahrenheit. A plumbers' strike left many of the park's drinking fountains dry. Rides broke down shortly after opening and restaurants and refreshment stands ran out of food and drink. A gas leak in Fantasyland caused Adventureland, Frontierland, and Fantasyland to close for the afternoon.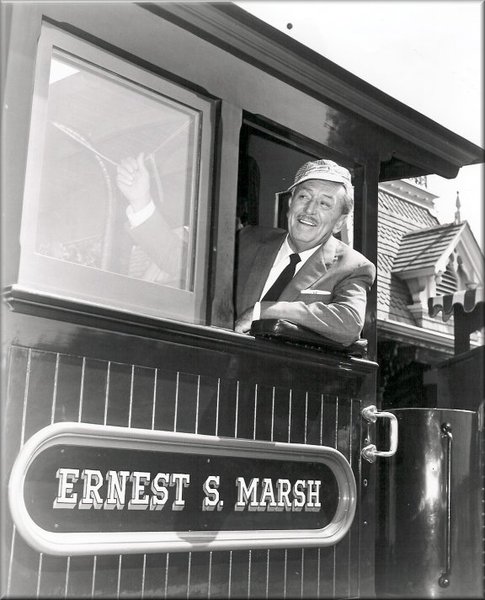 During the event, Walt Disney didn't know about all the things that were going wrong. His attention was consumed by the 'Dateline Disneyland' live broadcast. It wasn't until the following day that he became aware via press accounts of what had happened.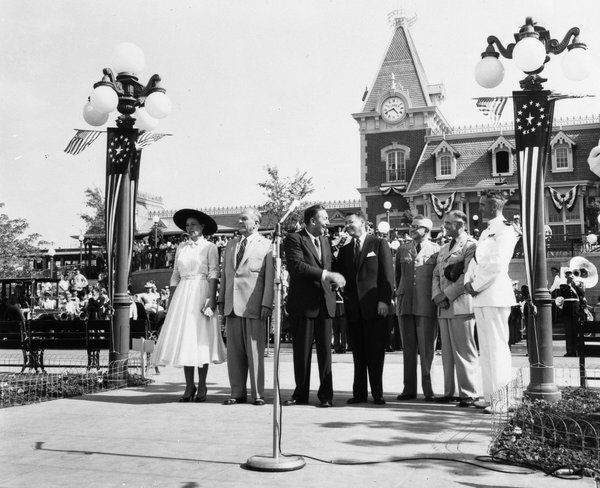 Walt and his staff immediately took the necessary measures to deal with the problems of low ride capacity, congested walkways, traffic jams and slow food service. The press was invited back for a private "second day" to experience the true Disneyland.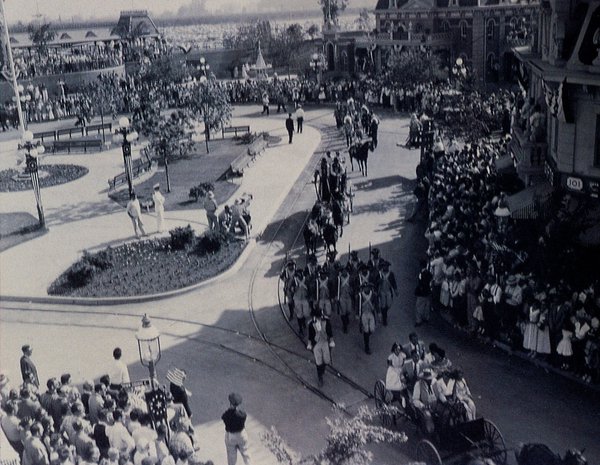 Disneyland Park opened to the public on Monday, July 18, 1955 at 10 a.m. By 2 o'clock in the morning, people were already lining up outside the park's gates. The first person to buy a ticket and enter the park was David MacPherson. He got admission ticket number two, as Roy O. Disney arranged to pre-purchase ticket number one.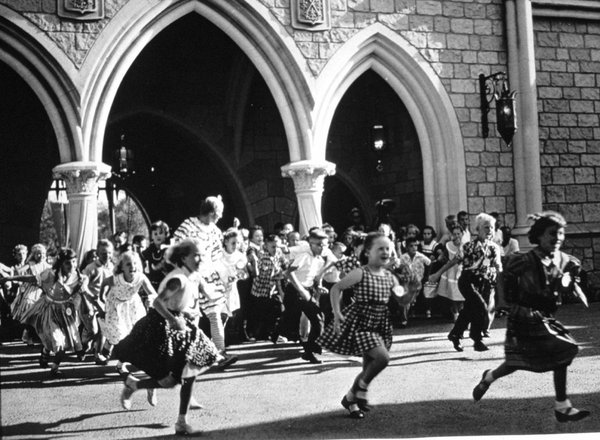 Walt Disney had an official photo taken with two children, Christine Vess Watkins and Michael Schwartner.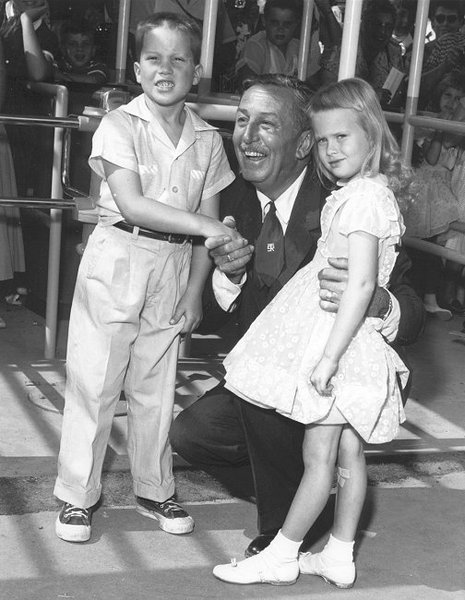 Today, more than 55 years later, Disneyland has become a cultural phenomenon. Even though Walt Disney left us tome time ago, his legacy still lives on in the magical world he created. Disneyland truly proved to be a source of joy and inspiration to you, me and all of us!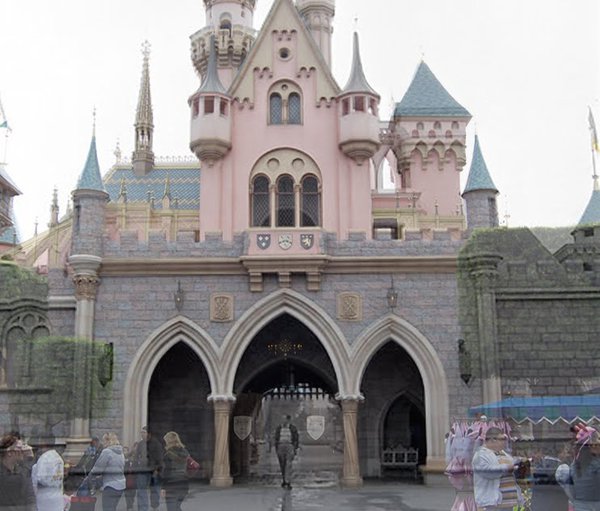 So remember Walt, next time you walk into his footsteps towards that castle courtyard.
I certainly will.
Credits
Photos:
Tom Simpson
Neato Coolville
The Walt Disney Archives