Invitation to Grand Opening Euro Disney Resort
In the winter of 1991/92, the Walt Disney Company invited hundreds of journalists, dignitaries and VIP's to attend the Grand Opening of the Euro Disney Resort on April 10, 11 and 12, 1992.
People were sent a tri-fold cardboard invite with beautiful three-dimensional 'Sleeping Beauty Castle' artwork in the center and an embossed Mickey Mouse on the front.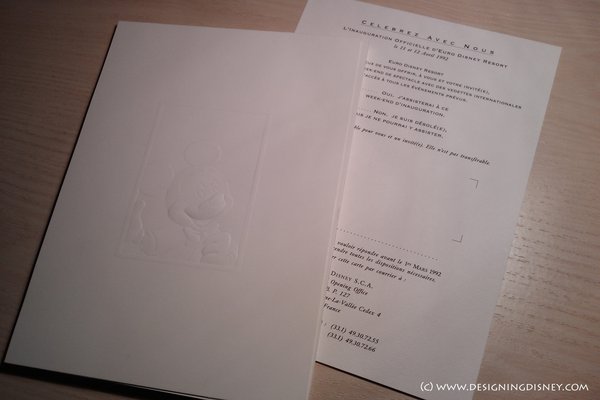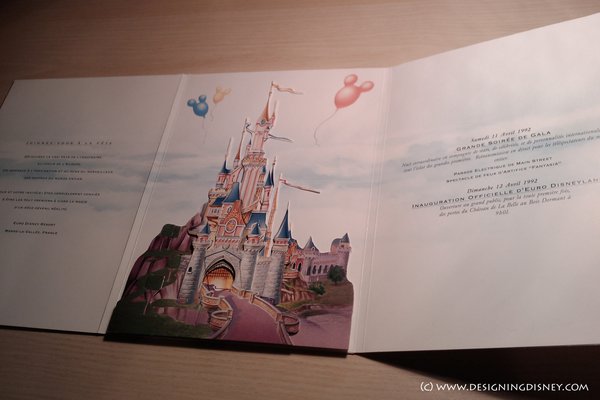 The invitation came in a heavy cardboard folder, measured unfolded approximately 18" x 8" (folded 6" x 8") and was 1/4" thick. It stated the following:
"Celebrate! The real land of make-believe in the heart of Europe. Dedicated to the imagination and wonder of people everywhere. You and a guest are cordially invited to be the very first to enjoy the magic of a dream-come-true: The Euro Disney Resort, Marne-la-Vallée, France."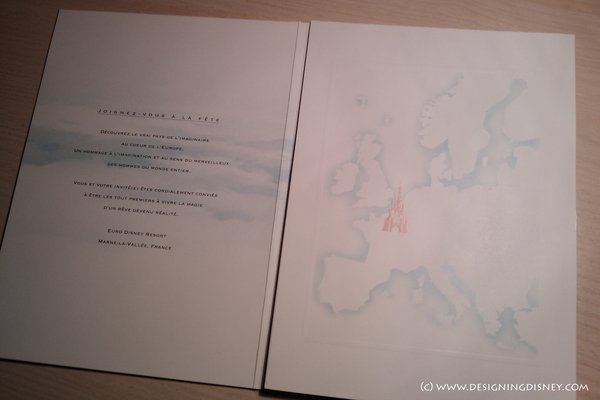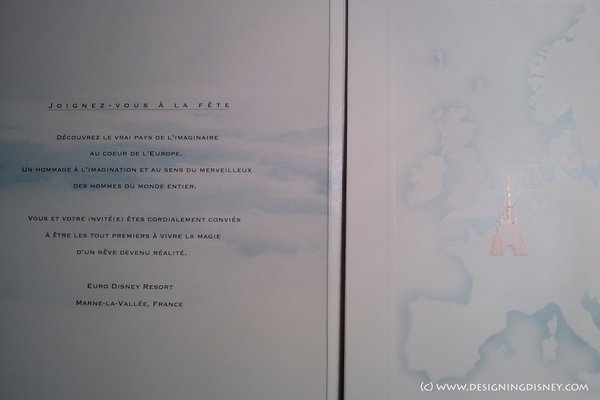 All invitees were welcome to join in the following celebrations:
Saturday Evening, April 11, 1992
The Gala Celebration
"A spectacular night with celebrities, dignitaries and glittering events televised live to a worldwide audience featuring the Main Street Electrical Parade and the 'Fantasia' fireworks spectacular."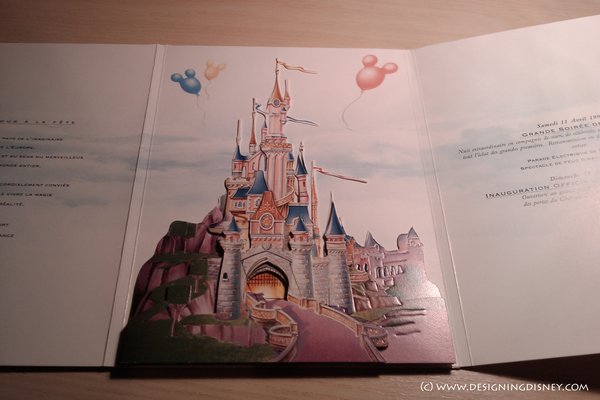 Sunday, April 12, 1992.
The Grand Opening of Euro Disneyland
"Opening the gates of "Le Château de La Belle au Bois Dormant" to the public for the very first time at 9:01 a.m."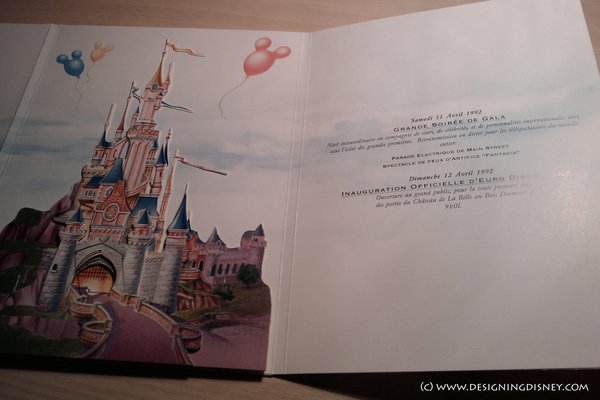 Only the happy few were invited to the Grand Dedication of the Euro Disney Resort as well, as evidenced by the following different version of the invitation.
Friday Evening, April 10, 1992
The Grand Dedication of the Euro Disney Resort
"Join us for a star-studded evening of spectacle and pageantry as we celebrate the Hotel New York, the New Port Bay Club, the Sequoia Lodge, the Hotel Cheyenne, the Hotel Santa Fé, Festival Disney Entertainment Center and Buffalo Bill's Wild West Show."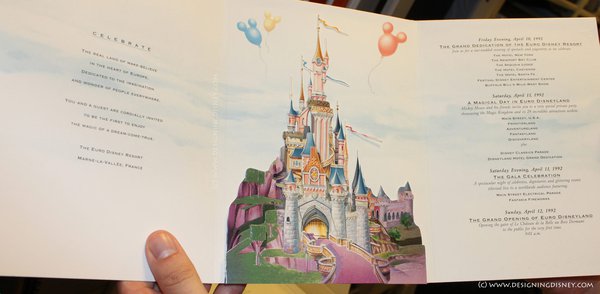 Saturday, April 11, 1992
A Magical Day in Euro Disneyland
"Mickey Mouse and his friends invite you to a very special private party showcasing the Magic Kingdom and its 29 incredible attractions within: Main Street USA, Frontierland, Adventureland, Fantasyland, Discoveryland, Disney Classics Parade and the Disneyland Hotel Grand Dedication."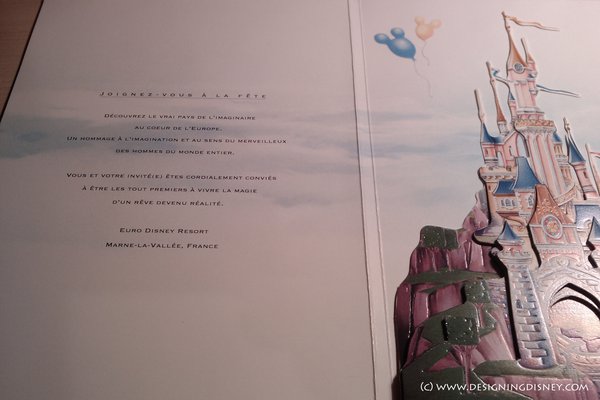 At the back of the invitation, the (original) Official Partners of the Euro Disney Resort were listed: American Express, BNP, Coca Cola, Esso, Europcar, France Télécom, IBM, Kodak, Mattel, Nestlé, Philips and Renault.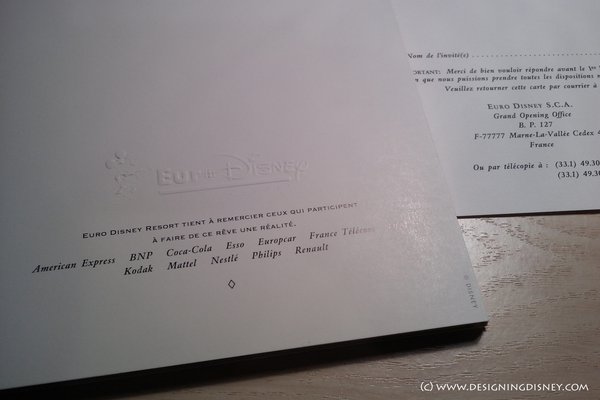 Invitees were required to confirm their attendance during the Grand Opening before March 1, 1992 by returning the RSVP card mailed with the invitation.