Stars above Main Street USA
You will, I am sure, all agree with me that the Disneyland Park in Paris is the most beautiful and charming theme park in the Disney universe. But to transform the sugar beet fields of Marne-la-Vallée into this place of wonder, more was needed than simply "a bit of pixie dust". The Disneyland Park in Paris is the result of the hard work of many talented individuals.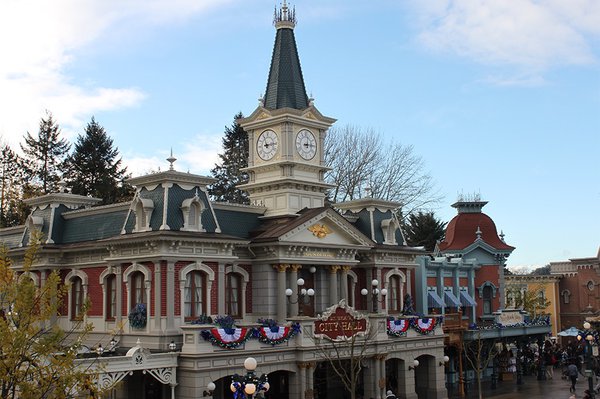 In this article, we want to pay tribute to the people who were involved in the planning, design and construction of Disneyland Paris (more than) twenty-five years ago. They are the stars of our 2017 Christmas series "A Christmas to Remember".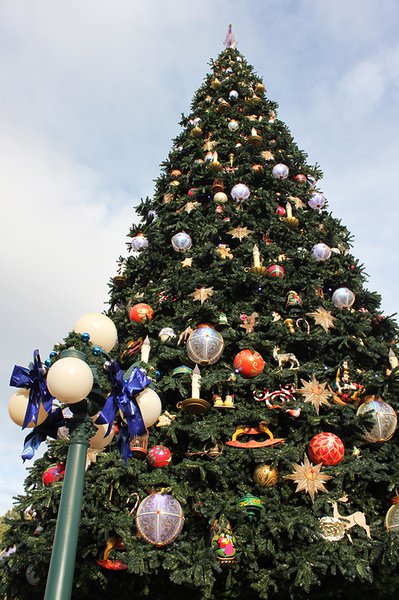 The names of a lot of people that played an important role in the creation of Disneyland Paris were painted on the windows of the buildings on Main Street USA. According to mister Eddie Sotto (Show Producer Main Street USA), the list of names was generated by mister Marty Sklar, based on the input from many, from operations people to Walt Disney Imagineers.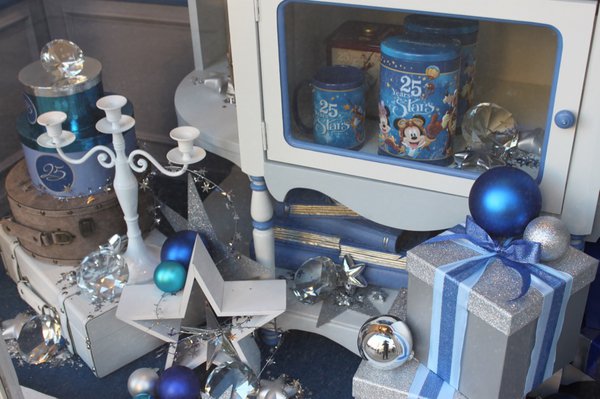 Mister Sotto had to group the names and wrote the copy for a lot of windows. All texts had to be reviewed by mister Sklar and in some cases by the recipient (like the copy about mister Michael Eisner that can be seen on a window above the Emporium).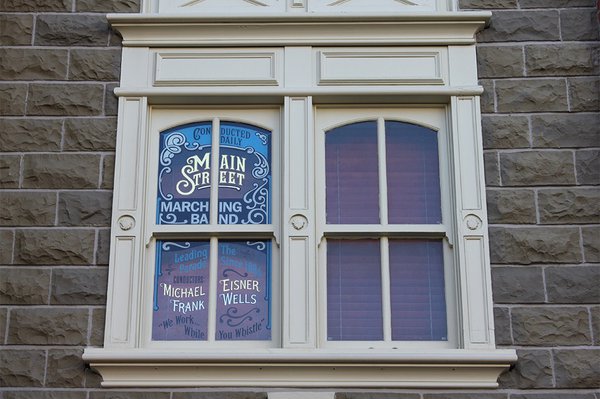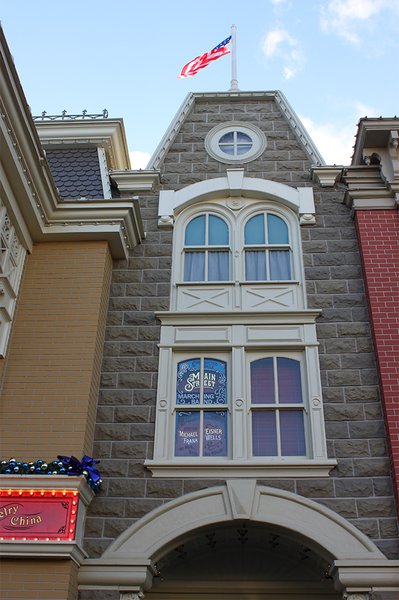 Now, let's take a walk right down the middle of Main Street USA. During our little tour, we'll point out some noteworthy windows. So, stay close to the group and follow the tour guide!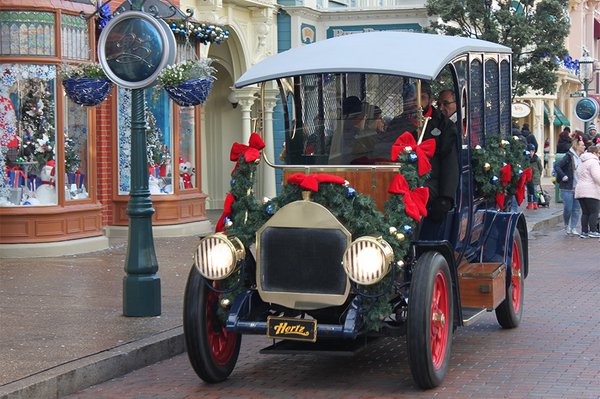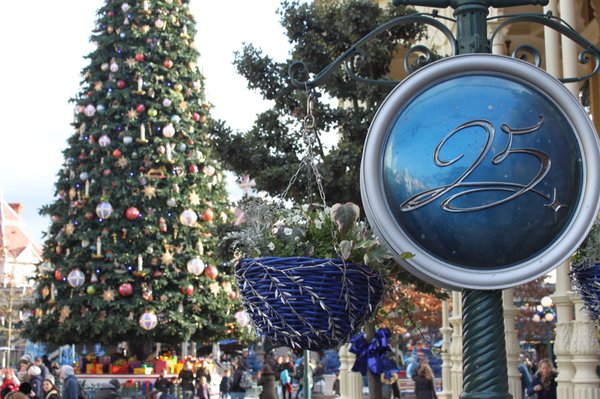 If you've been reading this website for a while, some of the names that are featured on the windows will sound familiar to you.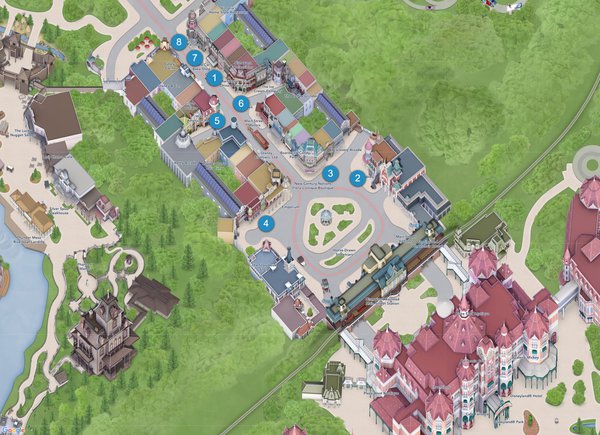 Tony Baxter & Marty A. Sklar (Above "Main Street Gazette", map N°1)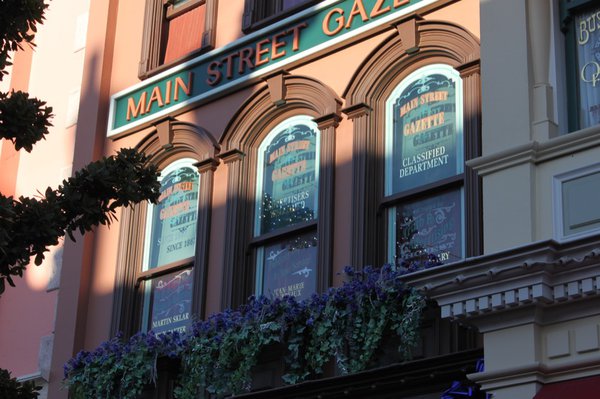 Eddie Sotto, Jeff Burke, Chris Tietz, Tom Morris & Tim Delaney (Above "Ribbons & Bows Hat Shop", map N°2)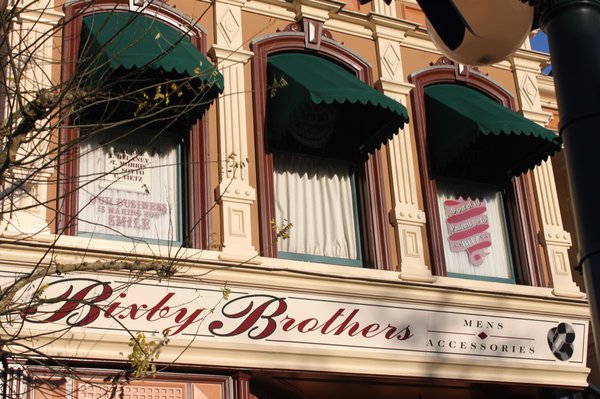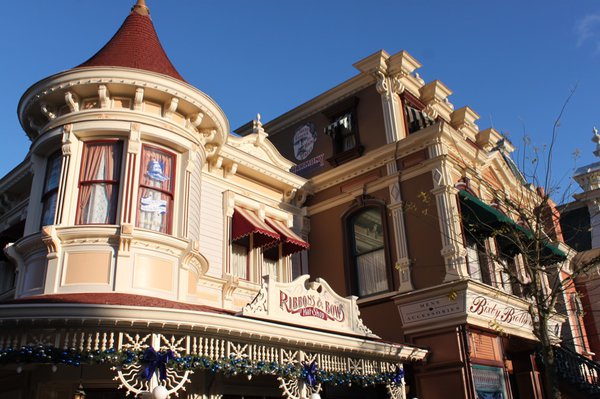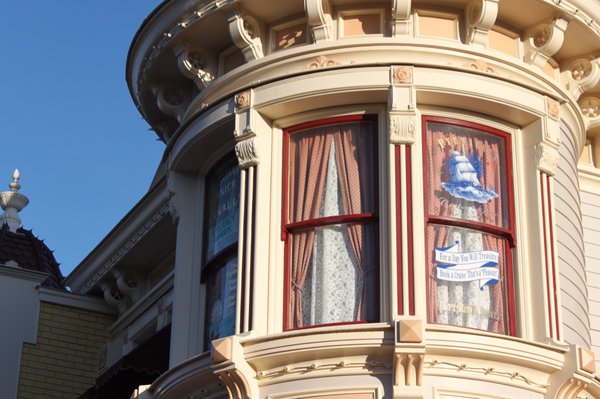 Other names have almost been forgotten by the Disney fan community.
James Cora (Above "New Century Notions – Flora's Unique Boutique", map N°3)
Mister Cora was responsible for the selection of the construction site, the creation of the master plan and the negotiations on the agreements with the French government. As Executive Vice President, he oversaw the construction and opening of Euro Disney.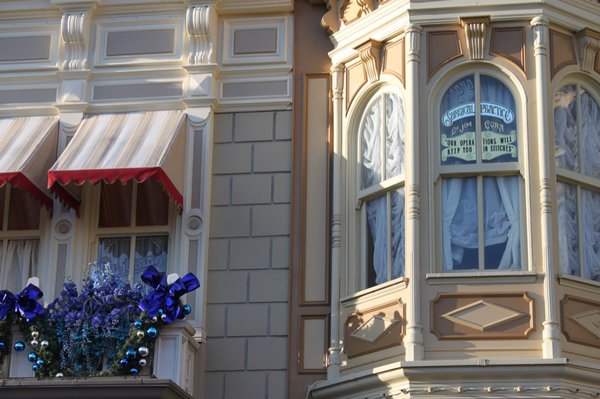 Stanley 'Mickey' Steinberg (Above "New Century Notions – Flora's Unique Boutique", map N°3)
According to Eddie Sotto, mister Steinberg was truly the Walt Disney Imagineering project supervisor that got the whole development built. All the designers worked directly for him. Mister Sotto fondly recalls that 'Mickey' was "both our hero and our general".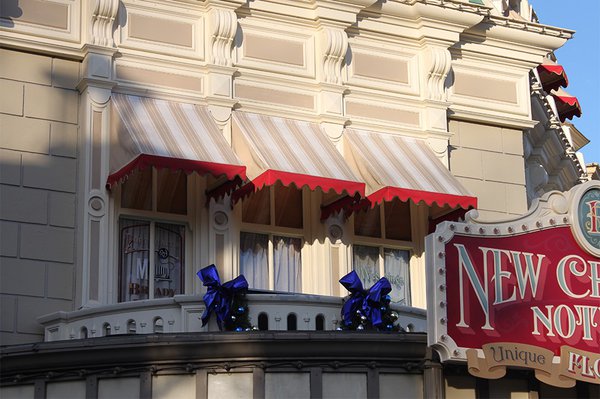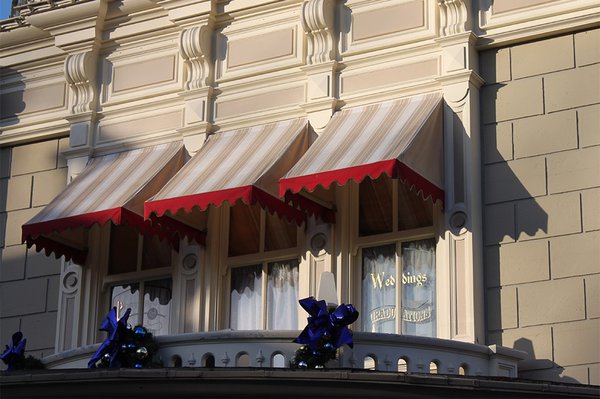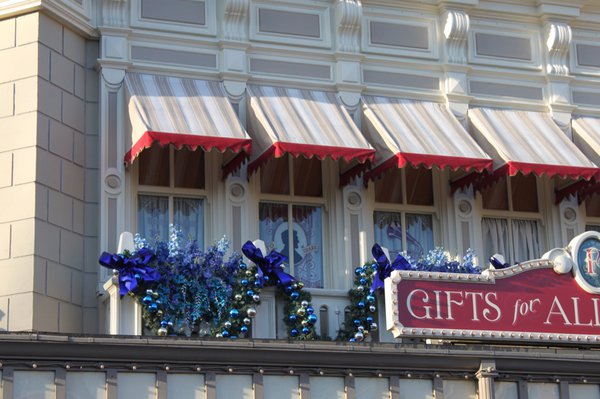 Jerry Conrad & Daniel Branchoff (Above "Emporium & Liberty Arcade", map N°4)
Mister Conrad and mister Branchoff oversaw the development of Euro Disney's green spaces.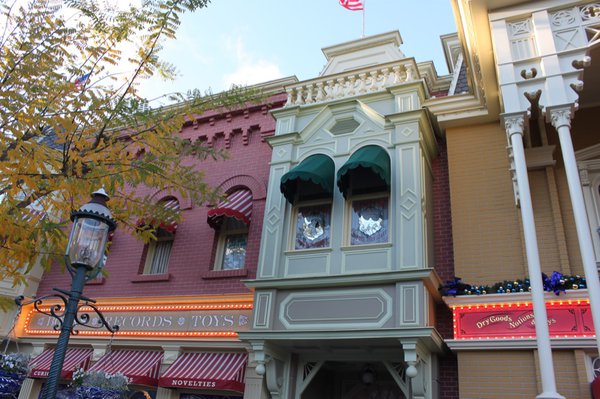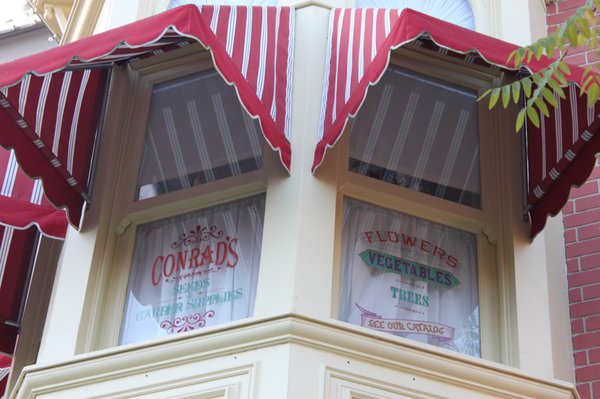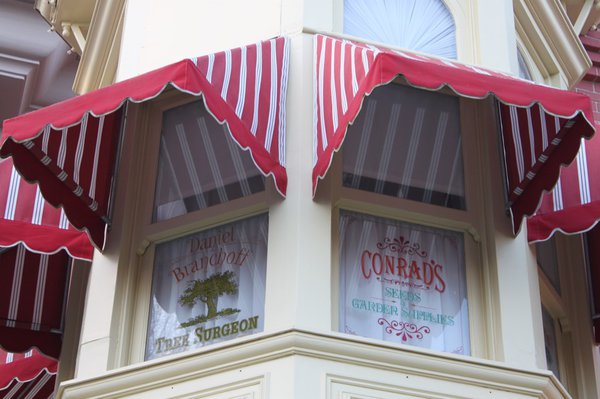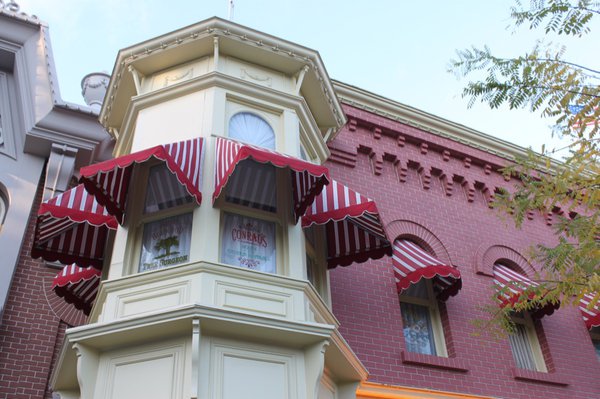 Eric van Dijk (Above "Bixby Brothers", map N°5)
Mister van Dijk was Show Producer of the Euro Disney Guest Entry Sequence. He recently passed away. Our article "Designing the Disneyland Paris Toll Plaza" was published in his memory.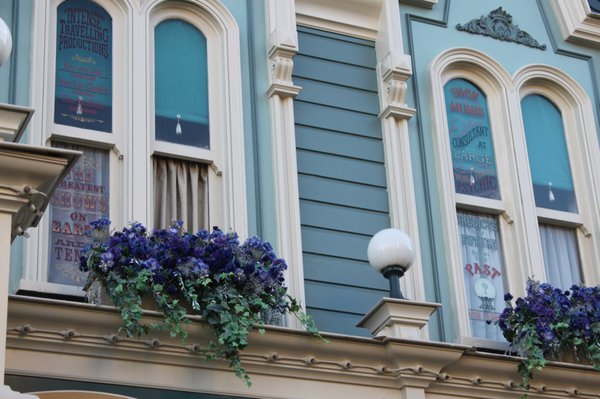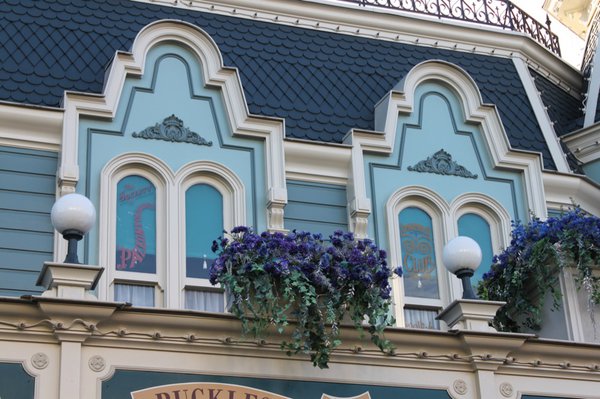 Joe Shapiro (Above "Bixby Brothers", map N°5)
Mister Shapiro was general counsel for The Walt Disney Company and chief negotiator in the construction, financing and operation of Euro Disney.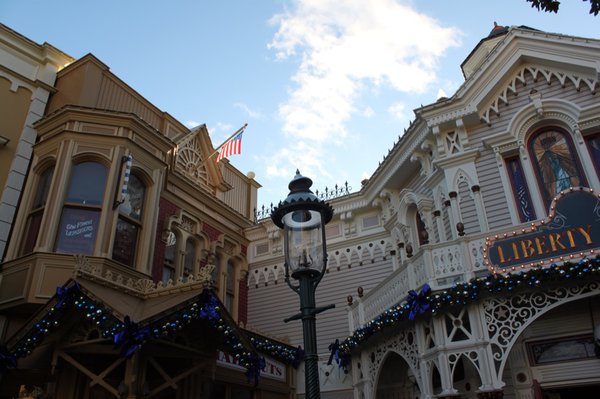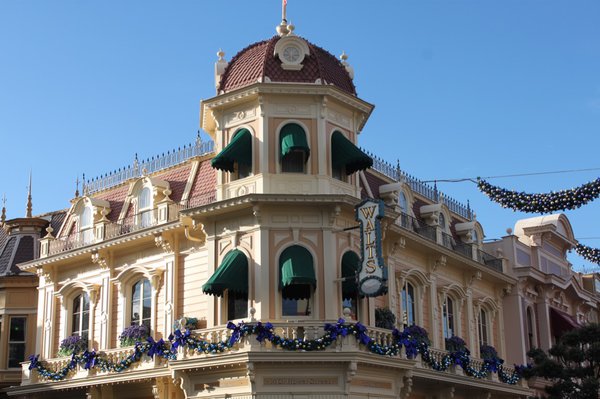 Orlando Ferrante & Wayne Jackson (Above "Market House Deli", map N°6)
Mister Ferrante and mister Jackson supervised show and ride engineering, fabrication and installation.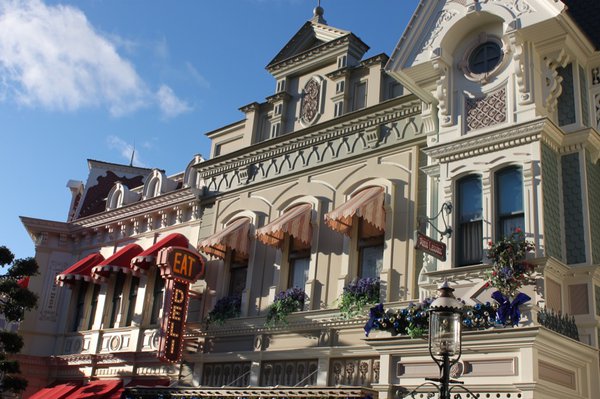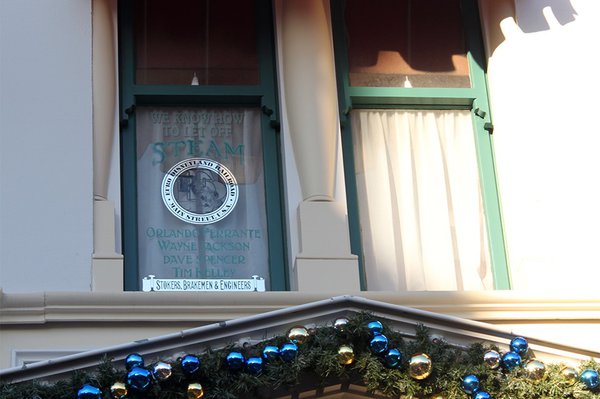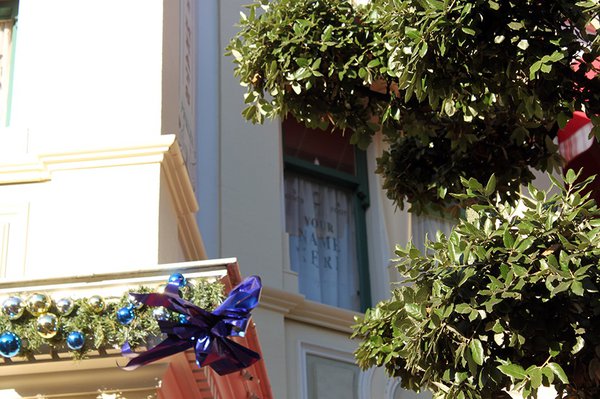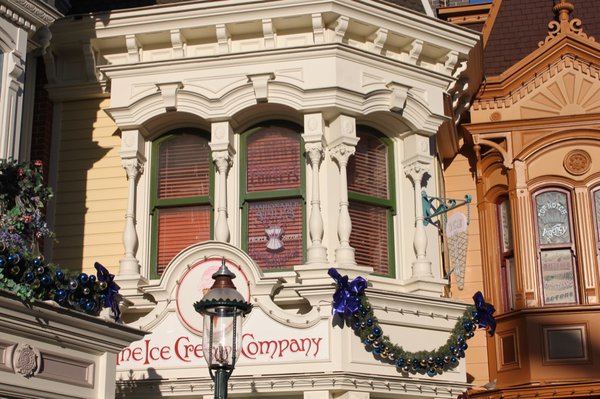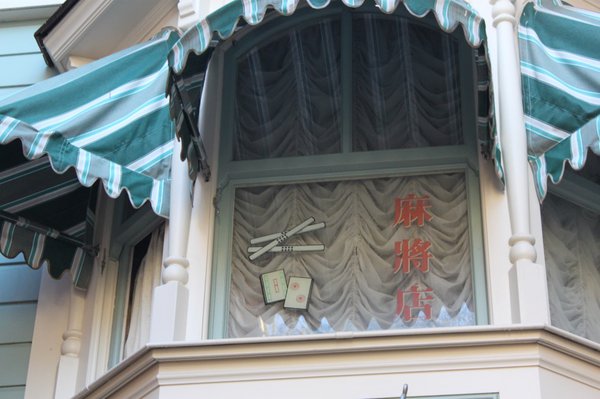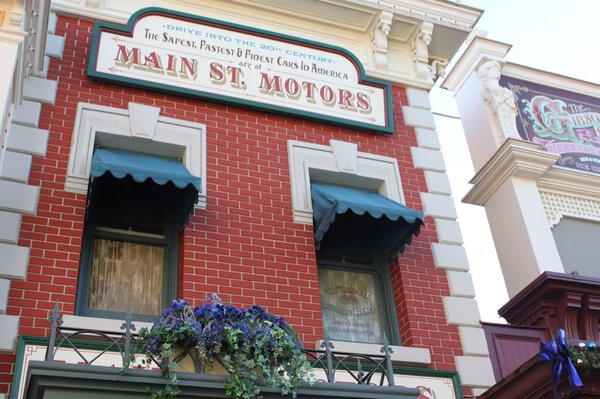 Ron Esposito, Skip Lange & John Olsen (Above "Cable Car Bake Shop", map N°7)
Mister Esposito, mister Lange & mister Olsen worked on show set installation, the fabrication and painting of rockwork and the finishes and facades of show-related materials. They made sure that all lands got a coherent look and feel.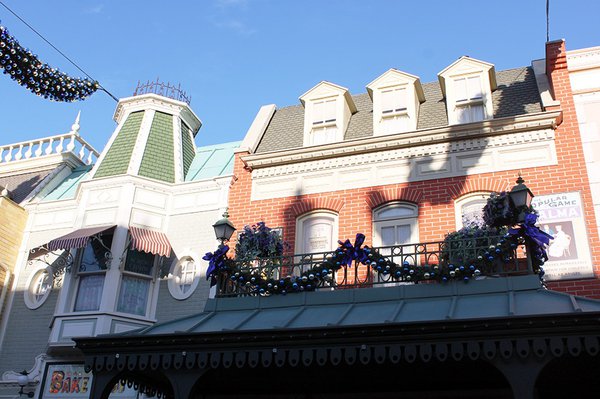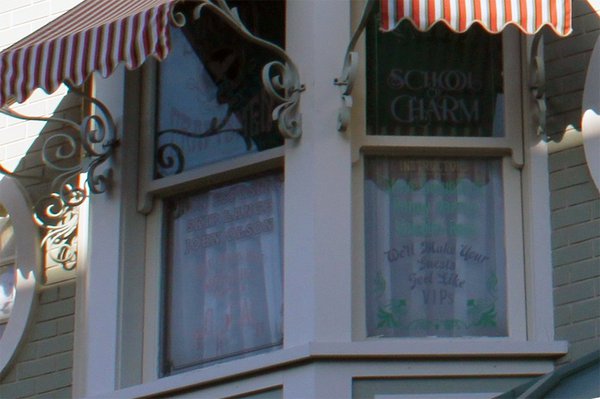 Bill Gair (Above "Casey's Corner", map N°8)
Mister Gair worked in Park Operations and represented their interests in the design process.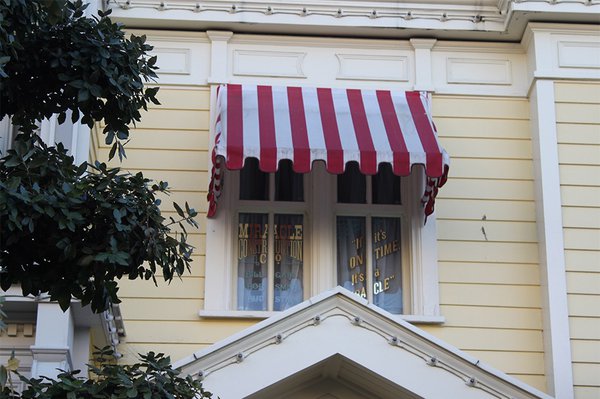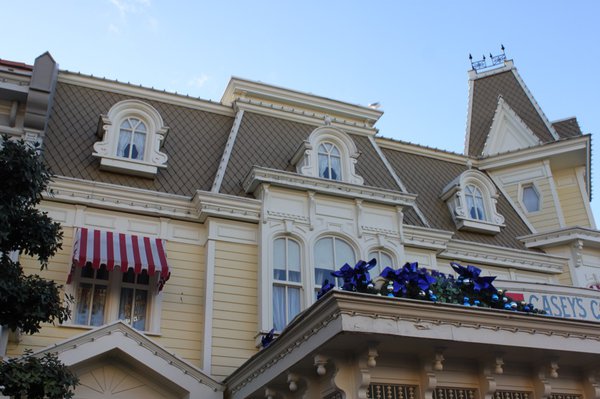 Bob Smith (Above "Casey's Corner", map N°8)
Mister Smith was a supervisor of the progress of architectural design park wide. All of the drawing packages were submitted through him and then on through the French approval process.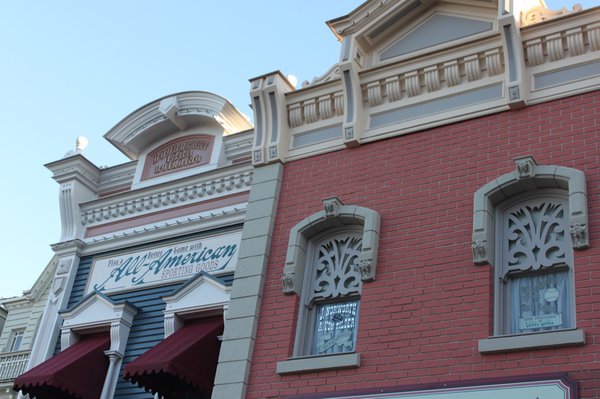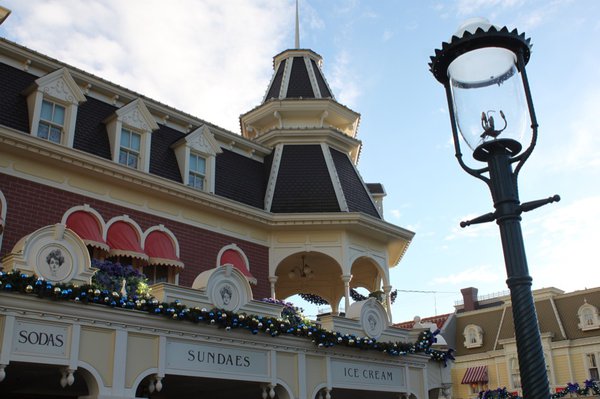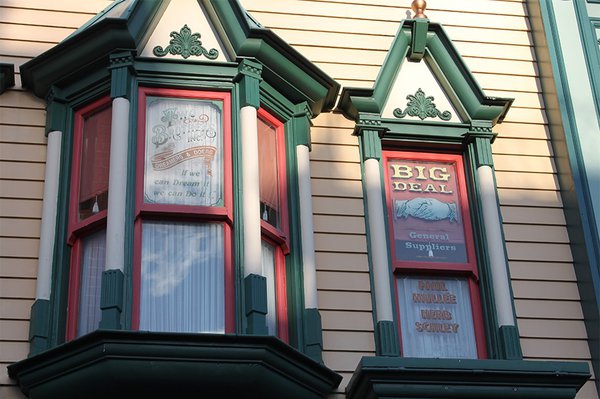 Not everyone that was involved in the planning, design and construction of Disneyland Paris is mentioned in the aforementioned list. Trying to do so is a difficult, if not impossible task to do. After all, hundreds of people were involved in the Euro Disney project.
Nevertheless, we want to thank every single person who contributed in making the Disneyland Paris dream a reality. And we encourage the Disney management to honor new people with a window on Main Street as well. Because since opening day, many others have done or are doing (in an often-challenging environment) their very best in keeping the Parks in the best possible condition. They deserve our appreciation too. They are stars!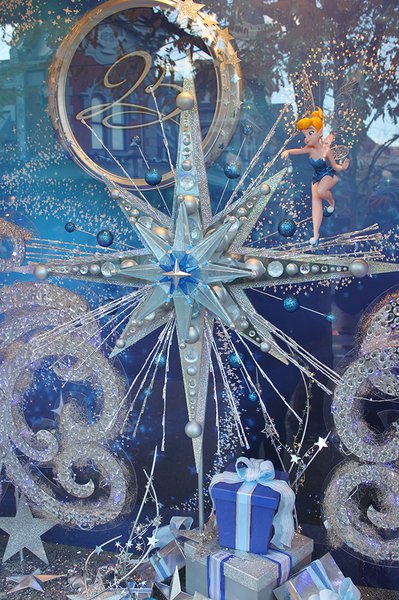 We hope you had a Christmas to remember. And we wish you a fun and safe end of the year.
See you all in 2018!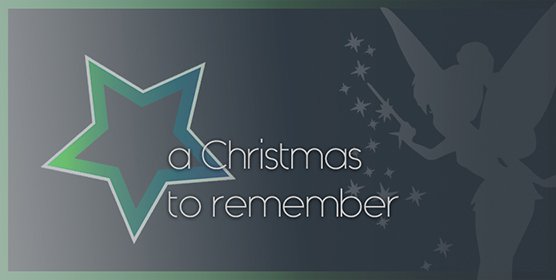 We would like to thank mister Eddie Sotto for his kind help in writing this article.