DLP Twentieth Anniversary Celebrations – Photos & Review Part 2
Last week, we highlighted the most important initiatives (amongst others " Disney Dreams ") taken by Disneyland Paris at the occasion of its twentieth anniversary.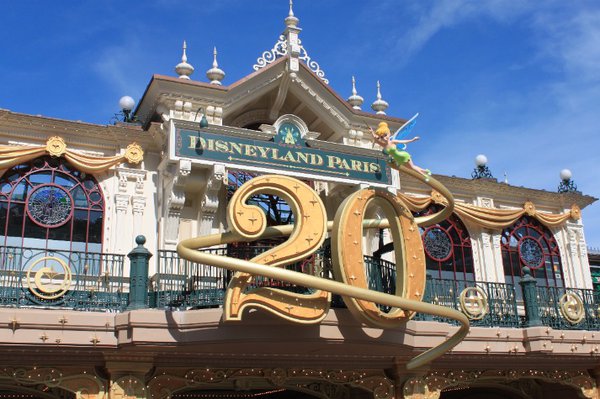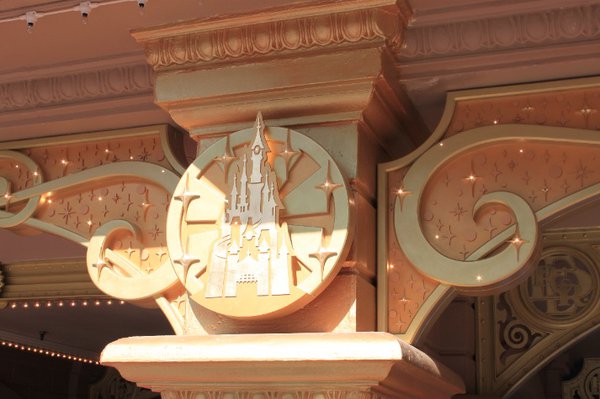 There are however many more initiatives that will please both the avid Disney fan and the every day visitor.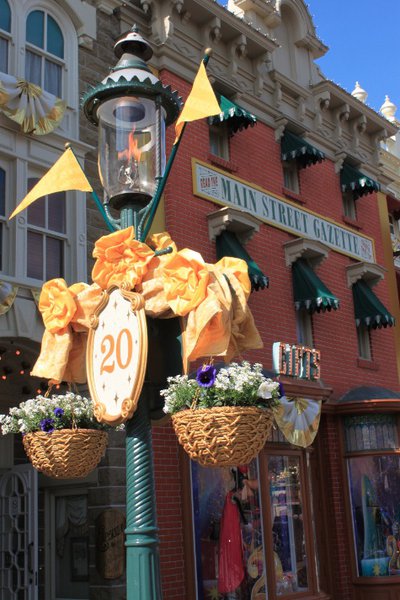 In today's article, we discuss the transformation of the "Once Upon A Dream" daytime parade and the opening of the new character meet and greet location "Meet Mickey Mouse".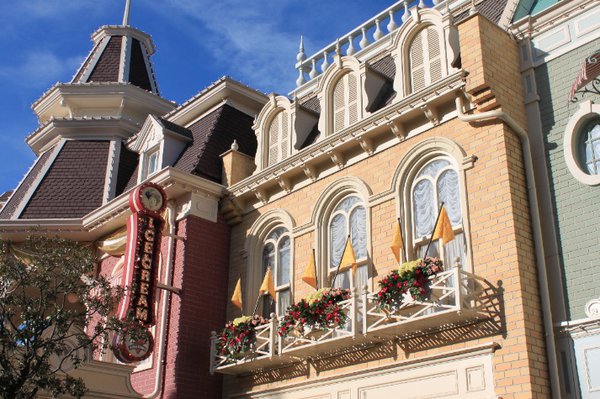 Disney Magic on Parade
To commemorate the twentieth anniversary of Disneyland Paris, the old "Once Upon A Dream" parade was thoroughly revamped and transformed into "Disney Magic on Parade".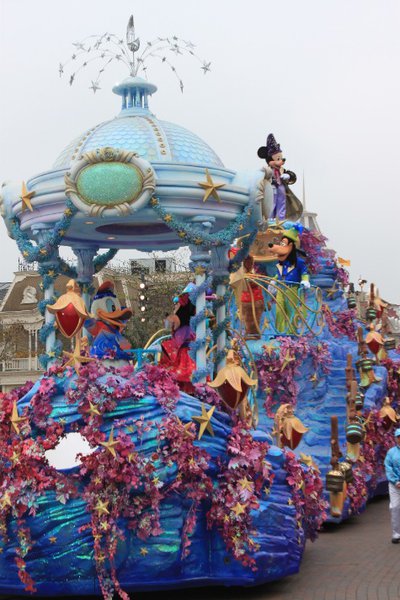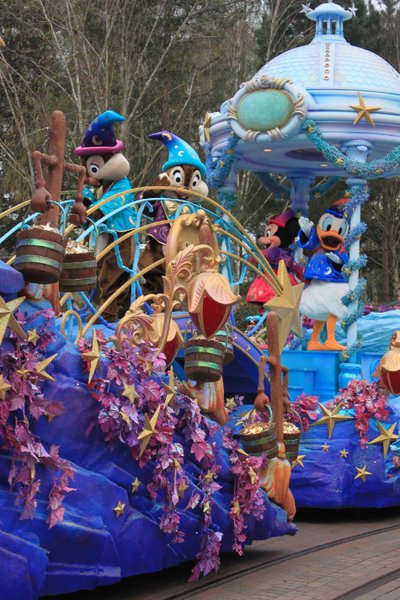 Some floats in the new parade got a complete, dazzling makeover while beautiful all-new costumes, music and choreography were added to the procession.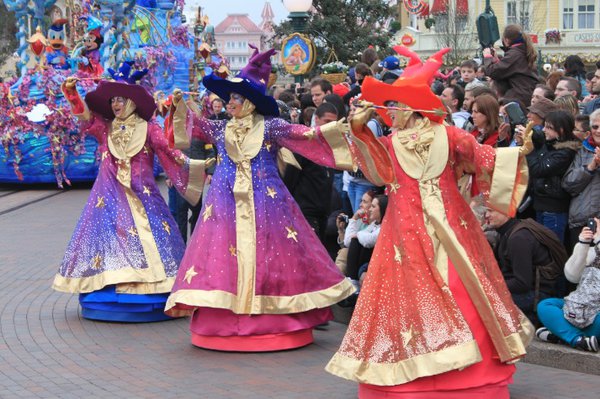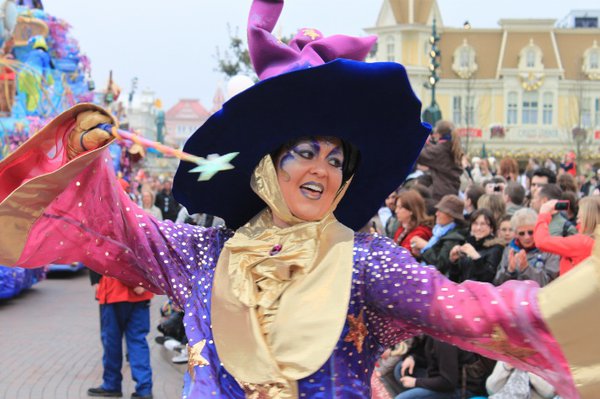 Only the opening ("Dreams of Imagination") and closing ("Dreams of Romance") floats of the "Once Upon A Dream" parade got a makeover. All the other floats remained virtually unchanged.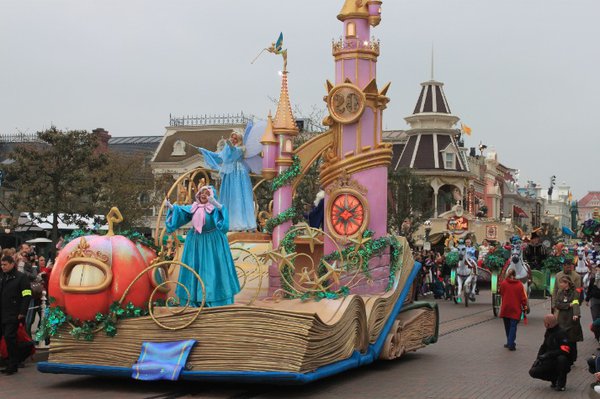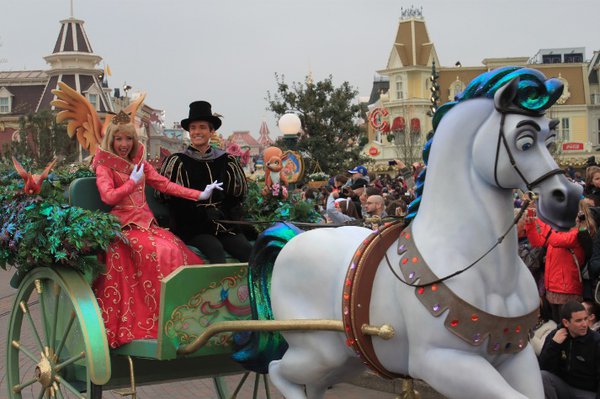 But why should that be considered a bad thing since the unchanged floats were still highly popular among the young and young at heart when the "Once Upon A Dream" parade closed in March 2012.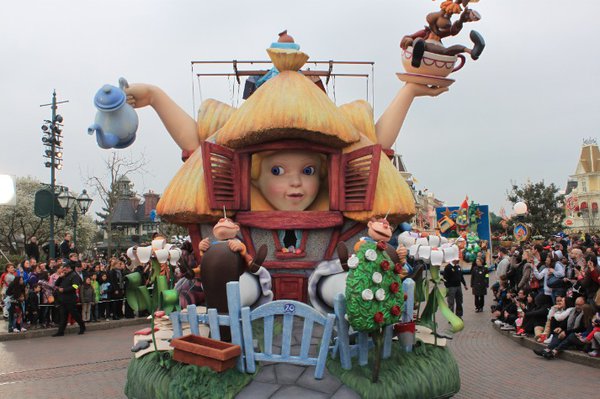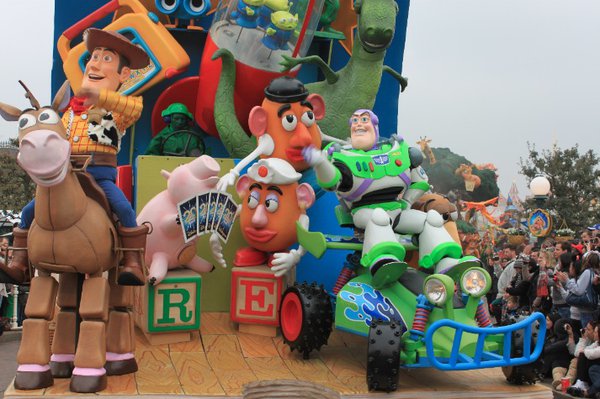 The transformation of the "Once Upon A Dream" parade into "Disney Magic on Parade" injects a new dynamism into the old daytime parade (making it even better) and gives visitors ample new things to look forward to when lining Main Street USA.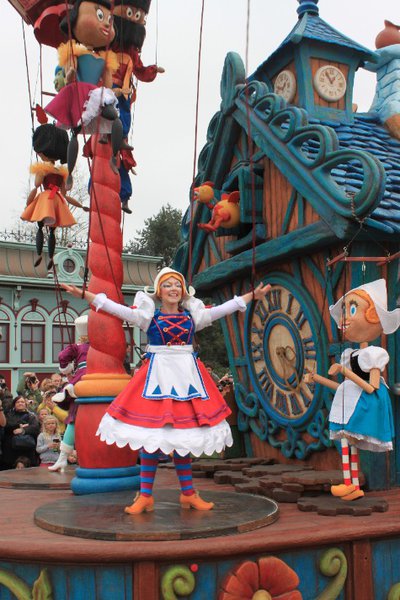 Meet Mickey Mouse
As from the end of May 2012, guests visiting the Disneyland Park will be able to stop by Mickey's new greeting spot located in the former "Fantasyland Festival Stage" building.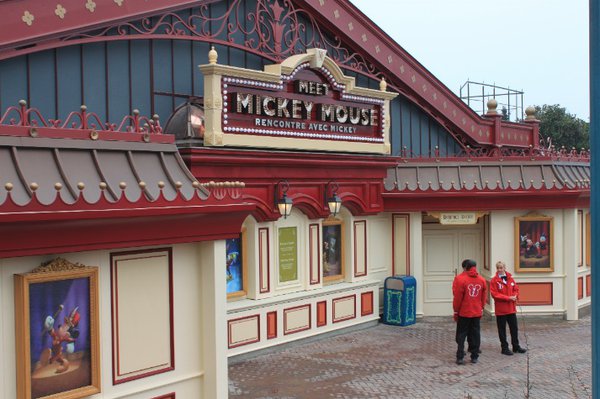 The new permanent meet-and-greet area takes its inspiration from its homonymous counterpart at the Magic Kingdom in Walt Disney World, Orlando, Florida.
Fantasyland Festival Stage has been re-imagined as a turn-of-the-Twentieth-Century theater where posters proclaim Mickey Mouse as the star of his own magic show. While touring the theater, guests can visit Mickey's decked-out dressing room and meet "the big cheese" himself.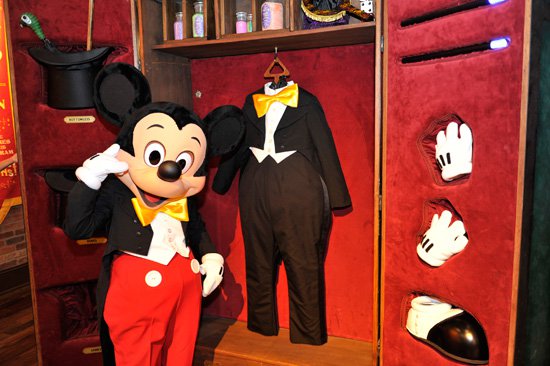 "Meet Mickey Mouse" will be a valuable addition to the Disneyland Park while it repurposes a venue that sat vacant for many years and gives guests the unique chance to spend some quality time with the mouse we all know and love.
On Saturday, March 31, the 'Designing Disney Research Center' crew had the unique opportunity to tour the unfinished meet-and-greet facility and talk to Paris-based Walt Disney Imagineer Laurent Cayuela (a loyal reader of this website!) about the project.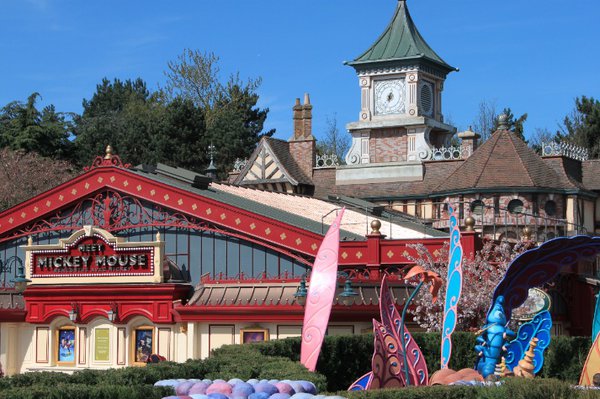 During the "hard hat tour", it became apparent that Laurent and his team have done their utmost to immerse guests in the story and make their visit as pleasant as can be.
Take it from me, the beauty of this new character meet and greet location will blow you away! So when you discover "Meet Mickey Mouse" in just a few weeks, promise to pay tribute to Laurent by taking the time to admire the astonishingly detailed (and historically correct) scenery.
Slow down, there is no need to hurry. There will be enough Mickey for everyone!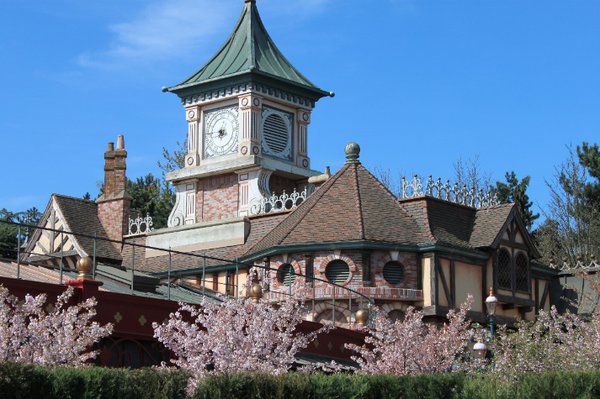 Impressions of the "April 12" celebrations
Opening Ceremony and Cast Member Flash Mob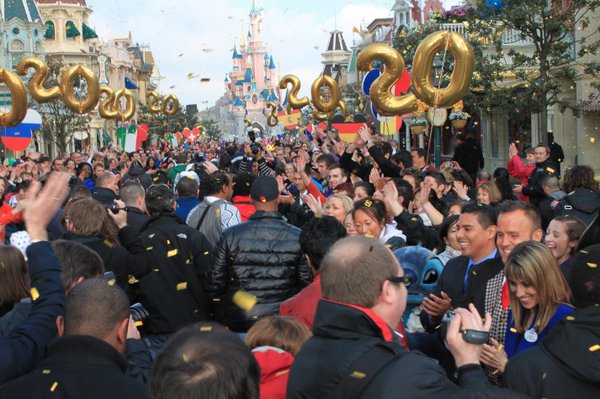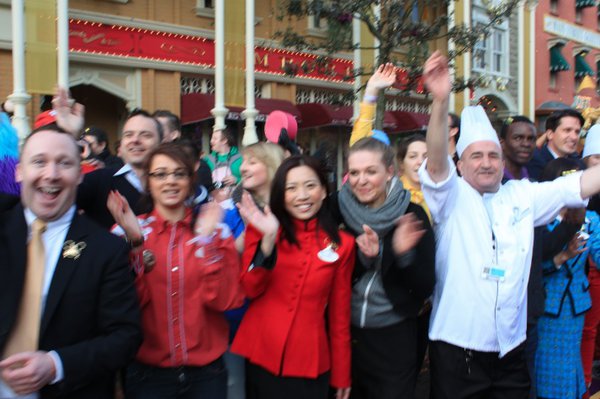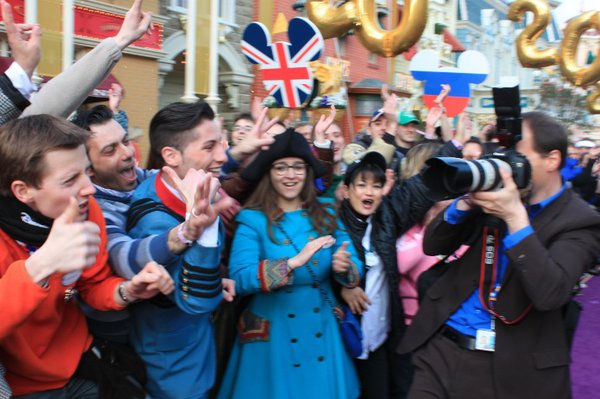 "From Concept to Reality" Master Class with WDI mister Tony Baxter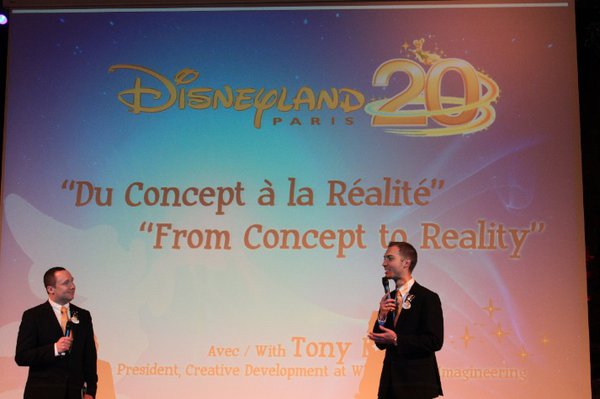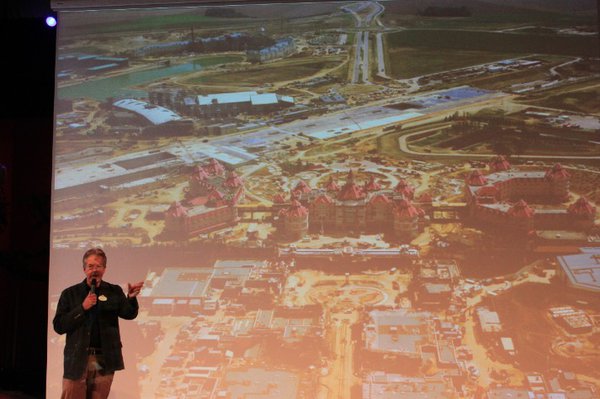 "Fantasyland Celebrates" Happening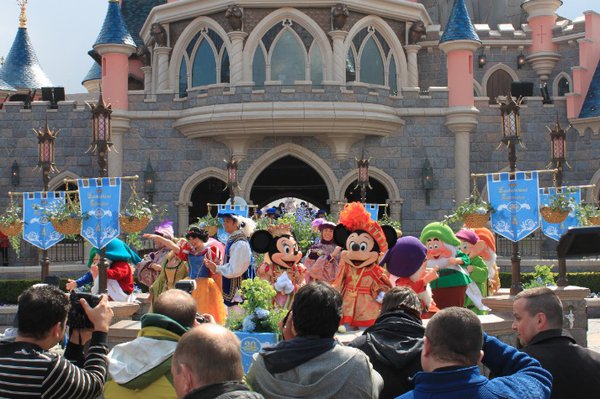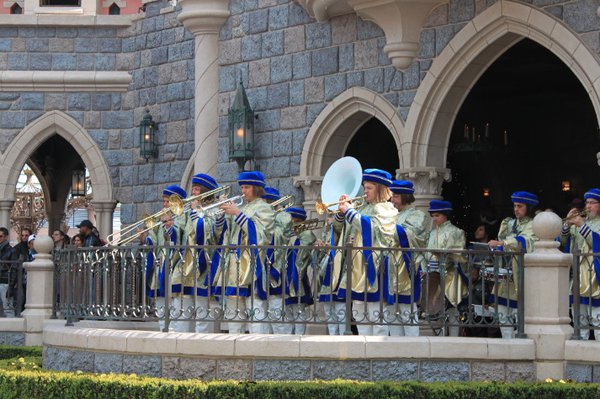 "Main Street USA Celebrates" Happening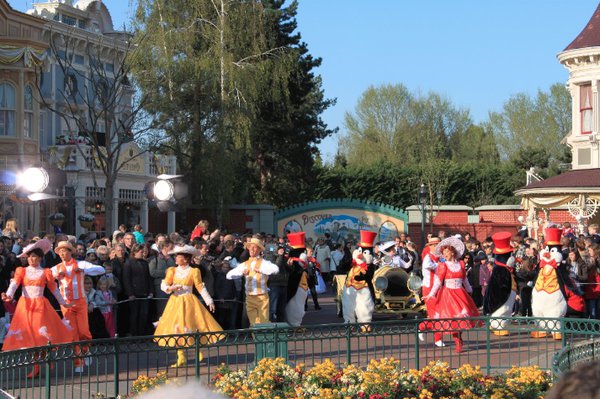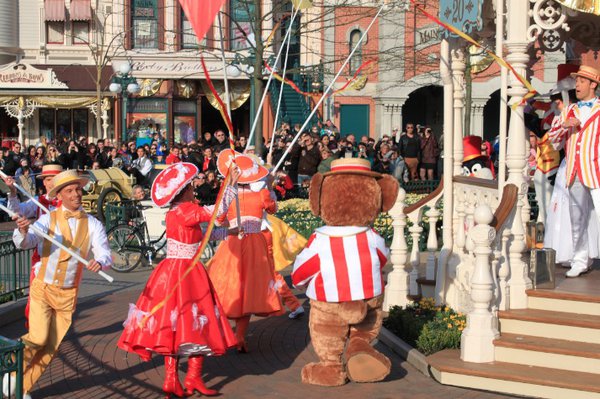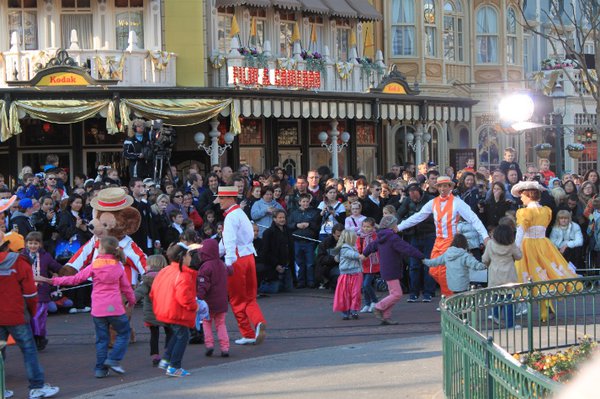 Epilogue
As evidenced by our review, Disneyland Paris has launched many great, new initiatives to commemorate its twentieth anniversary.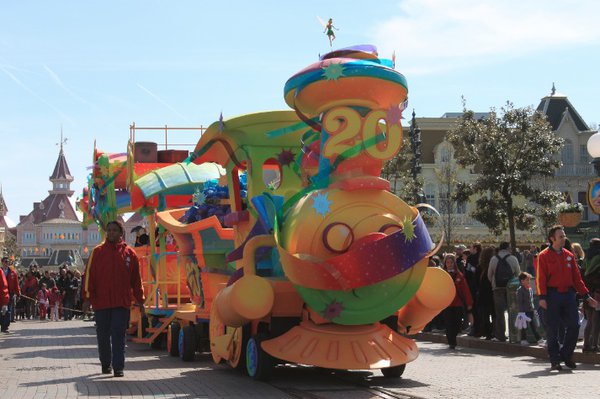 These initiatives should appeal to both fans and visitors. But in my opinion, there is one more reason why (especially) avid Disneyland Paris fans should visit the Resort this year…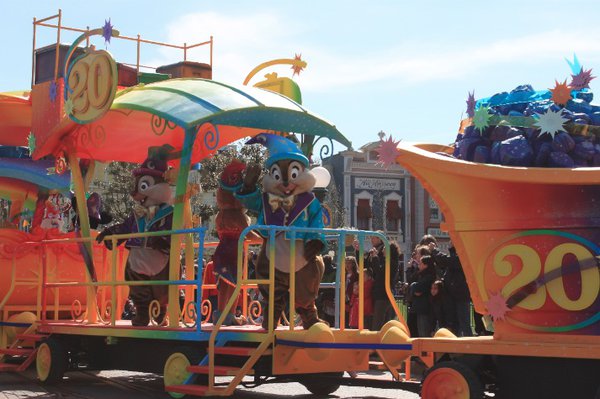 Since its opening in April 1992, we, Disneyland Paris fans, all grew up together with the Resort: from kids / young adults to adults, from a 'single theme park' destination to a 20 year old Resort.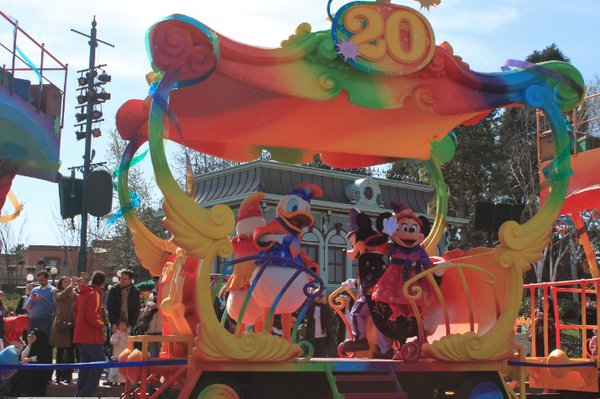 For many of you, joining the twentieth anniversary celebrations of Disneyland Paris will feel like celebrating the anniversary of your own 'relationship as a fan' with Disney / Disneyland Paris.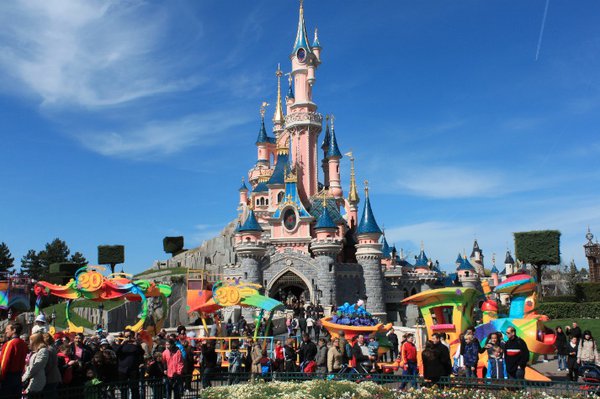 By consequence, this year is the perfect time for you to visit Disneyland Paris. After all, you wouldn't want to miss your own birthday party, would you!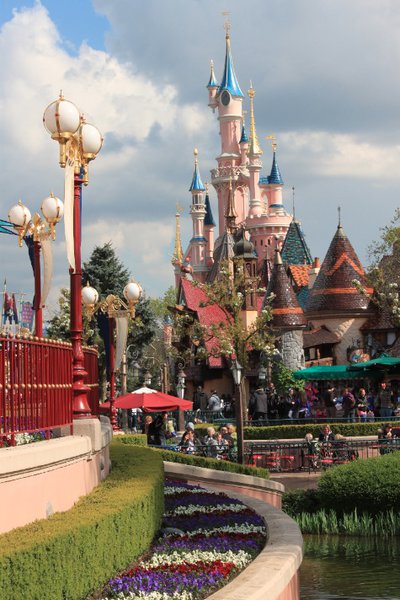 Come and visit 'this world of wonders', still after twenty years, 'a place like no other on earth'!
I'll be there!
Credits
Photo "Mickey in dressing room": Disney