Launch "Disney's Magical Moments Festival" – Photos & Review – Part 3
Sunday, April 3, 2011.
Twitter – 9h52 CET:
"Bonjours, ici Mickey! Il est l'heure de se lever!. Good morning everyone! Today, we're tweeting live from Disneyland Paris!"
Twitter – 12h51 CET:
"Just saw the new Disney Dance Express for a second time. For me one of the highlights of the new season!"
Twitter – 12h54 CET:
"Sings 'Oo,o,o,oh,wo,oh,oh,wo,ho'! Can't get the brilliant new soundtrack of the Disney Dance Express out of my head!"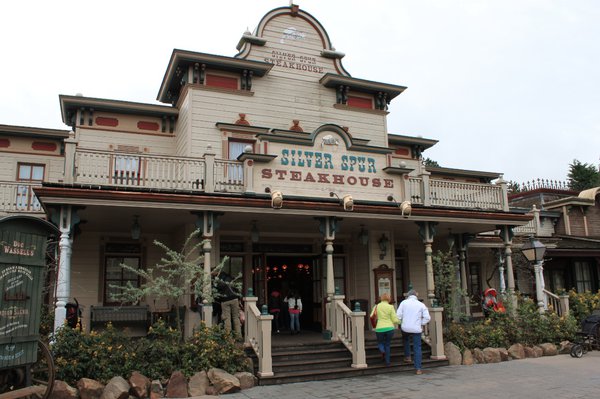 Twitter – 13h23 CET:
"At 'Silver Spur Steakhouse'. Country band is playing 'Kiss the Girl' from 'Little Mermaid'. That, dear friends, is a magical moment!"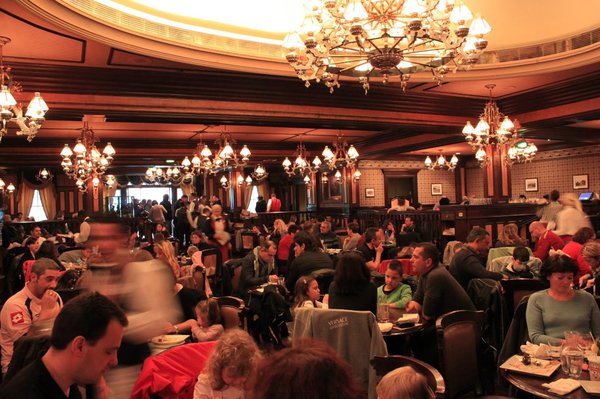 Twitter – 14h06 CET:
"Small boy celebrates its birthday. All guests and Cast Members of the Silver Spur Restaurant at Disneyland Paris are singing for him!"
Photo Locations.
Let's start off with a bold statement: "The following venues aren't photo locations"!
In my opinion, you should call them 'meeting places'. These "character encounters" aren't just about taking photos. Because it will give you the unique opportunity to meet the classic Disney characters you know and love and to spend some quality time them.
And believe me, in the end, you will be able to make so gorgeous pictures together. Every "character encounter" is being held at a beautiful, rather remote and often-overlooked area of the Disneyland Park, which had been nicely decorated for the occasion.
The setting certainly contributes to the uniqueness of the photo opportunity!
The Wonderful World of Alice and the Mad Hatter.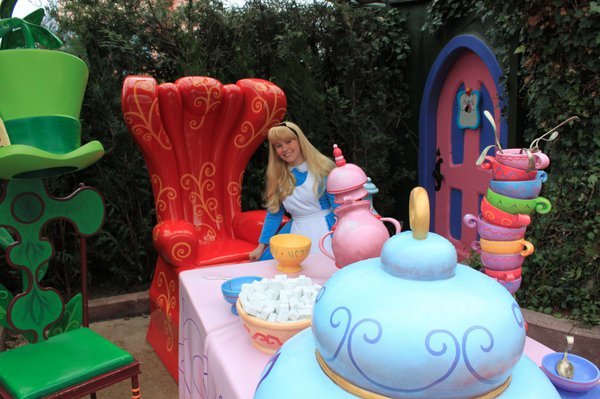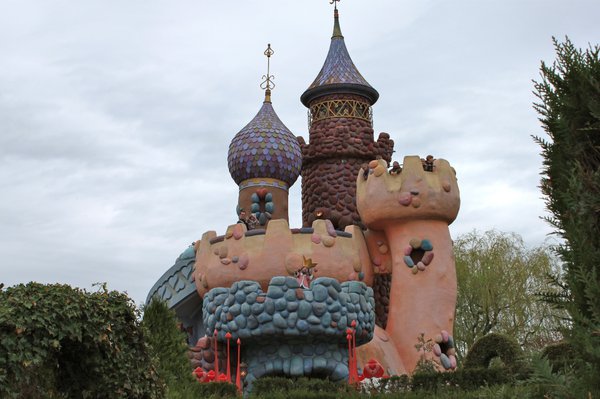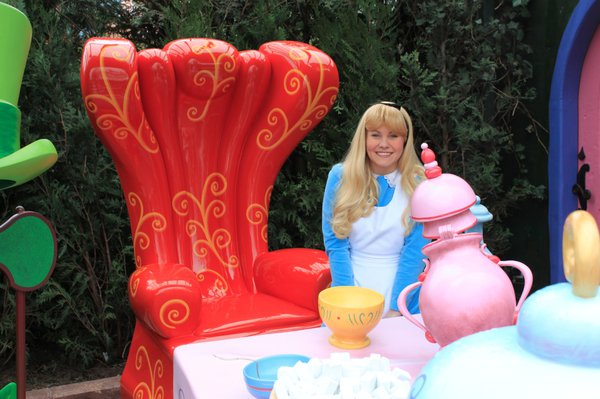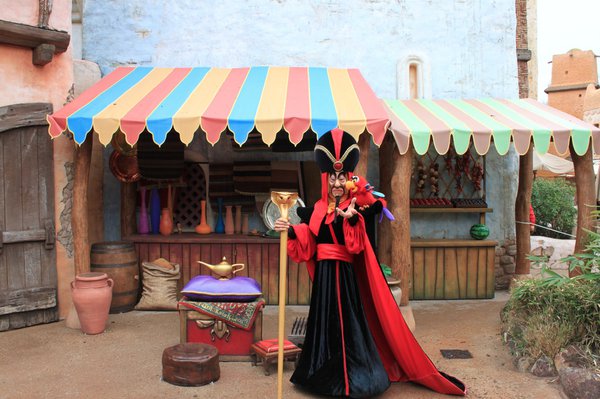 Adventureland - Rhythms of the Jungle.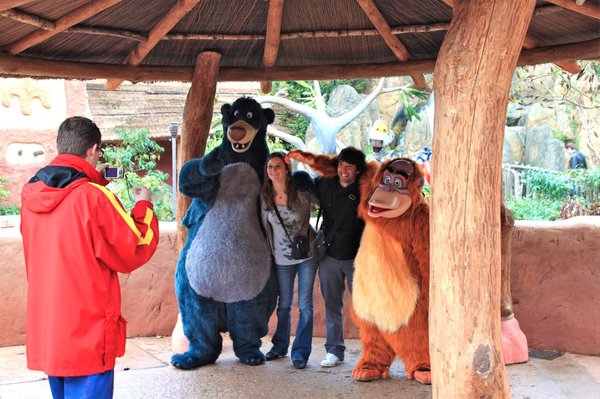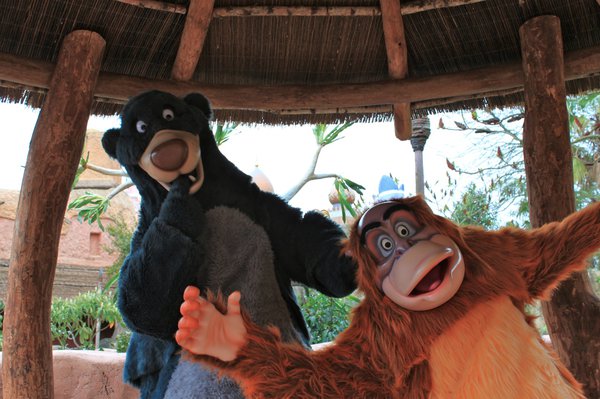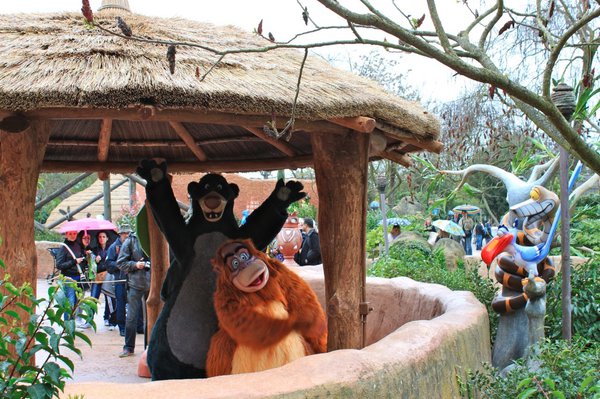 Disney Princesses: A Royal Invitation.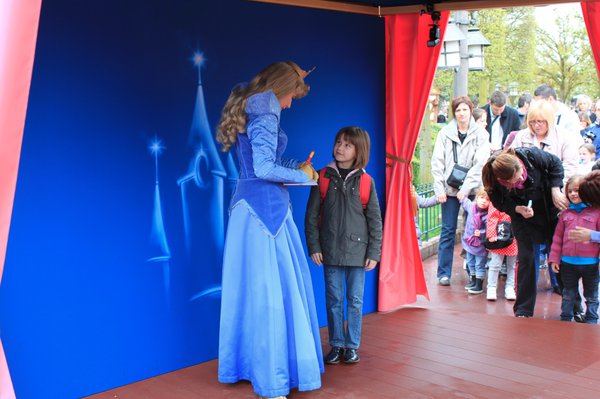 Meet Rapunzel from Walt Disney Pictures "Tangled".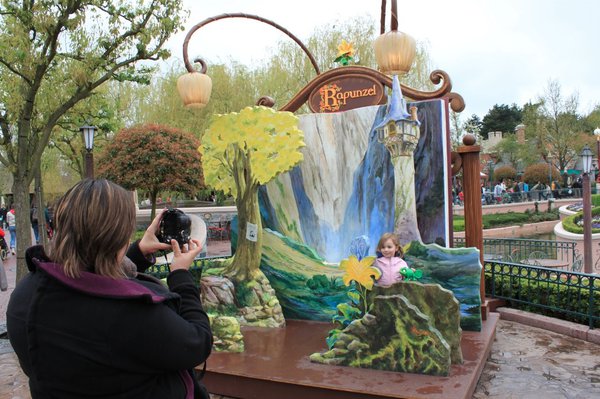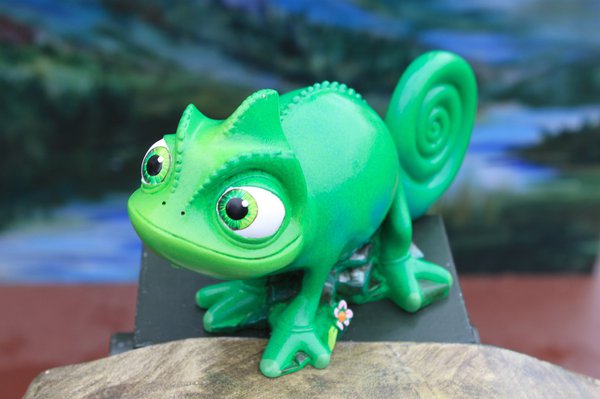 Twitter – 15h26 CET:
"Visiting #DMMF photo locations. It's a super opportunity to meet some great Characters in a relaxed way / in a nicely decorated environment!"
Twitter – 15h28 CET:
"Families / children just love the new #DMMF photo opportunities! Lots of happy faces!"
My General Review "Disney's Magical Moments Festival".
In my opinion, "Disney's Magical Moments Festival" isn't just another publicity campaign. It's the start of something new! For the very first time, a complete new method is being applied to make magic.
This method is characterized by the creation of "interactive, low barrier experiences", like "Disney Dance Express" or "Follow the Leader with Peter Pan", which generates unforgettable Disney memories for the young and old alike.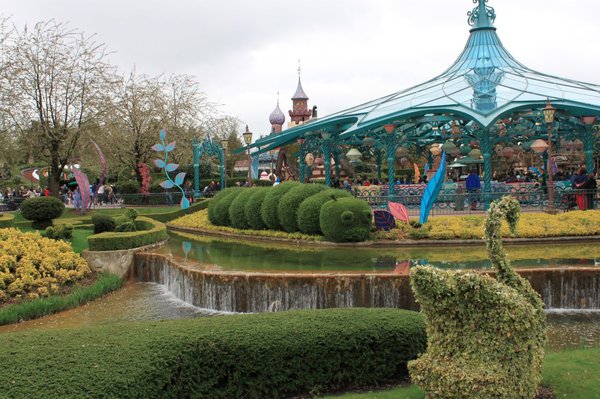 Those high quality "Disney's Magical Moments Festival" experiences, just gave me a feeling that I've never experienced before at Disneyland Paris: a feeling of approachableness, of 'being part' of (rather then witnessing) the magic.
And it's great to 'take part' in the magic of "Disney's Magical Moments Festival", because it captures the good, old-fashioned, well-known Disney magic of such a animated features as "Fantasia", "Peter Pan", "Aladdin", "Alice in Wonderland" and "Jungle Book".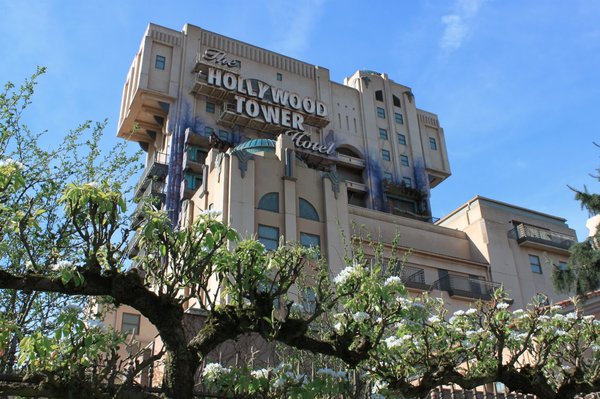 "Disney's Magical Moments Festival" will certainly give you that unique feeling too. Come and discover the Parks from a whole new perspective. All new "interactive, low barrier experiences" are waiting, just for you! And those moments will definitely create 'magical' memories that will last forever. Trust me!
Twitter – 17h58 CET:
"Our live coverage of launch of Disney's Magical Moments Festival comes to an end. Thanks for following us! Stay tuned for more Designing Disney Blog fun!"