Launch "Disney's Magical Moments Festival" - Photos & Review - Part 1
On Saturday, April 2 and Sunday, April 3, the 'Designing Disney' crew has attended the media event that was being organized by Disneyland Paris at the occasion of the launch of "Disney's Magical Moments Festival". Today, Wednesday and Thursday, we publish an extensive photo report, several reviews and a recap of our Twitter coverage of the event.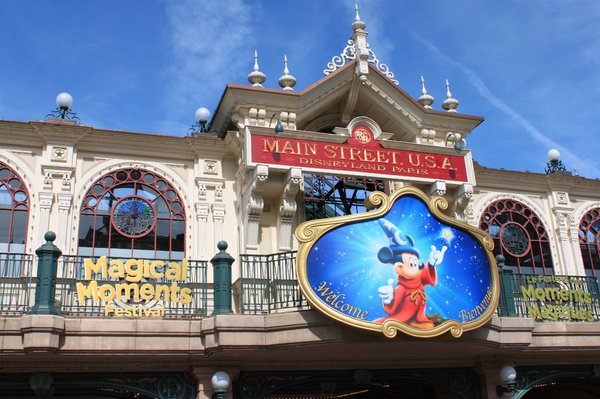 Saturday, April 2, 2011.
Twitter - 6h24 CET:
"Good morning everyone! It's 6:23 pm. On my way to Disneyland Paris!"
Twitter - 7h41 CET:
"The TGV is going to leave the railway station. See you, in two hours, at the gates of Disneyland Paris! Let the magic begin!"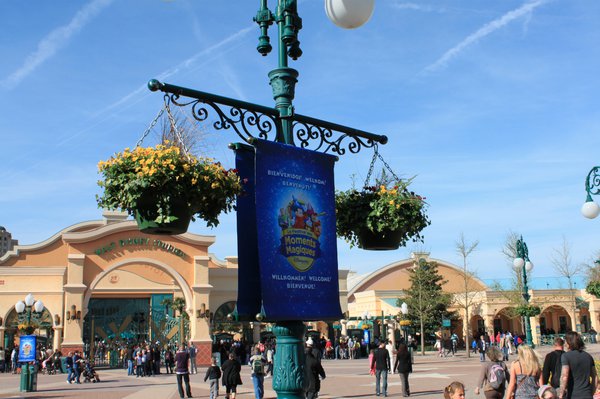 Twitter - 9h47 CET:
"Just arrived in Disneyland Paris! Woaw, it feels wonderful to be back! And the weather is just great: sunny and clear blue skies!"
Twitter - 9h48 CET:
"The area between the Disney Village and the Disneyland Park has been nicely decorated with colorful banners of #DMMF."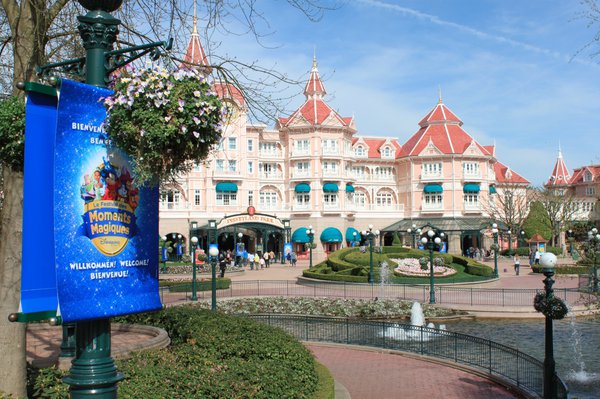 Twitter - 10h35 CET:
"Just checked in at the hotel. Great Disney hospitality!"
Disney Dance Express.
I have to admit. The character express train has always been a favorite of mine! After all, in the past five years, the colorful pageant added some action, excitement and kinetics to the Disneyland Park. Furthermore, it proved to be a hugely popular 'meet and greet' opportunity. That's why I never thought that this brilliant concept could ever be improved. Until now…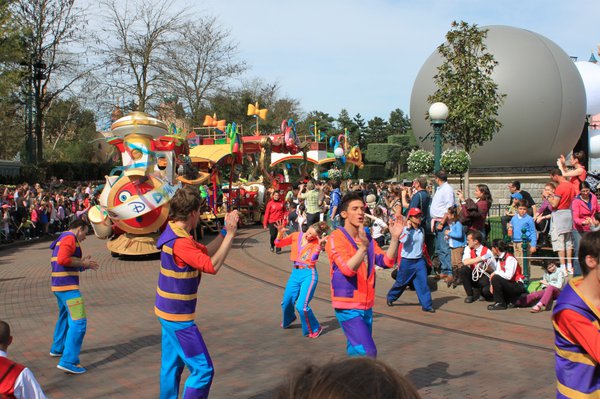 The fourth repurposing of the express train (originally "Dumbo's Float", part of "Wonderful World of Disney Parade", premiering March 30, 1998) is probably its best resurrection. The "Disney Dance Express" isn't just a straightforward redecoration. It's a whole new show on Central Plaza!

"Disney Dance Express" features Minnie, Donald, Daisy, Pluto, Goofy, Chip & Dale and a very talented, enthusiastic cast of fourteen young dancers. They all invite you to dance on contemporary pop songs and modernized Disney tunes.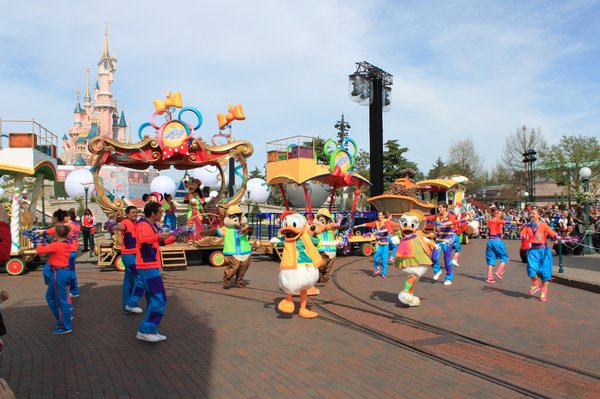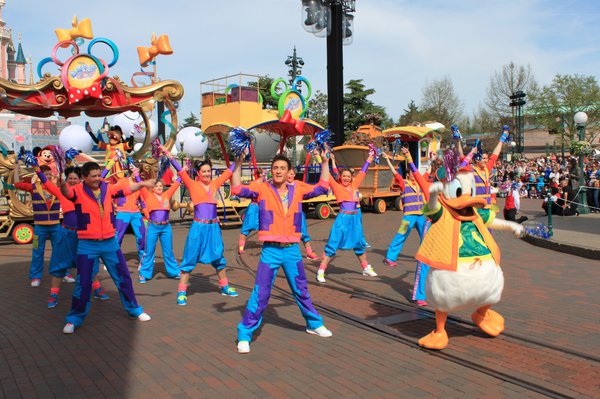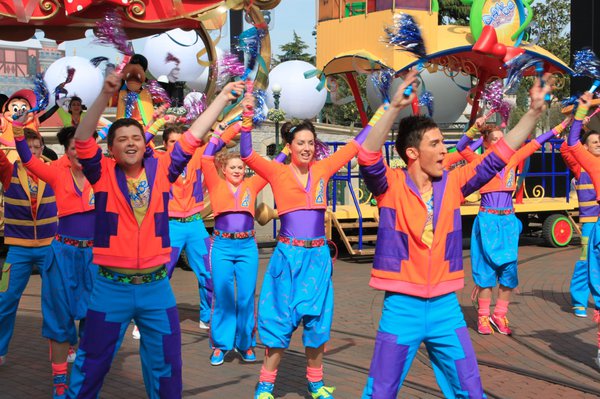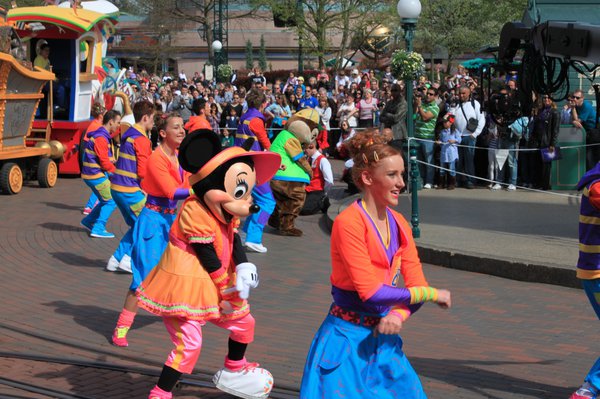 The express train itself hasn't really been redecorated. The front banner and the logos atop each carriage have been changed. And two luggage racks, hiding some onboard loudspeakers, were added to the first and last carriages. The meet and greet with the Disney characters has been dropped in favor of the "Disney's Magical Moments Festival" photo locations.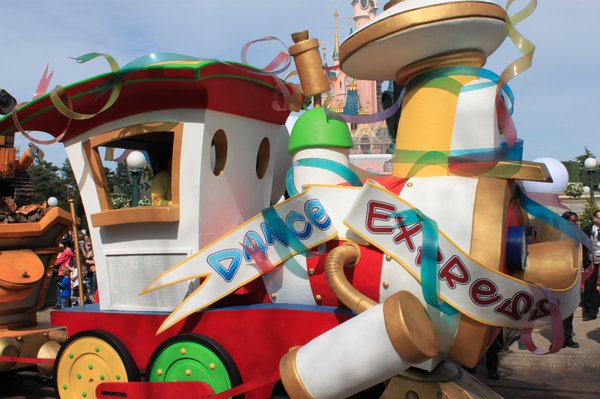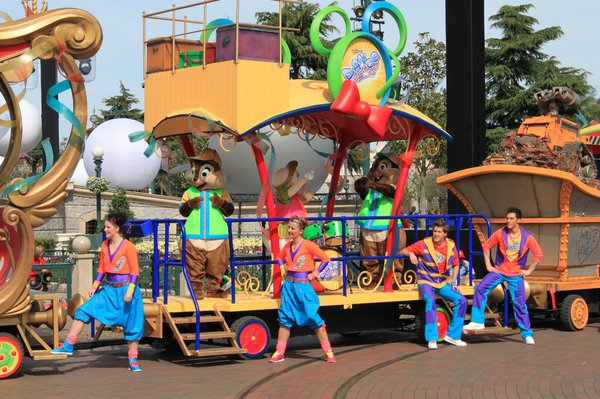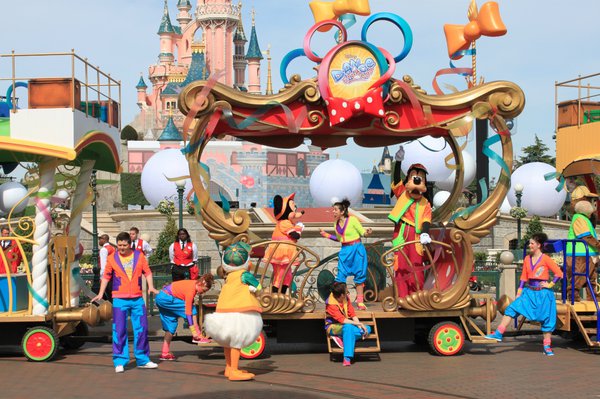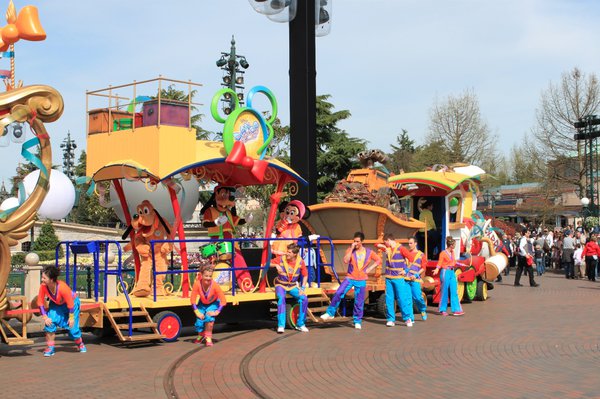 The "Disney Dance Express" travels down Fantasyland to the accompaniment of an extremely catchy song. Originally, it was written for the "Disney's Power of Music: Rhythm! Melody! Harmony!" show at Tokyo Disneyland. But this time, it's a pleasure to hear it, in Disneyland Paris!
"Disney Dance Express" is a festive cocktail of well-known Disney characters, interactive moments, a catchy soundtrack and a talented dance crew. This street party is a must see, for the young and old alike!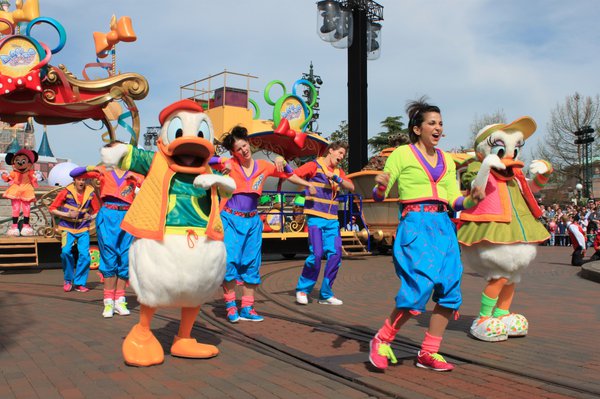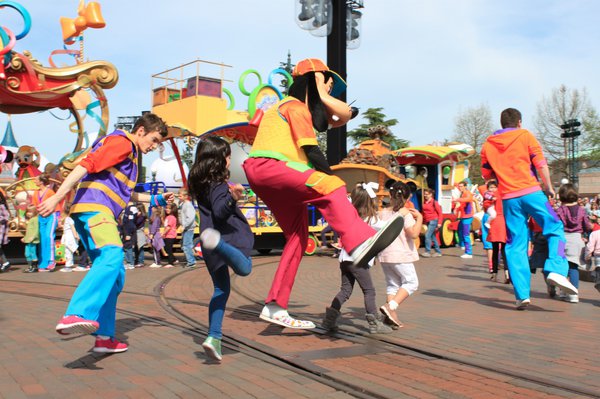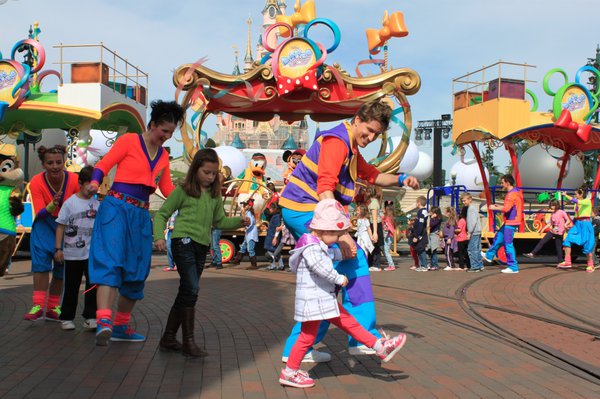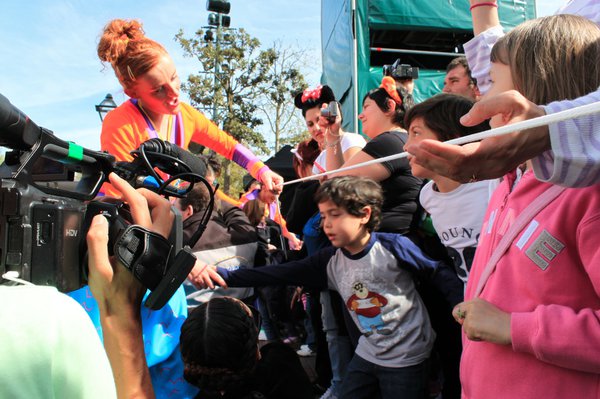 Twitter - 12h56 CET:
"The brand new 'Disney Dance Express' is just amazing!!! Take the old 'Toon Train', add a wonderful group of dancers and lots of great pop songs, and you get this wonderful street spectacular! Seeing it, gave me such a happy feeling! It's full of interactive moments and it has a great new theme song too! Just amazing!"