Tribute to Space Mountain
I didn't have a clue. Was it a dark ride, a water ride or, God forbid, a roller coaster? I didn't know. But it was the talk of the town, that's for sure! On the day of my very fist visit to Disneyland Paris (June 1, 1995), the European press was introduced with a lot of hoopla to the Park's latest addition "Space Mountain, From the Earth to the Moon". Everyone of them was so excited about it, that I wanted to give it a try too… Back then, I was a pretty shy boy who was afraid of everything that went faster than "Dumbo the Flying Elephant". So my classmates who had travelled with me were pretty astonished when I told them I wanted to ride "that new attraction in Discoveryland". But before they even had a chance to explain me what "Space Mountain" was really like, I already jumped in… for an experience that would irreversibly change the course of my life. I was catapulted into the magical world of Disney!
But my excitement quickly cooled down the moment I found out that Space Mountain was a "high-speed, turbulent roller coaster-type ride in the dark". But being tightly strapped into my harness, there was no way back… The train was set in motion. The blast off. The loops, sharp turns, sudden drops and stops. I have to admit. For most of my space journey, I barely dared to open my eyes. But the things I saw were amazing… Asteroids, a smiling moon, extravagant machines… It was all there! When stepping out of the ride vehicle, I realized that roller coasters are actually fun. And all my classmates praised my courage. I dared to fly to the moon and back. Disney really pulled all stops to make me believe that I actually went into space. Something I could only dream of as a young boy. That was the day I fell in love with the wizardry Walt Disney Imagineering. The press guys were right! "Space Mountain" was an amazing attraction. Boy, did I envy them! They could get really close to the magic. Maybe one day, I would be able to do the same myself…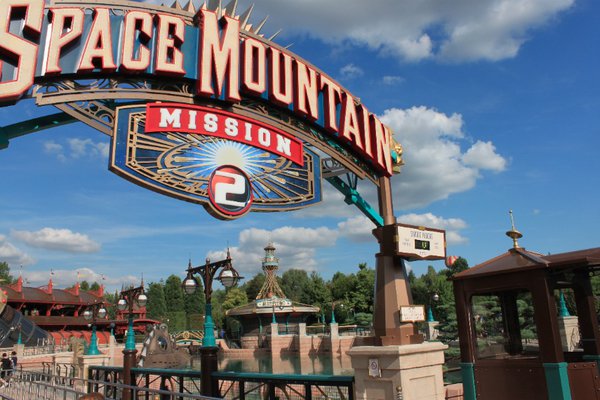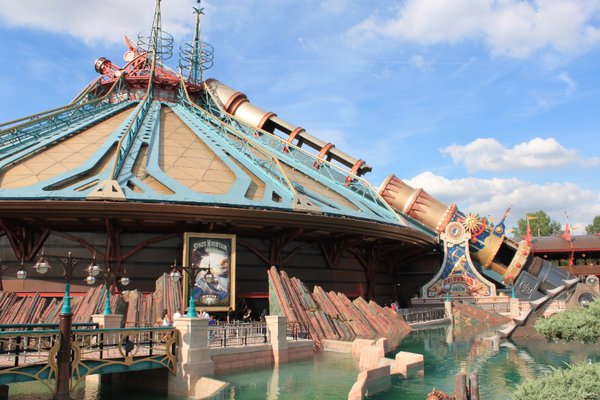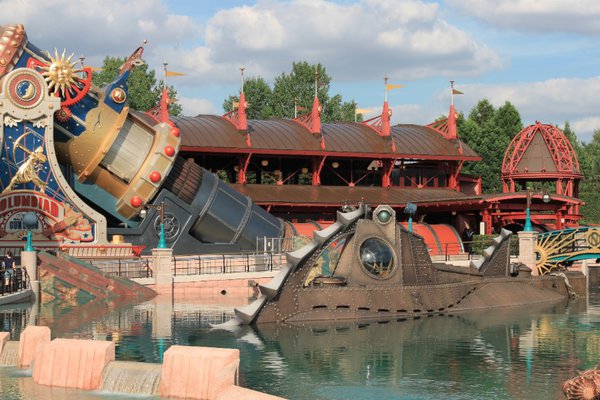 Now, twenty years later, a friendly, synthesized voice welcomes me to the train station of Marne-la-Vallée Chessy. It's something that was hard to imagine back in the mid nineties. I'm walking towards the escalator with more luggage than I can carry: a suitcase, backpack and heavy camera bag. But I'm going to need every item to cover today's press sneak peak of the entirely refurbished "Space Mountain" attraction. After checking into my Val d'Europe hotel, I head for the Disneyland Park. Seeing the Space Mountain show building always has an emotional impact on me. I call her "my old lady". When I get closer, I think back at our first encounter. And the many visits that followed. Each time I see her, I feel that special connection. It sounds weird, and maybe completely geeky to you, but I love to believe that the building recognizes me. The attraction gave rise to my love for the Disney theme parks. Over the course of the years, she saw me grow from a 11 year old boy into a 31 year old man. Each time I returned to the Park, she learned about the changes in my life: I graduated, had my first job, started blogging about Walt Disney Imagineering, I got married… But time had an impact on her too.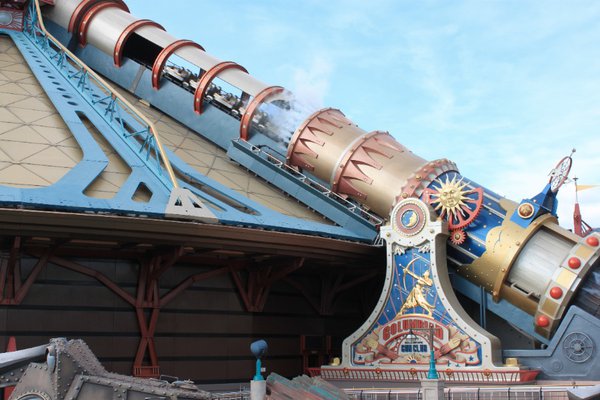 After having obtained my law school diploma, I rewarded myself with a trip to Disneyland Paris. Two years before, in the spring of 2005, "Space Mountain" got her first rejuvenating cure. It's something most diva's do, you know. And boy, did I discover a completely different attraction… Guests were no longer invited to make trips to the moon. The updated version promised adventures way beyond it. The new attraction was clearly tailored to a young and trendy audience. Say goodbye to the majestic soundtrack and friendly moon and say hello to the pumping beats and a projected "supernova" (whatever that may be). It was sad to see the old, romantic theme go. But we have to accept that change is a part of life and a process that cannot be avoided. In ten years time, we went from envelope to email and from phone booth to mobile phone. The old lady thought that she had to reinvent herself too to remain relevant for today's audiences. It's something many artists in the music industry have done over and over again. Moreover, Walt apparently said "If nothing changed there'd be no butterflies.". And heck, the new special effects looked darn good!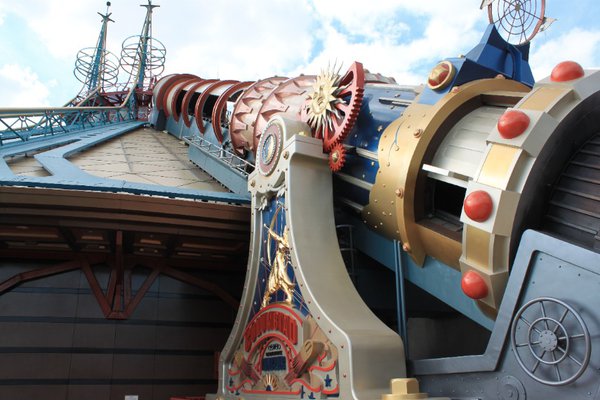 Having that in mind, I was very curious to find out how the 2015 refurbished version would look like. After picking up my credentials and entering the privatized zone around the attraction, I was immediately on the look-out for changes. After examining the queue line and taking a first flight, I realized that the changes weren't as drastic as the ones carried out before. The attraction is still called "Space Mountain, Mission 2". And no, there is no return to the moon theme either. But that doesn't mean there is nothing new! A lot of much-needed changes were carried out! My lady has a new dress, not a whole new wardrobe.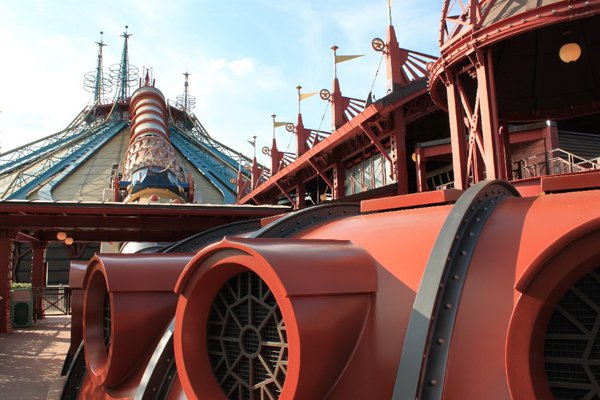 In October 2013, when preparing a new Christmas series, I quickly went over to Discoveryland to check on "Space Mountain". But the girl I found, wasn't the lady I used to know. Many of the attraction's effects looked tired or were broken. And the once so revolutionary on-board audio system didn't function properly neither. That evening, "Space Mountain" became "just a roller coaster" to me… The special effects just couldn't convince me any longer that I actually was going into space. A refurbishment was needed… and quick!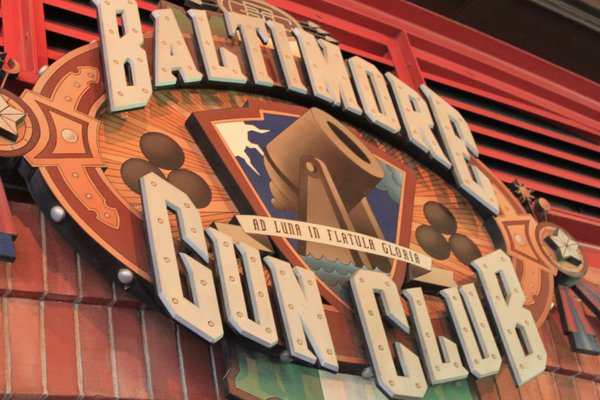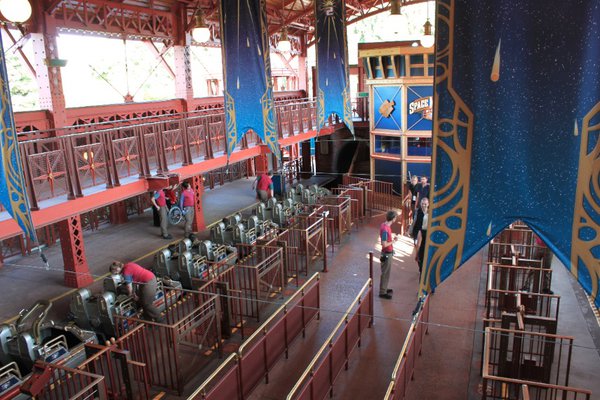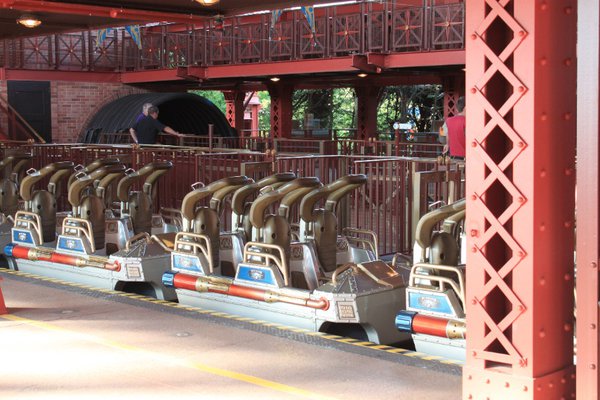 Now, almost two years later, I learned that "Space Mountain" has been brought back to an impeccable state. Thanks to the updated special effects, "Space Mountain" meets again all criteria that define a great Disney theme park attraction: something that offers an experience that appeals to the imagination of many but that is beyond reach of most and that completely immerses the Guests into that experience.
Riding the all new "Space Mountain Mission 2" was refreshing and made my visit worthwhile. I realized that I should regularly return to the Parks before the 25th anniversary celebrations in 2016. The seasonal entertainment offer (like the new "Frozen Summer Fun" & "Jedi Training Academy") and the phased execution of the refurbishment plan will give me the possibility to (re)discover something every six months or so!
The refurbishment gave "Space Mountain Mission 2" the necessary vitamins to enchant me for the next decade or so. Happy you have regained your vitality, my friend.
Let's continue to grow old together!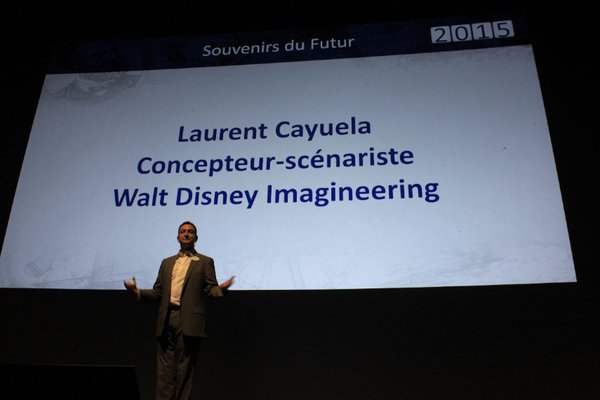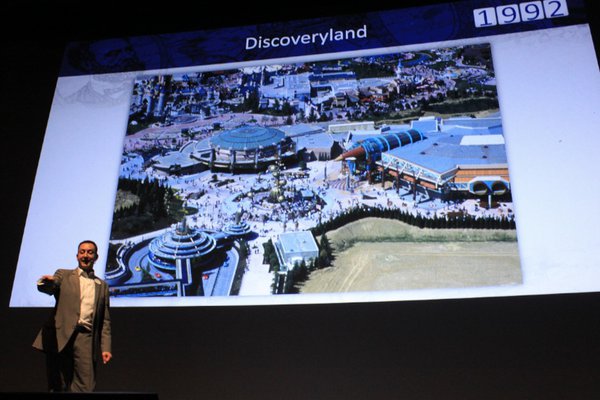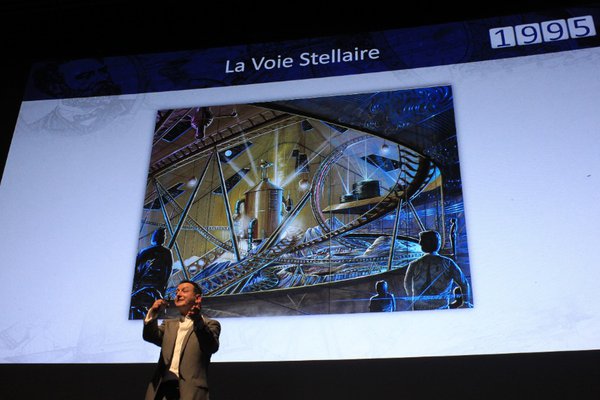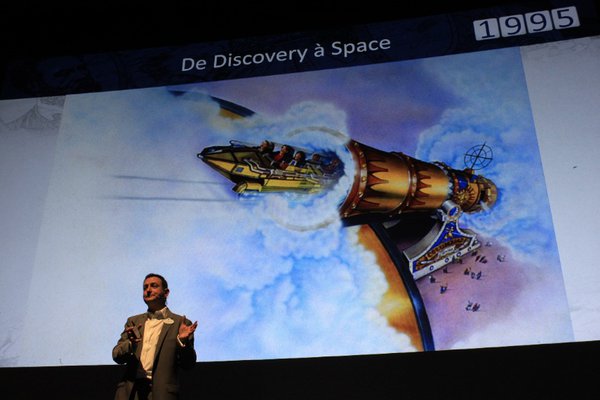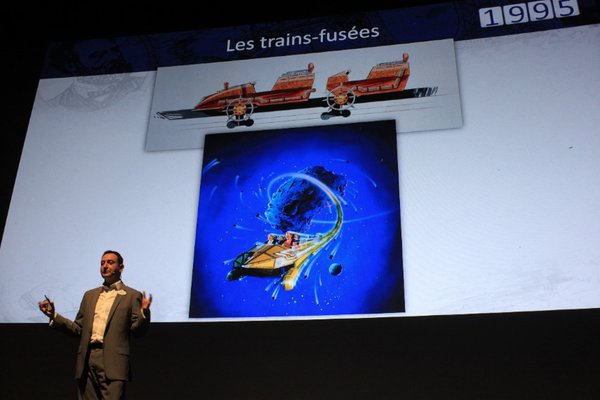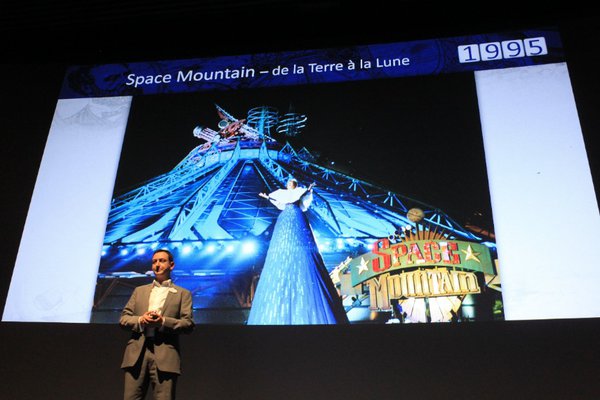 All photos featured in this article were made in July 2015.