Captain EO is Back!
In the mid-eighties, Michael Jackson joined forces with Disney, producer George Lucas and director Francis Ford Coppola to create a ground-breaking 17-minute 3D film experience starring Jackson as Captain EO and a cast of merry, mythical space characters.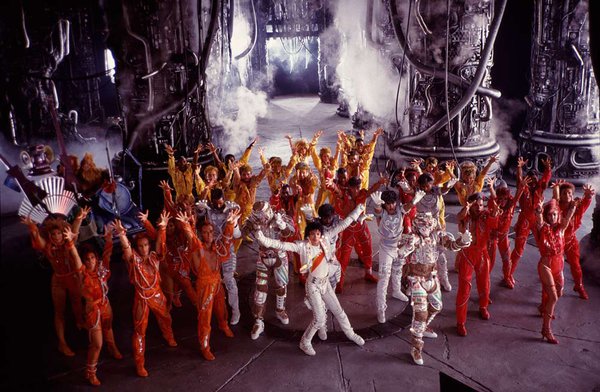 The colorful Disney-created characters include: Hooter, the little green elephant-like creature who sneezes wild musical notes through his flute-like trunk; Fuzzball, the orange-haired space monkey with butterfly wings; the Geex, a golden-haired, two-faced personality with two left feet, one right foot and two shaggy heads named Idy and Ody; Major Domo, whose mirrored silver costume becomes a complete set of drums, and Minor Domo with his sparkling purple torso that turns into an electronic synthesizer played by Hooter.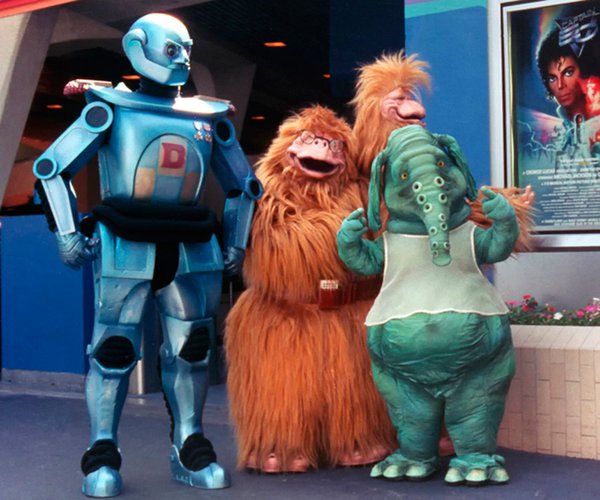 During their journey, Captain EO and his crew discover a colorless planet where they are confronted by the Supreme Leader and her forces of darkness. Using the power of music, dance and light to fill the planet and the theater with all the shades of the rainbow, the EO crew turns the black and white land into a magical world of color and happiness.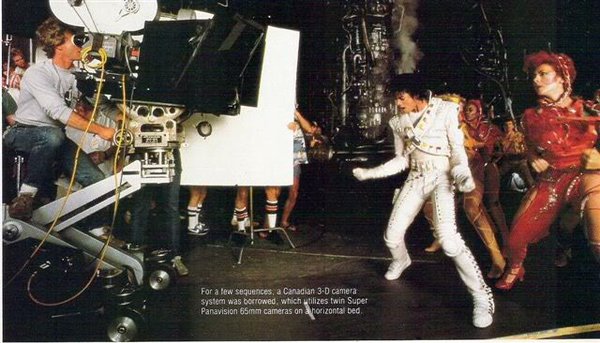 "Captain EO" made use of more famous-name talents than any other film of its length ever produced. The production called on Hollywood's finest choreographers, set designers, costume creators and special effects artists. The seventeen-minute film costed an estimated $30 million to produce. At the time, it was the most expensive film ever produced on a per-minute basis, averaging out at $1.76 million per minute.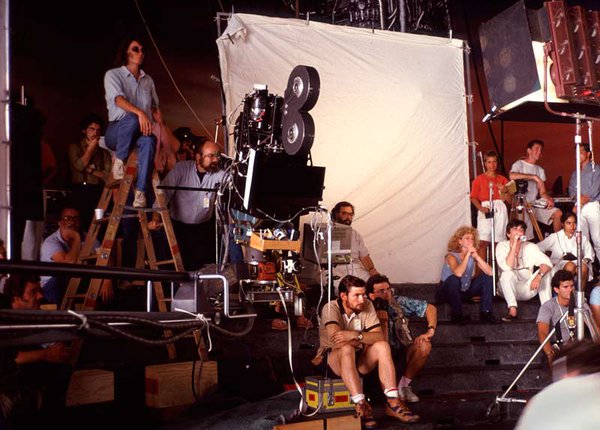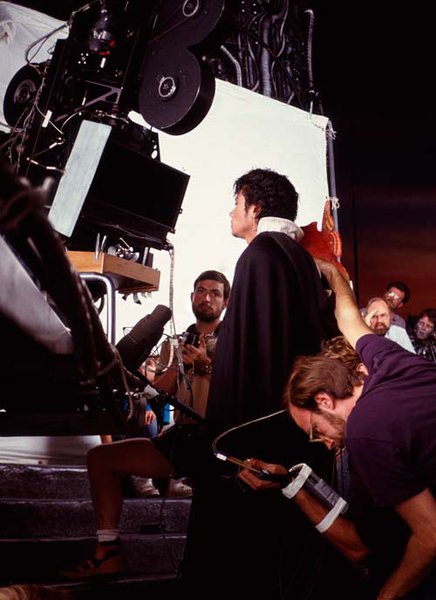 Its score was written by James Horner, and featured two new songs ("We Are Here to Change the World" and "Another Part of Me"), both performed by Michael Jackson.
The 'Captain EO' 3D film was shown at Disney theme parks in the eighties and nineties. The attraction briefly returned between 2010 and 2015. That provided new audiences with the opportunity to experience the original 3D production for the very first time, as well as a nostalgic look back for longtime Disney theme park fans.