The Disney Mountains – Mount Prometheus at Tokyo DisneySea
"One thing is for certain, as long as human nature draws people to mountains, Imagineering will continue to build them!" - Tony Baxter - Senior Vice President, Creative Development, WDI
I love Space Mountain. It's a real thrill, and quite unique in its theme. It's almost a Disney park right of passage to experience your first ride into the galaxy aboard Space Mountain. Terrific special effects make it so much more than what the ride really is. And the show building itself is an architectural masterpiece. It's a stunning structure that inspires awe and hope for the future.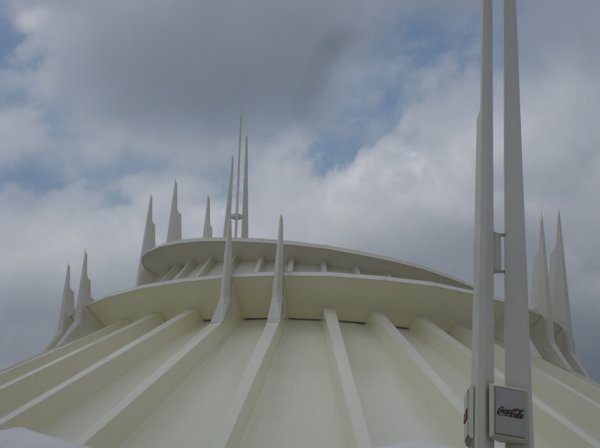 What more can one say about the majesty of Walt's Mountain, his mighty Matterhorn? Other than being the first of its kind (tubular steel track) coaster, it's a brilliantly simple but an awesome ride, with some nice story touches and great theming. It's still surprising that with its success and popularity Disney chose never to "clone" it for another park #CoughEpcotWorldShowcaseCough but it stands as something beautifully unique to Walt's original masterpiece Disneyland.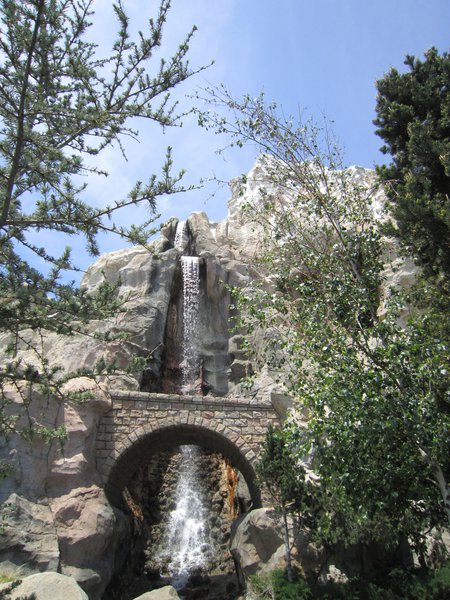 You have to love the experience of Big Thunder Mountain! The theming cannot be beaten (WDW's themed track should reappear during the 2012 refurbishment), the story is so detailed, and the train ride itself is super fun and you scream and laugh the entire way. The nods to previous attractions on the site (in Disneyland) are a respectful touch. The different Parks various incarnations of the ride are equally as beautiful, and those colorful peaks and spires are a reassuring sight as they soar in the distance as you approach the land it dominates.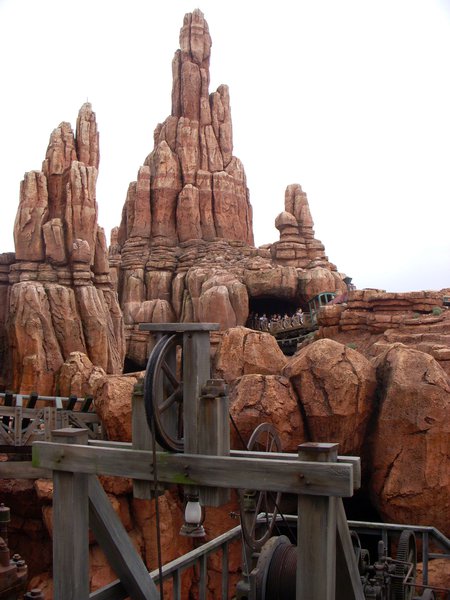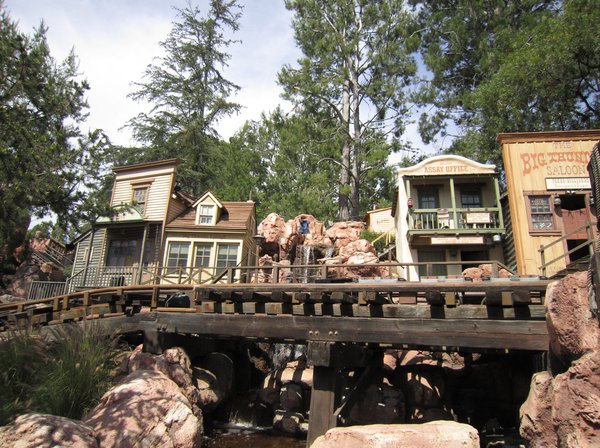 One of the longest wait times you'll find at any of the parks (which contain it), is for Splash Mountain. There are probably many reasons for this. It is a great ride, beautifully themed, a well told story anchors everything, and who hasn't caught themselves humming, (or skipping and singing) Zip-a-dee-do-dah, zip-a-dee-day after riding, the music is wonderful! The log ride is both relaxing and thrilling, and seems like a long ride time.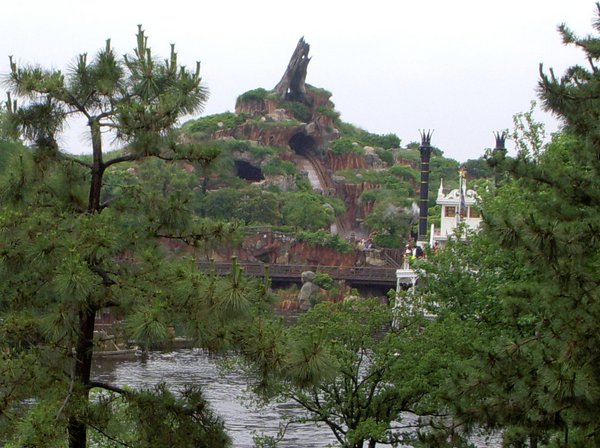 Now even though to me Grizzly Peak looks more like a wolf than the head of a bear, (we don't have bears and wolves in here in Australia so maybe that has something to do with it), the ride down the mountain is good fun. The mountain itself is striking. Very detailed and well crafted, and once Disney California Adventure completes its little fixer-upper renovation, hopefully the Golden State National Park theme will bring this area and the Grizzly River Run attraction even more appropriate theming, story, and some Animatronics. There is such potential here to make a good ride into a great ride.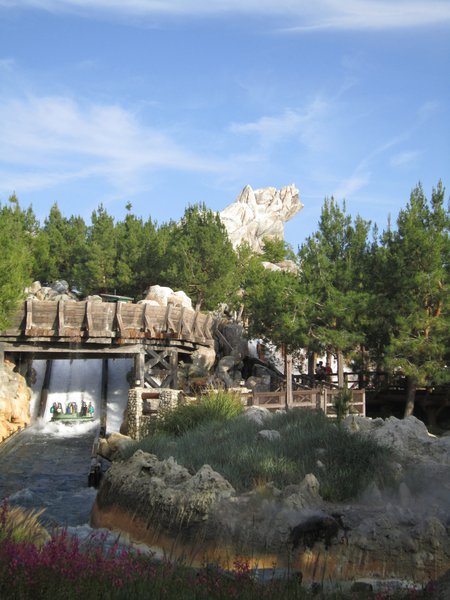 I haven't yet had the opportunity to visit the Forbidden Mountain of Animal Kingdom's Expedition Everest, or see the terrifying beast that that lives within; the largest, most powerful and most complicated Audio-Animatronic ever constructed for a Disney Park, the Disco Yeti. Wait. What? But the mountain range constructed is certainly a soaring success. With a rich story and intricate detail and the most elaborate queue, the Imagineers certainly took their Mountains to new heights with the Forbidden Mountain.
Then not to be forgotten or ignored are Mount Mayday of Typhoon Lagoon, and Mount Gushmore of Blizzard Beach in Florida. Again, I haven't had the pleasure of visiting these two structures that put the FUN into functional constructions. Though their strong story and theming they certainly earn each places in Disney's collection of memorable mountains. And no one can doubt that Cadillac Range being constructed at Disney California Adventure is going to be a sight to behold when completed! The rockwork detail is astounding, especially considering the size of this themed range. The artists are doing a marvelous job in crafting not only a new chapter in DCA's story, but a striking vista anchoring Radiator Springs and it's racers.
But what about Disney's other mountain? It looms ominously above the beautiful and peaceful Cape Cod, the active weather laboratory at Port Discovery, and also colorful Mermaid Lagoon. It takes your breathe away as you stare in wonder across the stunning Mediterranean Harbor from gorgeous Porto Paradiso. The proud Fortress Explorations sits on the mountains side and waters edge; it's harbor dock in use for the full size Spanish galleon Renaissance. Was this castle fortress of the Society of Explorers and Adventurers built before or after the lava flows that now lay black and frozen spilled down from above? Lava? That's right, this mountain is technically an active volcano towering over Mysterious Island. It's name, Mount Prometheus. Say it with me now - Mount. Prometheus. Wow. Just awesome.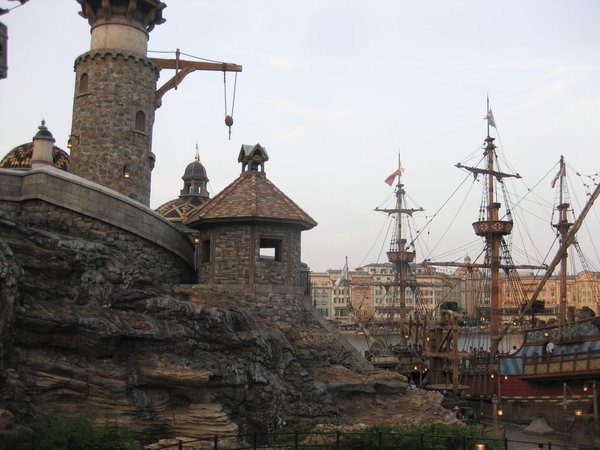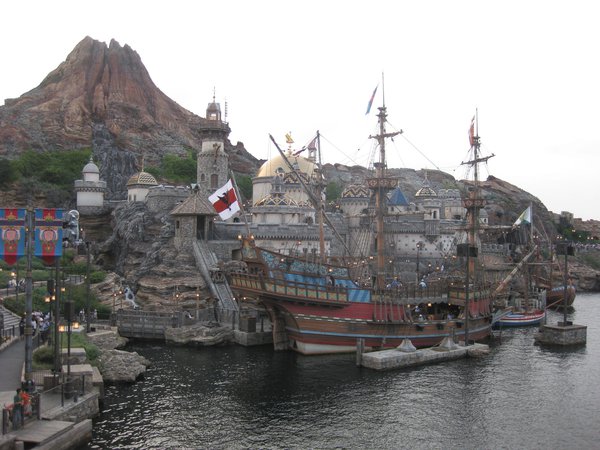 The power of Mount Prometheus is not only that it's sight blows your mind as it rises 189 feet (57.61m) into the sky as the central icon, the Grand Weenie, of Tokyo DisneySea, but you feel and hear the power when it erupts in flame and steam, it's thunderous roar echoing through the seven Ports of Call surrounding it. At approximately 750,000 square feet (69,677.28 square meters) of rock, it stands as one of the largest rock structures the Imagineers have designed and built. And it may not contain real magma, but it does contain rocket burners, water cannons, and is actually the show building of two incredible (and busy) E-ticket attractions: 20,000 Leagues Under the Sea; and Journey to the Center of the Earth.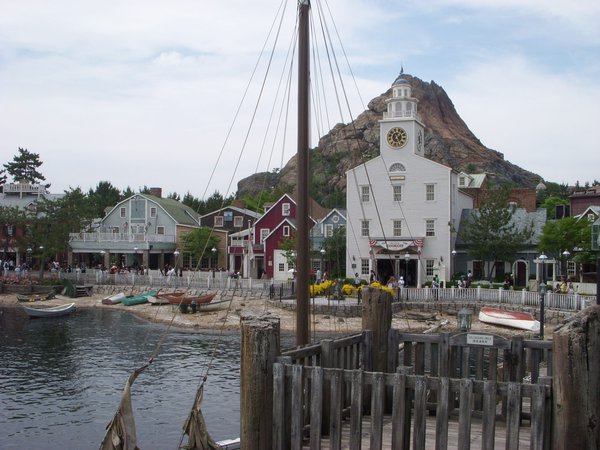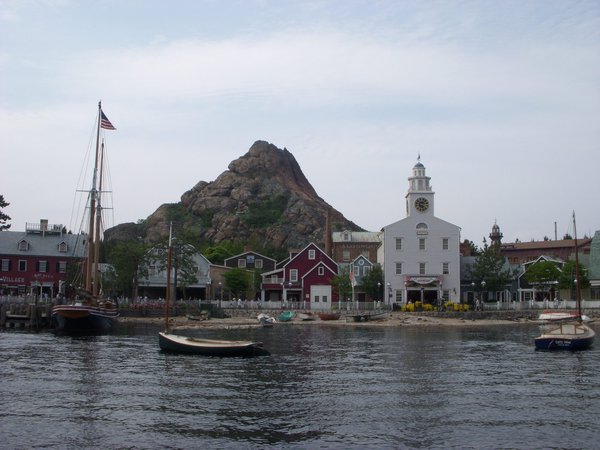 Bow before Mount Prometheus!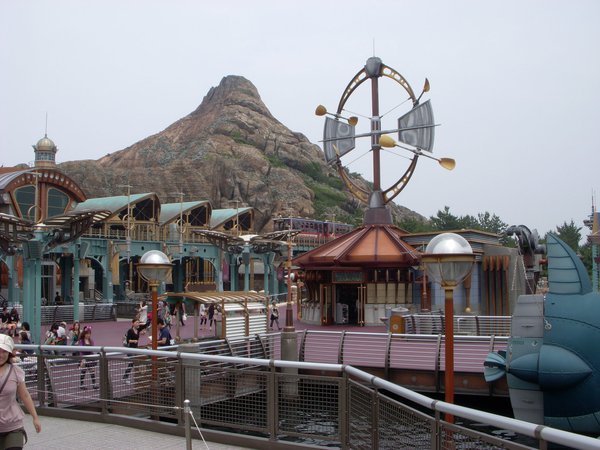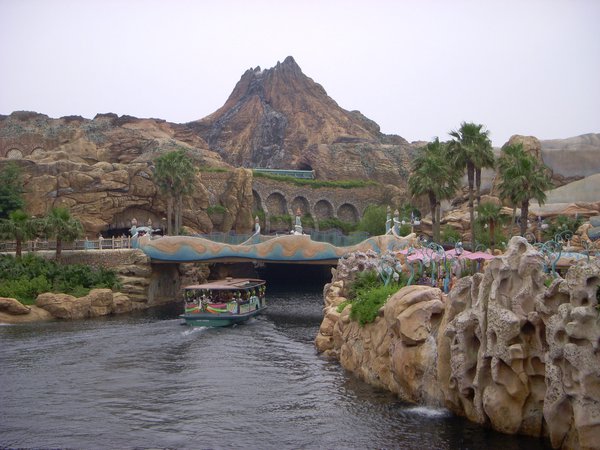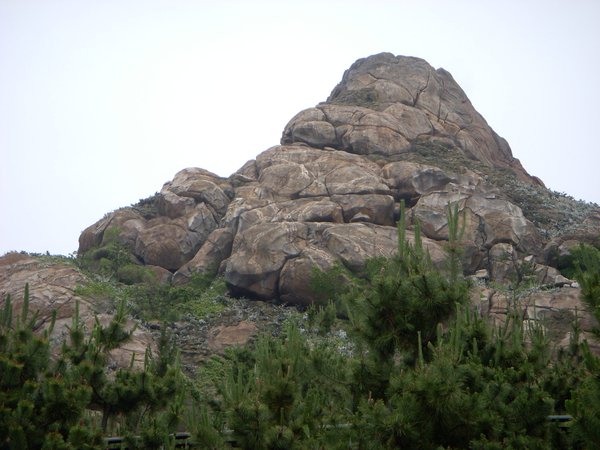 This article was written by guest writer Q Gabriel – Smith . Q, an avid Disney fan from Perth (Australia) has been following and supporting 'Designing Disney' from the very beginning. We thank Q for the effort he made.