The World of Color - Concept Art
Friday night the "World Of Color" debuts at Disney California Adventure. It's a choreographed water and light show unlike anything Disney has ever done before.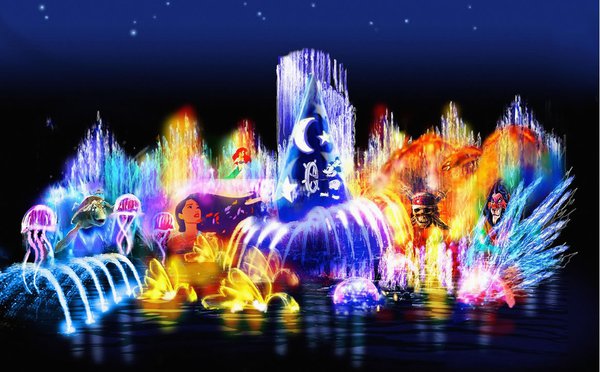 It combines nearly 1,200 powerful fountains with heights that range from 30 feet to 200 feet in the air, dazzling colors and a kaleidoscope of audio and visual effects, including both classic and new animation projected on the world's largest projected water screen - a wall of water 380 feet wide by 50 feet high for a projection surface of 19,000 square feet.